The laundry room is usually one of the smallest rooms in your house. Having a smaller laundry room can lead to it feeling cluttered and dirty. Not everyone is blessed to have a huge laundry room full of storage space.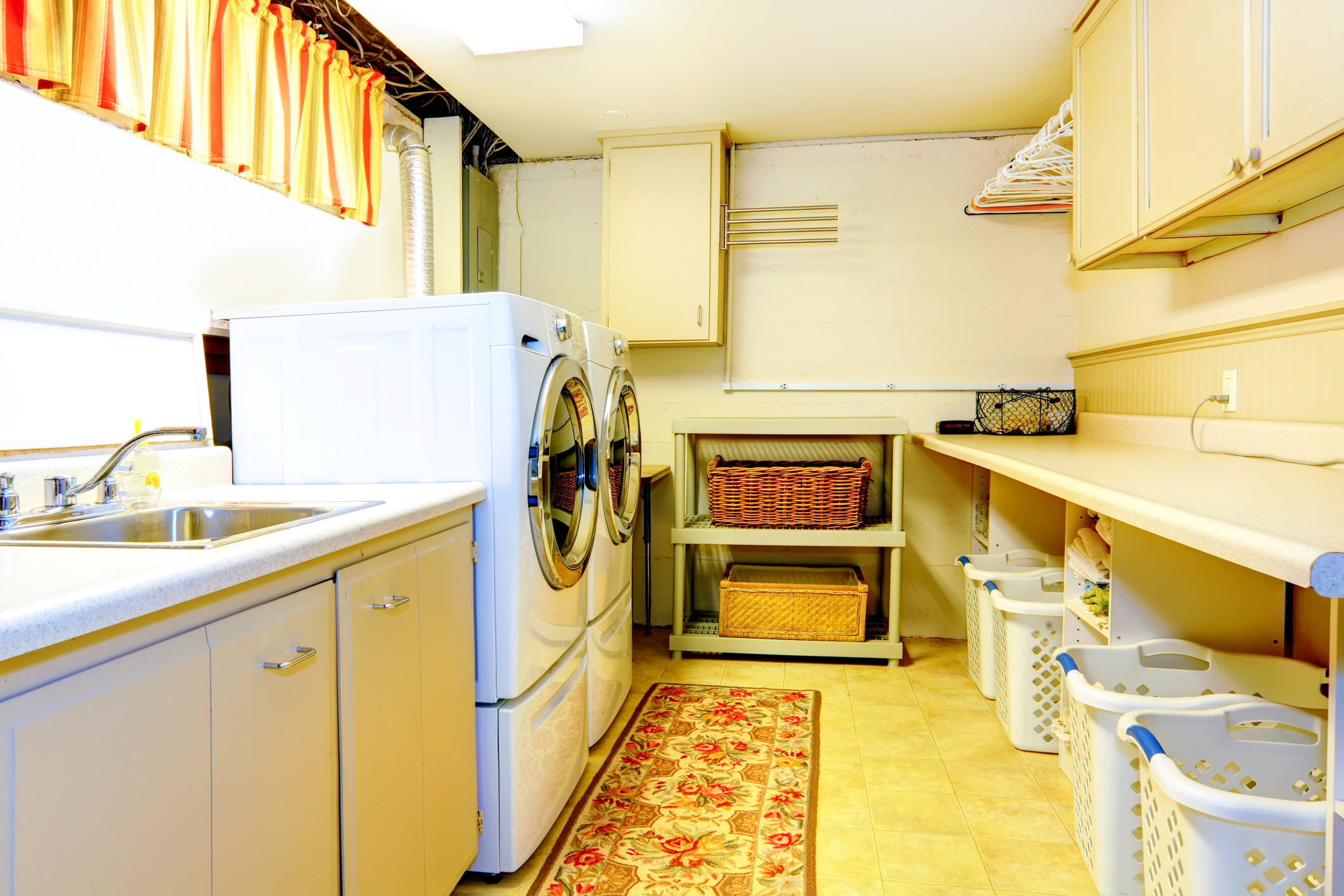 For those of us making due with smaller spaces, creativity is often required. Keeping that one room clean and clutter-free can do a lot for your sanity! You could spend hours scouring Pinterest and Google for ideas on how to do this, but why waste your time when we can do it for you!
Do Label Me!
One of my favorite methods to staying organized is labeling where things belong. If everything is labeled, you will have a much easier time knowing when supplies are running low. This will also help out if others start to mess around in the laundry room. If you are lucky, you will have people willing to help you do laundry. Having help is great, but extra hands usually lead to an extra mess. Labeling will help prevent that. Your "helpers" will know exactly where things go. No more wasting time searching for detergent or dryer sheets. I use washi tape to make labels, but you can definitely get fancier. The possibilities are endless.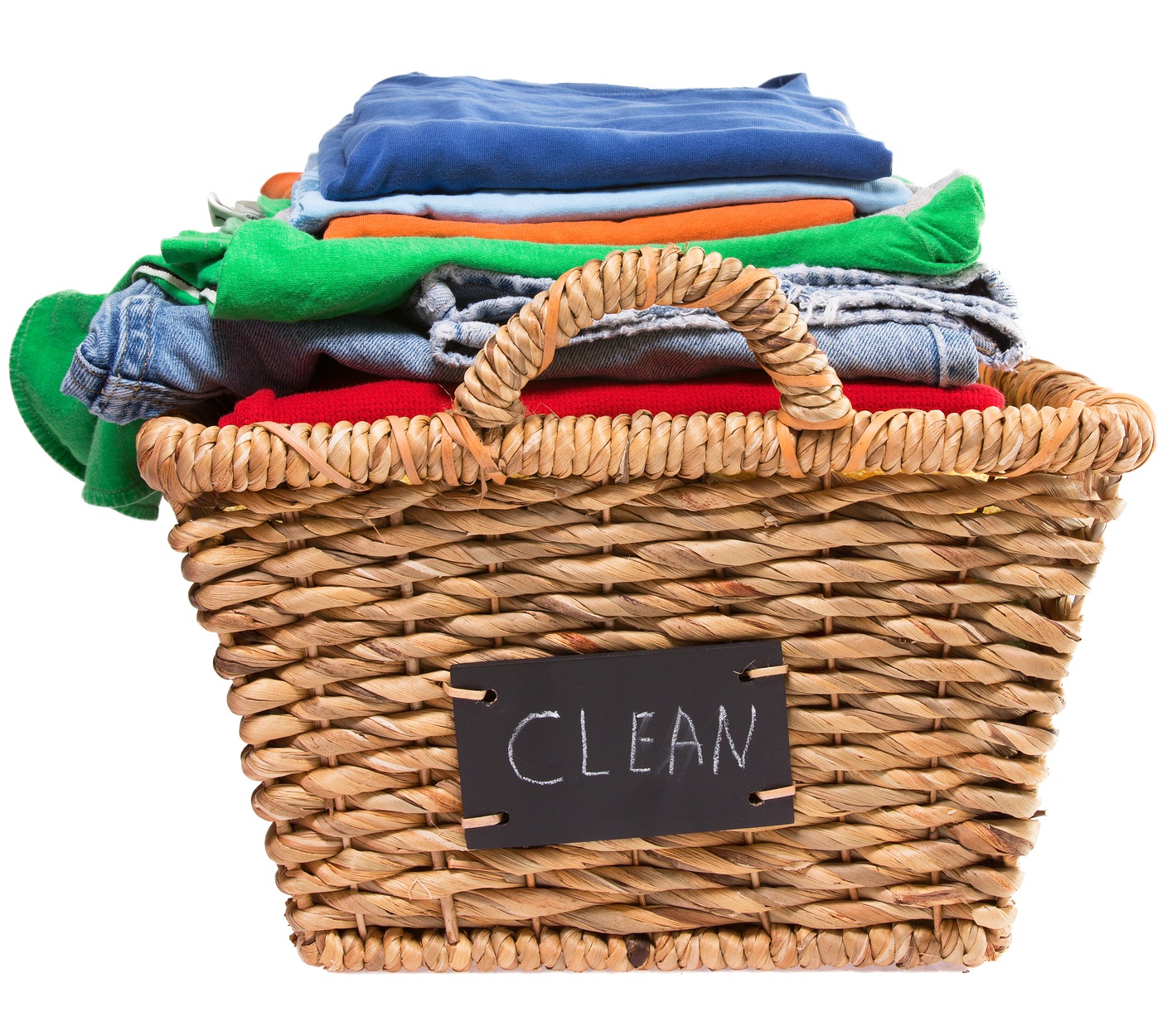 Containment Policy
You can never have enough shelves or cabinets! I personally love cabinets because if they get a little messy, you just close them until you can clean them. You can use freezer paper in the bottom of your cabinets to help with cleanup too. If it gets dirty, just pull it up and replace it. You can also use a cabinet to store your trash can. Nothing is worse than having a dirty trash can in the middle of your small laundry room. If you save your lint for whatever reason (crafting or recycling), you can even store a small container in the cabinets for that. Shelves serve the same purpose as cabinets they just do not hide clutter as good. I know that not everyone has the time or money to make the switch from shelves to cabinets.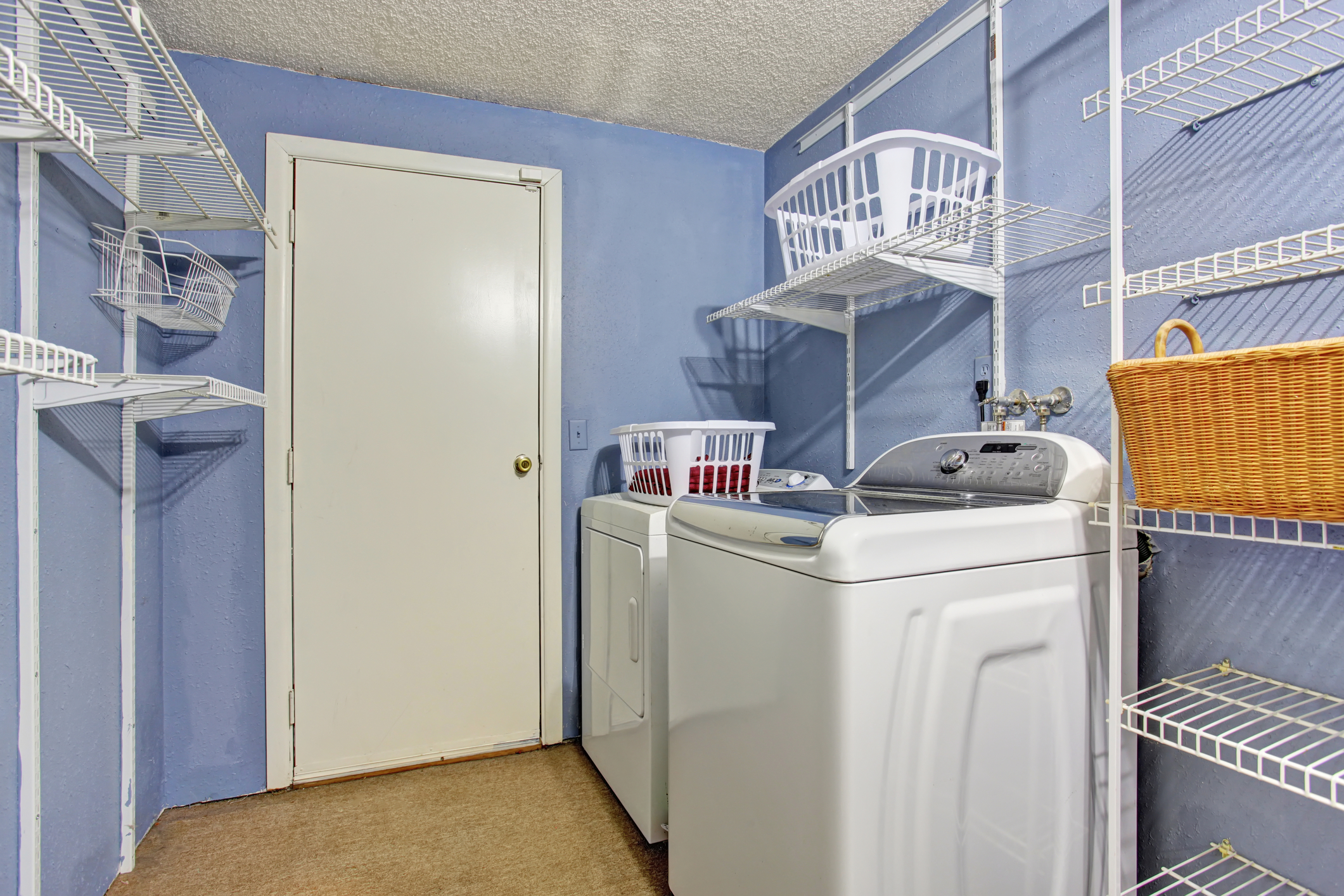 Keep Your Floor Space Free
We anchored hooks in our walls to hang laundry baskets on. You can them label the baskets to make sorting easier. This is an excellent way to get everyone involved with helping the room clean and cutting down on clutter. It also keeps the baskets on the floor making it easier to sweep. Another way to store baskets is to use an old rolling dresser. Just add slats of wood for the baskets to rest on. Having it be a rolling dresser will allow for easy movement during sweeping. We also use the hooks to hold our ironing board and iron. The more stuff I can keep off the floor the better. If I'm forced to move a bunch of stuff, I know I will not sweep often enough.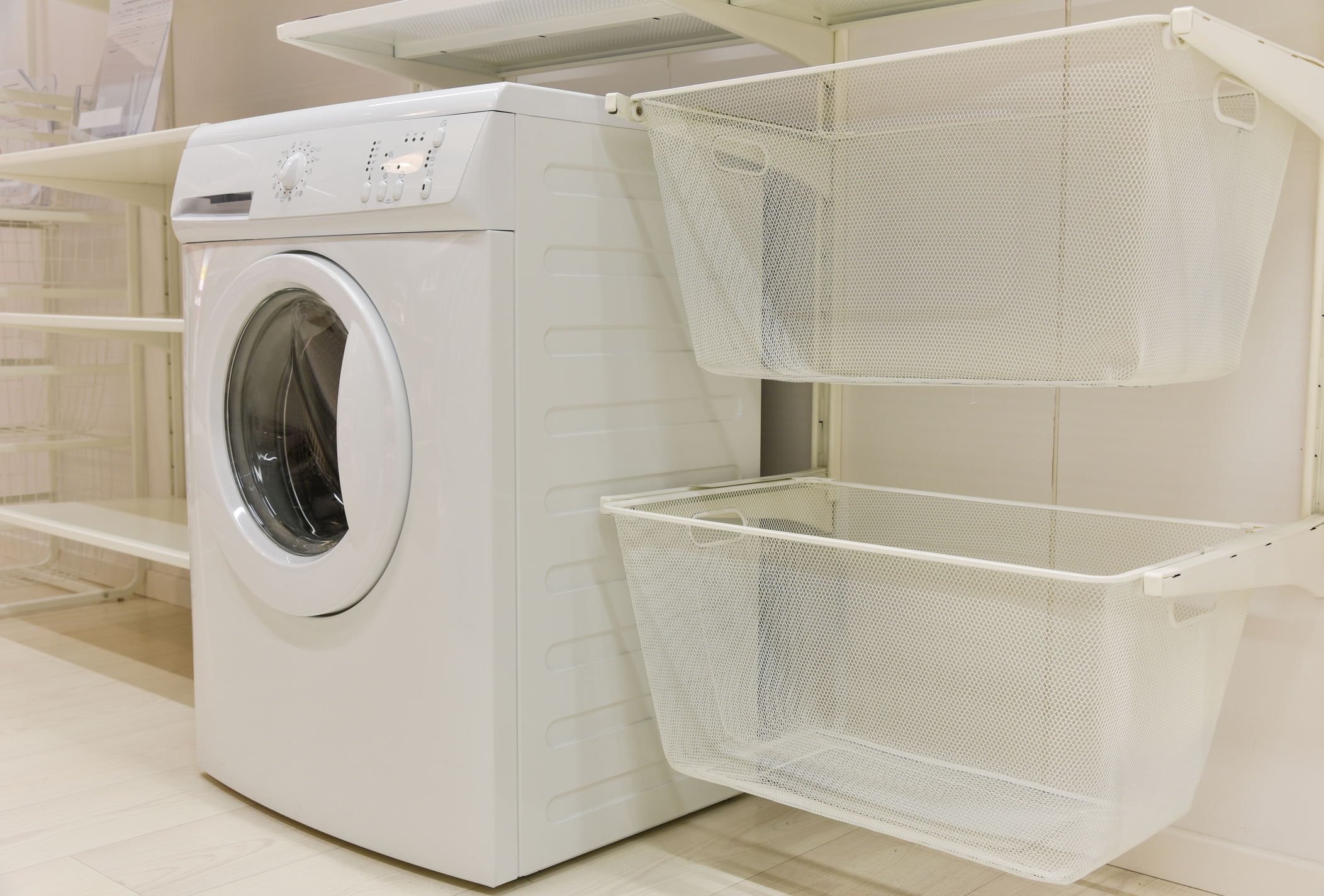 Lost Sock Solution
In our laundry room, we have one basket that we keep for lost socks. I think everyone could use a basket like that. At the end of every month, I throw away any socks that are still in the basket. There is no point hanging onto single socks. A big part of cutting out clutter is being able to let go of things. If you are already struggling with a small space, letting clutter take over will only make it seem even smaller.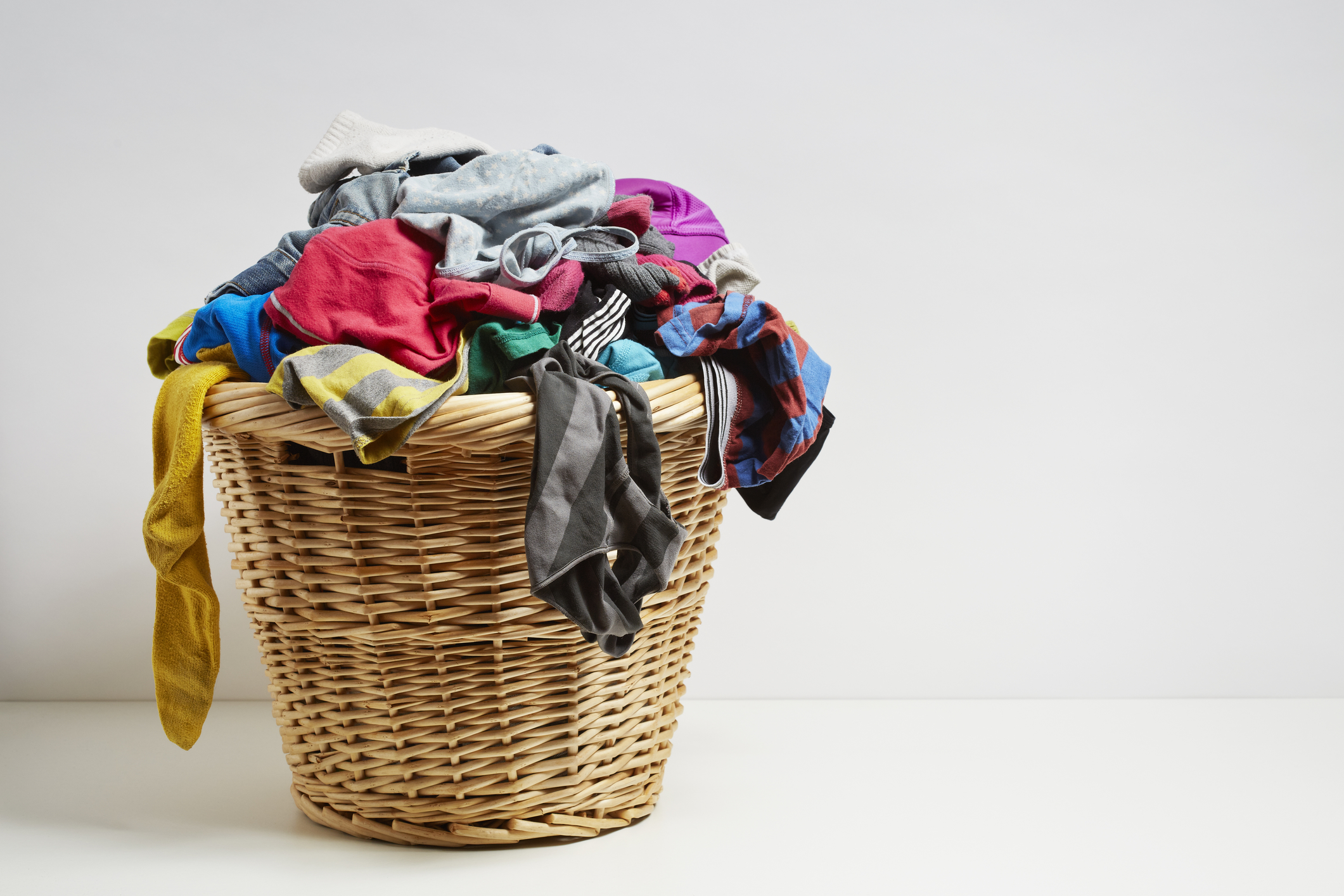 Hung out to Dry
Depending on what kind of laundry you are doing, you may want to install some sort of drying rod. For example, if you use cloth diapers or have a special shirt that cannot be put in the dryer, a drying rod will come in handy. You can use a traditional one or invest in a collapsible one. I prefer the collapsible kind. That way you can store it easier when it is not in use.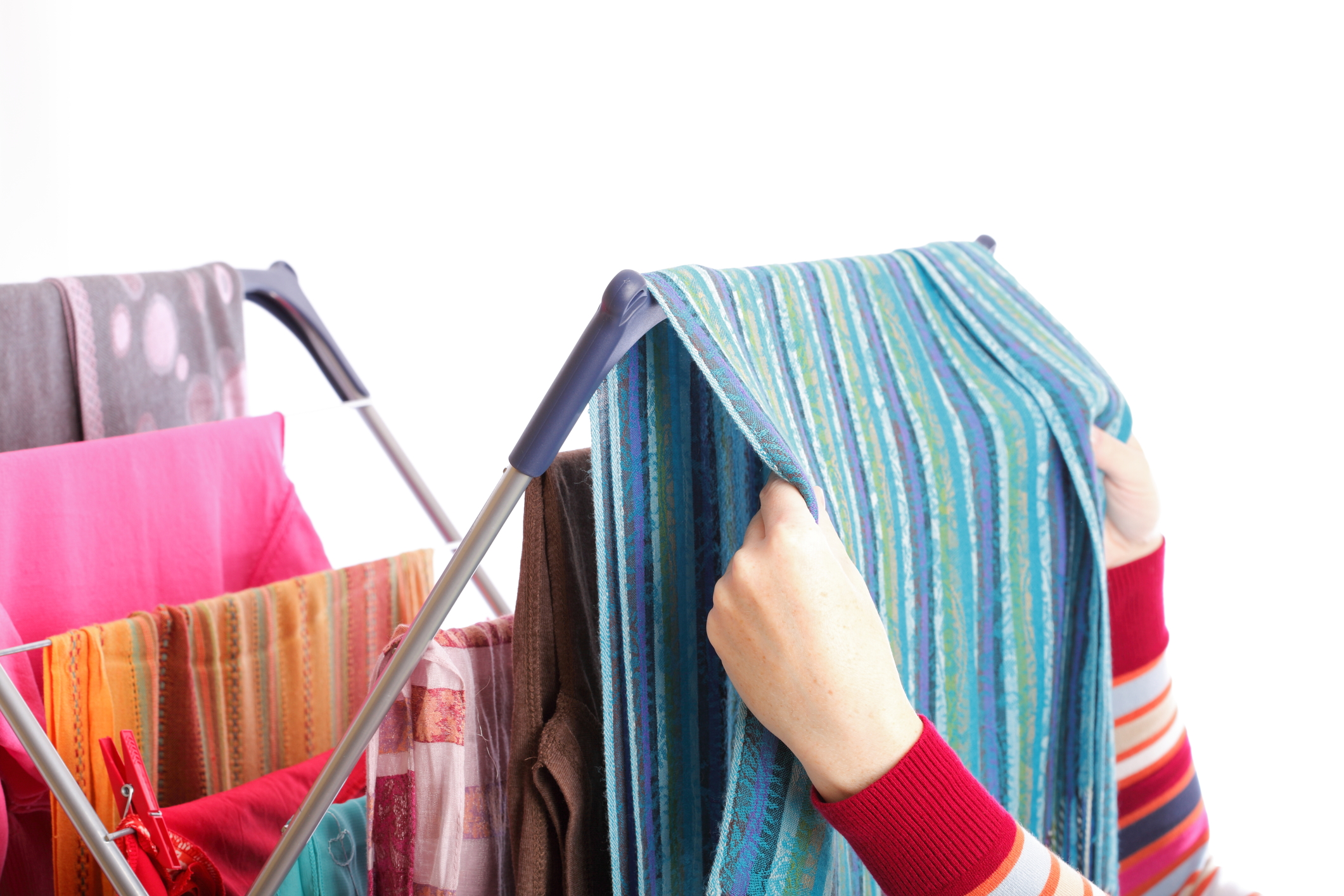 Enjoy these helpful hints and tips! I hope they help you enjoy your laundry room more.
Images used with permission, courtesy of www.bigstock.com and www.dreamstime.com