Your house needs a good front door. It should be sturdy, presentable, and complementary of your house in style and color. Think of the front door as your home's handshake. Your guests will stare at it while they wait for you to open the door, and it will be the central element of your house to everyone who drives by. Whether you're putting your house on the market or renovating your home, first impressions are important. Don't let the centerpiece of your home's exterior design be a casual choice. Use these guidelines wisely to pick the best front door for your home.
Style
Your house should determine the style of your front door. If you are replacing your front door as part of a bigger renovation, consider choosing new windows too. You can discuss what styles will fit best on your home with the installation company or a home improvement advisor. If the only structure you are replacing is your front door, try to match it closely with the windows already in place. A good front door unifies the exterior design elements of your house, so it's important your new front door complements the windows and sidings of your home. Pick a classic six-panel door if your home is a traditional ranch-style house. Victorian houses should have a heavier door. It doesn't need to be some iron-clad double door adorned with stained-glass inserts. Something grand and wooden is all you need. Figure out the style of your home and research similar homes to find front door combinations that will work.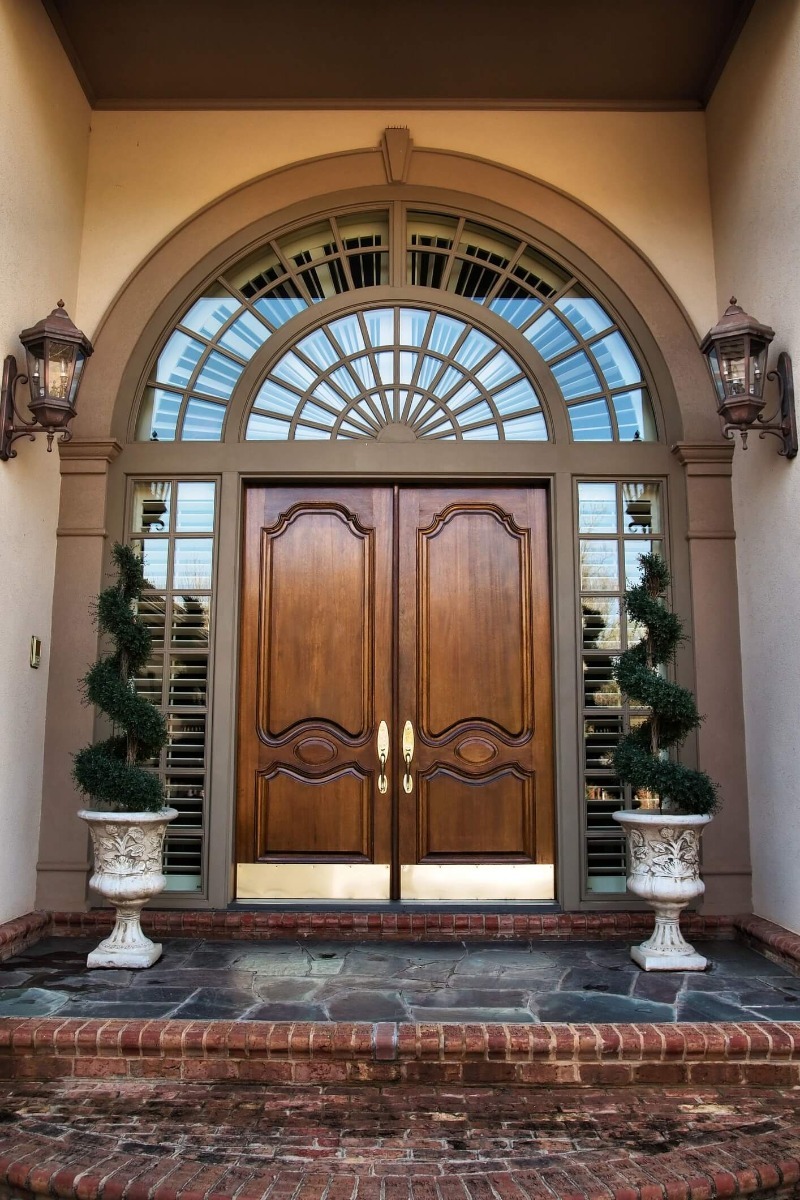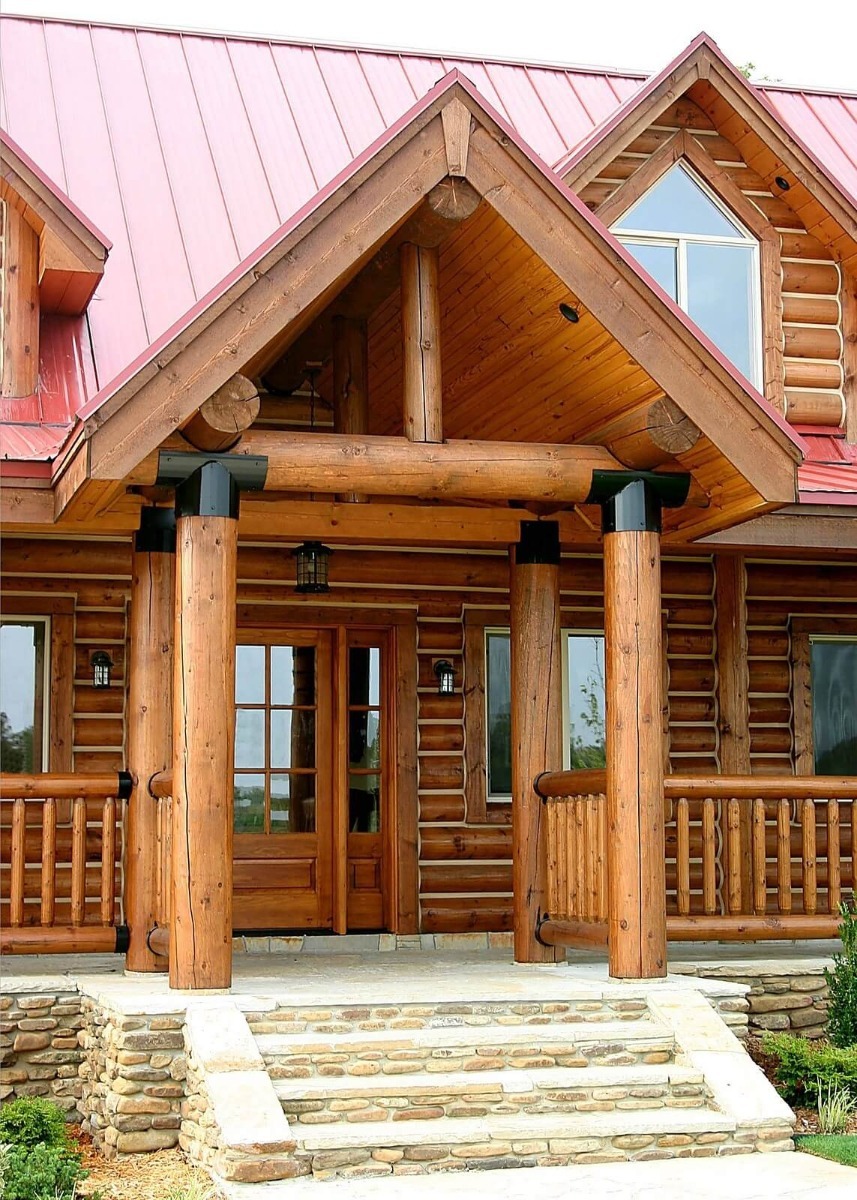 Materials
A good front door blends sturdiness with ease. It must be simple to open but sturdy enough to ward off severe weather. Wood fulfills both these requirements very well. It's versatile and durable. You can carve or paint any design you want to without sacrificing the door's weatherproof integrity. Lightweight metal is another material commonly used for front doors. These doors are often seen in urban towns on chic downtown apartments and contemporary townhouses. Though metal can be susceptible to dents and wear-and-tear, a few annual touch-ups will keep it looking sharp and presentable. Fiberglass is another popular option. Fiberglass has the same durability as wood without requiring much upkeep. It's paintable and stainable too, so you can easily personalize it to your home design.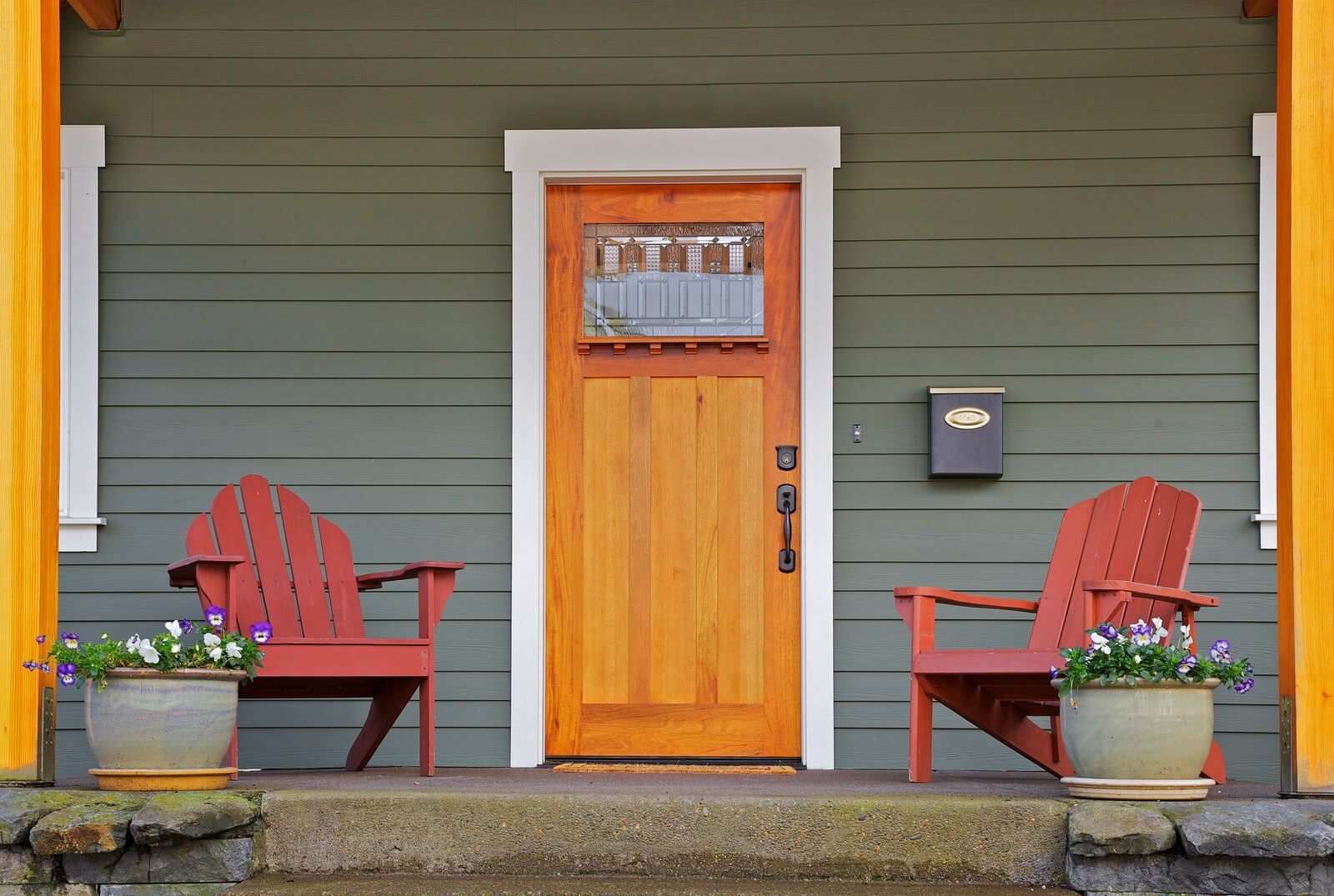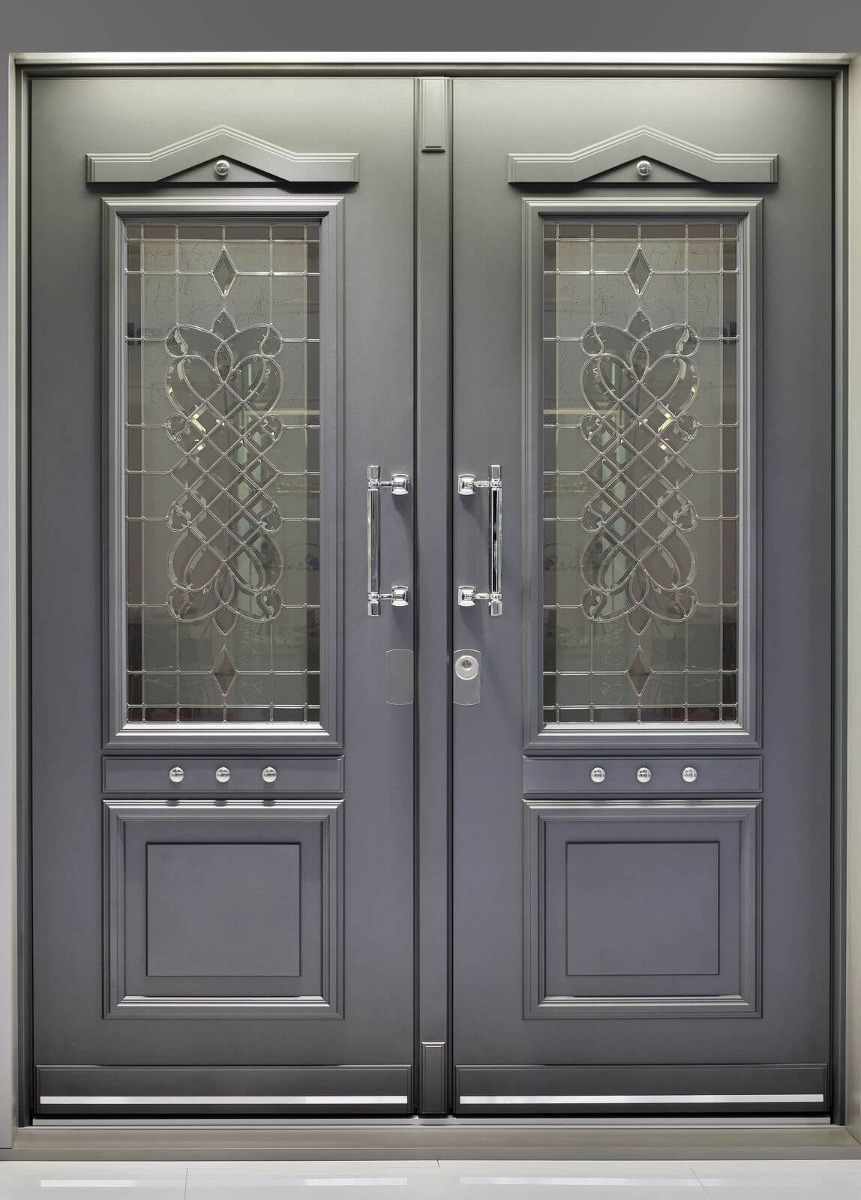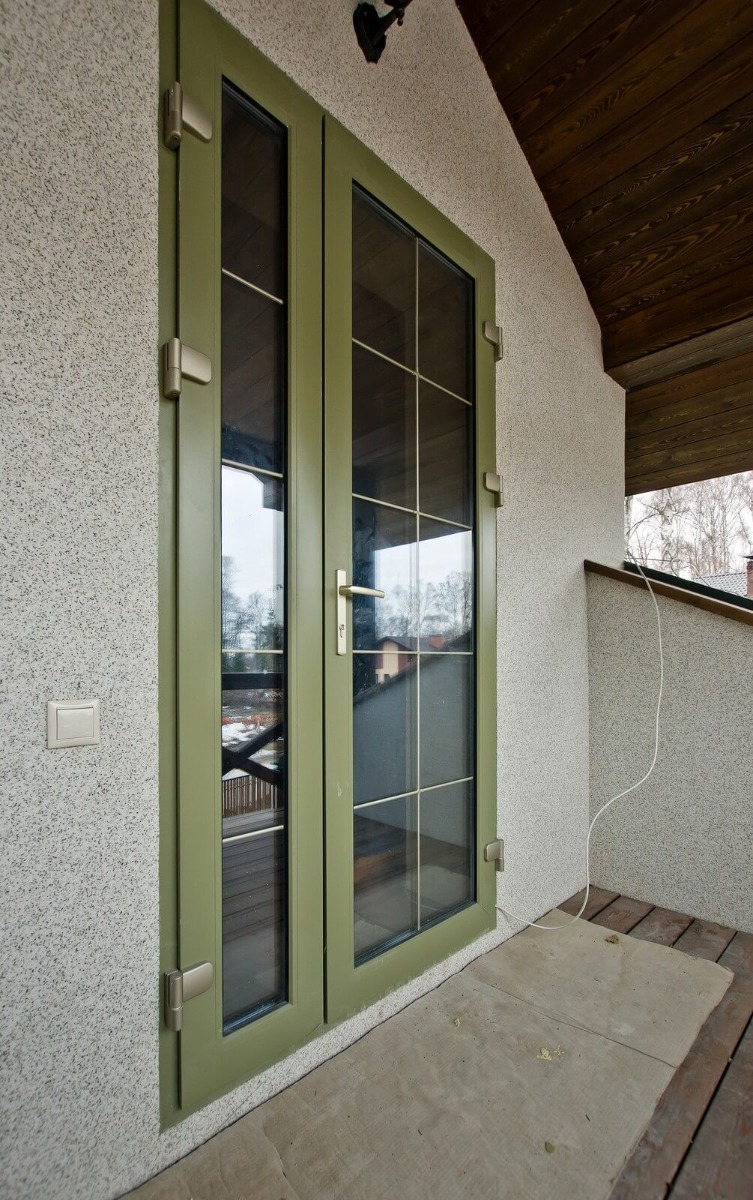 Color
Colors have codes. A good front door color doesn't just complement the color scheme of your house; it sends a subliminal message about you. Purple is the color of royalty, wealth, and influence. Blue signifies truth, peace, and calm. Bright colors like orange and teal give off energy, while softer shades like rust and olive green drawn you in. Then there's the classic red door, a symbol of good luck and prosperity. The message you want to communicate through your front door should be the deciding factor when you choose a color. Blending the symbolic with the practical will give you door and your home extra personality.
Combinations
If you're brave, go a step further and try to combine multiple colors or materials in the same design. You can coat a wooden door with lightweight metal or blend metal and fiberglass to vary look and texture. Many homes have multi-colored doors. Paint the design carved-out on a wooden door and use different colors for the main areas and trim. If you use a blend of colors or materials on your front door, make sure nothing clashes with the rest of your home. You also need to be careful your door doesn't stand out aggressively from the rest of the house. The front door can be innovative and distinct, but it does always need to feel like it's part of your whole design.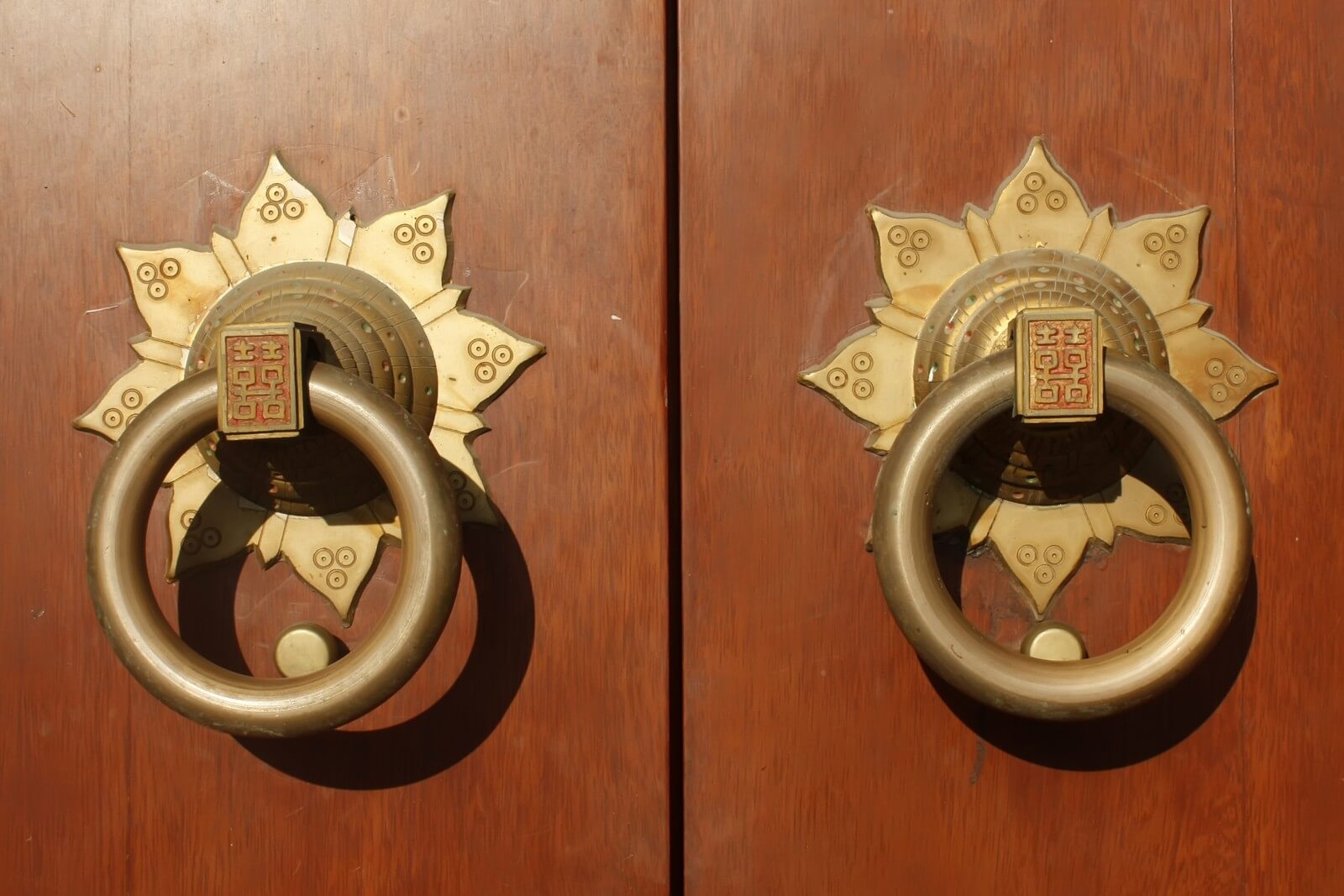 A front door should have a good handshake. Nothing too tight or too weird, but something just right with a dose of your personality mixed in. With this checklist, you'll find the front door of your dreams in no time.


Images used with permission, courtesy of www.bigstock.com and www.dreamstime.com