When the budget doesn't allow for an interior decorator, or the long-overdue kitchen restoration has to come before a new living room set, you may be forced to live with that big, ugly old couch you inherited from Aunt Edna for just a while longer.
You've tried ignoring it, covering it, and even embracing it, but nothing seems to give you peace with its existence. The negative effect of dated, ugly furniture can be minimized with a few simple, low-cost techniques. Use these tips to make your less-than-modern furniture easier to live with.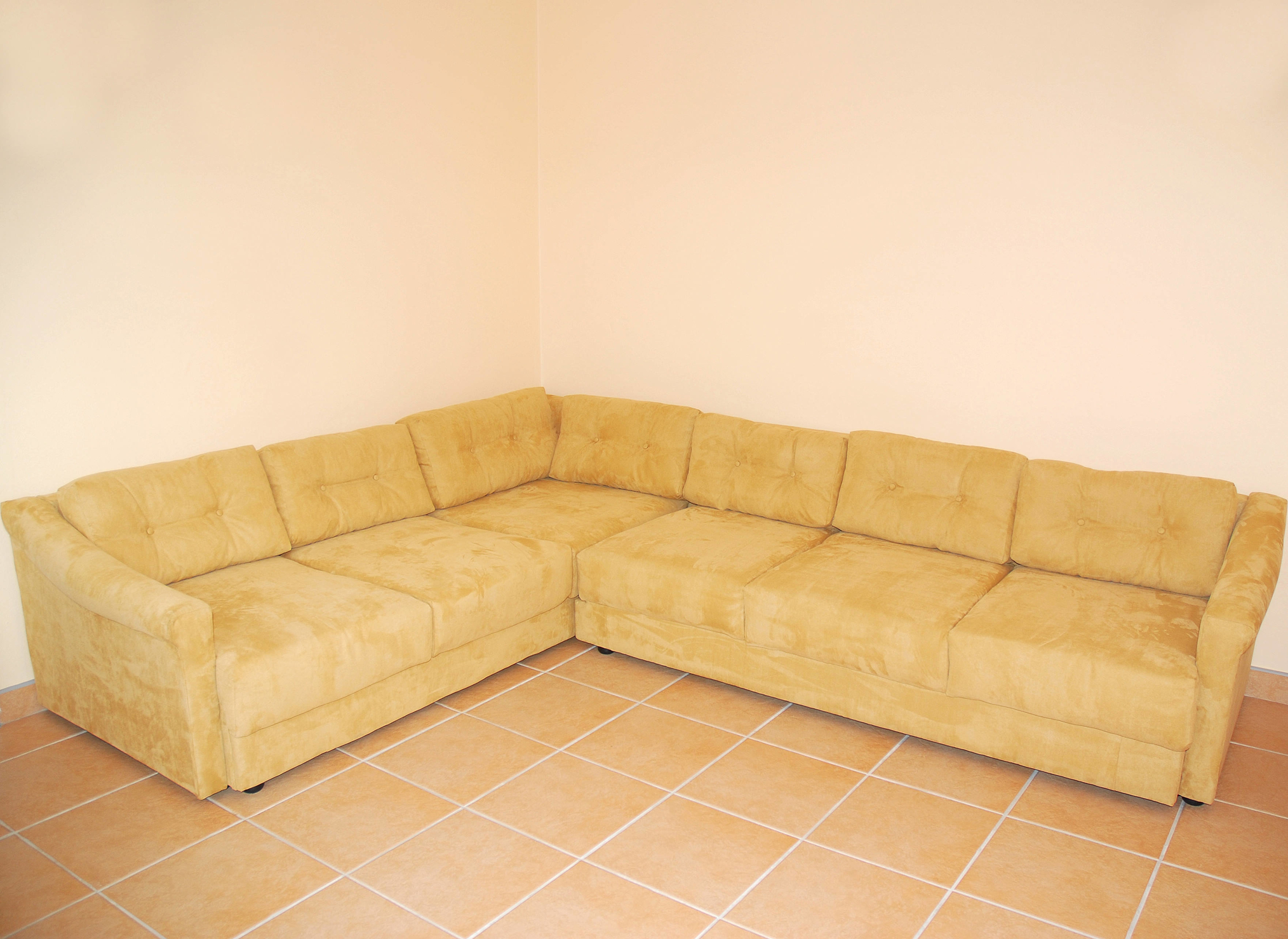 Photo by Anke Van Wyk on Dreamstime
Pillow (and Throw) Party
Dress the back of the sofa or chair up with some throw pillows in bright (read: distracting) colors and patterns. If that's not your style, neutrals work just as well to create a faux "back" to the piece.
Spread a fun throw across just the seat cushions, or use small ones folded up on the arms to add visual interest. You can also fold the blanket into a narrow rectangle and lay it vertically down one back and seat cushion for an eye-catching geometric effect that tricks the eye into not paying so much attention to the base piece.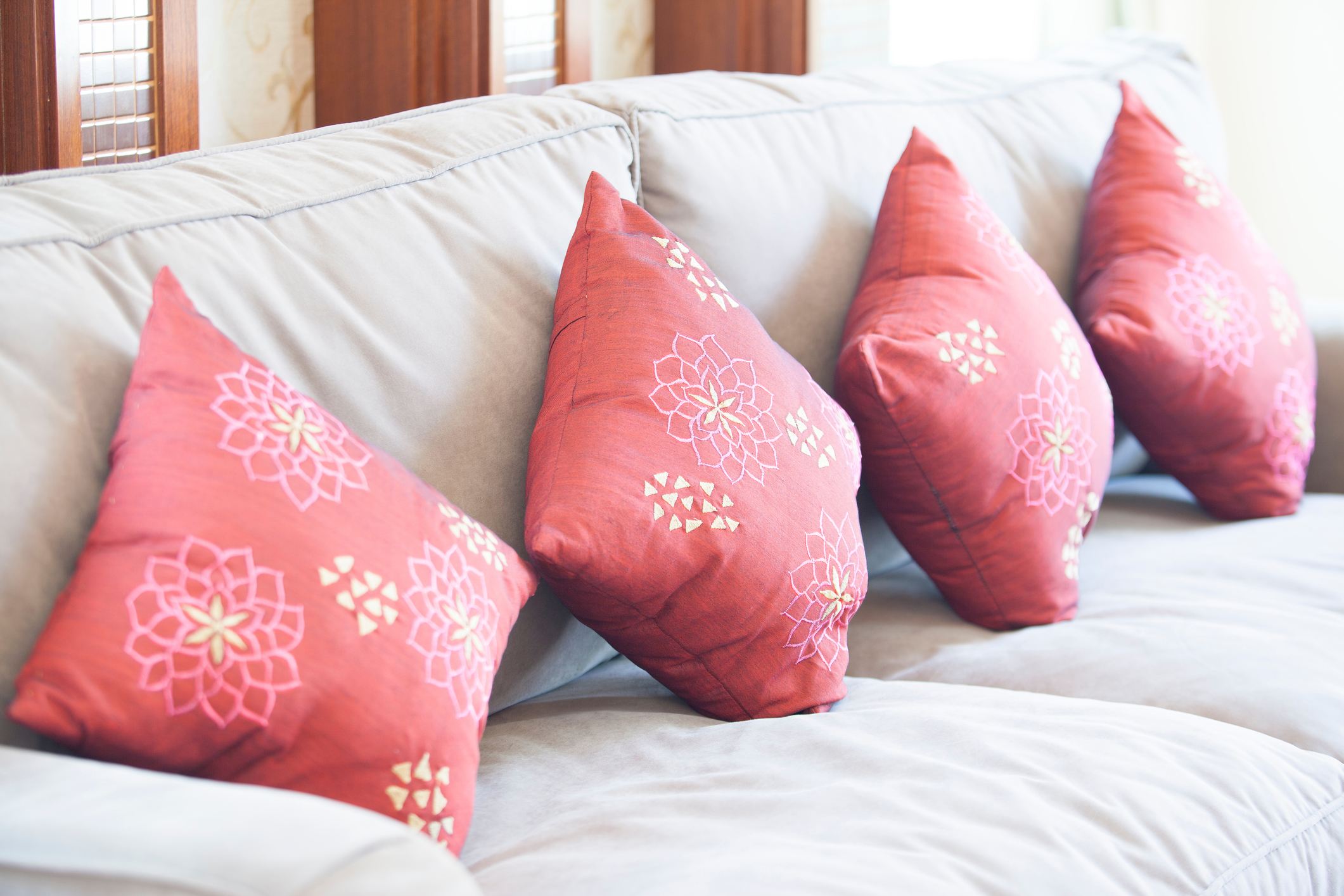 Photo by Pongmanat Tasiri on Shutterstock
Spread the Love
Choose a hue from the furniture that you can at least tolerate, and pull it out to other elements in the room. Use lamps, a throw rug, and curtains that highlight one of the more pleasant aspects of the piece will draw the eye while tying the look together.
Take this concept a step further and paint the wall behind the sofa in a matching color. We know, we know – you hardly want to take something you don't like and replicate it throughout the room but you'll be pleasantly surprised at the diffused effect it causes. The focus comes off the ugly furniture piece, and the viewer becomes convinced that the entire look is intentional.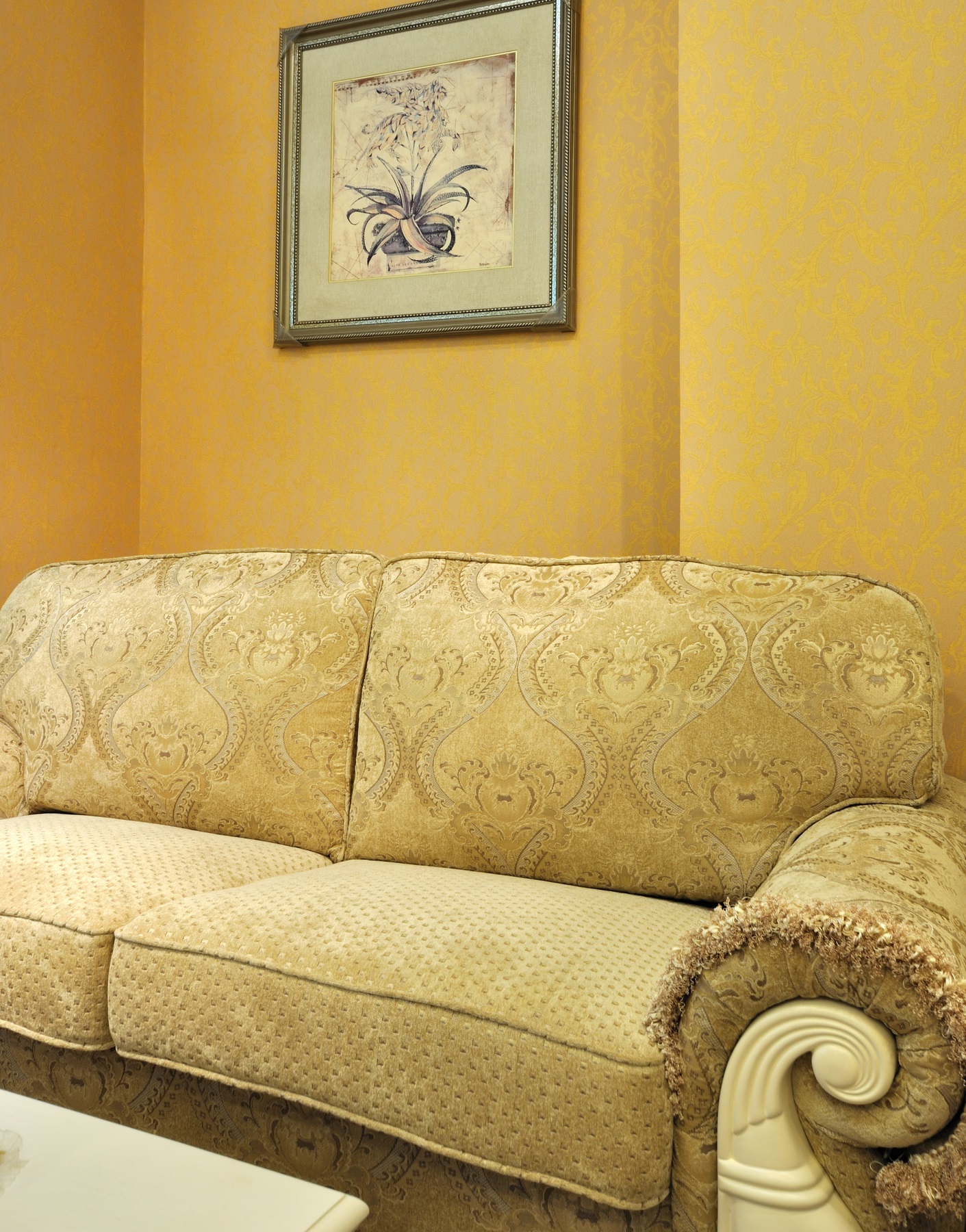 Photo by Cao Hai on Dreamstime
Redirect the Eye
For a bold distraction technique, bring neutrals out of the piece into metallic accessories. For gray, add a silver throw pillow. For beige, add a gold throw. Don't be afraid of flashy accents that pull the eye away from the furniture you're trying to hide.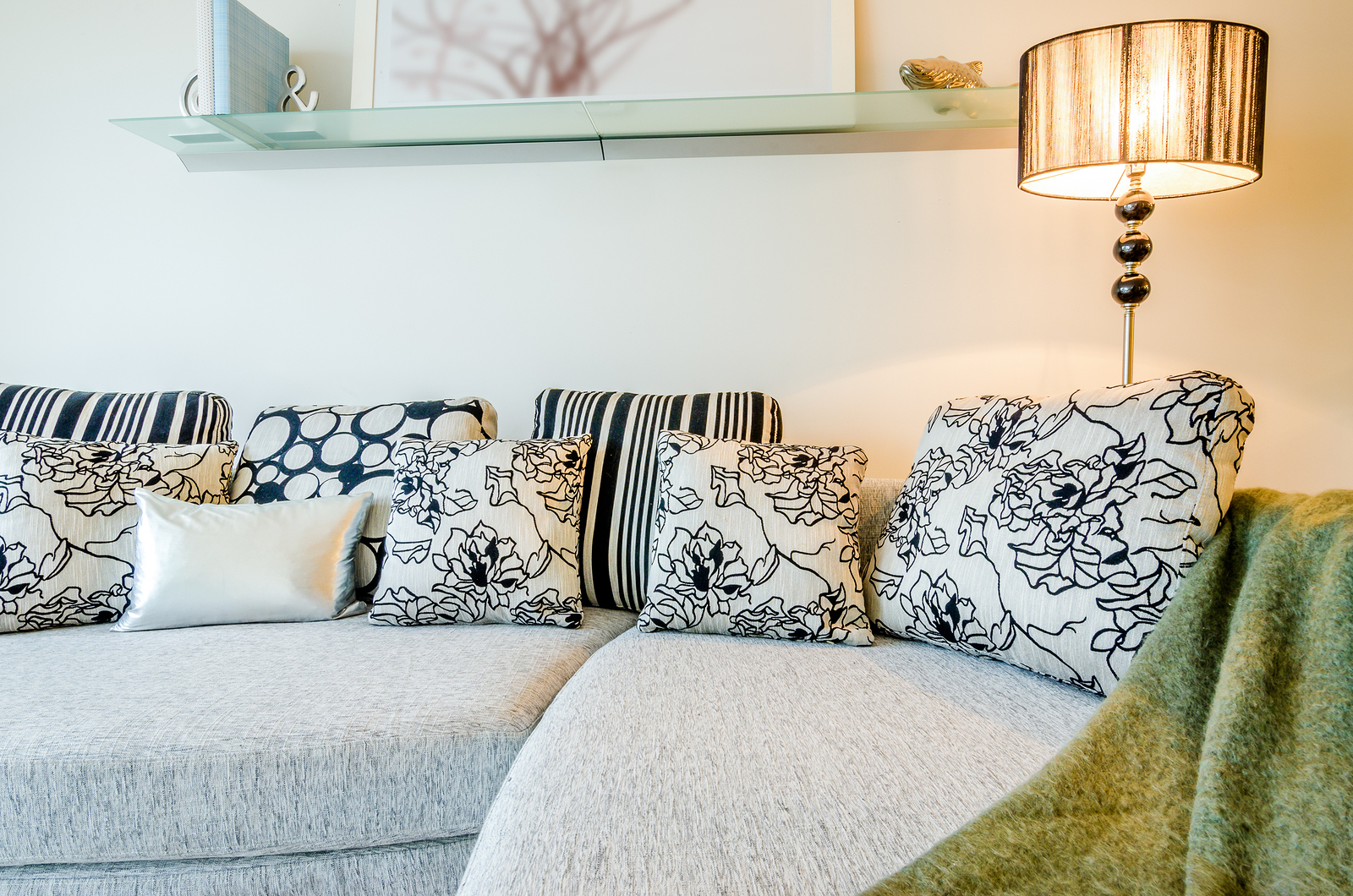 Photo by ppa on Shutterstock
Add a small piece like a side chair or ottoman with a bright, busy pattern. This becomes another element you can draw colors out of in order to create a whole-room décor scheme that minimizes the influence of the offending piece.
Photo by Artazum on Shutterstock
If your unloved furniture sits in the middle of the room, put a couch table behind it and utilize tall décor like a big vase full of flowers or a collection of picture frames. Other odds and ends like footstools and large baskets can create even more of a diversion.
Place light sources so that they aren't shining directly on the sofa or chair in question. During the daytime it won't make such a big difference but in the evening (like when you might be having guests), the offending piece will be in the shadows and all eyes will be drawn toward the light source.
Keep It Together
Distracting the attention from your ugly furniture can be a serious interior design challenge, but it can be done. Just be sure not to randomly and haphazardly add accessories and accents. Make sure there's a uniting element or color tying everything together.
If your ugly furniture piece is already a neutral color, your job is much easier – simply decorate around it. If not, do the best you can to accent the most desirable aspects and minimize the worst. You don't have to be a professional interior designer to create a fun, cohesive look, regardless of how blah or downright outdated your furniture is.
Photo by Artazum on Shutterstock