Some clients want modern home architects to veer far away from conventional design in their search for a unique look. These departures often result in futuristic looking homes. The homes on this list feature some unorthodox architecture that embraces art and unique shapes.
The Cloud House
This Edwardian-style pool house in Melbourne, Australia, is set in a cloud-like structure with interiors that are reminiscent of an airplane hangar. The utilitarian kitchen appears to be concealed in a red box which is linked to the rest of the floral-decorated home.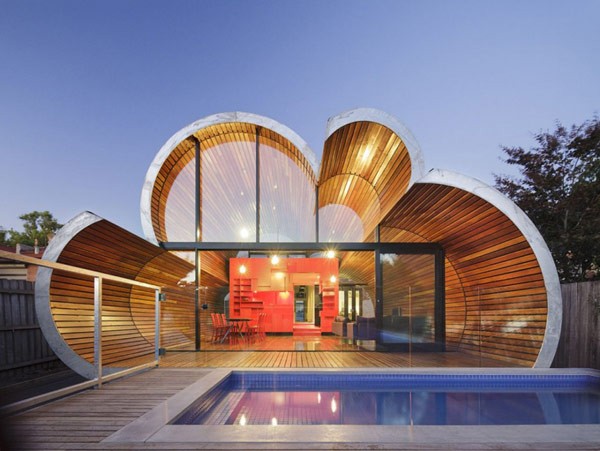 Courtesy of freshome.com
The property is best used for social events, dining, and lounging by the pool. With a silver exterior and wooden interior, this cloud extension is urban modern with a whimsical twist.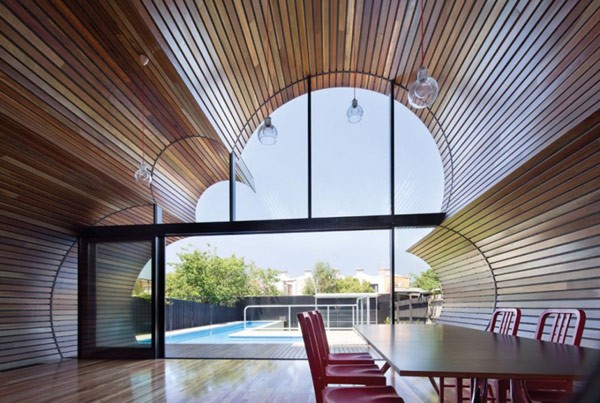 Courtesy of freshome.com
The Antilla
This $2 billion skyscraper, located in Mumbai, India, is the world's most expensive private home designed with modern architecture. With its improbable geometric design, and height of over 550 feet, it houses a swimming pool, yoga studio, movie theatre, nine elevators, a ballroom, and many other extras that make this an extraordinary dream home.  All the floors are vastly different, and feature a blend of many different architectural and interior designs.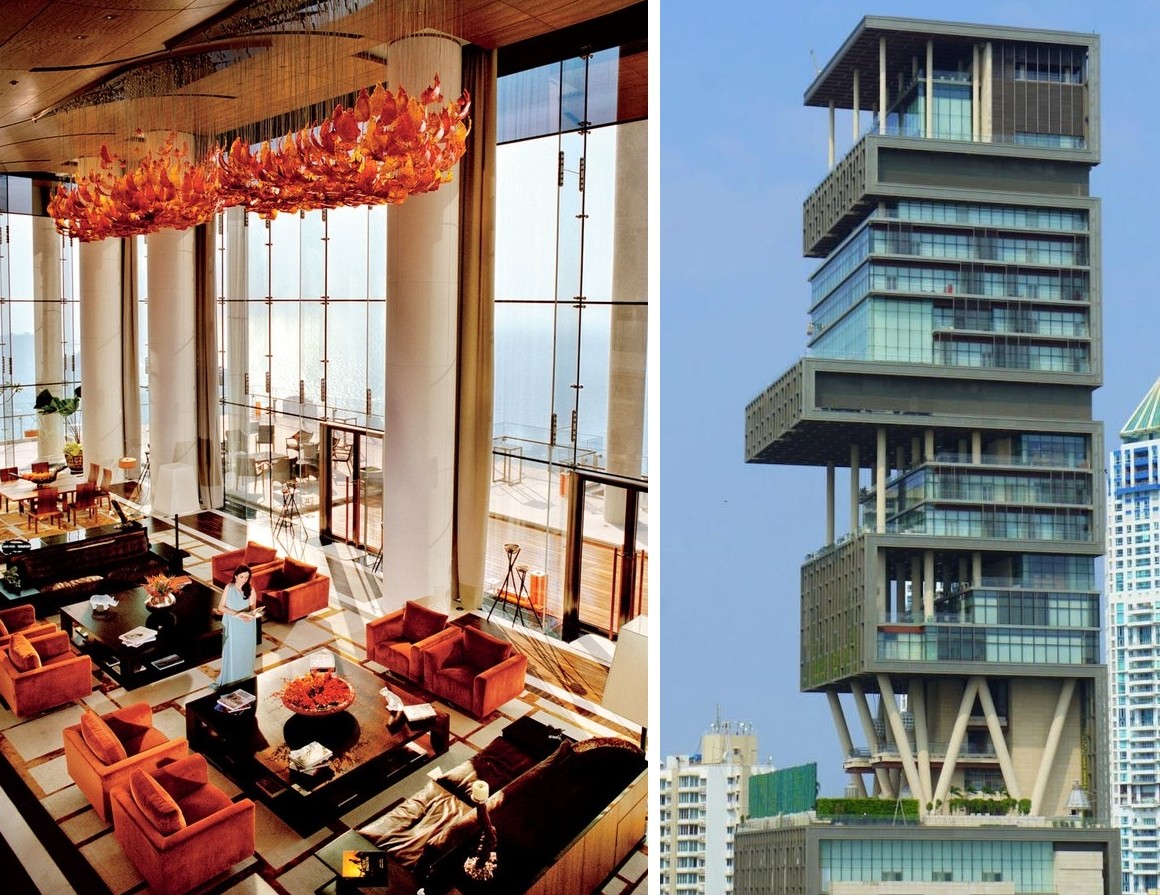 Courtesy of Vanity Fair                                                                                                                                                      Courtesy of All That is Interesting
Casa Cruzada
This home defies traditional home architecture as much as it appears to defy gravity and some laws of physics. This "Crossed House," in Murcia, Spain, is constructed with two stacked rectangular prisms, offering a clear view of nearby mountain ranges. Open windows run throughout the short and long end of the home, making it a remarkably airy living place in spice of its boxed-in design.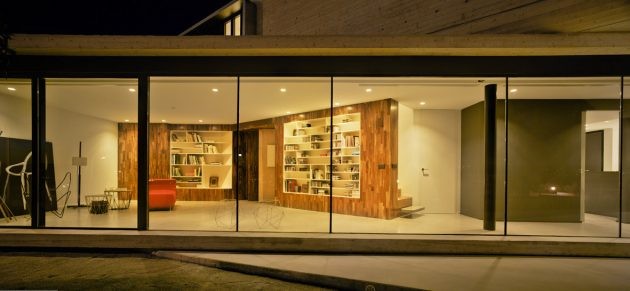 Courtesy of Architecture Art Designs
River House
The Occoquan River House comes from the protracted imagination of modern architect Robert M. Gurney. Emerging from a woodsy landscape, the design is accented by a blend of geometric and curved shapes, and wide open windows. The structure incorporates triangles, cylinders, rectangles, and squares to capture a lopsided symmetry.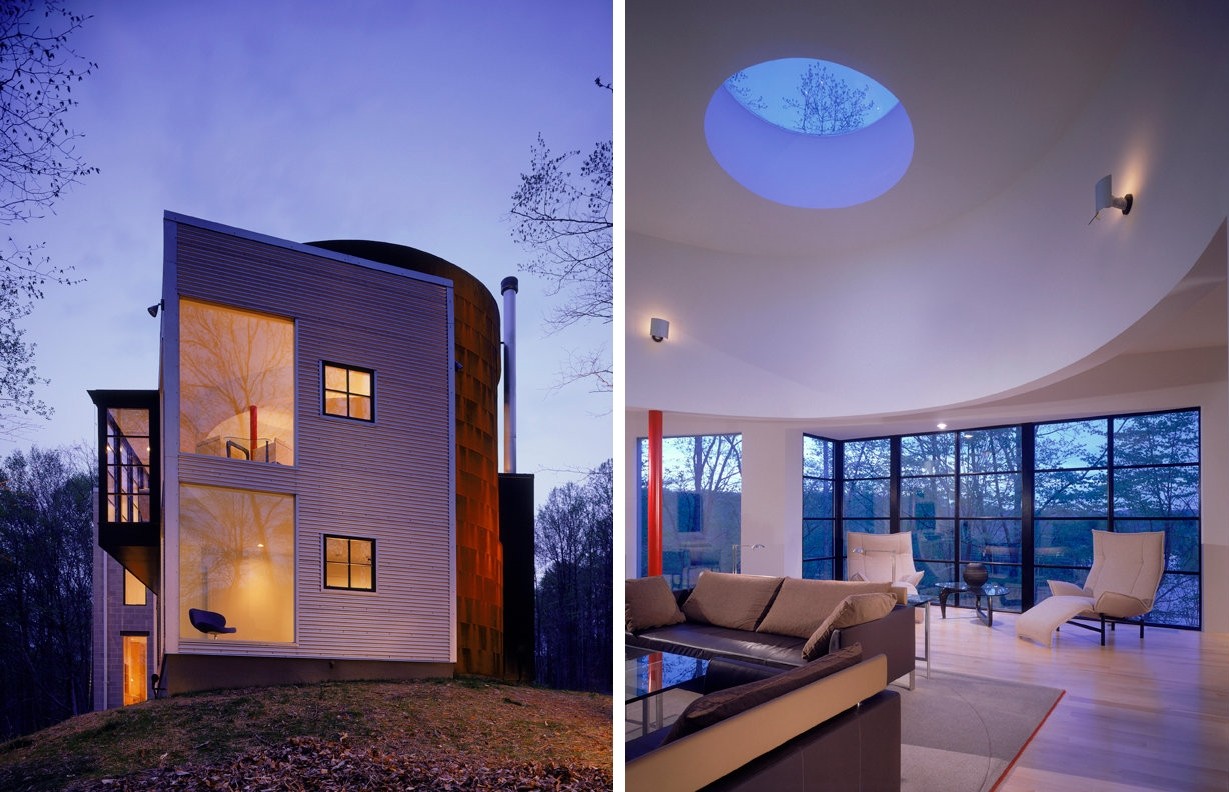 Courtesy of Robert Gurney Architect                                                                                                                             Courtesy of Robert Gurney Architect
H3 in Athens 
This detached, two-floor home was designed to look like it is hovering over a watery foundation. The clear blue pool at the base contrasts neatly with the green of the well-manicured grass. Its interior is mostly white, and relies on geometric and linear architecture to present a sleek and clean design.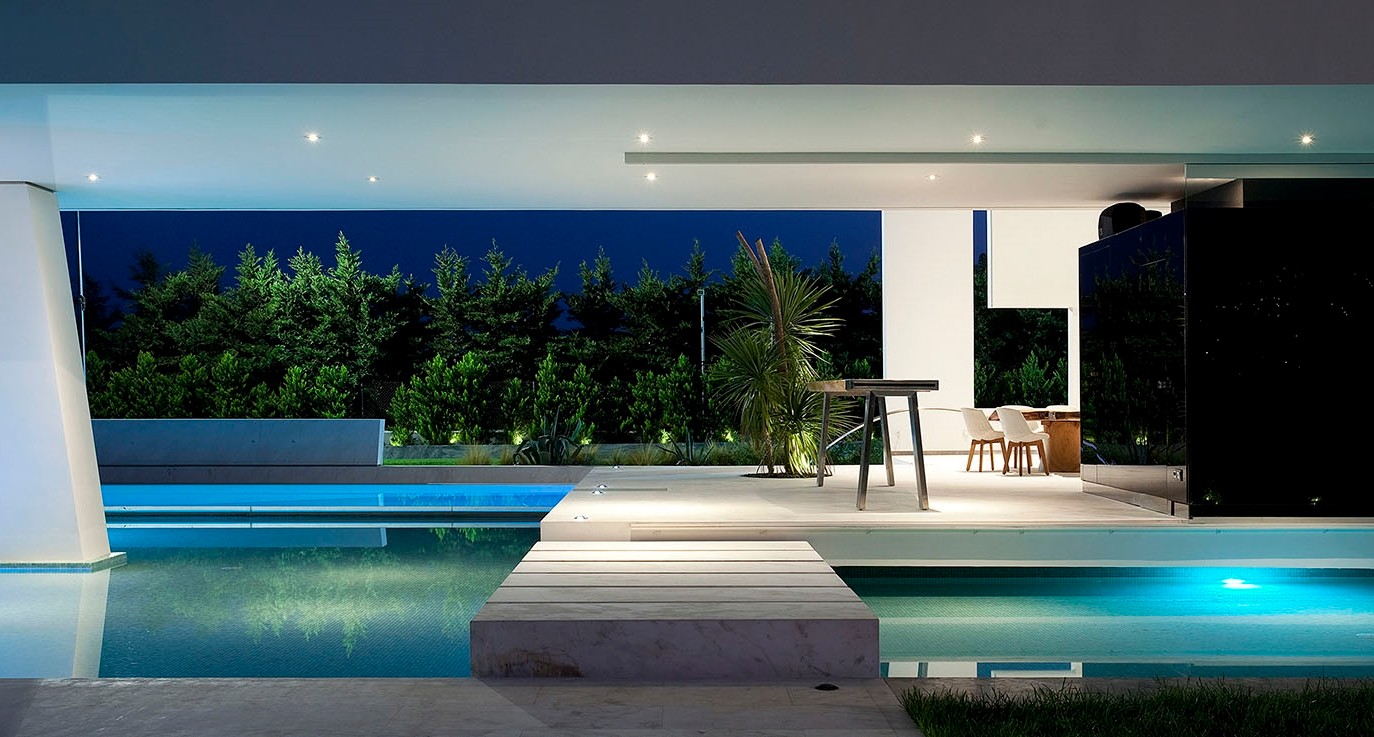 Courtesy of 314 Architecture Studio
Edge House
This amazing home takes architecture to another level. Its unusual sloped design creates an optional illusion. Sharp angles and varying materials like stone and timber make this home stand out in the mountains of Kraków in southern Poland.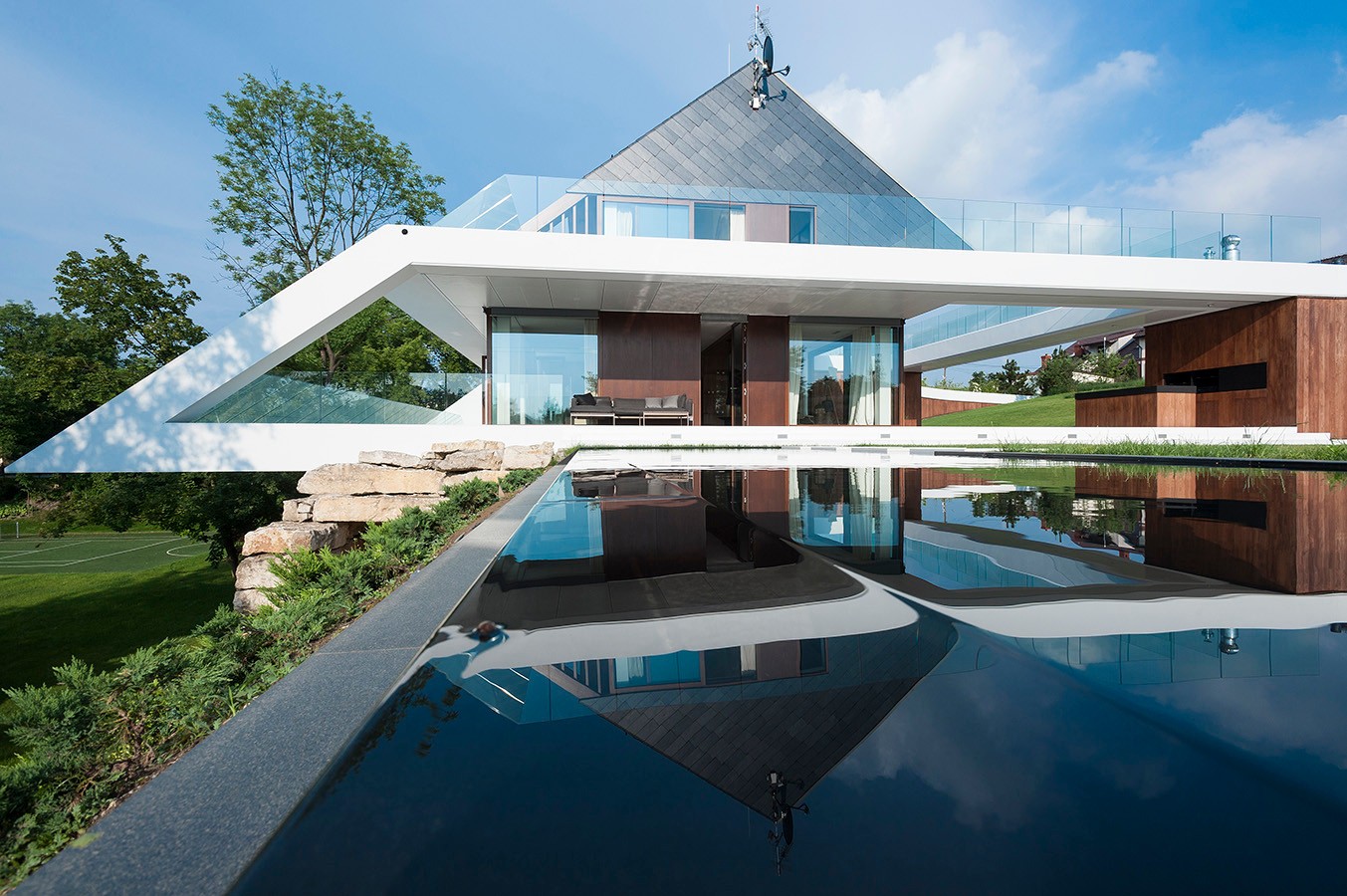 Courtesy of Pawel Ulatowski
Improbable angles make the structure look like it is growing out of the surrounding nature.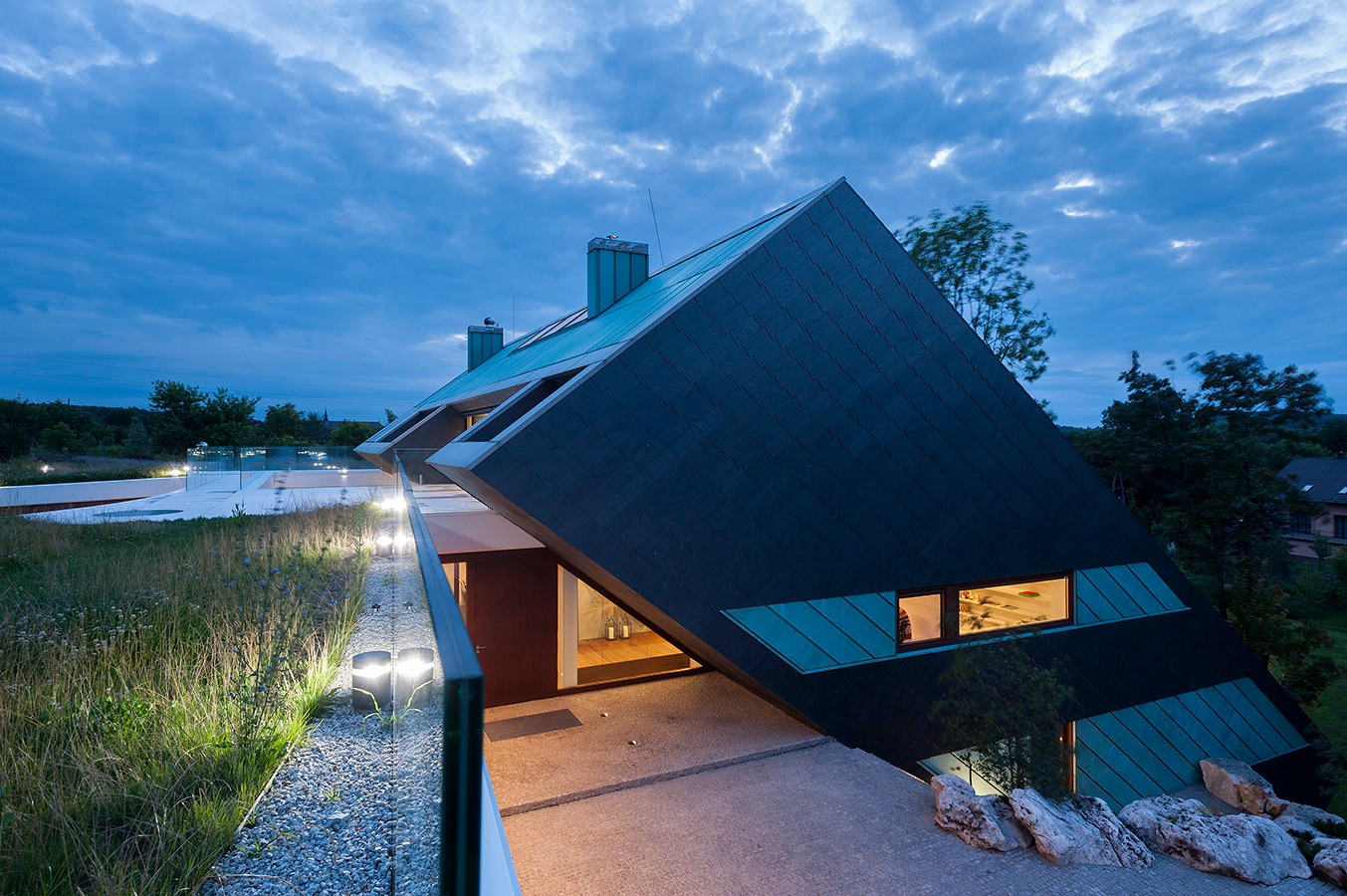 Courtesy of Pawel Ulatowski
South Korean Modern
This unique home takes up about 721 square meters (7,760 square feet) of space. Its large open windows and overall exterior design allows light to shine through each area around the house.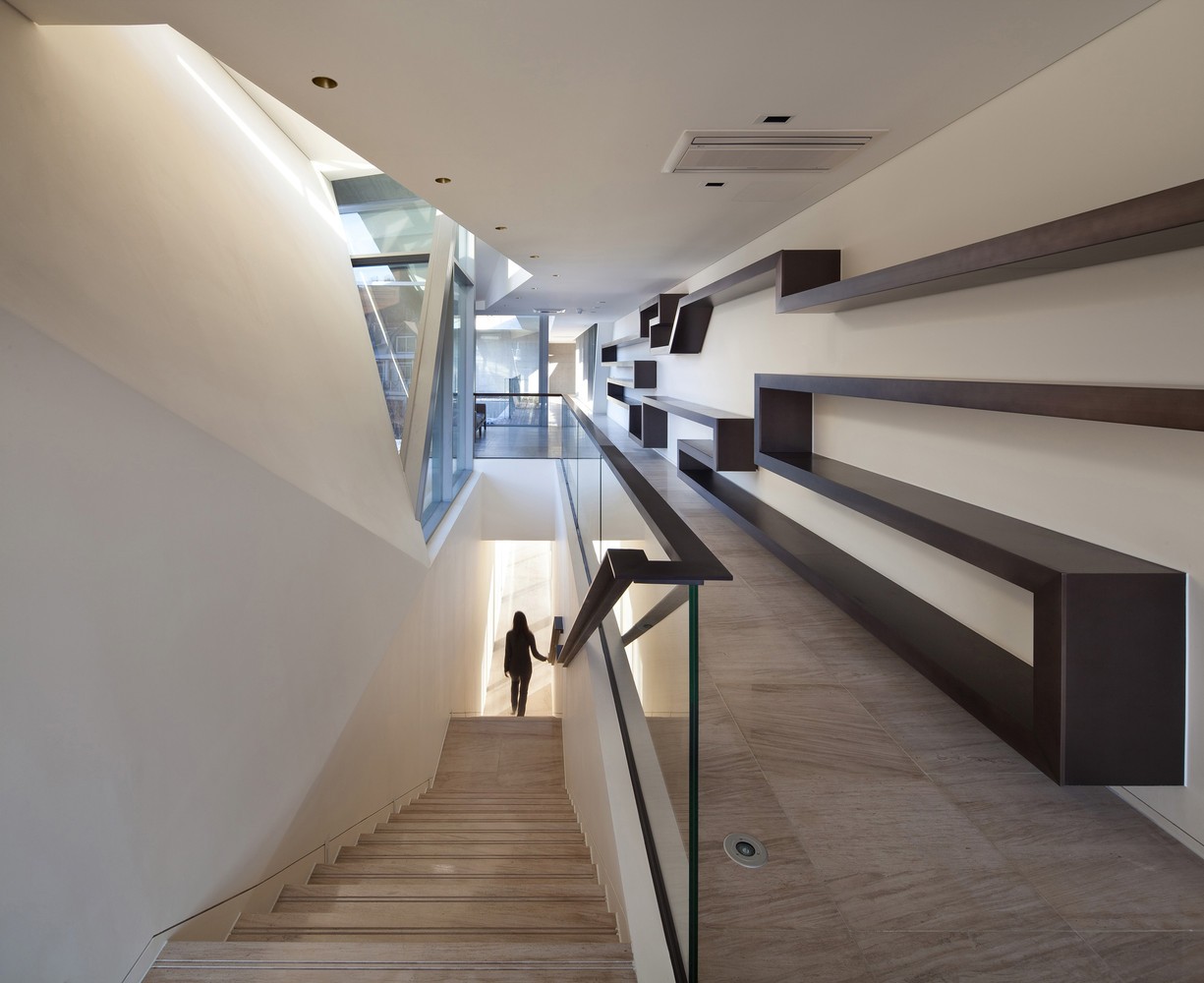 Courtesy of IDMM Architects, photographed by Joon Hwan Yoon
This modern home comes with long hallways, linear decorative furnishings, and a roof perfect for lounging that follows the rest of the design. This home is a nice contrast against the green hills and river, which it overlooks.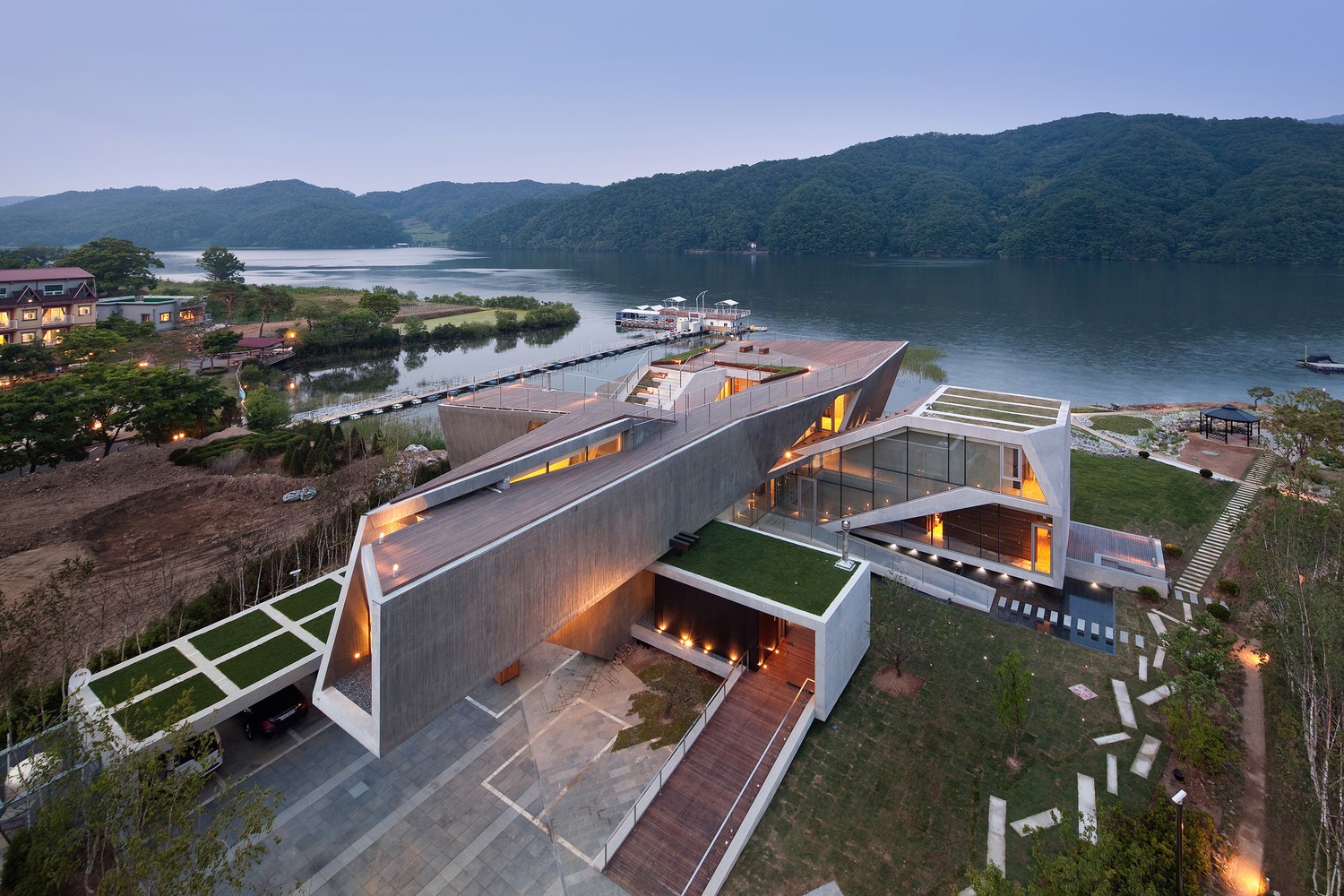 Courtesy of IDMM Architects, photographed by Joon Hwan Yoon
Manifesto House
Located in Chile, this structure, built from recycled maritime containers, is an eco-friendly addition to this list of modern homes. Renewable energy circulates throughout the spacious interior.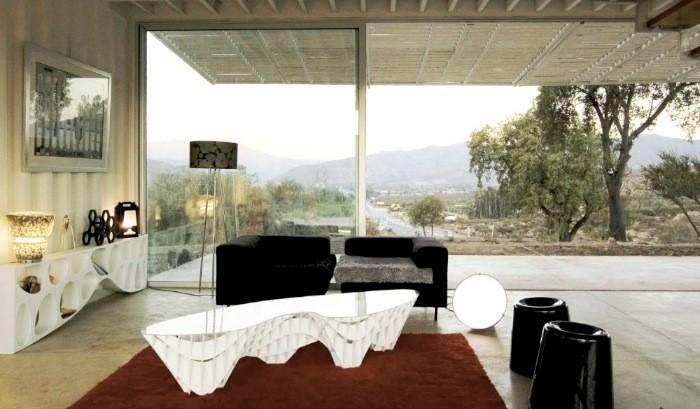 Courtesy of Infiniski Architects
While this home follows the same open-window patterns as other modern spaces, the boxy exterior makes it unique. The Manifesto House is completely natural as well as seditiously stylish.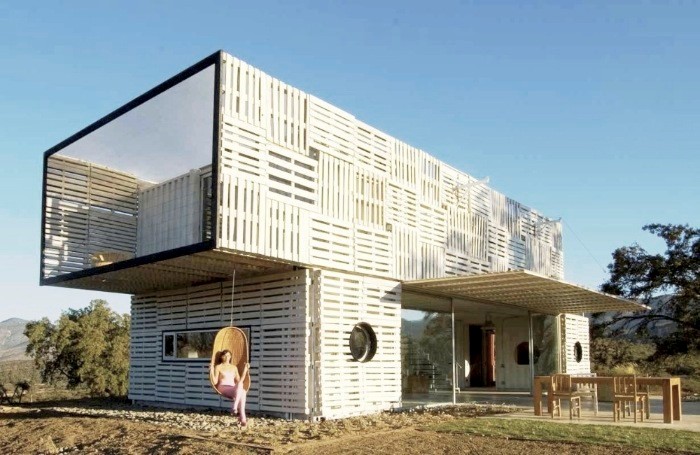 Courtesy of Infiniski Architects
Villa F. 
This villa on the coast of Rhodes, Greece, gives the illusion of being set on a cloud. Its overlooks the ocean, which gives a serene view to guests sitting on the ultramodern white on white platforms.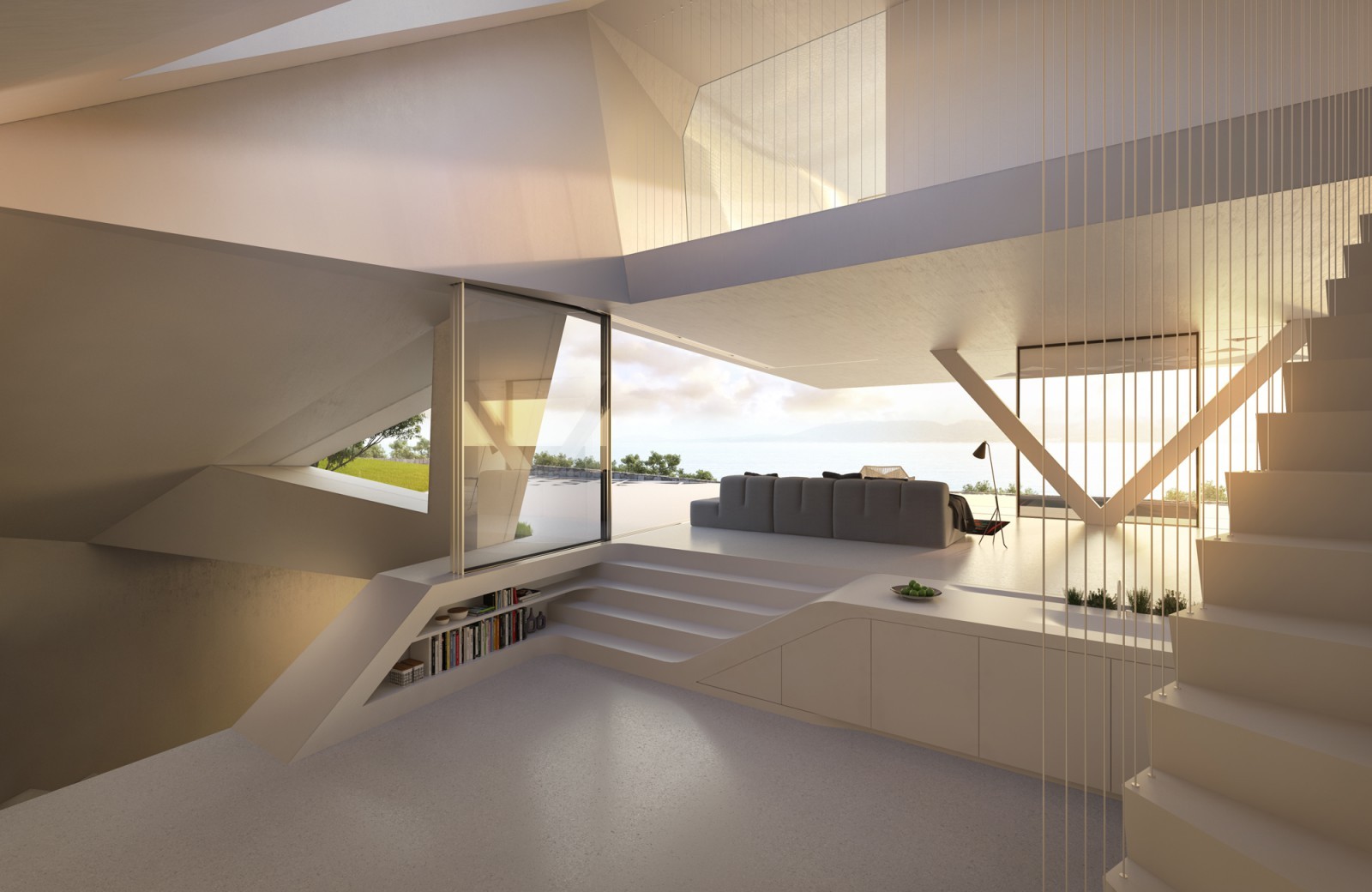 Courtesy of Hornungjacobi.com
The Shell House
The Shell House, located in Japan, throws the most curves into this list of modern designs. There are almost no straight angles. As the photos show, the exterior as well as the interior, lacks any linear structures. Even the ceiling windows are circular! It flows beautifully in the woodland setting which surrounds the property.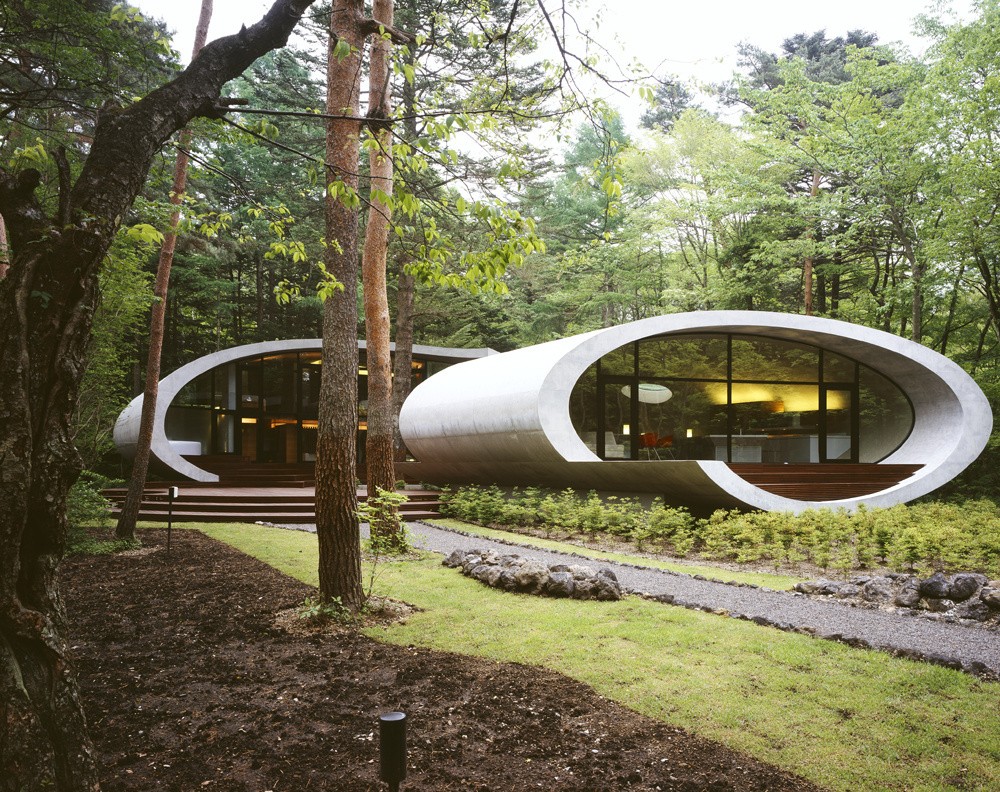 Courtesy of Artechnic