We usually have a gallery of the nitty gritty, purely practical uses for concrete that pops into our mind at the mention of the word. It's a staple building material used in almost every large structure we see. But this heavy duty workhorse is taking on some new roles. Concrete, the durable mixture of sand, gravel, and portland cement, has made its way out of the parking garages and fence posts holes straight into high-style homes. Here are a few ways to get in on the trend.
Cleaning Up Its Dirty Reputation: Concrete in the Bathroom
Bathroom style has changed a lot in recent years. Minimalism is key and clean lines are what's in. Enter concrete.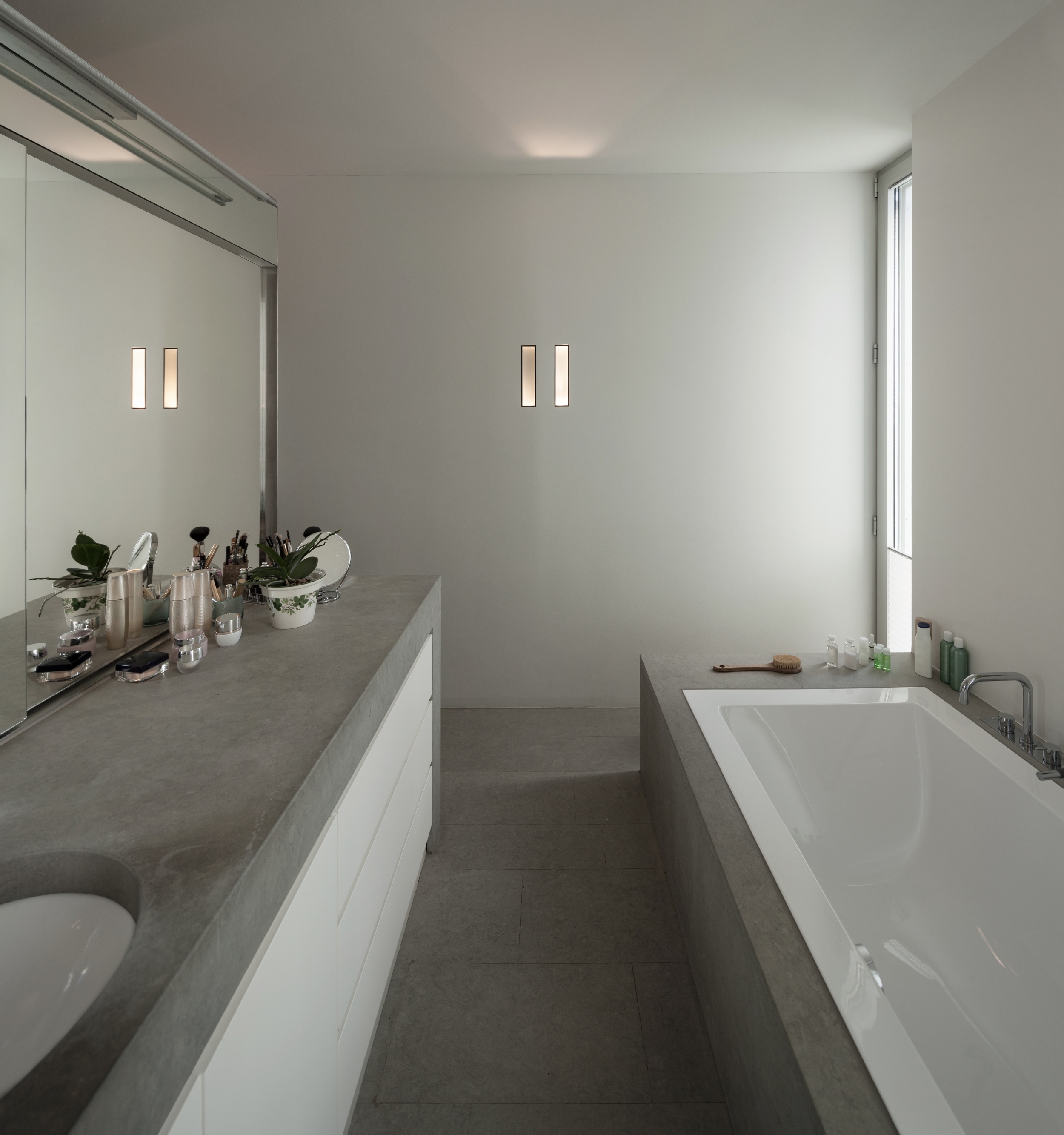 Photo by alexandre zveiger on Shutterstock
Concrete showers and sinks really deliver when modern, striking design is the goal. The neutral gray color works in almost any setting but is especially fitting in modern and industrial styles.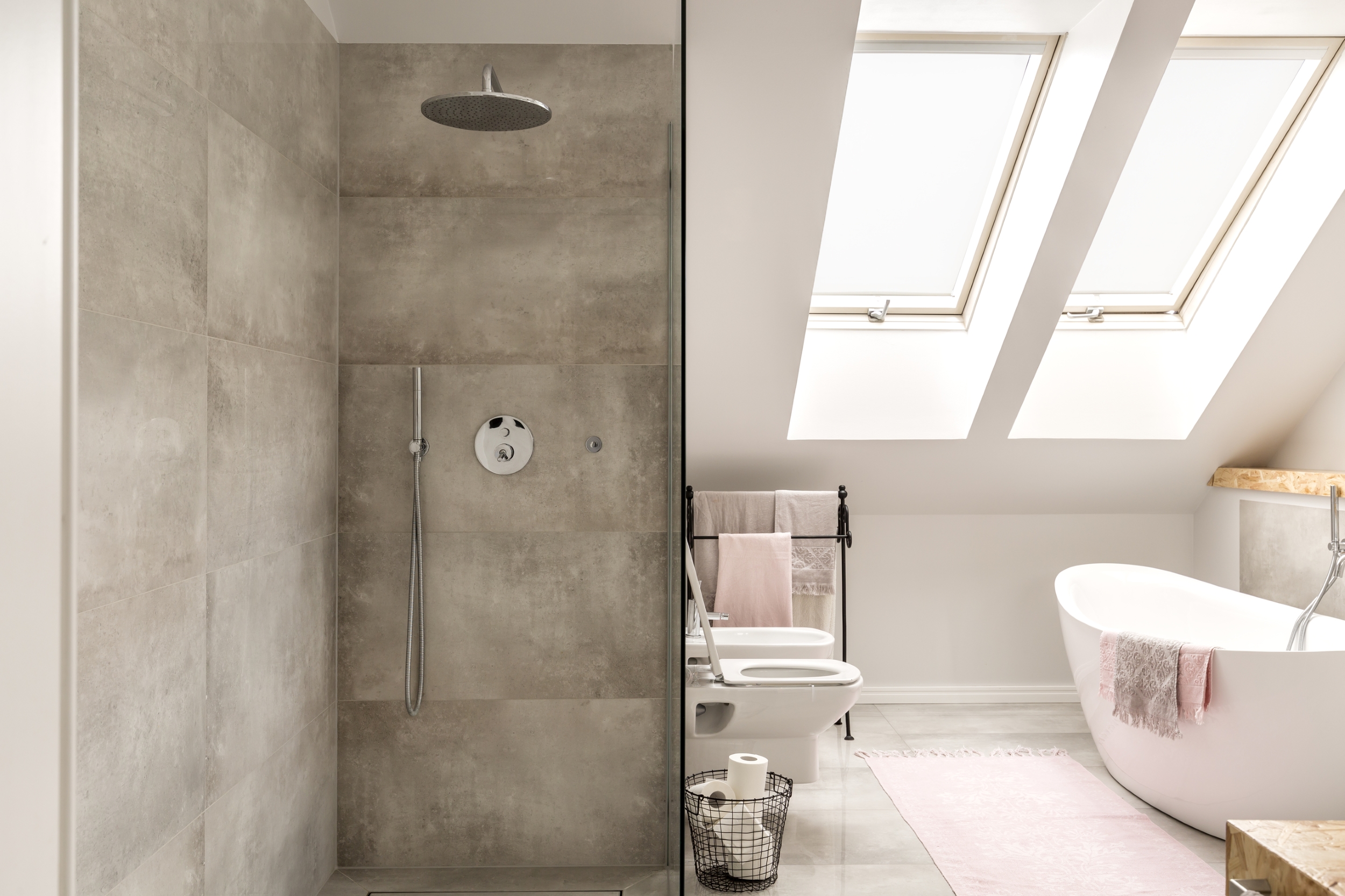 Photo by Photographee.eu on Shutterstock
Concrete has an irregular and interesting surface texture that adds visual appeal without being overwhelming or distracting. It provides perfect contrast in a bathroom setting to other textures like fluffy towels and smooth ceramics. 
Photo by Jayjaynaenae on Depositphotos
On the Surface: Concrete Countertops
In a kitchen or bathroom, countertops are usually a pretty important decision. There are many types to choose from, but if you're looking for something a little more solid and a lot more unconventional, consider concrete.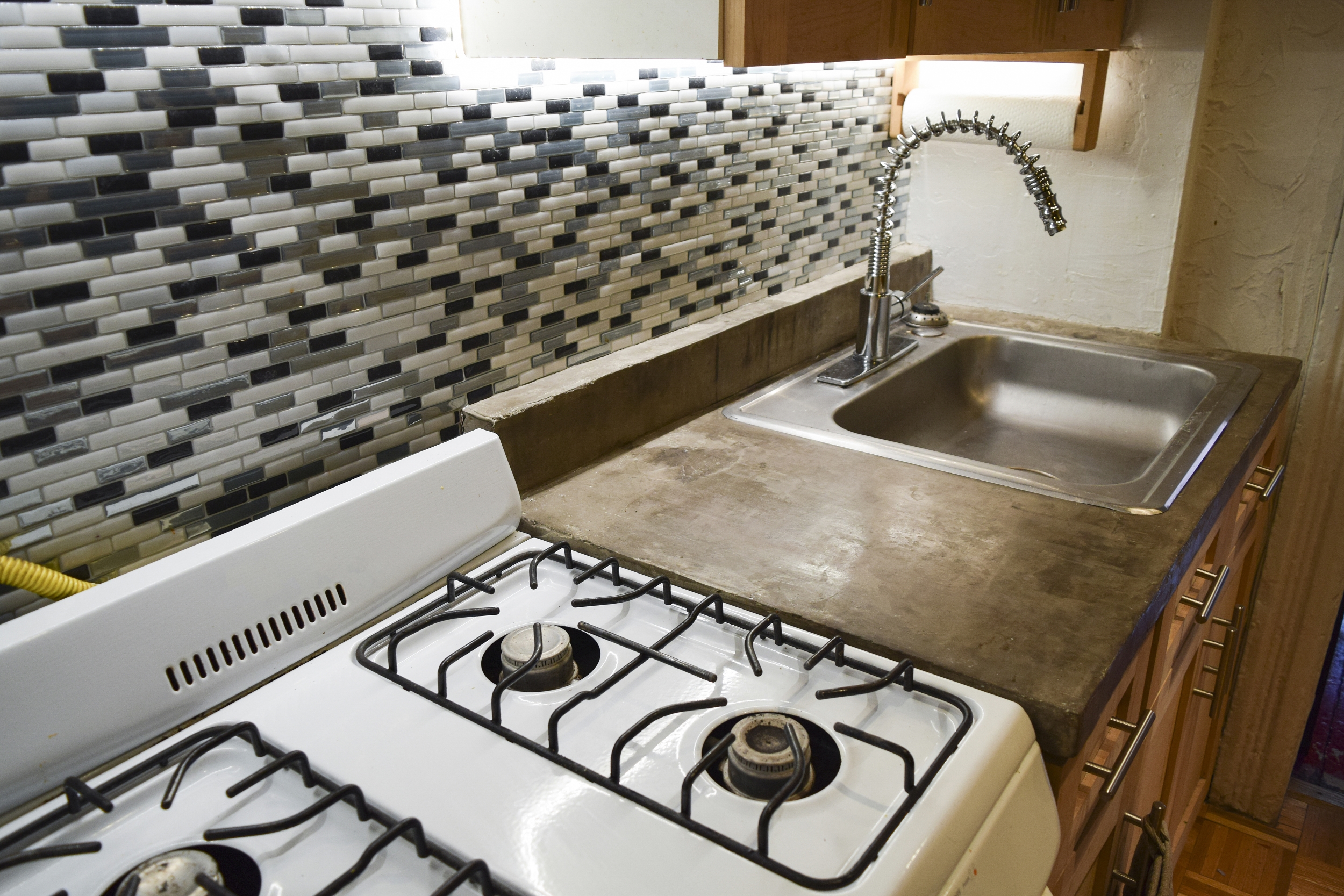 Photo by Cabeca de Marmore on Shutterstock
As a countertop, concrete has it all. It's incredibly tough, taking hits, drops, and cuts without a flinch. Its texture and appearance have an attractive, rugged look that cannot be achieved with other top varieties. 
Concrete gives other stone countertop options a run for their money with its heavy, cool presentation and quality performance. There is room for creativity also, as concrete can be poured and formed in a huge variety of shapes and thicknesses.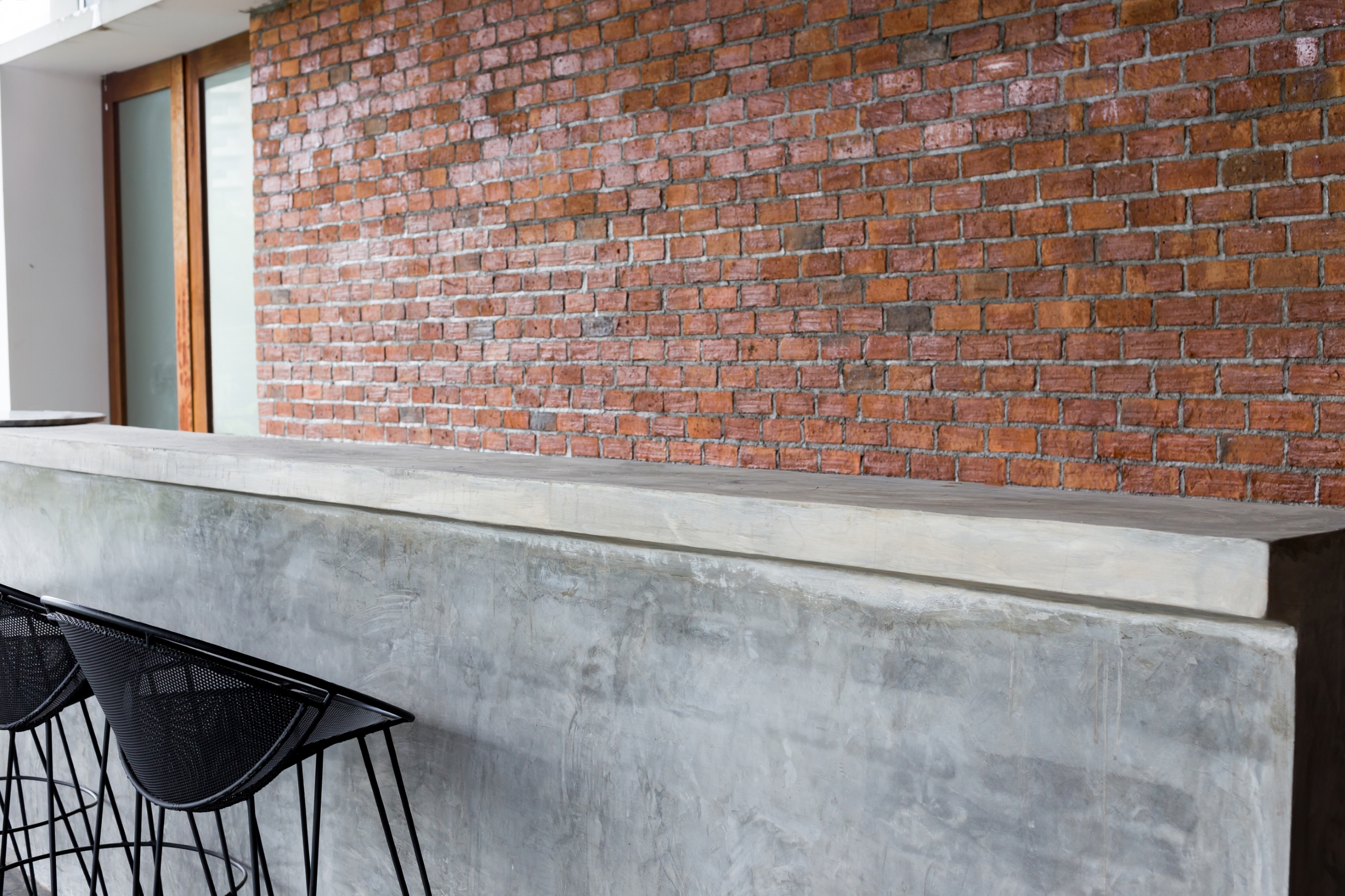 Photo by Suti Stock Photo onShutterstock
Underfoot and All Around: Concrete Floors and Walls
When it comes to covering large surfaces, the edgy look and neutral color of concrete is hard to beat. Concrete floors and walls are quickly gaining popularity. It's a low-maintenance, high-style look that provides the perfect stage for your home's design.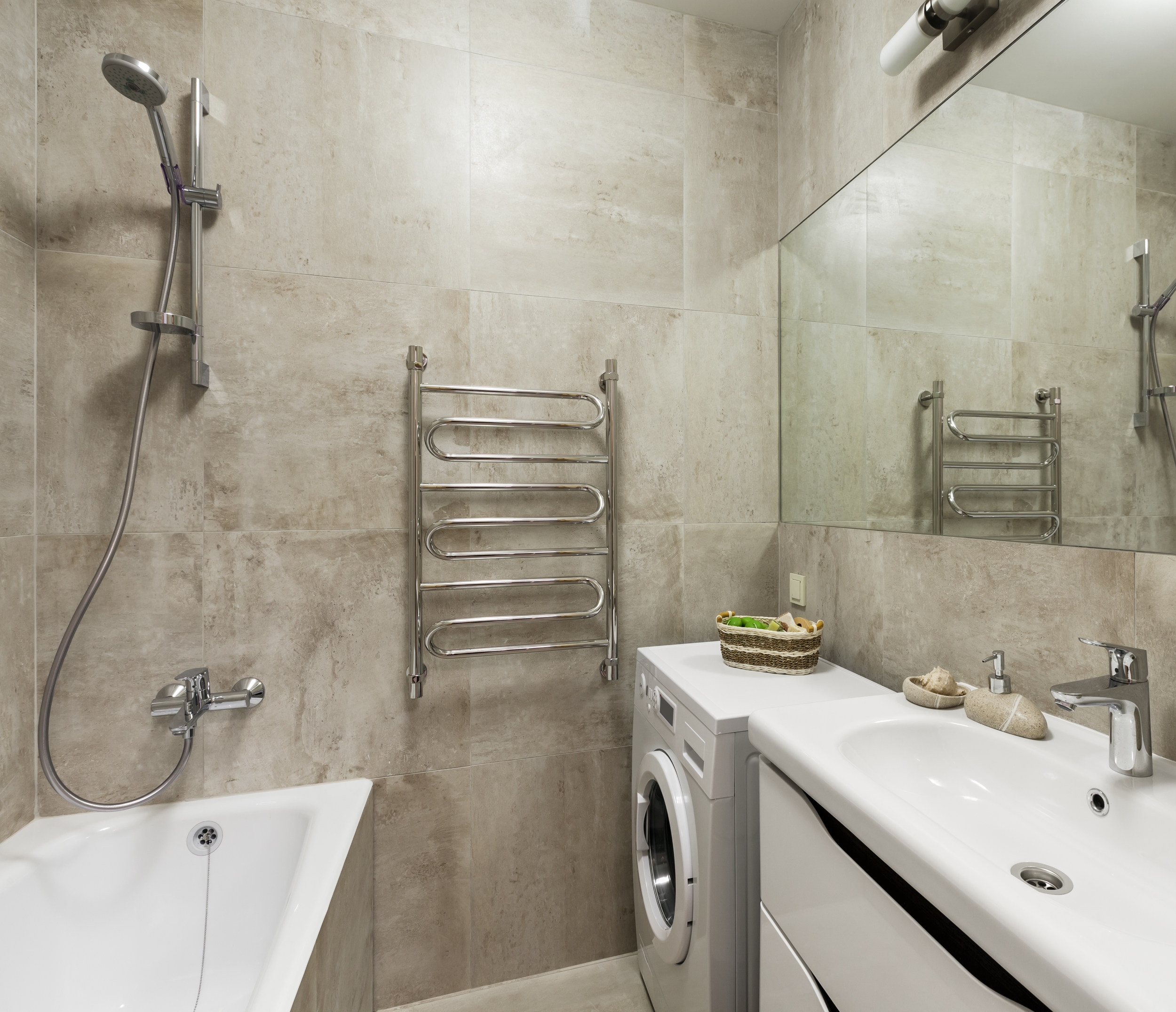 Photo by LuckyPhoto on Shutterstock
Tiles, carpet, wood, and other flooring types are common, but don't forget the treasure that lies beneath. Concrete floors look great when left gray with a protective finish, but they can also be stained or painted. Versatile, easy-to-clean, and stylish, concrete floors are no longer reserved for warehouses or factories.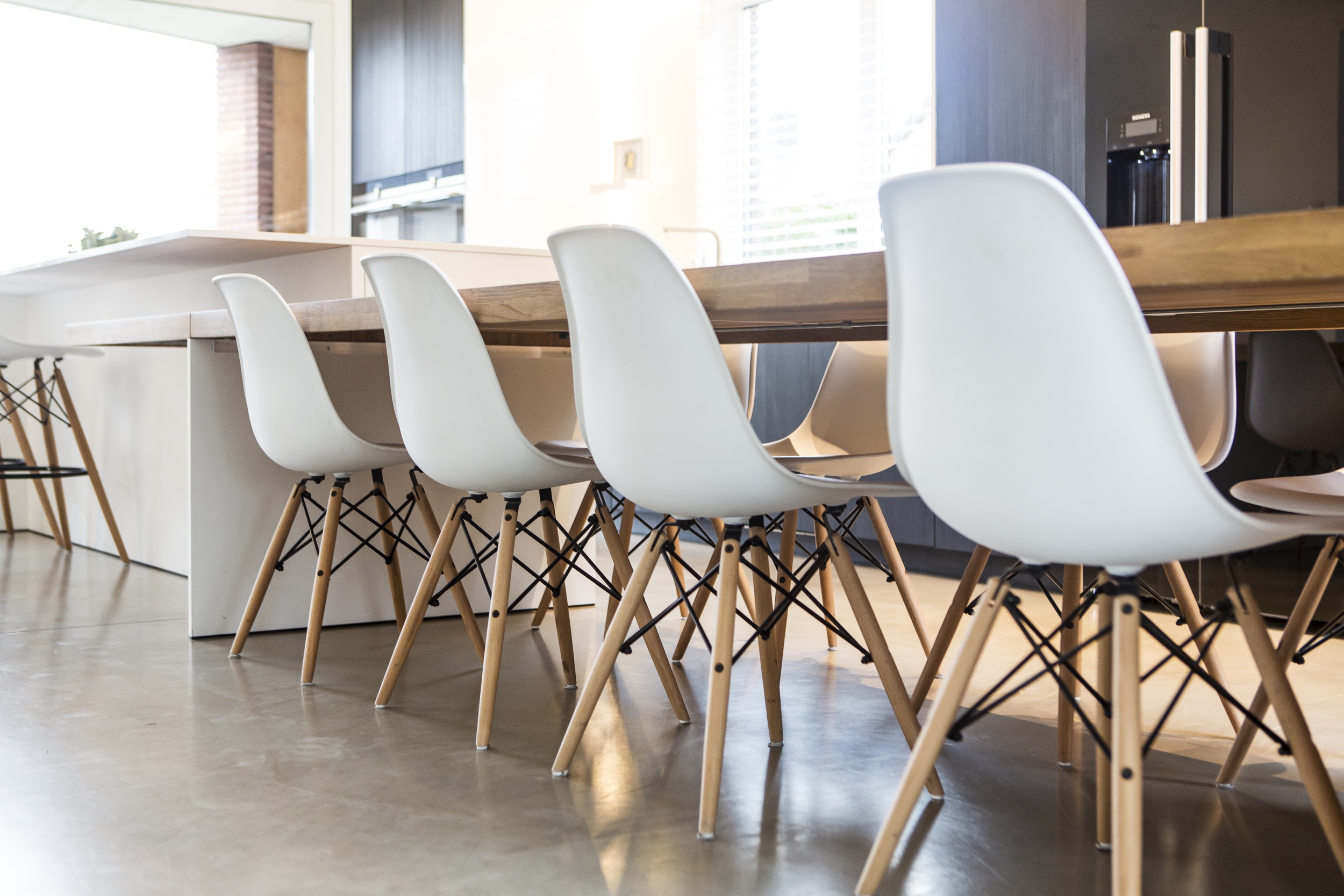 Photo by Kristof Gregoire on Shutterstock
Concrete on walls accomplishes low-key and high-impact at the same time. It's cool, stony color is a perfect backdrop for almost anything. You don't have to move into a parking garage to get the look. Concrete walls can be accomplished with a surface application of enhanced concrete mixture to an existing wall. For a tiled look, lightweight concrete panels can be easily installed.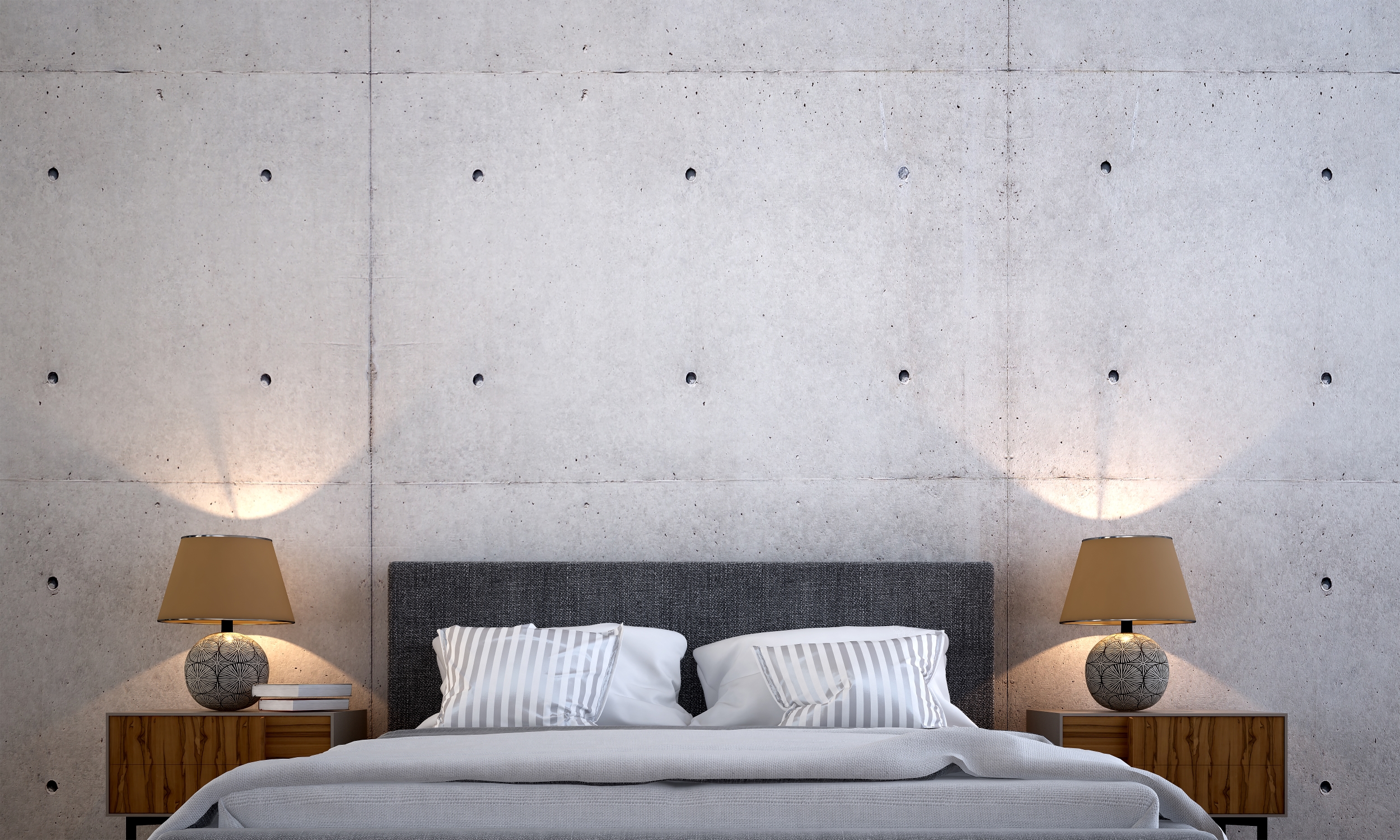 Photo by Teeraphan Pensupha on Shutterstock
From Diamond in the Rough to Dashing Detail: Concrete Decor and Lighting
Concrete's interior debut doesn't stop with the large installations. With its unexpected versatility, concrete makes a surprising finishing touch.
Concrete containers are stout, pretty complements to any room. Whether they're holding edible delights, pampering essentials, or lovely plants, their long-lasting quality and weighty style will leave an impression.
Concrete bowls in the kitchen give a substantial, earthy look. Individually or stacked and staggered, they have that unique, hefty look that only concrete can offer.
Candle holders and spa bowls elevate a bathroom from practical-only to luxury status. Solid, simple concrete versions give these bathroom elements a contemporary feel.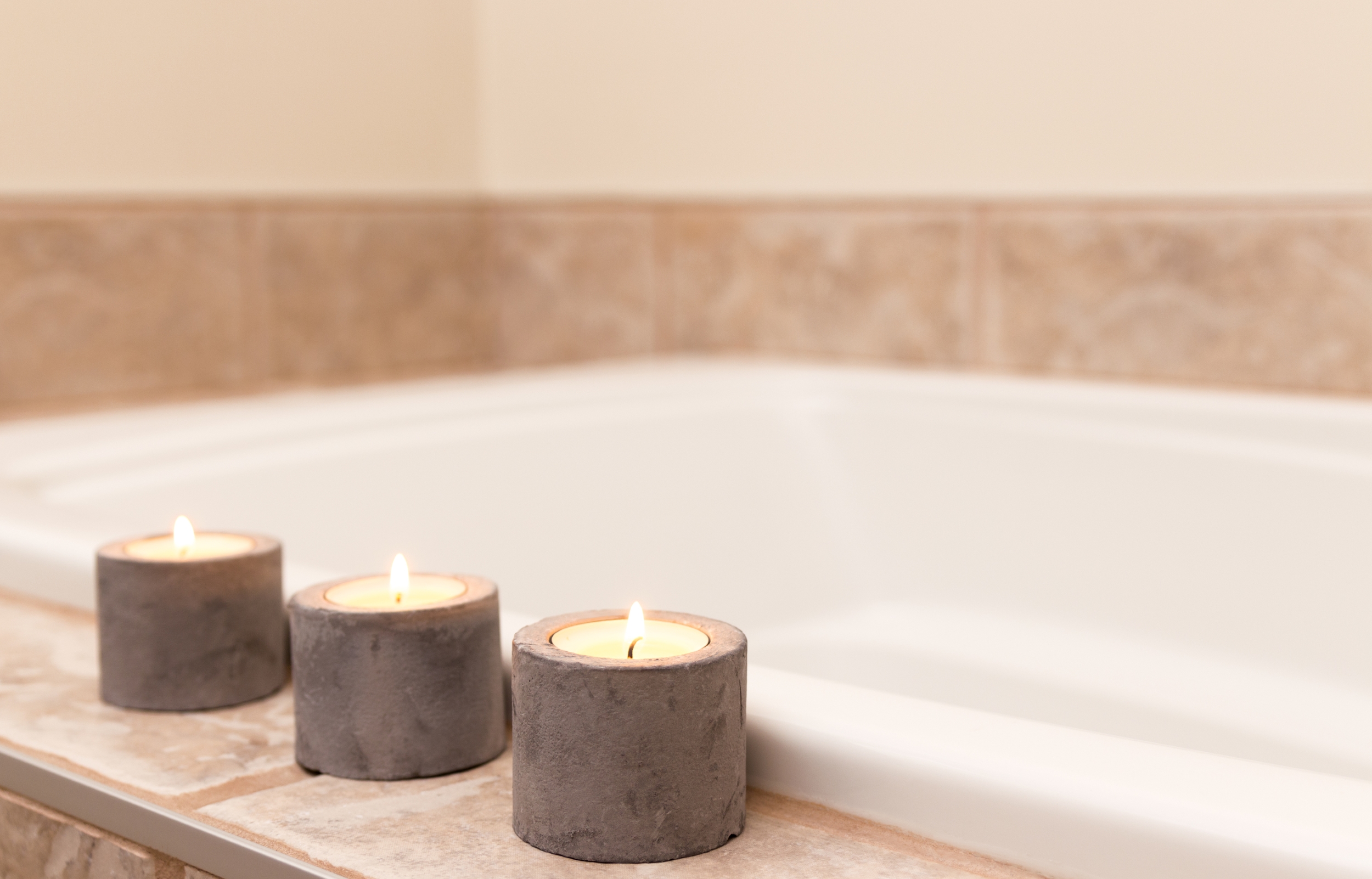 Photo by Studio Light and Shade on Shutterstock
The vibrant green of indoor plants pairs well with the muted gray of concrete. Concrete containers of all shapes and sizes can be purchased or made to accommodate a variety of lovely plants.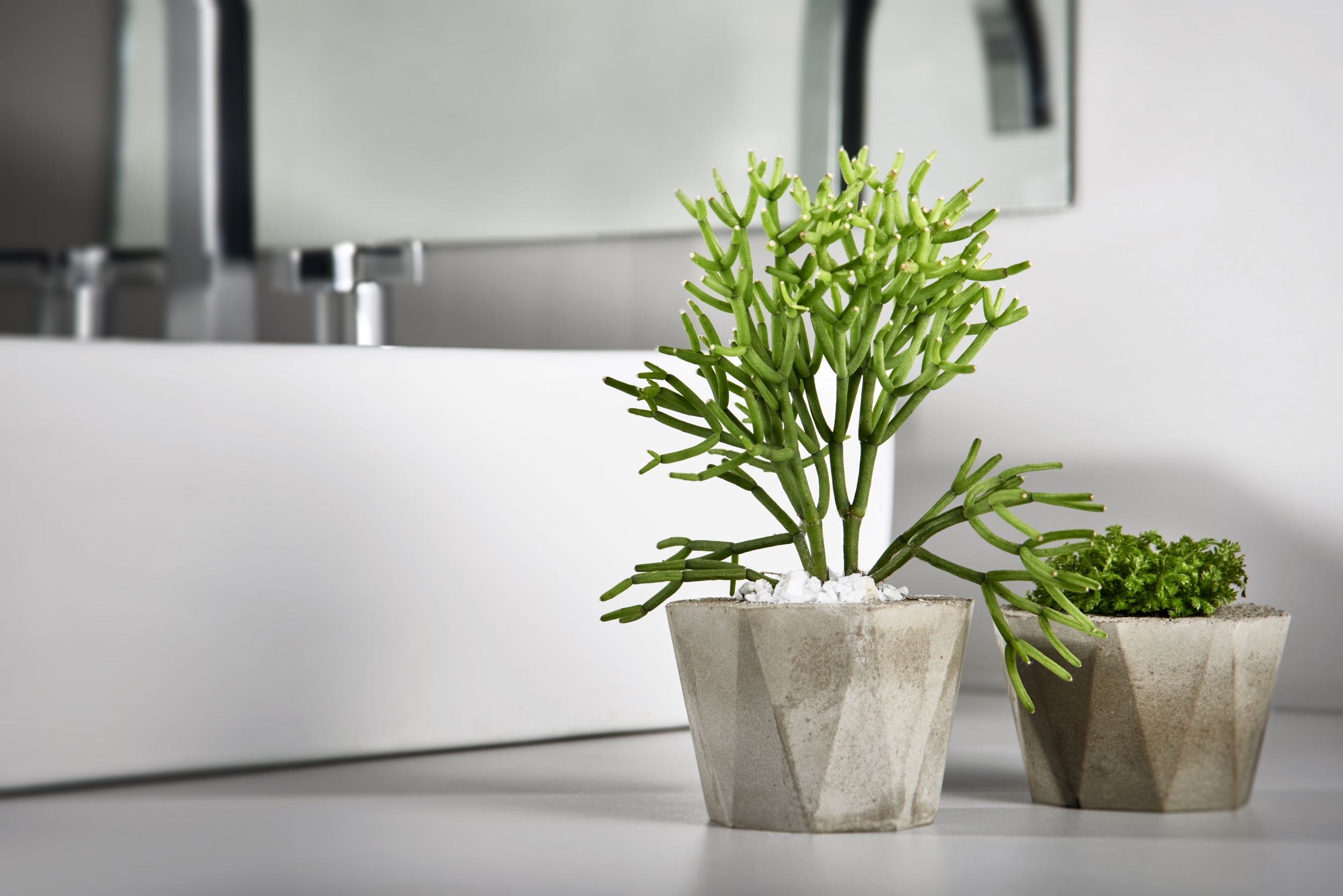 Photo by dioimagens onShutterstock
Even light fixtures can be made of concrete. Sometimes it's the uncommon aspect of a particular design that makes it work so well, and this is certainly the case with concrete lighting. Because it can be poured to fit any mold, the possibilities are endless.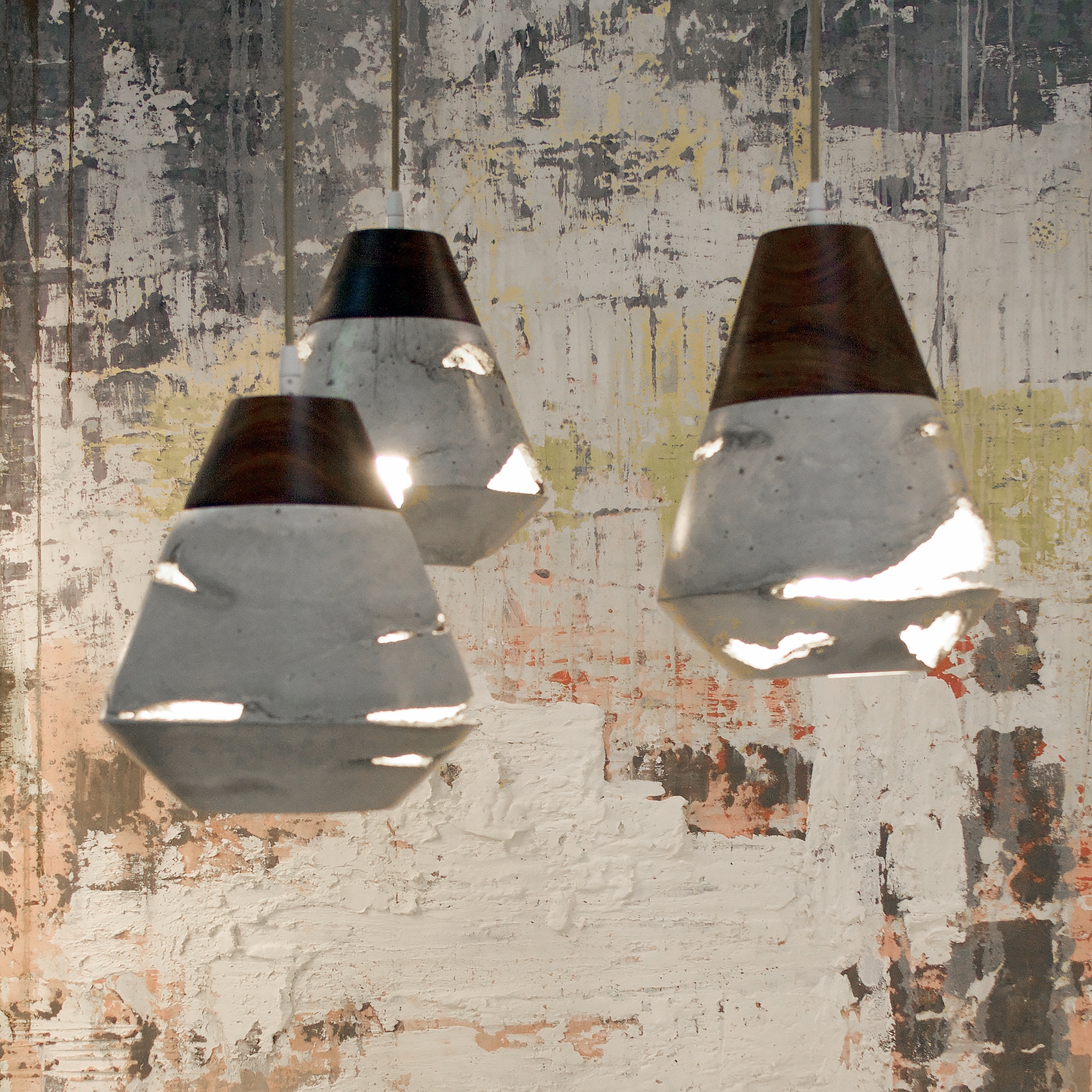 Photo by Meagan Marchant on Shutterstock
With its countless possibilities and proven durability, concrete has earned its place as a valuable modern design element.