Wood lattice is simple, affordable, looks great, and can be used for many purposes in your yard. It's an uncomplicated structure that utilizes strips of wood crisscrossed and fastened together to create a grid of diamond or square-shaped openings. It can be found at most home improvement stores. A basic 4-by-8-foot pressure-treated lattice sheet starts at a little over $20. It's time-saving and works on its own or as an enhancement to other structures.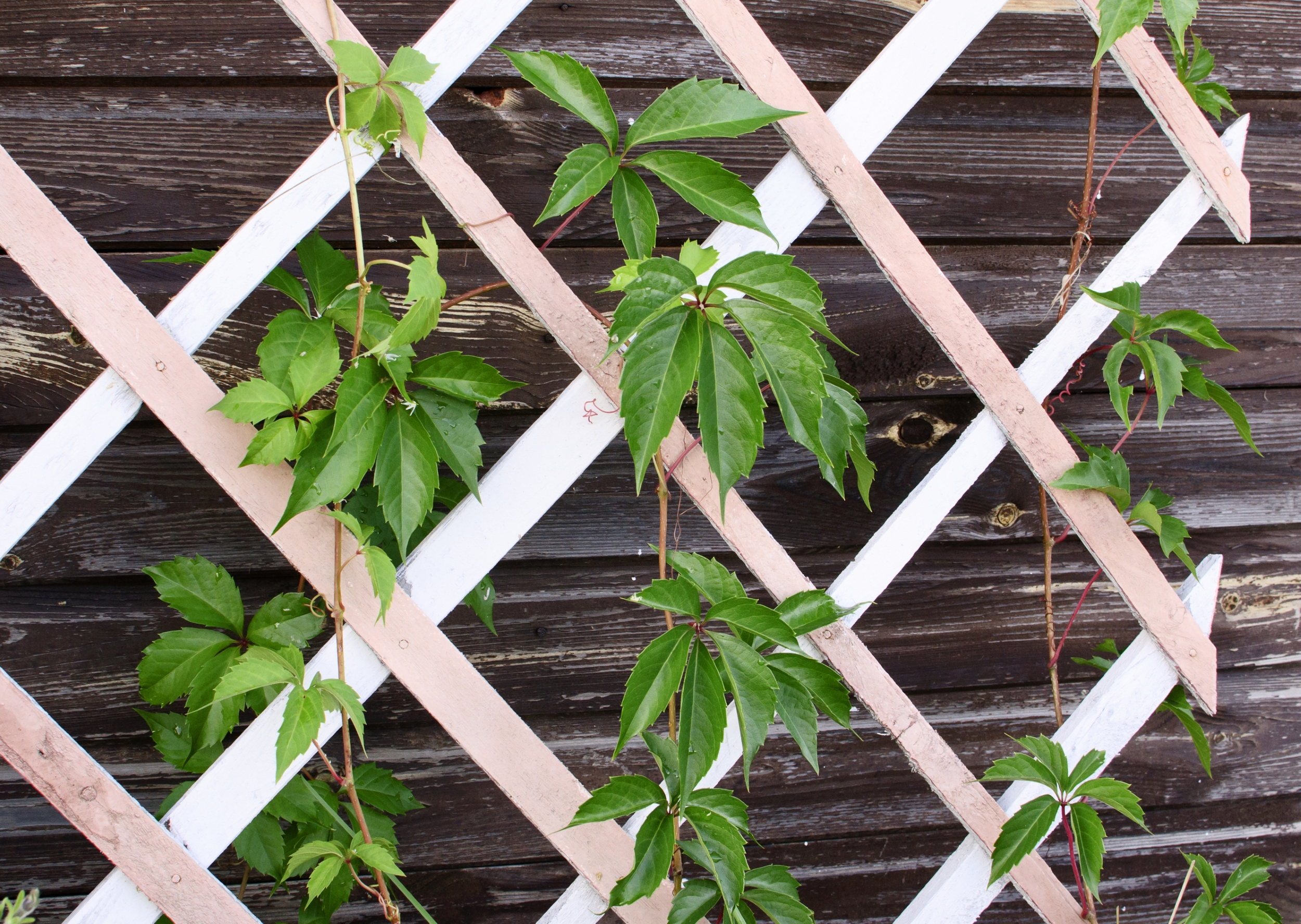 Photo by luckat on Shutterstock
Support Your Plants with a Lattice Trellis
Lattice always makes a wonderful trellis. Plants grow up the wooden grid eagerly, winding and weaving their way in and out to create a breathtaking display.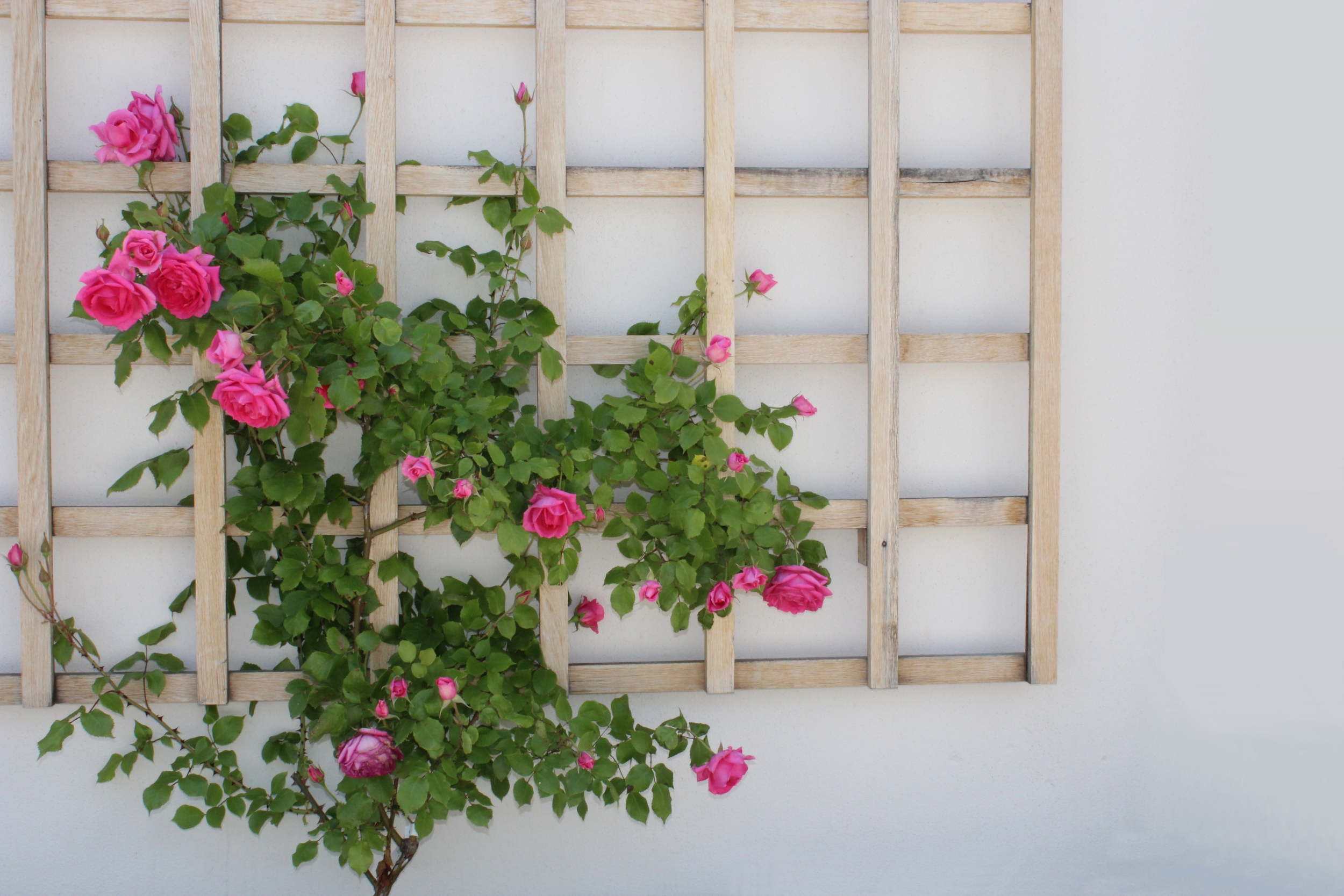 Photo by Anna_Sol on Shutterstock
Roses, honeysuckle, and ivy make a stunning presentation with little effort when you train them onto wood lattice. Even garden vegetables like beans and cucumbers look great as they spread and fill a wood lattice trellis. The lattice can be fixed to an exterior wall, or freestanding when given a support frame.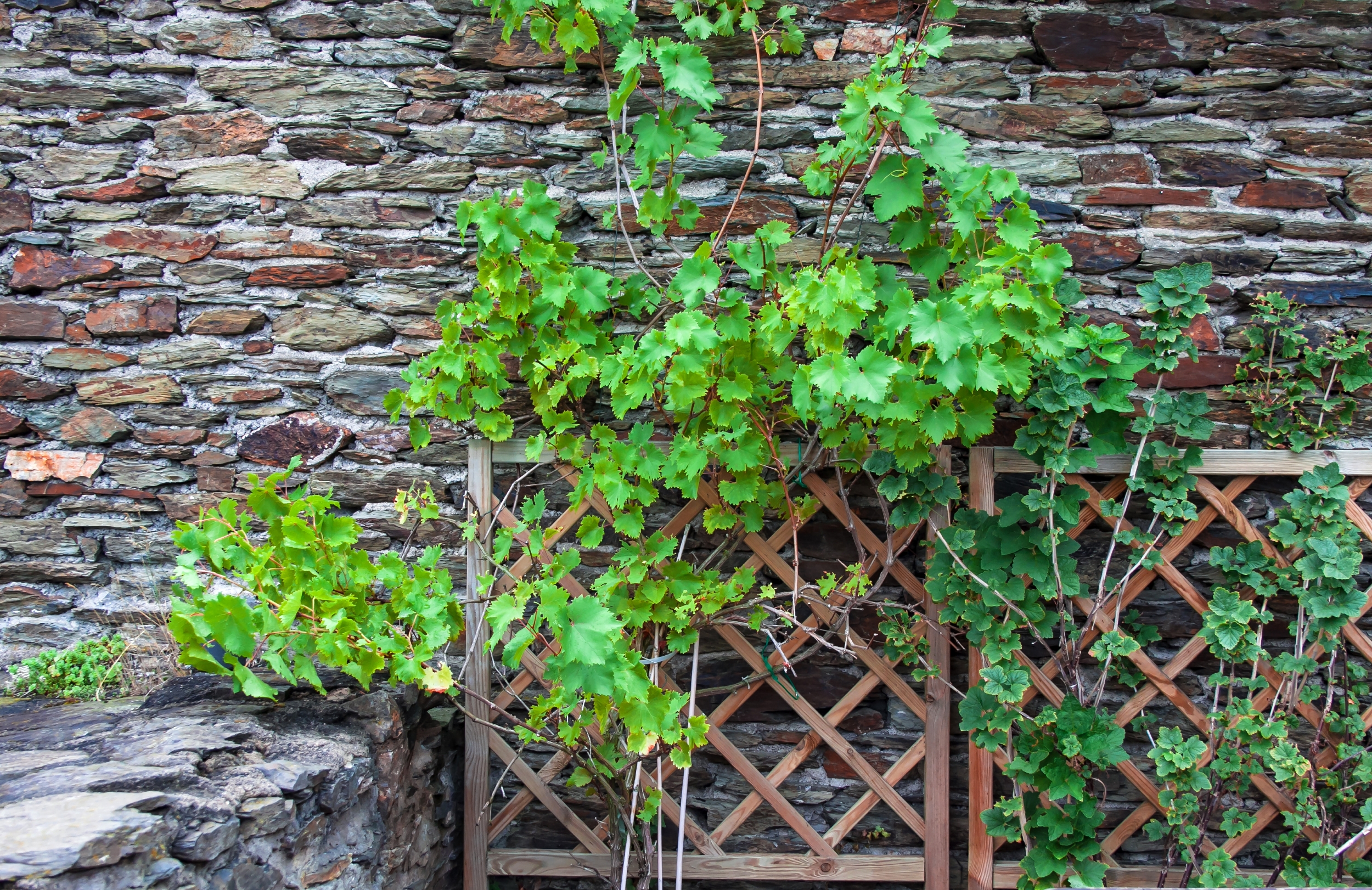 Photo by Elena Fox on Shutterstock
If you prefer the rough look of weathered wood, you can just let your plants grow up the trellis right away. If you would like to add some color with paint or protection with deck stain and sealer, apply these products before your plants begin their ascent.
A Fast and Functional Pergola Covering
Pergolas are fairly large yard structures consisting of columns or heavy posts that support a roofing grid made of rafters and beams. Most of the time they are attached to the side of another structure like a house. They're increasingly popular and make an ordinary space into an outdoor pleasure.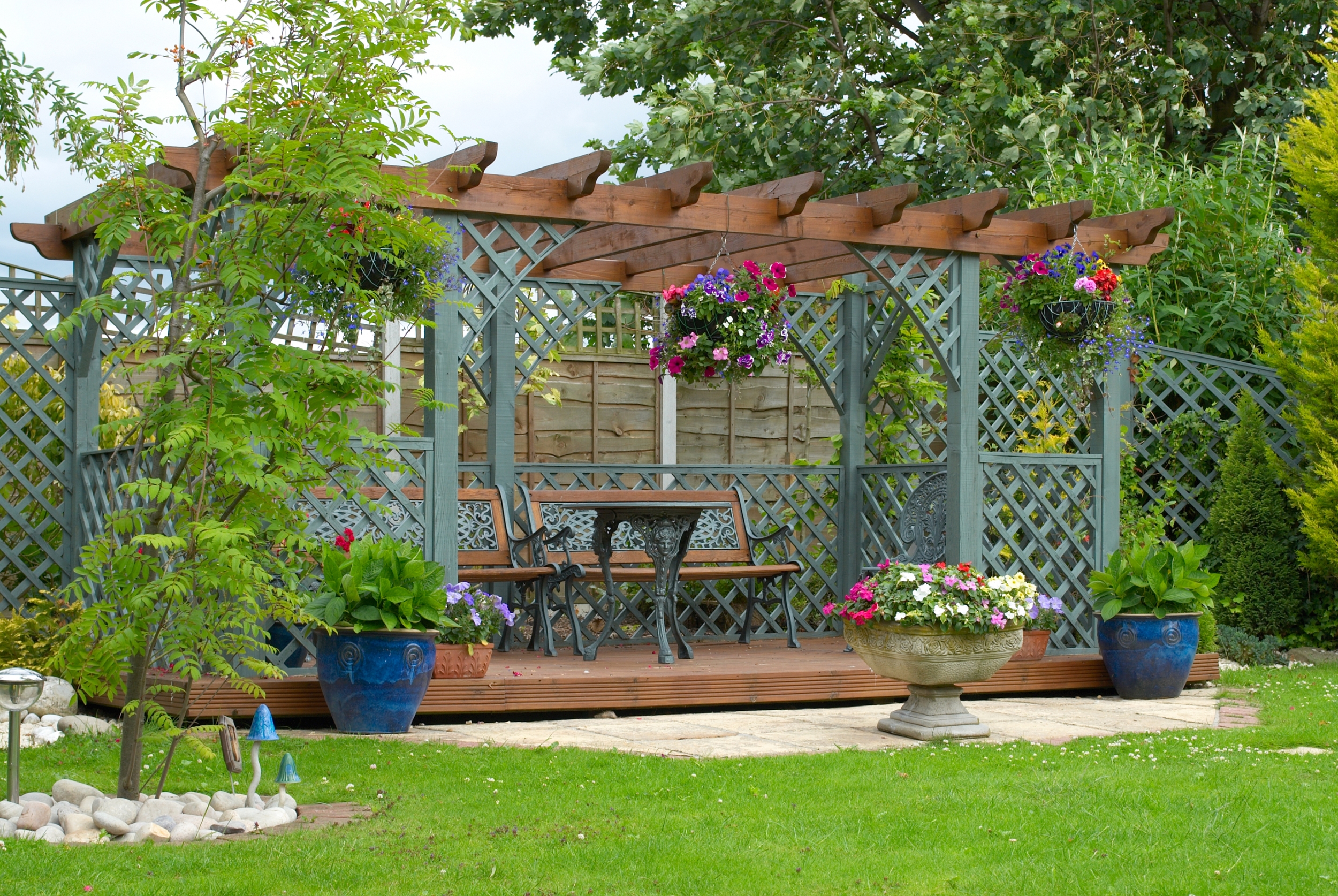 Photo by abimages on Shutterstock
Some pergolas are left with an open roof grid, but covering the grid provides shelter from the elements. Wood lattice beautifully complements a pergola, providing filtered sunlight. If plants are trained to grow up the pergola, the lattice provides a large expanse for their spread, further enhancing appearance and providing even more shade.
Since lattice is sold in ready-made sheets, you'll need to measure the roof grid area of your pergola to figure out how many sheets you'll need. Sheets are simply laid onto the top of the pergola and screwed down with decking screws.
You can also attach lattice to the sides of your pergola as a privacy screen. Longer distances between supporting columns or posts may require a support frame in between for lattice sheet stability.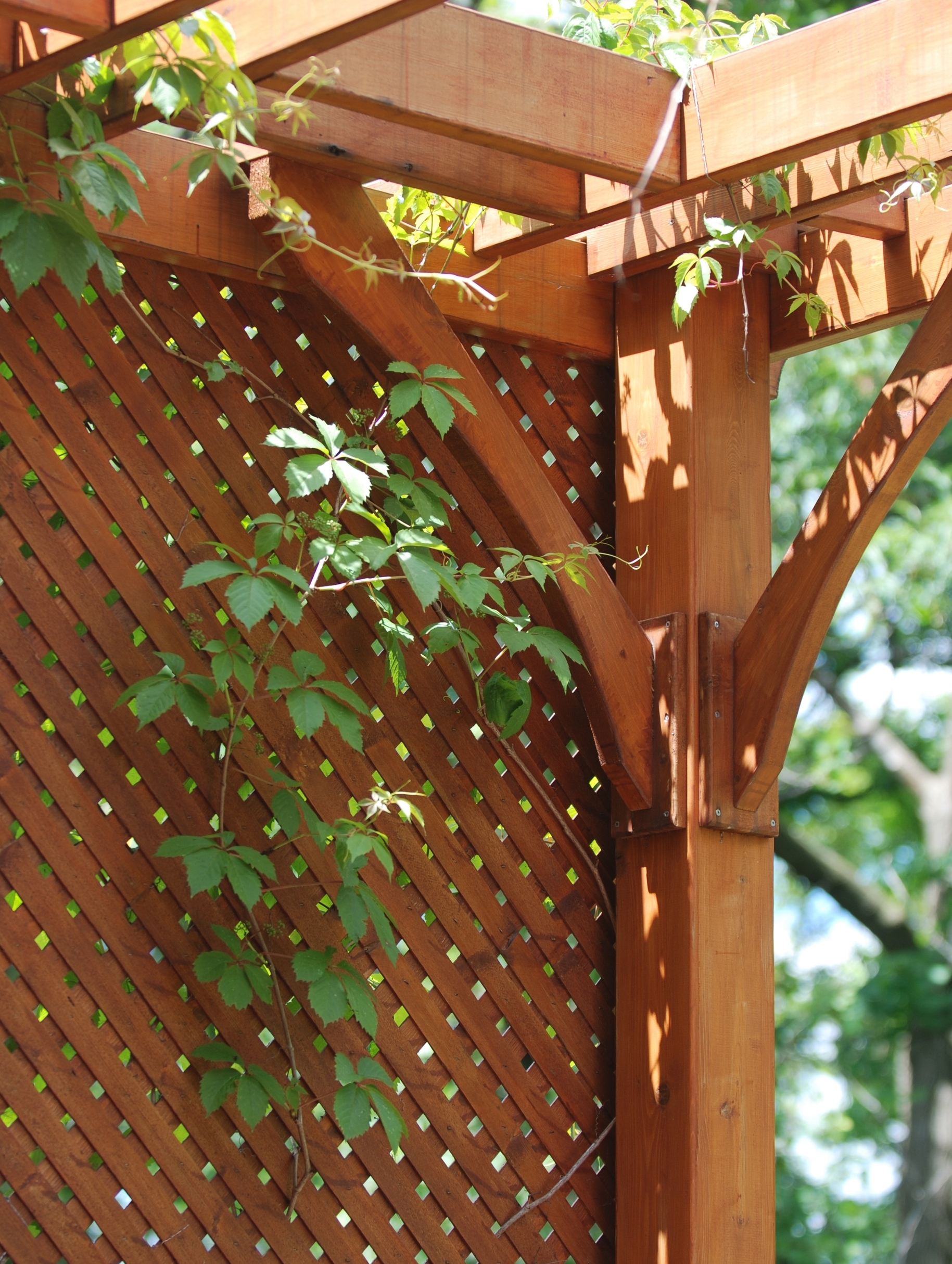 Photo by Magelanic Clouds on Alamy
Add Charm and Strength to an Arbor
An arbor is similar to a pergola with a few important distinctions. Arbors are small structures that serve as entrances to an outdoor area. They are also used to add beauty and whimsy to walkways and paths.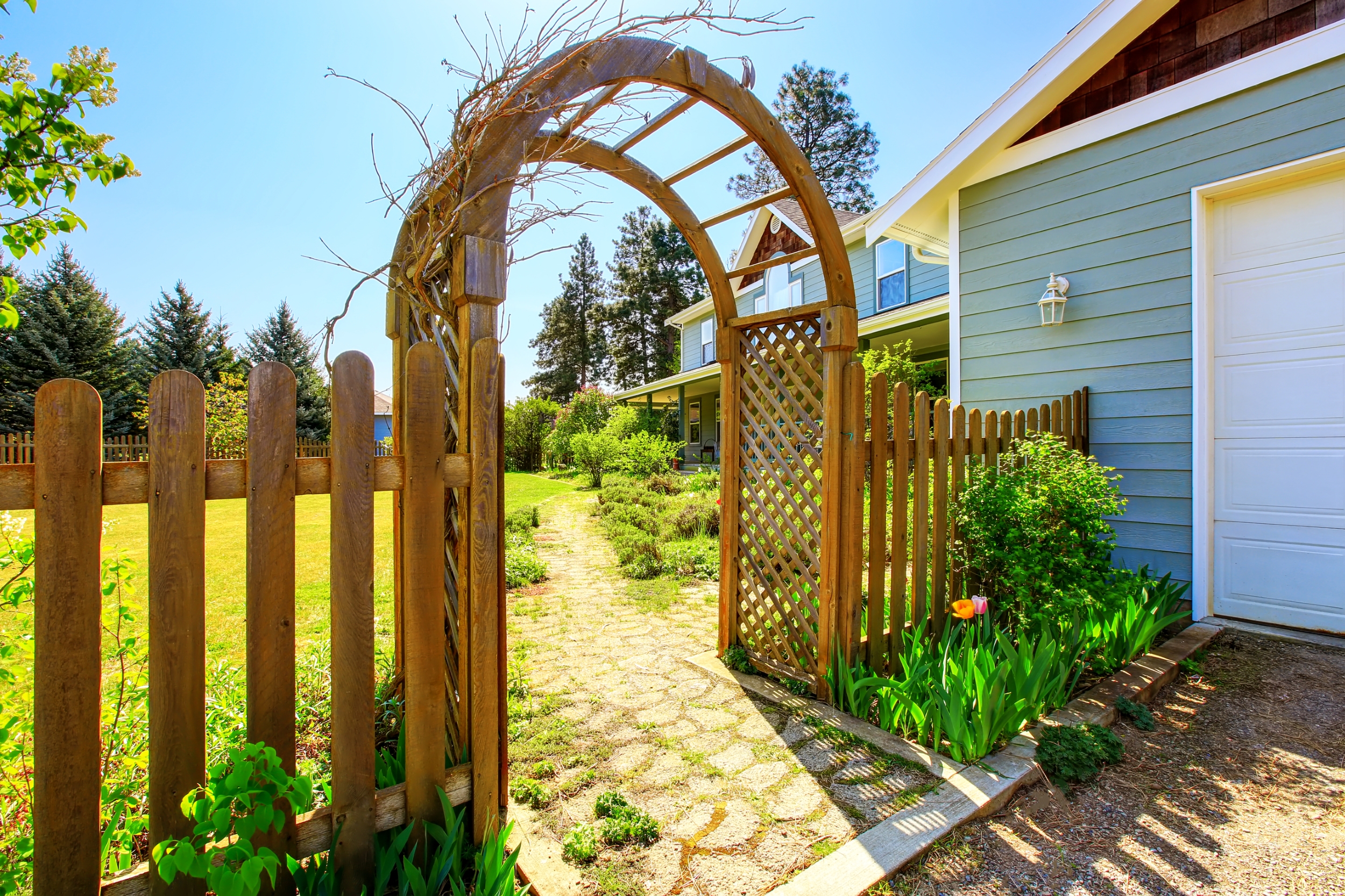 Photo by Artazum on Shutterstock
Wood lattice fixed to the sides of an arbor create a sweet, humble entryway with old-world charm. It's both pretty and functional. The lattice sheets don't allow for as much shifting and flexing of the arbor's posts. The posts become a frame for the lattice instead of standing in free space. The resulting reduced movement stabilizes the overall structure.
Arbors are frequently used as a garden entrance. Plants that have grown up and over an arbor are an enchanting welcome to any visitors. Just as wood lattice makes a wonderful trellis on its own, when added to the sides of an arbor, it can serve as a foundation for vines and other climbing plants. Few things are quite as picturesque as a lovely arbor covered in greenery and blooms.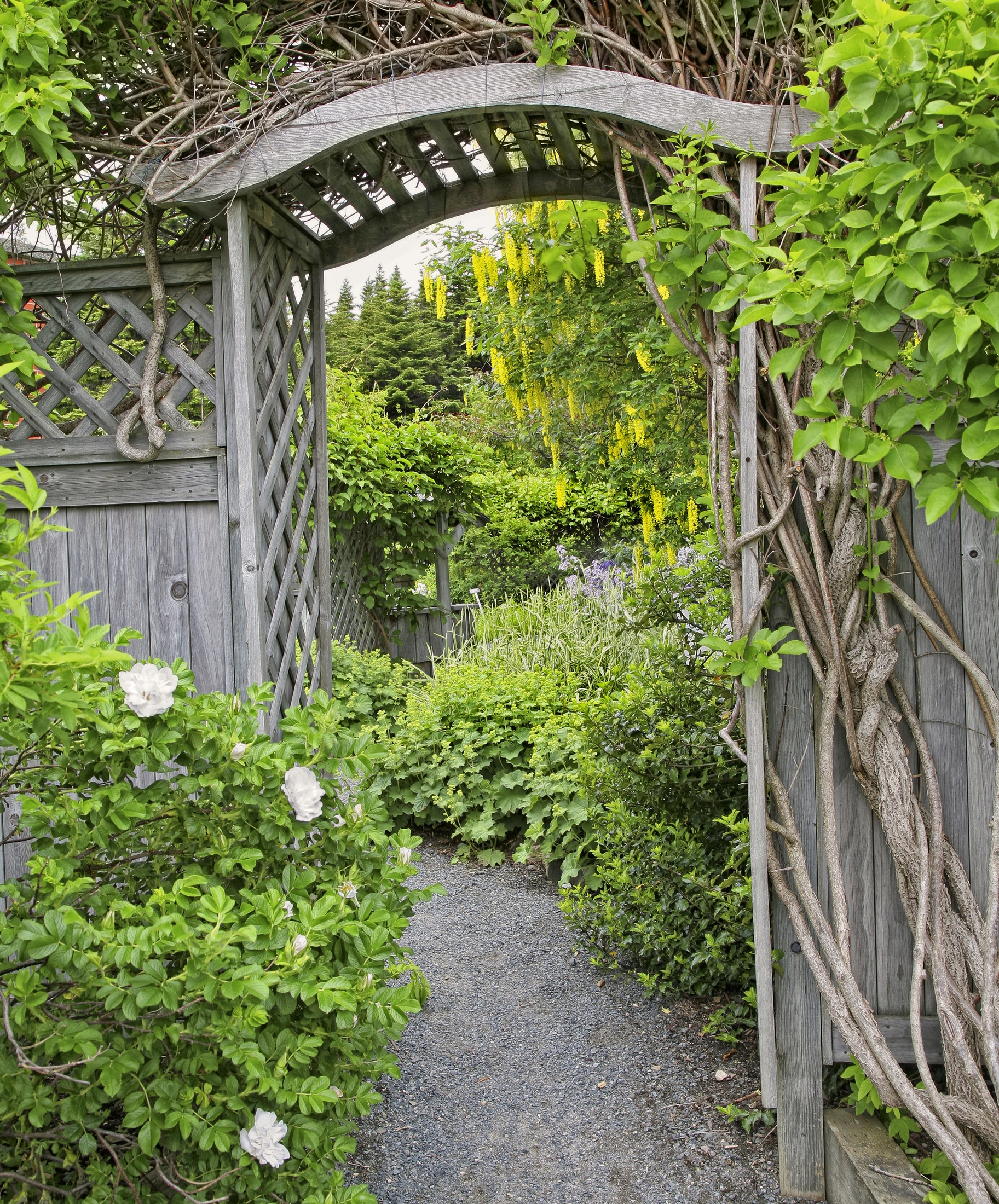 Photo by Onepony on Dreamstime
Create Division
It's often visually appealing to have partitions in your yard separating one area from another. A partition doesn't require any large structure, special fencing, or gate installation. All that's needed for effective separation are small, well-placed fence sections.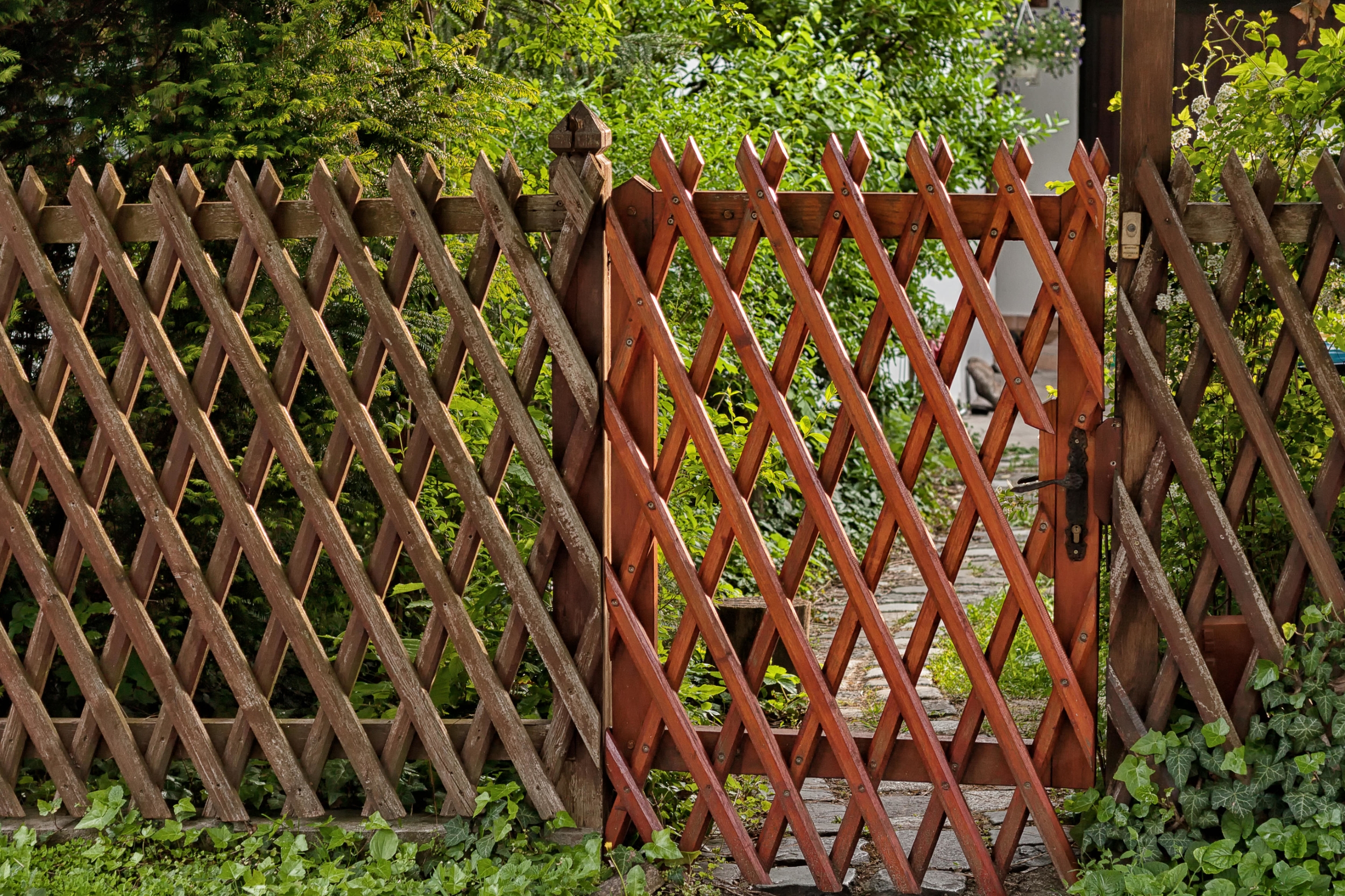 Photo by Gabor Havasi on Dreamstime
The appeal in using lattice is that it's quick and easy to use, cheap, and looks interesting. Short divider fences made of posts, rails, and a sheet of lattice do the trick quite well and at very little cost. Even a novice can complete such a project with very satisfying results.
All that's required for a divider fence are two posts, two rails, fence screws, and a sheet of lattice. The posts can be made from 4x4 6-foot long posts purchased at the store or even from repurposed materials like old, round fence posts. Rails can be made from spare fence pickets, 2x4s, or 2x2s. Lattice is cut to size and fastened to the rails.
For an easy divider fence project, post holes should be dug 2-3 feet deep, and only a couple of inches wider than your chosen post. Place a large rock or concrete chunk at the bottom of the hole to keep your post from sitting directly in damp soil. Insert your post, fill the hole with a mixture of gravel and dirt, and tamp the mixture down. Fasten your rails, one higher and one lower, to the posts with fence screws. The lattice step is the easiest. Cut the lattice to the proper size and attach it to your rails to finish your uncomplicated, practical divider fence.
Wood lattice is available almost anywhere and is DIY-friendly. It's a handy building material for supportive and decorative purposes in yards and gardens. Whether you want to trellis that special climbing rose, shade your porch, fortify your walkway arbor, or split up your yard a bit, lattice is a great choice.