We would all like to be world-travelers, but unfortunately, it can be costly to trek across the globe. Luckily, there's a cheaper alternative. Try decorating your home like you've been to the ends of the earth. Inspire your wanderlust with these simple decorating tips and begin your decorating journey.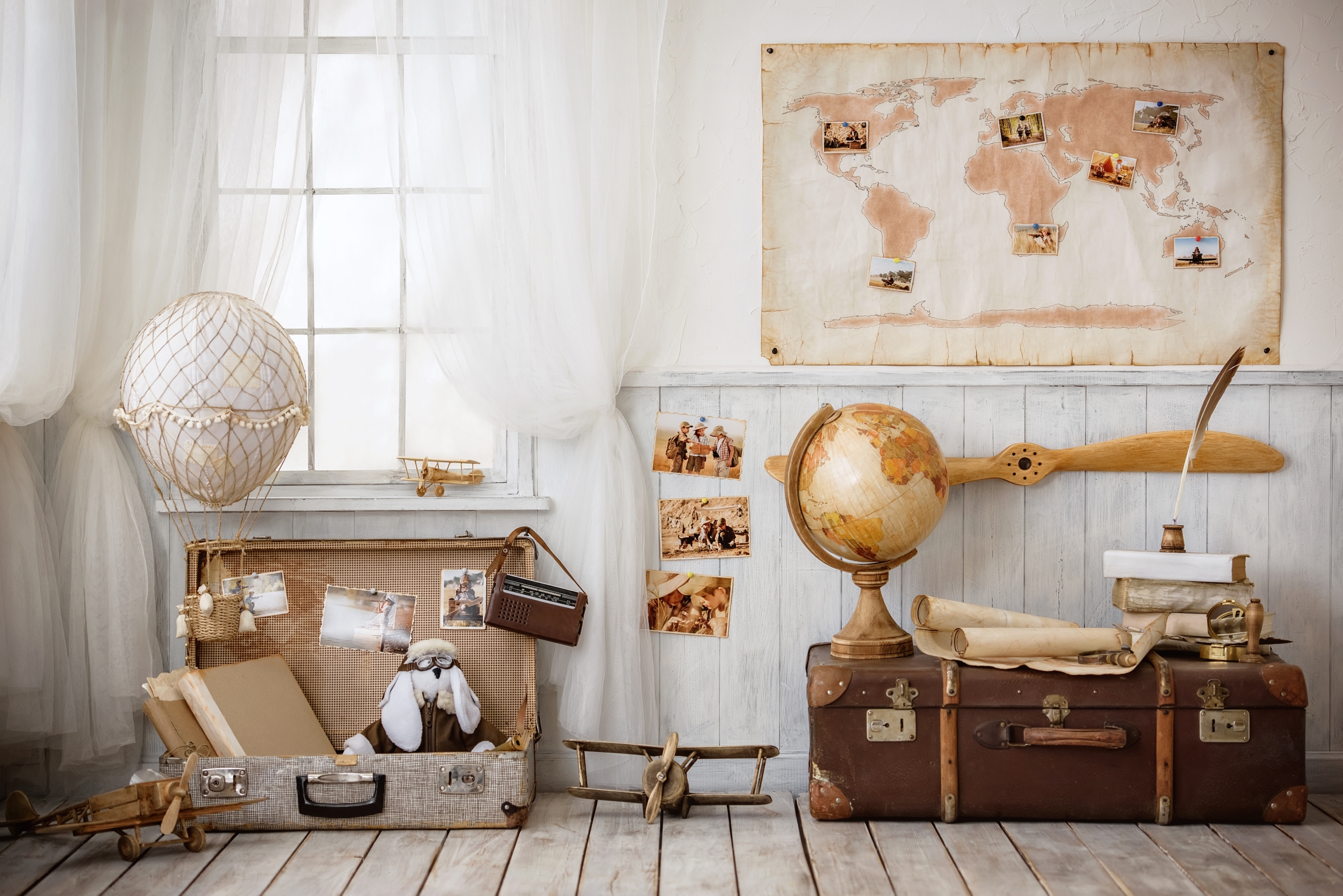 Photo by shutterstock
Map it Out
Just because you haven't been all over the world doesn't mean you can't show off the world all over your house. Maps aren't just handy learning tools. They also double as interior-design tools!
Grab a map out of an old atlas or AAA triptych (children of baby boomers are very familiar with these magical info packets) and frame it. If you want to make the map unique to you, do some embellishing before you place it in the frame.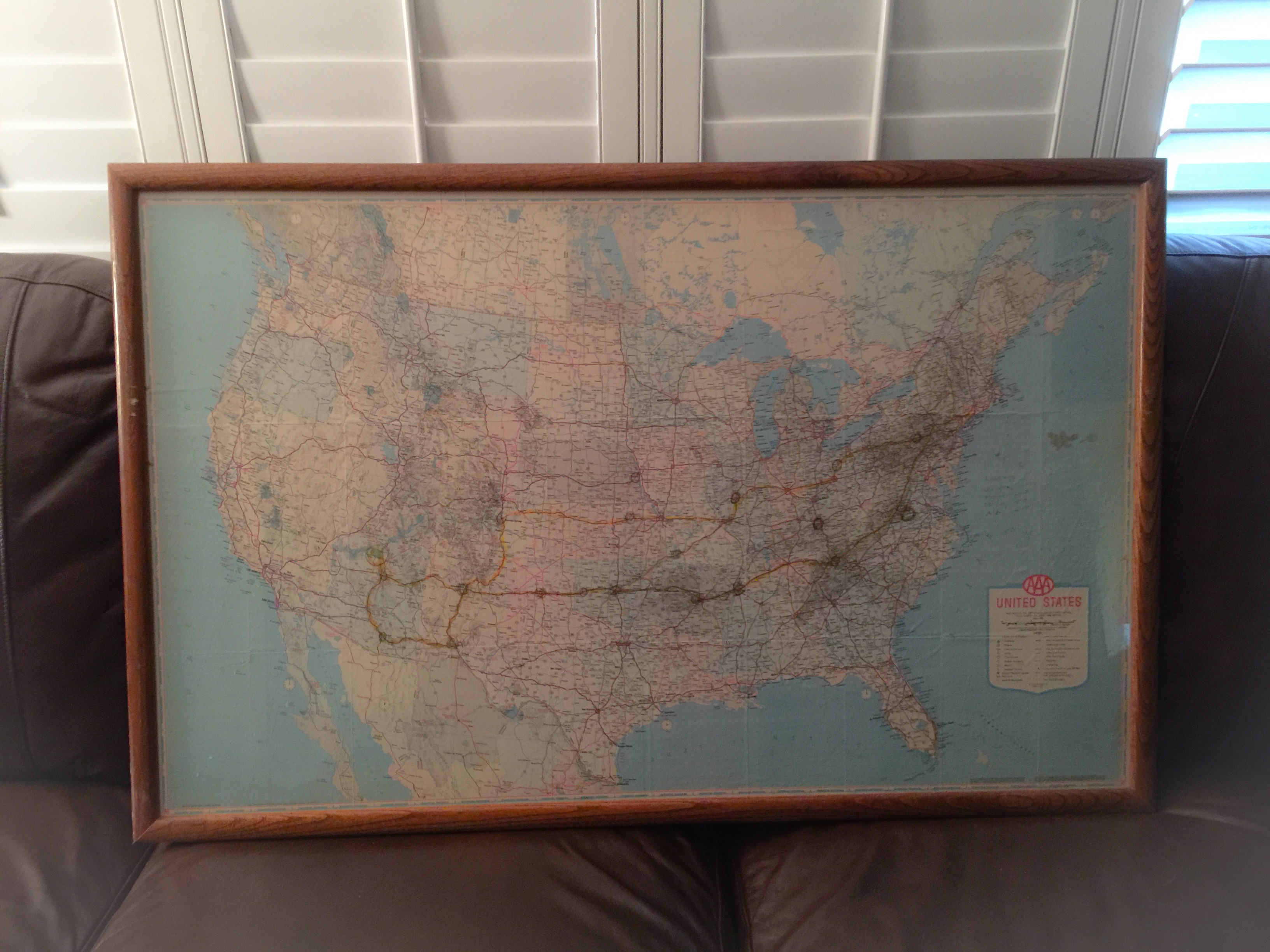 Photo by Kathleen Wolak
Stamps and stencils look great when placed over a map's delicate lines and small print. A wedding planner friend told me that a popular gift for married couples who originate from different states is a framed map with a line connecting the two states to the state the couple resides in, topped with a heart!
Find a way to embellish the map that speaks to you. A great way to preserve your travels, if you have been around, is to frame tickets, boarding passes, or other documentation to show where you've been.
The Globe & Compass
Globes have become a popular mainstay in home décor, and are more versatile than ever. While they are a classy way to house a hidden bar, there are other options for these travel tools of old. They are welcome additions to bookshelves and can serve as bookends, or you can add a tiny version to your workspace as a paperweight.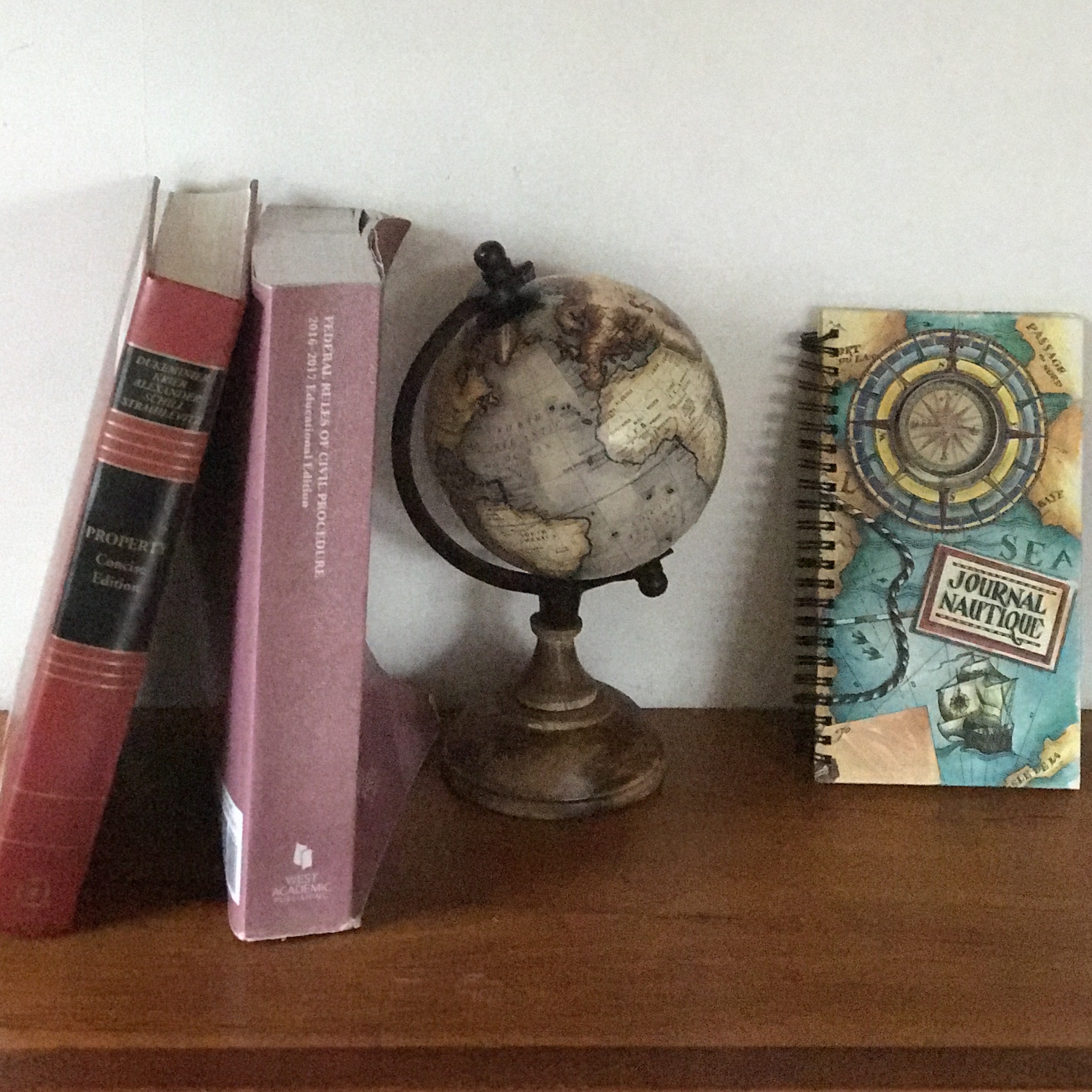 Photo by Kathleen Wolak
Other popular travel symbols like compasses can point your house in the right direction for travel décor. I like to lean these on shelves or hang them on the wall for a nautical, steampunk feel.
Stay Inspired
Keep images of the travels you want to take and make them part of your décor. Paintings and framed posters of the far-off lands you wish to visit will guide you when choosing colors and lighting for your home.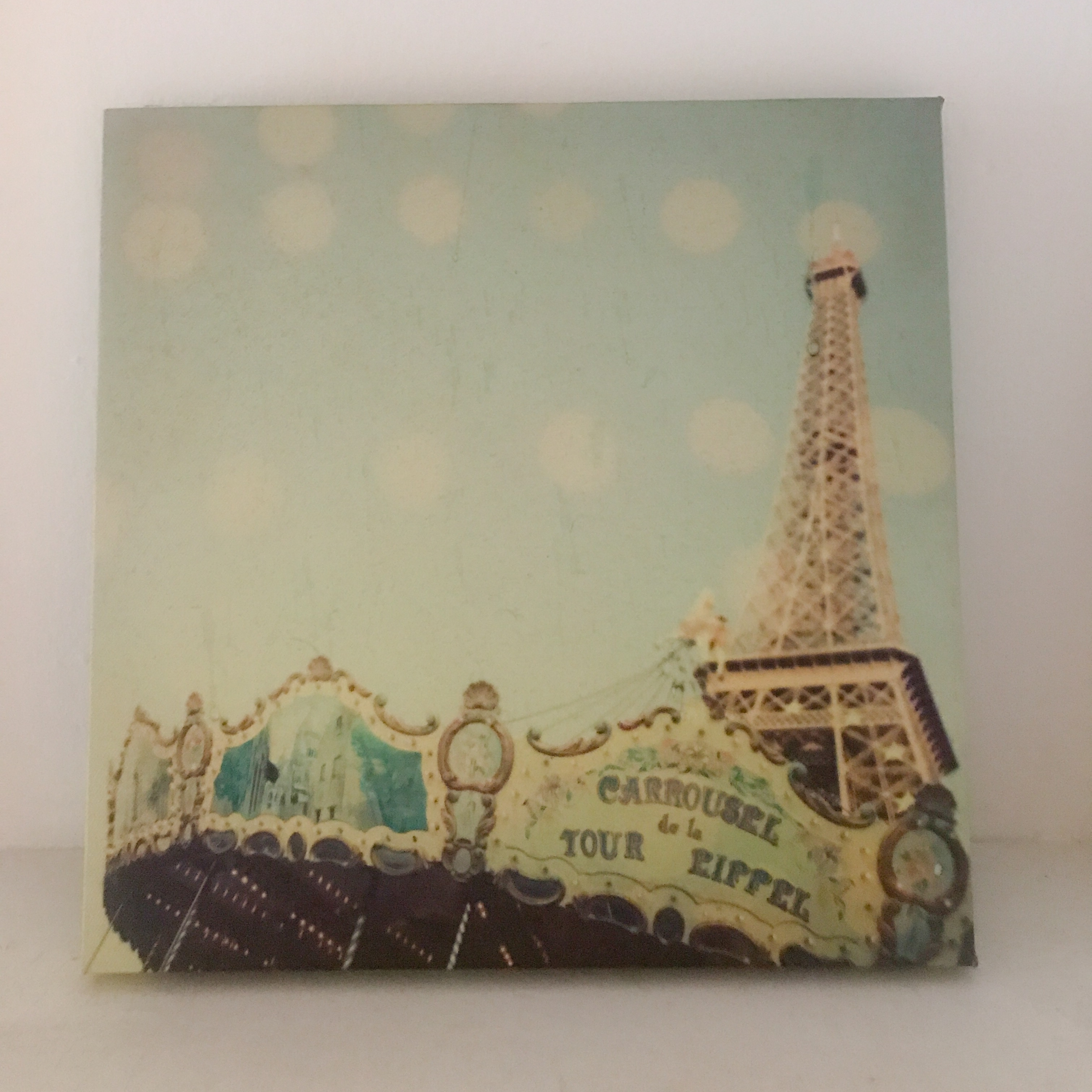 Photo by Kathleen Wolak
Leather-bound travel logs make for eye-catching decorations that you can use to plan your future travels. The beauty of these places will inspire your decorating. Strive for positive energy since this is the most important feature of any home.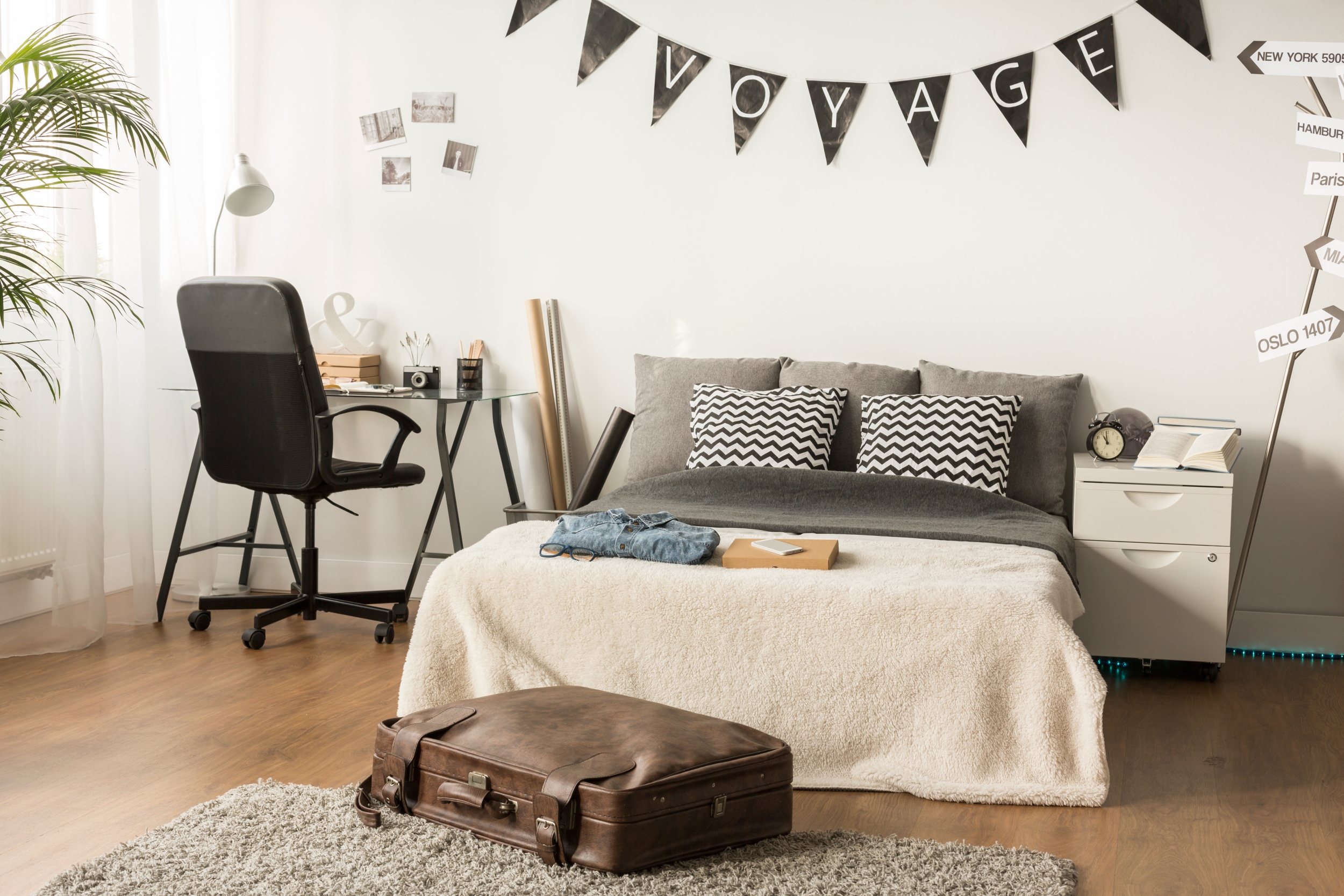 Photo by shutterstock
Decorating your home with travel in mind is a fun way to bring your journey to life and keep your goals ever in sight. There is another bonus to surrounding yourself with reminders of the world around you: You get to brush up on your geography in an enjoyable way. You can also have a great time using our VR interior-design planner to help you on your decorating journey! What are some of your travel décor ideas?
Images used with permission, courtesy of Kathleen Wolak and www.shutterstock.com