Our bedroom should be a place for rest and rejuvenation. A space where we can collect our thoughts, feel at peace, and unwind.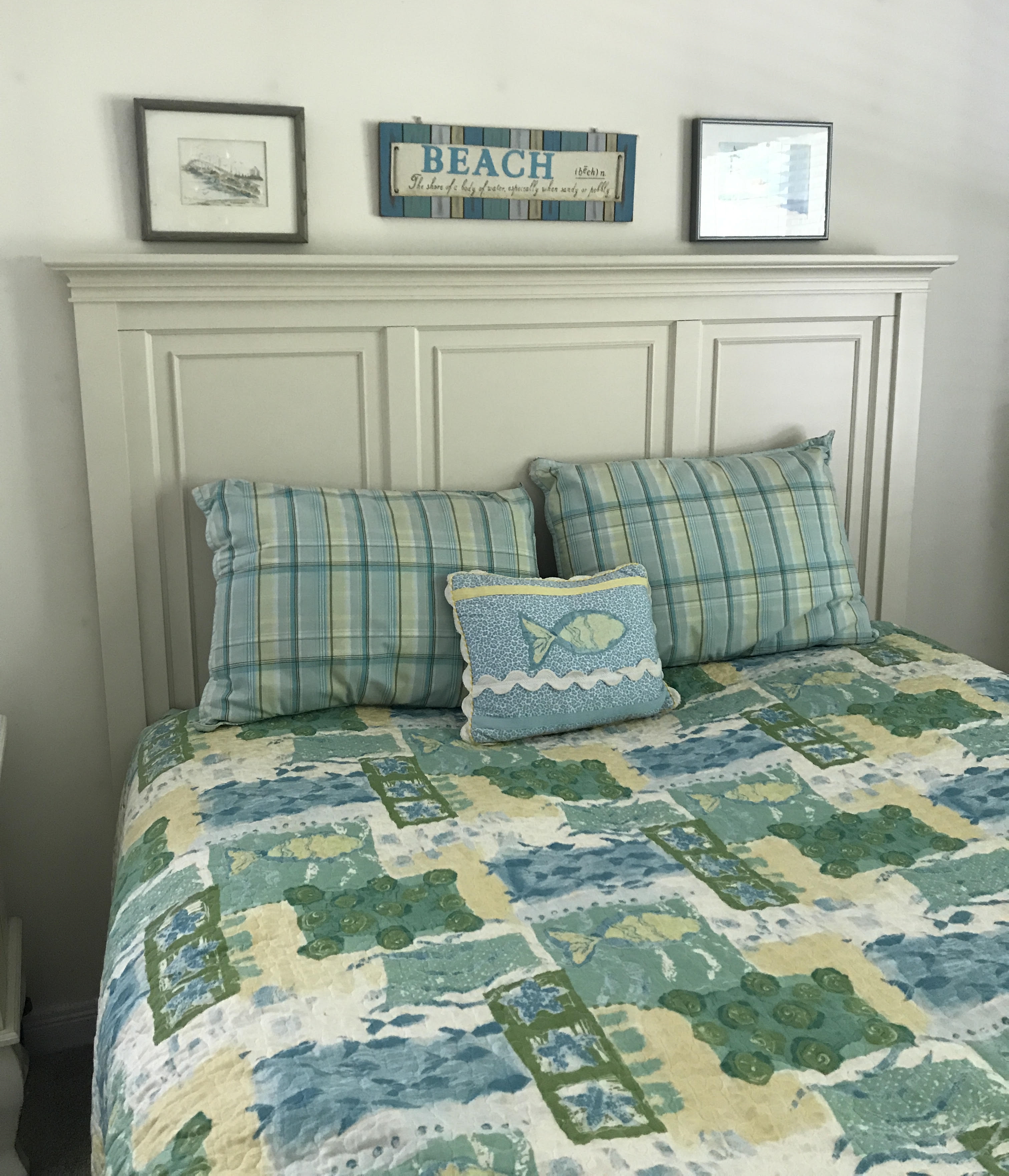 The beach often brings out these same emotions in us. It's a place where we can go and just be. We can take a few deep breaths, let stress melt away, and simply enjoy ourselves. Time feels like it's standing still, and the ocean seems to carry away our problems along with the tide.
One simple, easy way to bring those same feelings of joy and relaxation that the beach offers us home is to decorate our bedrooms with items that remind us of the shore. Here are five easy ways to decorate with a beach theme.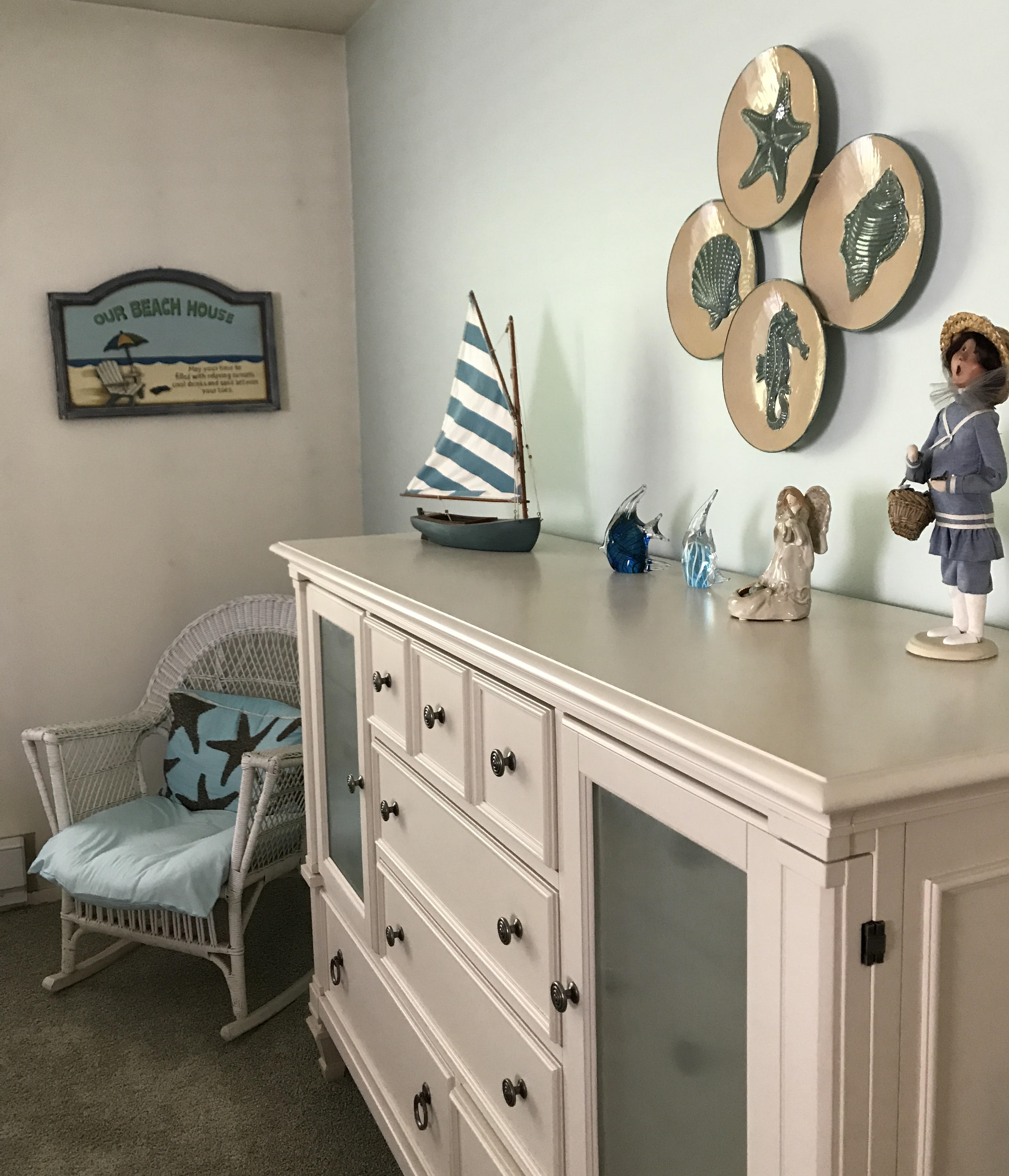 1.Selecting a Beach Color Scheme for Your Bedroom
The ultimate beach look can't exist in your bedroom unless you first choose beach-like colors for both your walls and carpeting. Even if you have hardwood floors, you can still achieve a beachy environment with a well-placed throw rug.
Your bedroom colors should be soothing to the eye. The mild blues on the walls allow your eyes to feel instantly soothed. Meanwhile, the seafoam green carpeting offers the sensation you're dipping your toes into the ocean.
A soothing sand color is a great choice to offset the blues and greens. You also can have an accent wall with a splash of color if an entirely blue or green room is too much for you.
Wainscoting is another way to give your walls the ultimate beach-like feel. Even better, it provides hooks you can use to decorate with other beach items. Or they can serve to keep often used items organized and out of the way.
If a full room of wainscoting is overpowering, try it as an accent wall. It will achieve the look you want without taking over your space.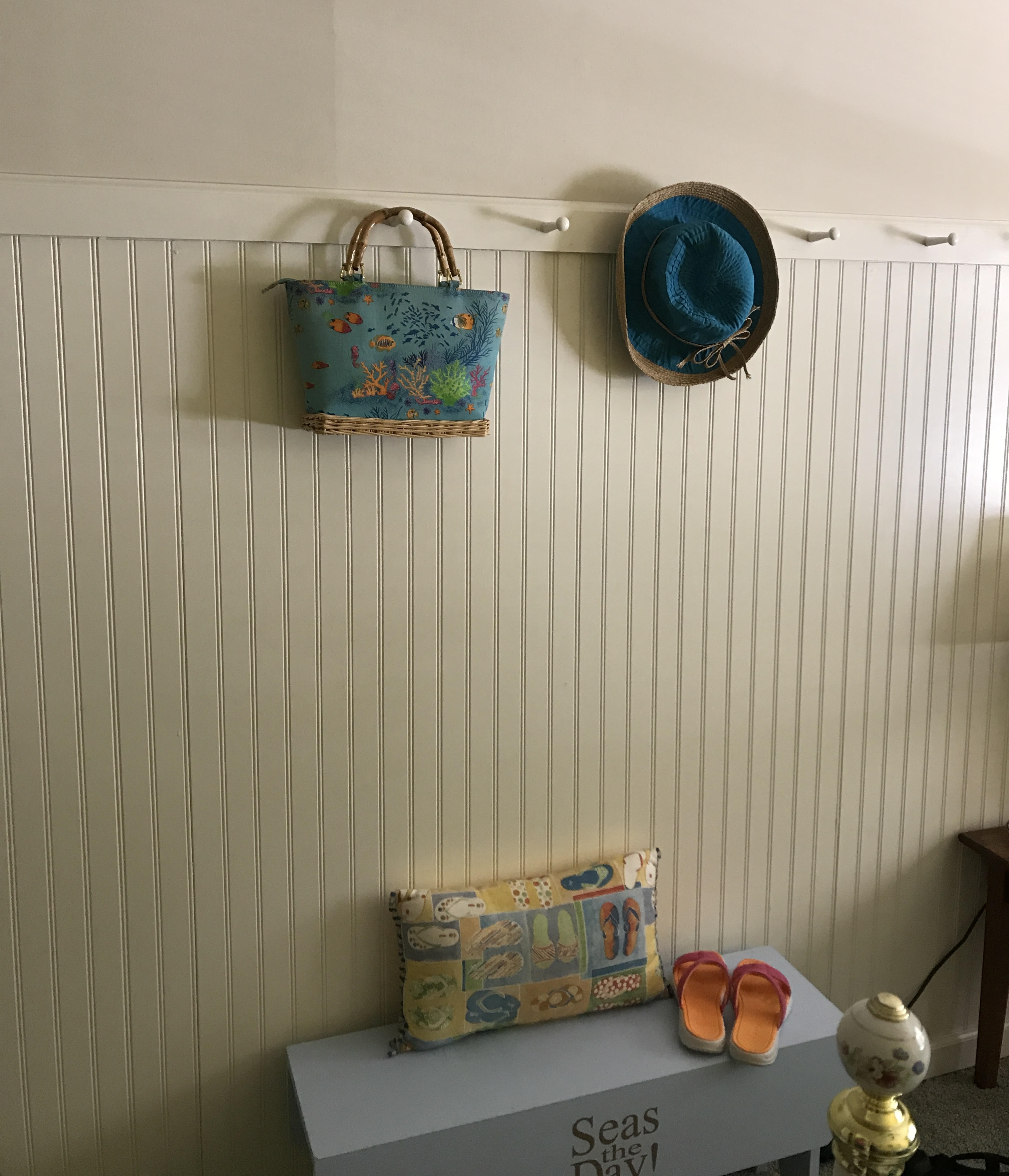 2. Display Wall Art that Reflects Shore Serenity
Artwork is an easy way to create a beach feeling. There are all types of scenes and sizes to choose from. With so much variety, you'll be able to easily find artwork that suits your budget.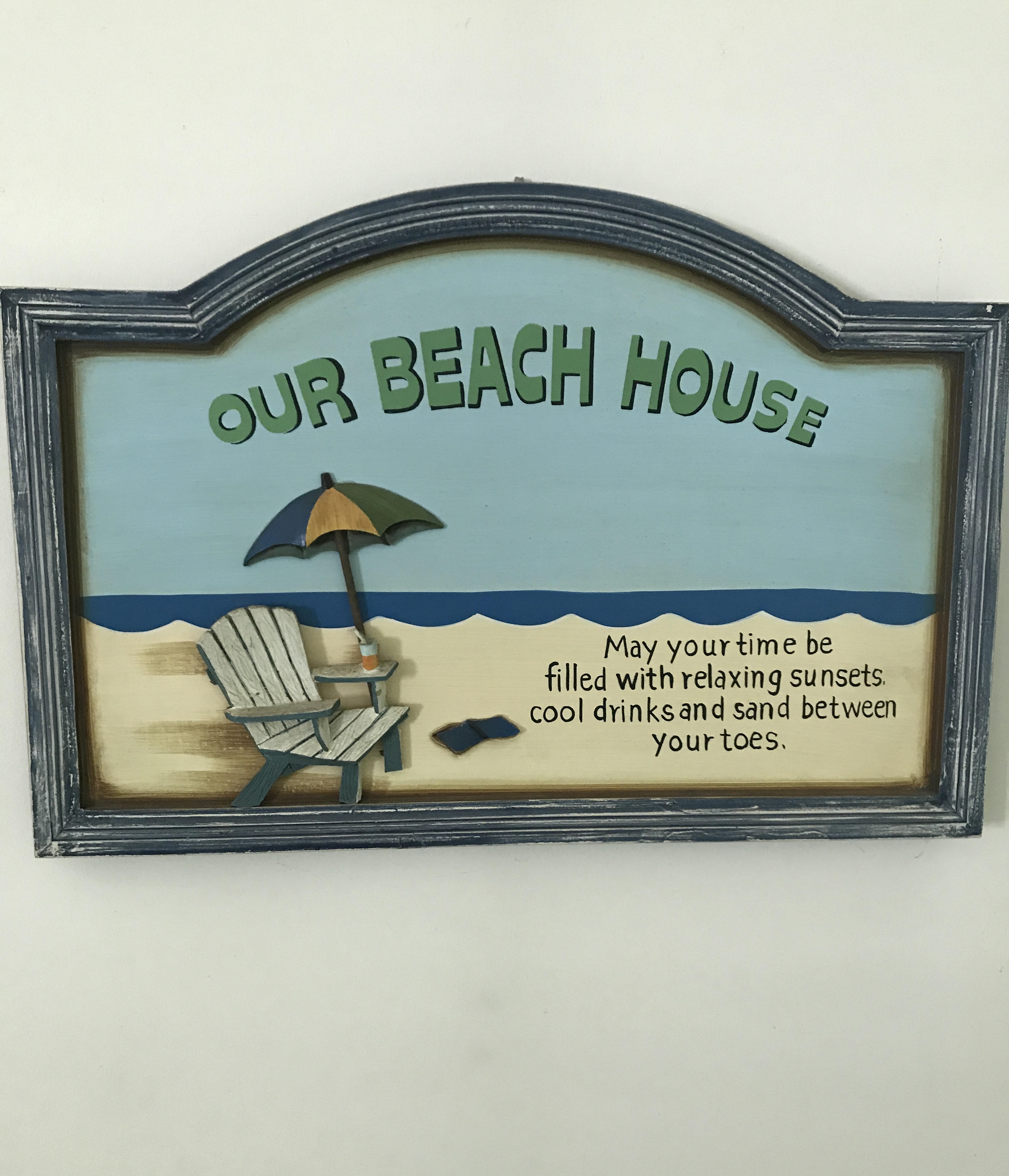 Just select artwork that fits within your color scheme and within your space.
Also, opt for artwork that makes you feel happy. Dark and stormy ocean scenes can be hung in other rooms, but your bedroom is a space for rejuvenation. So don't let stressful scenes interfere with a good night's sleep.
Try choosing bright and happy or soothing and calming artwork to achieve that relaxed, beachy atmosphere.
One way to beautifully display your artwork is to arrange several pieces of art close together. Your beach scenes then become a focal point as they hang on the wall.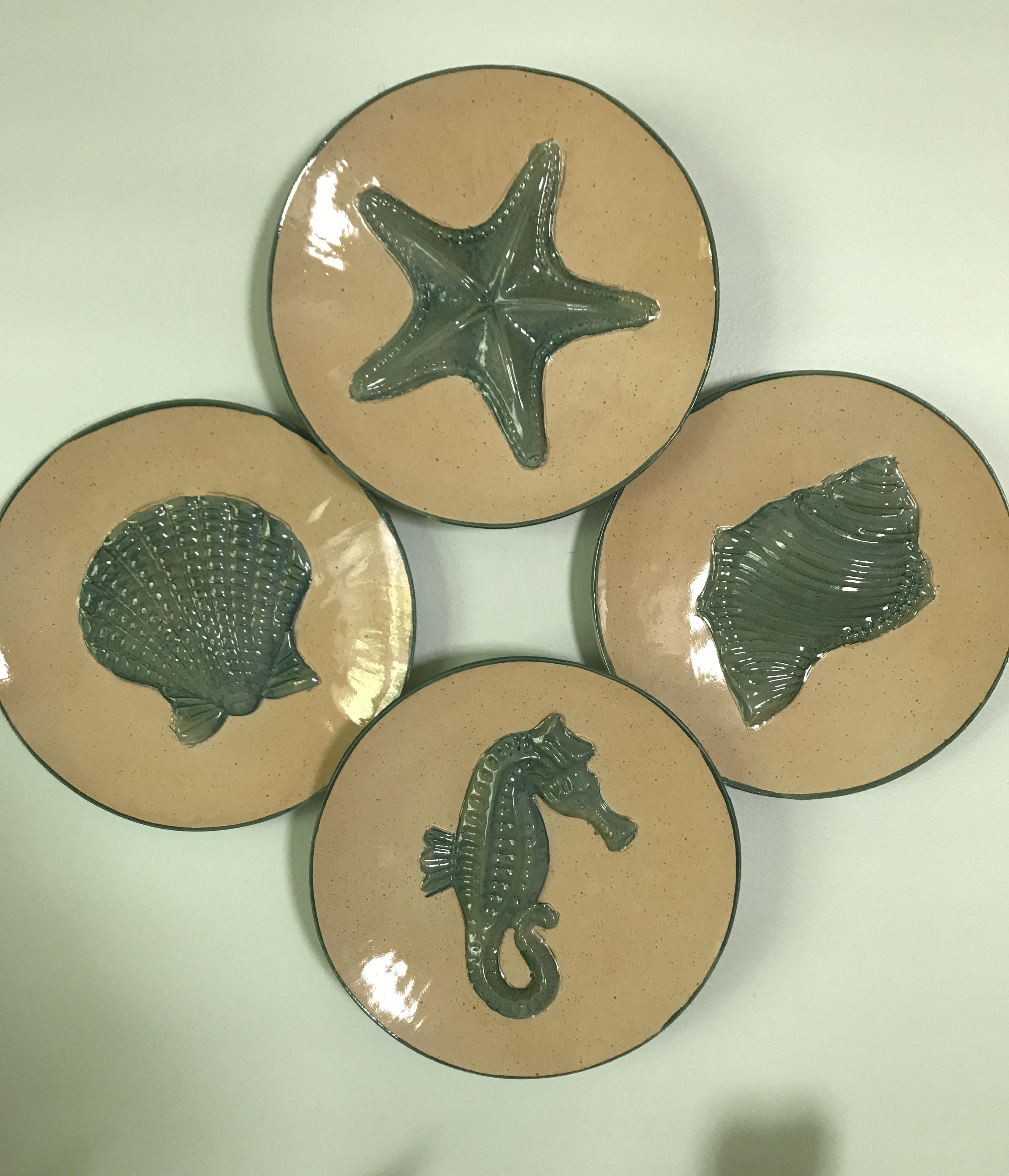 You don't have to go with similar items. Any wall hangings with a beach theme will do. Arrange them so they fit well on the allotted wall space. You can space them close together as in this photo or farther apart.
Just remember to hang your artwork at eye level.
3. Furniture That Merges Function with a Beach-Like Form
Your furniture pieces should give a sense of being at the beach. This rustic white and black furniture feels right at home at the beach or anywhere else. The white also stands out from the soft blues and greens surrounding the furniture.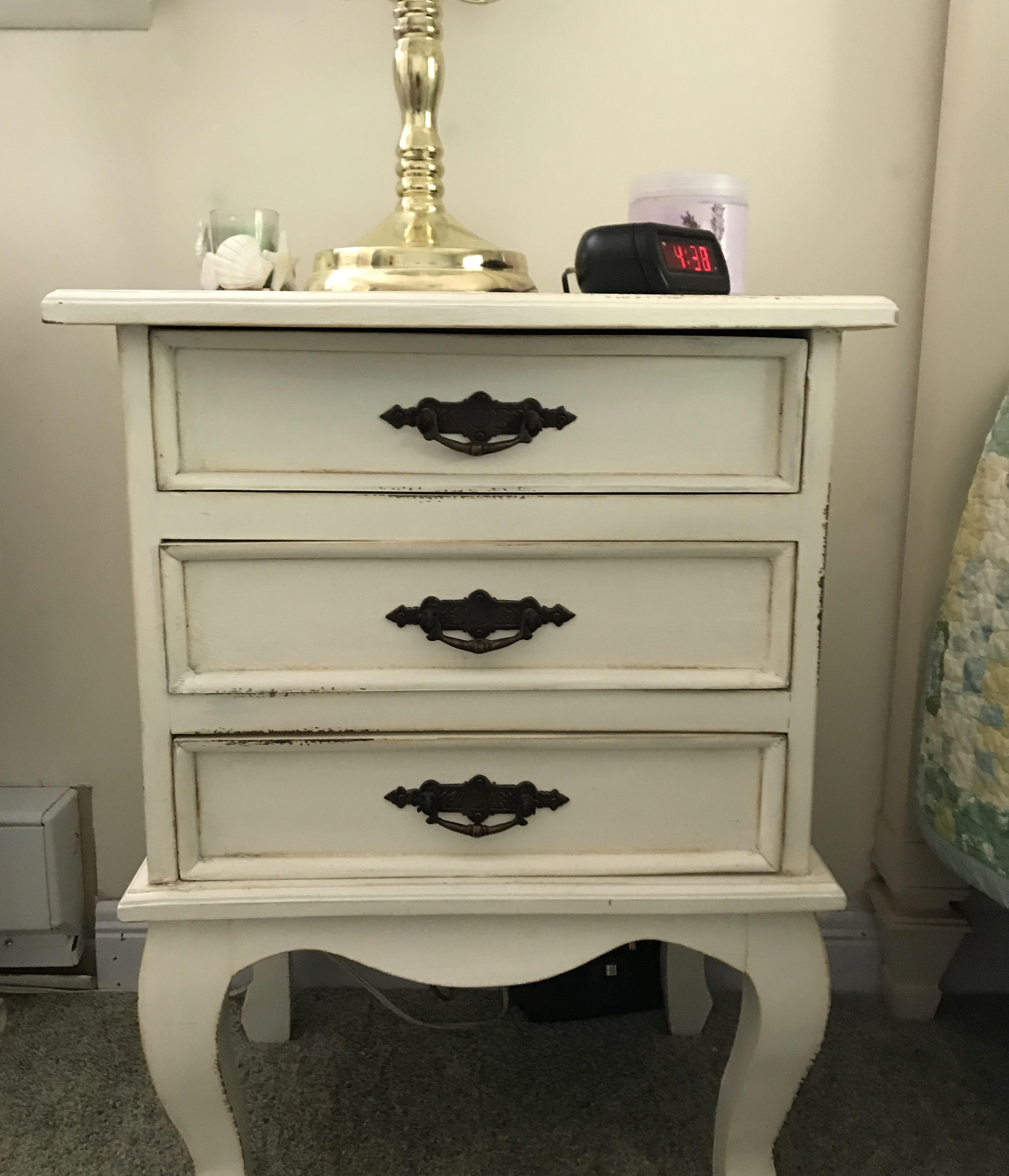 Make sure that your furniture functions well. You want to look for furniture that properly fits the size of your bedroom. You should also select pieces that will easily fit all your belongings to eliminate clutter.
Since the furniture itself is also a beach statement, it's not necessary to fill their top surface space with beach decor. However, small items like this beach candle add to the vacation feel, and the candle's scent will make your room smell like a day at the ocean.
4. Add Beach Themed Sheets & Blankets
No beach bedroom would be complete without beach-themed sheets and blankets. Add in a throw pillow or two reminiscent of the shore and you've got a beautifully decorated bed just waiting to take you away on the high seas to dreamland.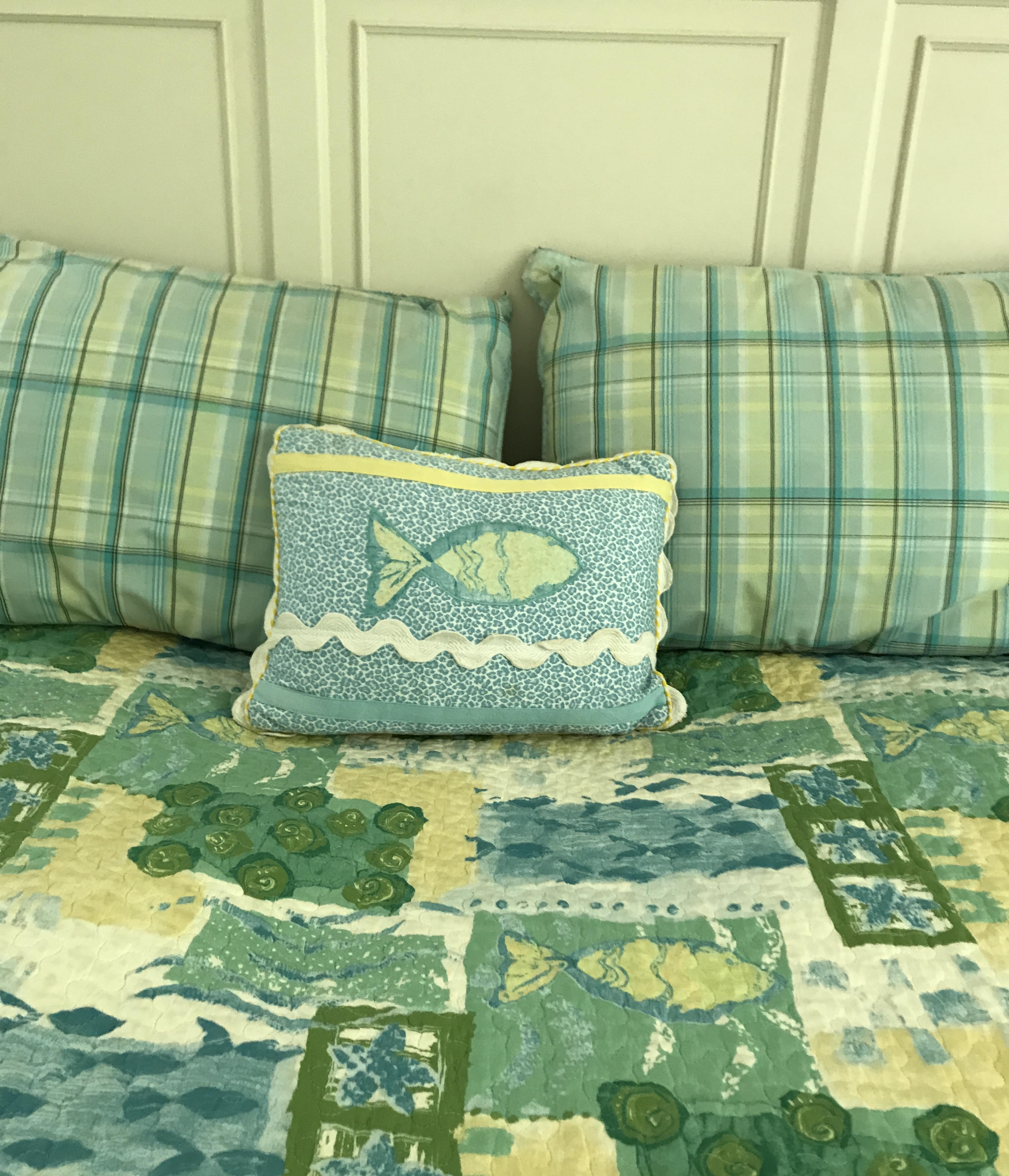 Remember that there can be too much of a good thing. To avoid beach overkill, try mixing and matching sheets and blankets, some with a beach theme and others with simply shore-related colors.
5. Objects d'Art Enhance Your Beach Bedroom
Selecting a few well-placed objects with a beach feel can instantly turn your bedroom into a relaxing oasis that even the middle of winter can't touch. Remember, a little beach can go far.
Too many objects d'art and your room will feel cluttered and small. Try choosing only a few of your favorite items to place around your room. That way you'll be able to see and enjoy them for a long time.
A bench looks great and can double as storage or a seat.
Throw pillows instantly turn your boring furniture into a lively beach scene.
No need to spend a lot. Even a cheap pair of flip-flops can enhance your beach décor.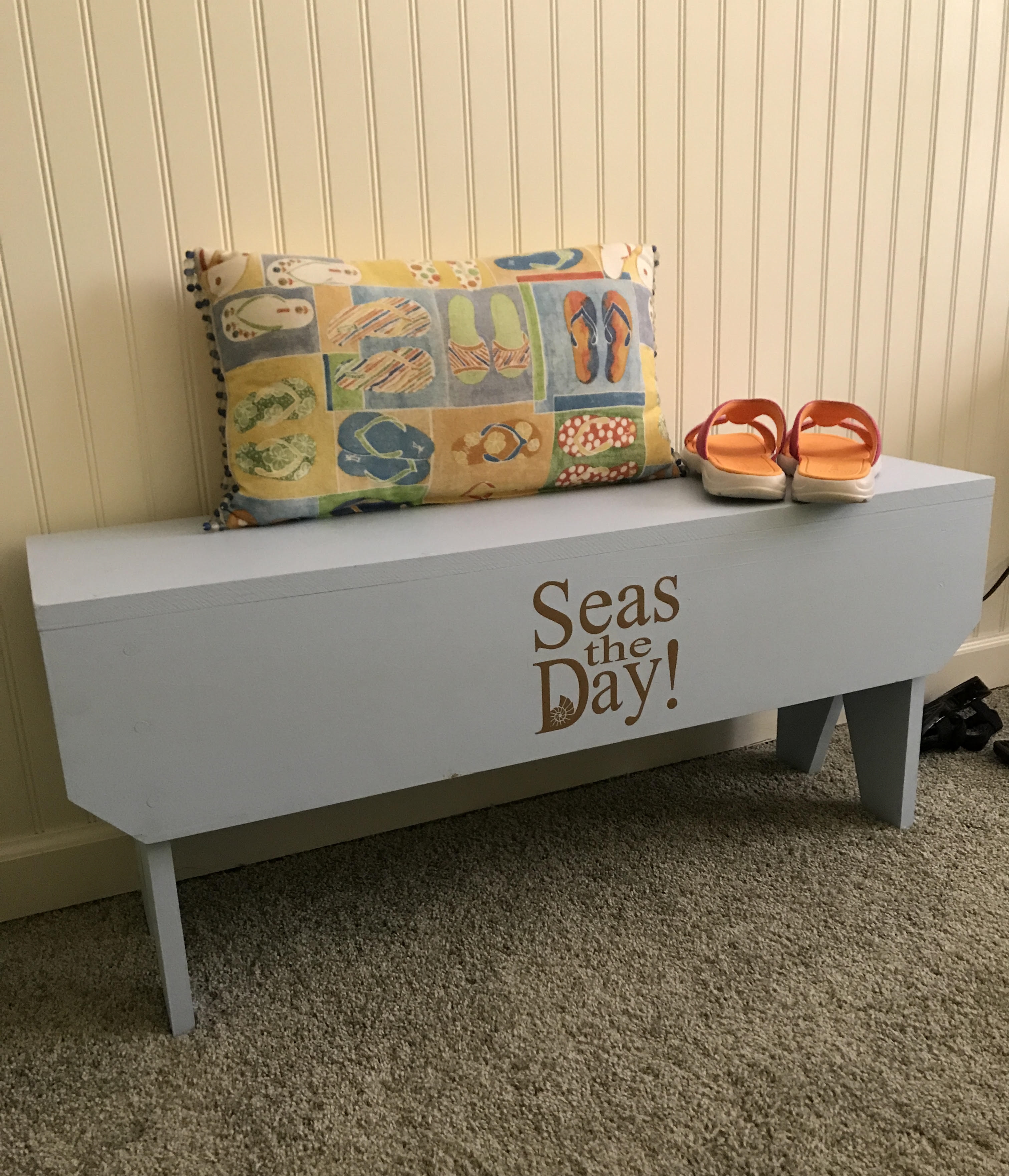 Before starting on your bedroom transformation, remember that it's possible to see your ideas take shape in House Tipster's Virtual Room. This 3D interior-design tool can save time and money by displaying your plans online.
What are some of your favorite ways to achieve that beach-like feel in your bedroom? Share with us in the comments!
Images used with permission, courtesy of Alison Kero