Having stylish home décor doesn't have to break the bank. Even if you don't have a creative bone in your body you can make one or more these simple canvas décor ideas in less than a day and wow your guests (and yourself)!
Canvas Basics
There are many different types of blank canvases that you can buy: canvas panels, stapled canvas, canvas paper, etc. They are commonly found at craft stores, general goods stores, and even dollar stores. Often you can even find them at a Goodwill Stores and yard sales.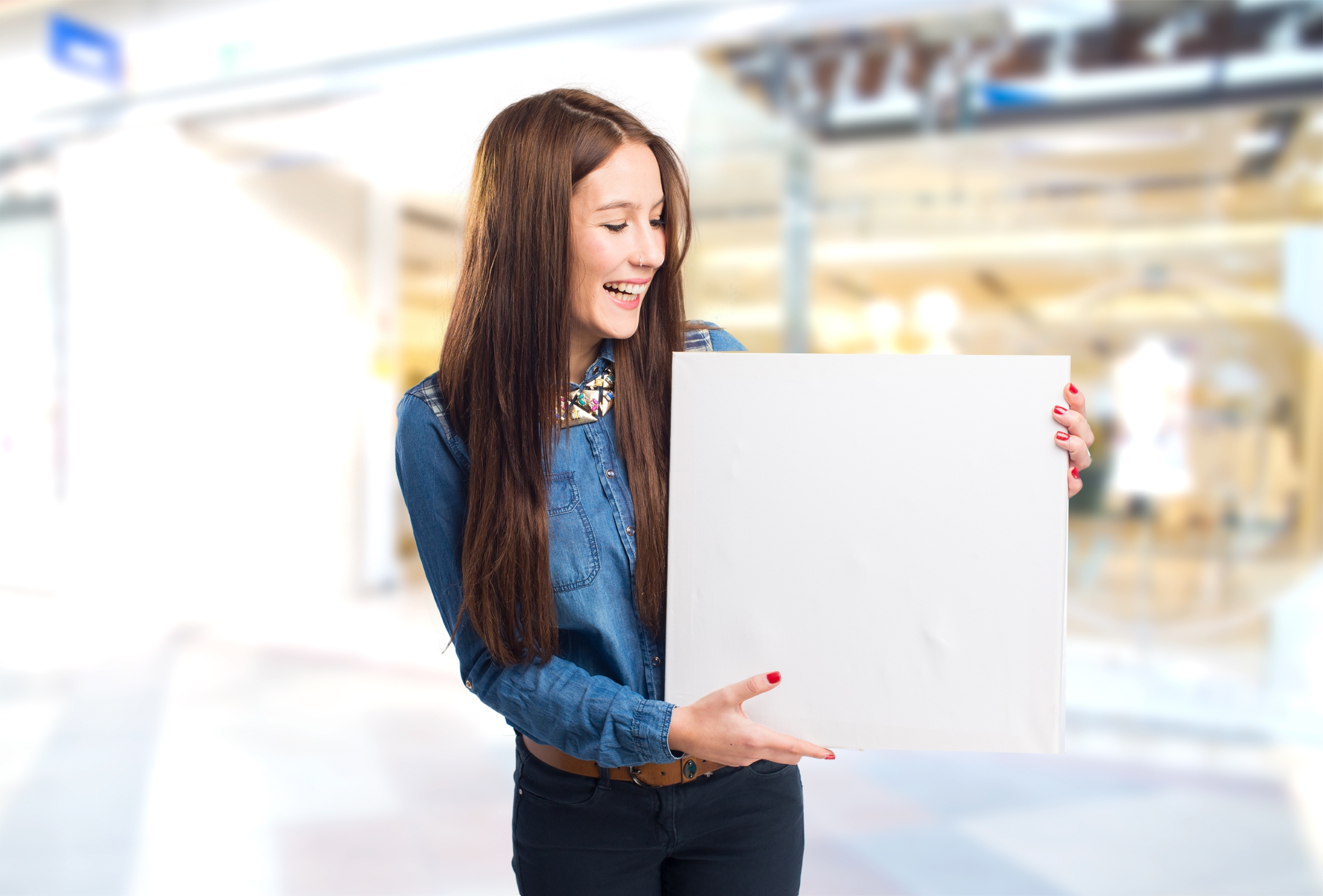 Blank canvases come in different sizes ranging from just a couple of inches to several feet in diameter. They're available for purchase in packs as well, so you can create multiple canvas décor pieces for a lovely gallery wall!
Tip: For these projects, I recommend using either canvas panels or stretched canvas. Canvas paper, for example, needs to be framed or mounted on wood, so it's not ideal for the types of décor projects demonstrated here.
Simple Paintings
Painting a canvas doesn't have to be extravagant or art gallery worthy. Sometimes the simplest designs can make a huge impact. Polka dots or stripes may be all you're comfortable with painting — and that's completely OK! Look online for inspiration, or look at your existing room décor and figure out what is missing in your space. Abstract art, such as random lines and shapes or splatter paint, is another very simple canvas painting idea to try.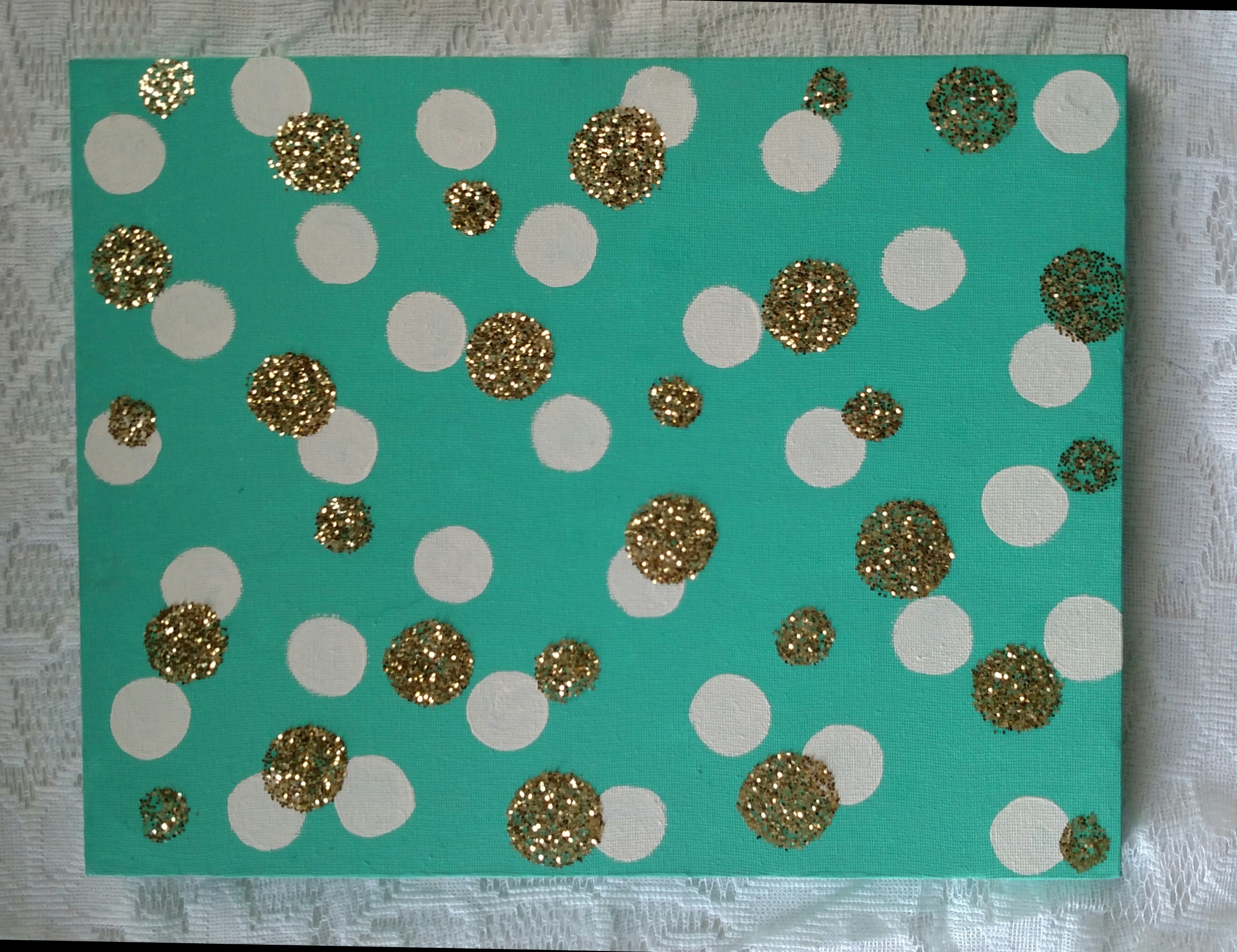 Cover with Fabric
Make your space super cute by covering your blank canvases with a pretty fabric that goes along with your existing room décor. A fat quarter of fabric will be plenty in most cases to cover multiple canvases. (A fat quarter is a quarter-yard wide cut of fabric measuring about 18-by-21 inches.)
Below is a photo of one of my simple fabric covered canvases that I created recently. I embellished it with a wooden letter painted in gold to complement my existing bedroom décor. I used a hot glue gun to secure the fabric to the back of the canvas, though you can use any form of glue, adhesive, or even a staple gun.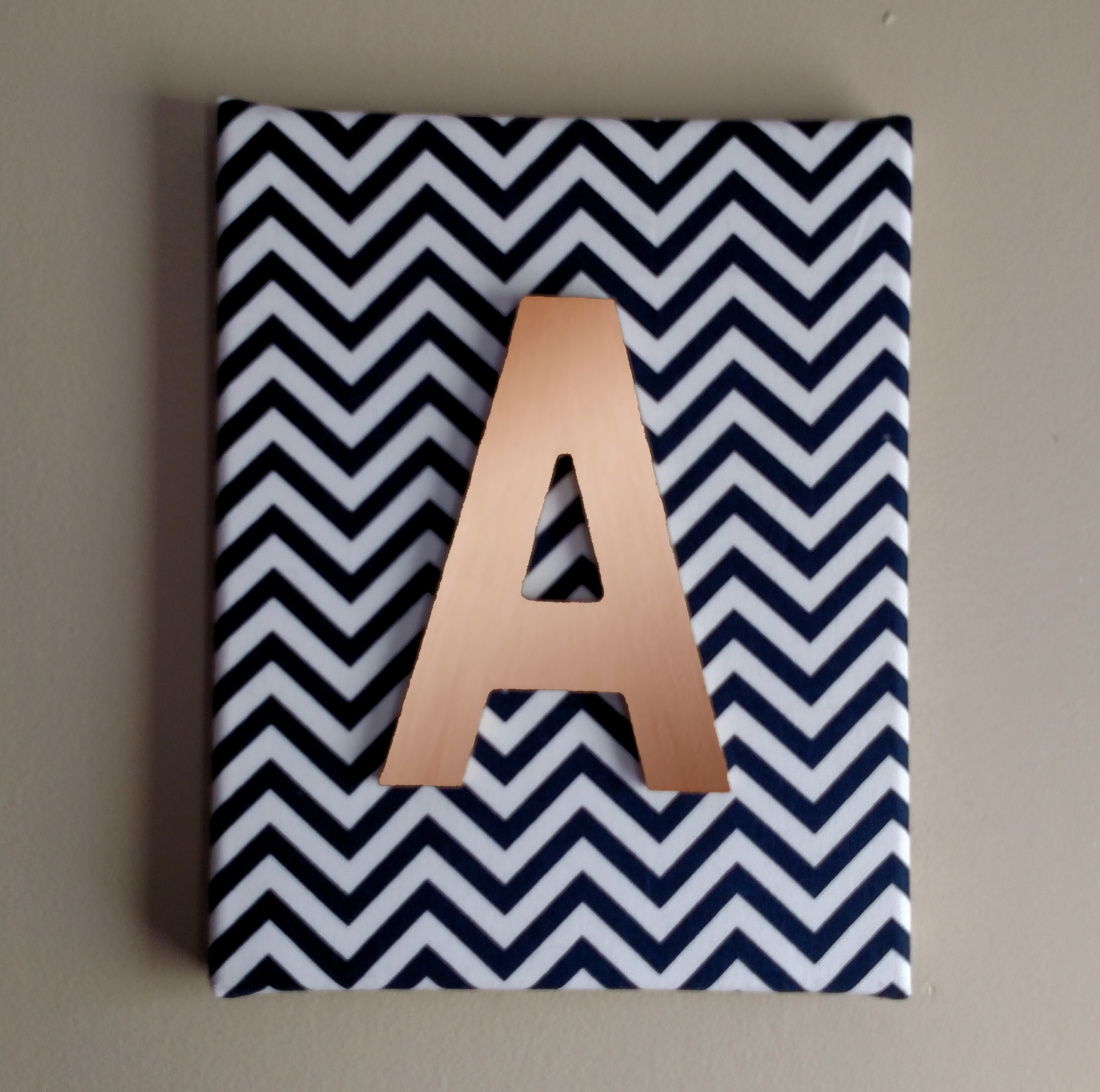 Tip: Regardless of which adhesive method you use, be sure the glue is dried completely before hanging the canvas on your wall so you don't make a mess on the paint or wallpaper.
Spray Paint
Have you ever considered spray painting a canvas before? This was a super fun project and took little to no time at all.
Go outside and find a branch with some leaves that you like the look of. Grab a spray paint can, shake it up, and spray directly over the branch. This will leave a negative space where the branch was and creates a very cool, and natural, form of canvas décor! You can choose to hang it as is, add a ribbon, or cover the edges with twine like I did. I liked the added natural look to it.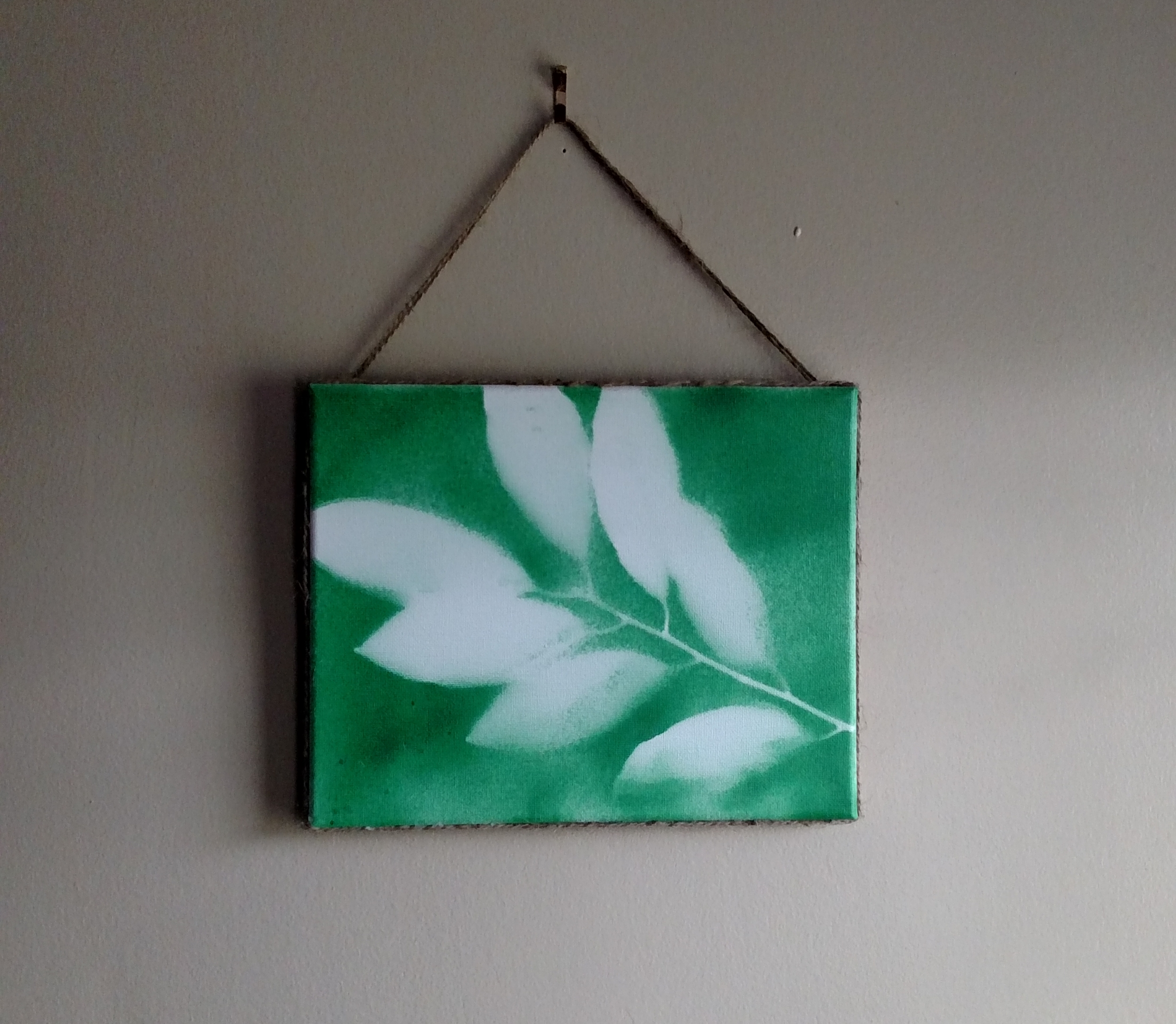 Paper or Gift Wrap
Covering a canvas with paper or gift wrap is another simple and quick way to upgrade a blank canvas into lovely canvas décor. Gift-wrap can be found almost anywhere, and there are some really fun designs that you can find. Old book pages decoupaged onto a canvas can make a fun statement piece in a small space, and can easily be found at yard sales and thrift stores for under $1. Consider covering the paper with paint and adding a few embellishments to the canvas for an even greater wow factor!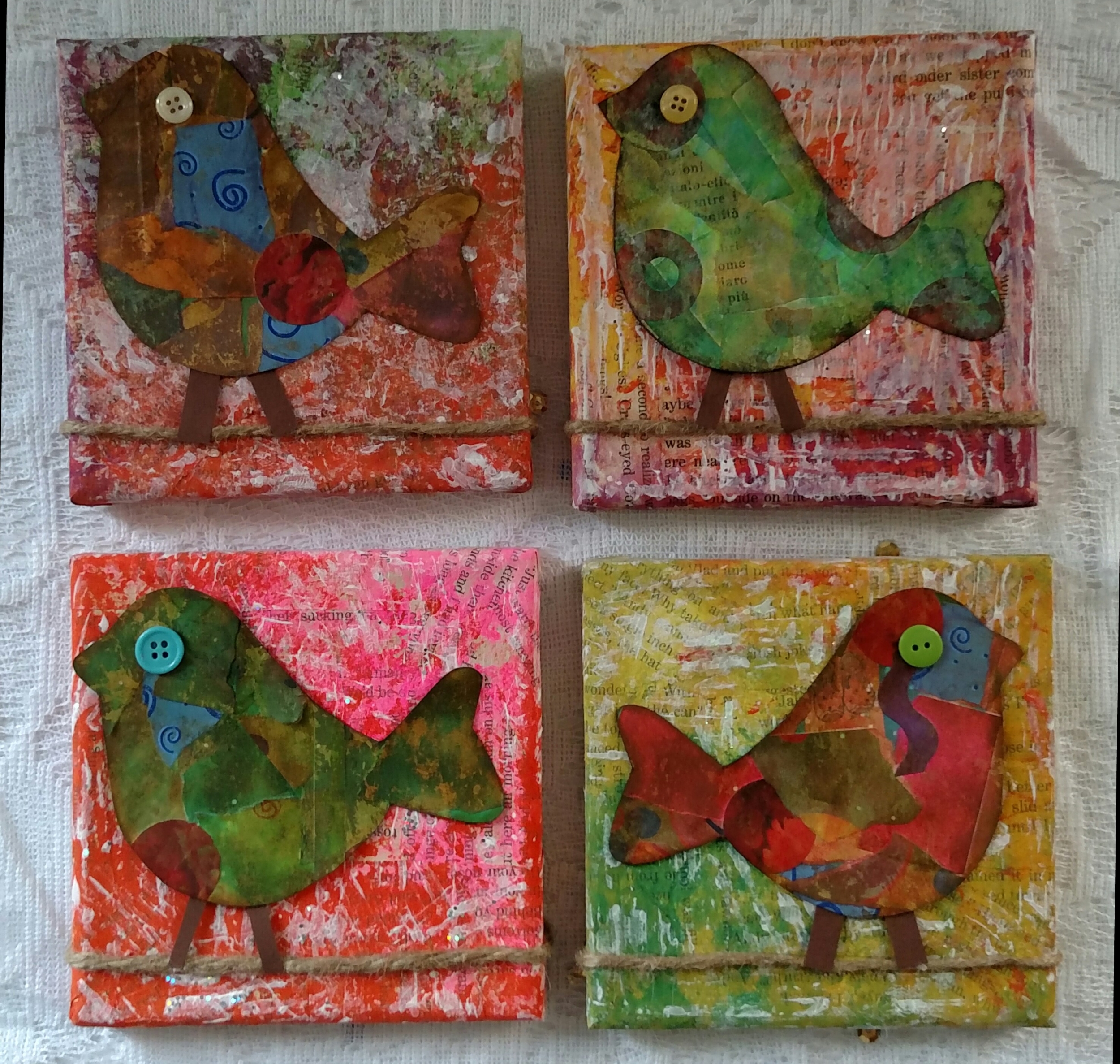 Now you're all set to get crafty and update your home décor turning blank canvases into lovely wall art in less than a day. What are some other canvas décor ideas that you have created? Please share your inspiration below in the comments!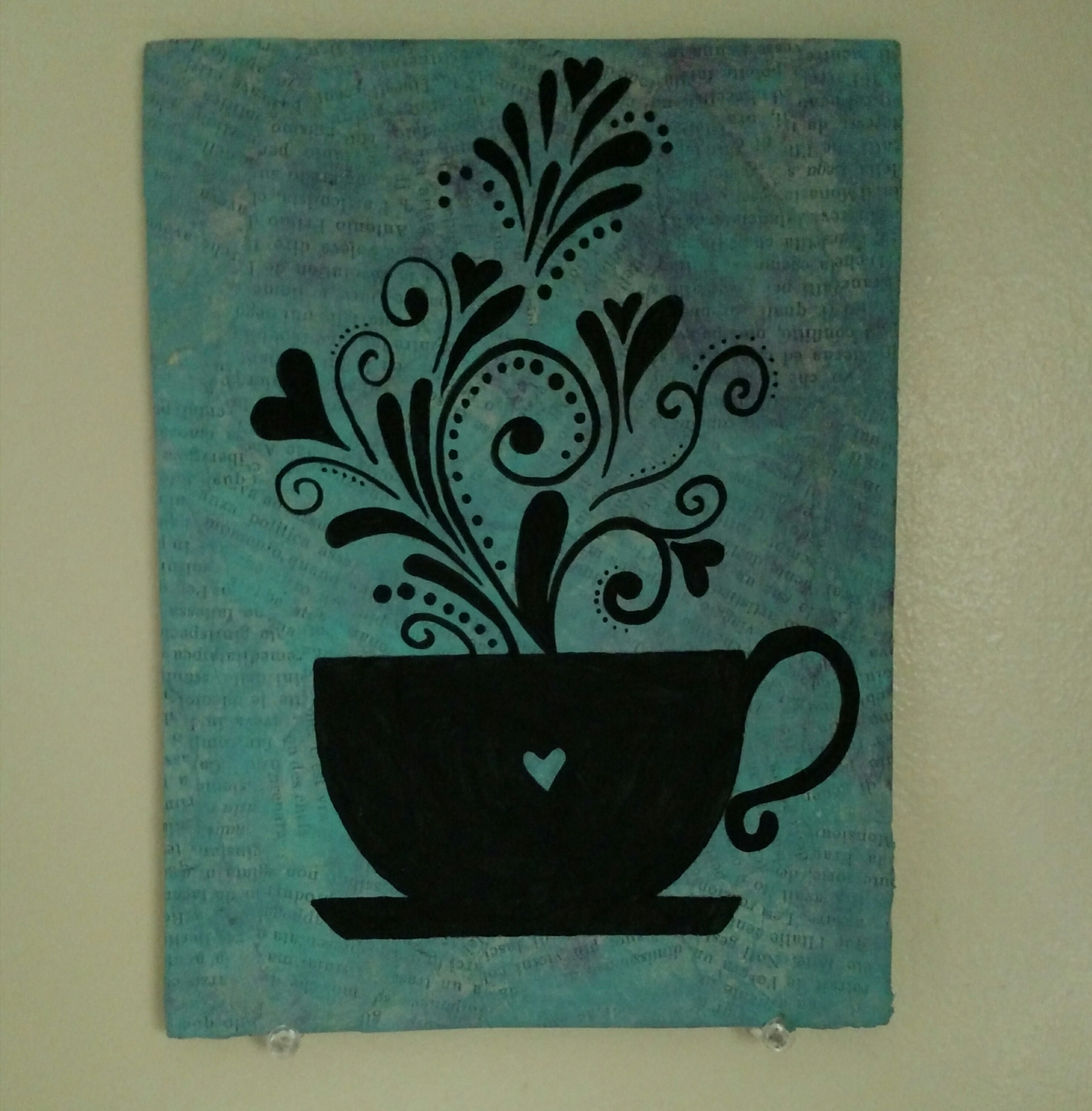 Images used with permission, courtesy of Amy Leigh Brown and www.shutterstock.com