Here are four tips that can turn your balcony, no matter how spacious or tight it may be, into a blissful getaway just outside your home.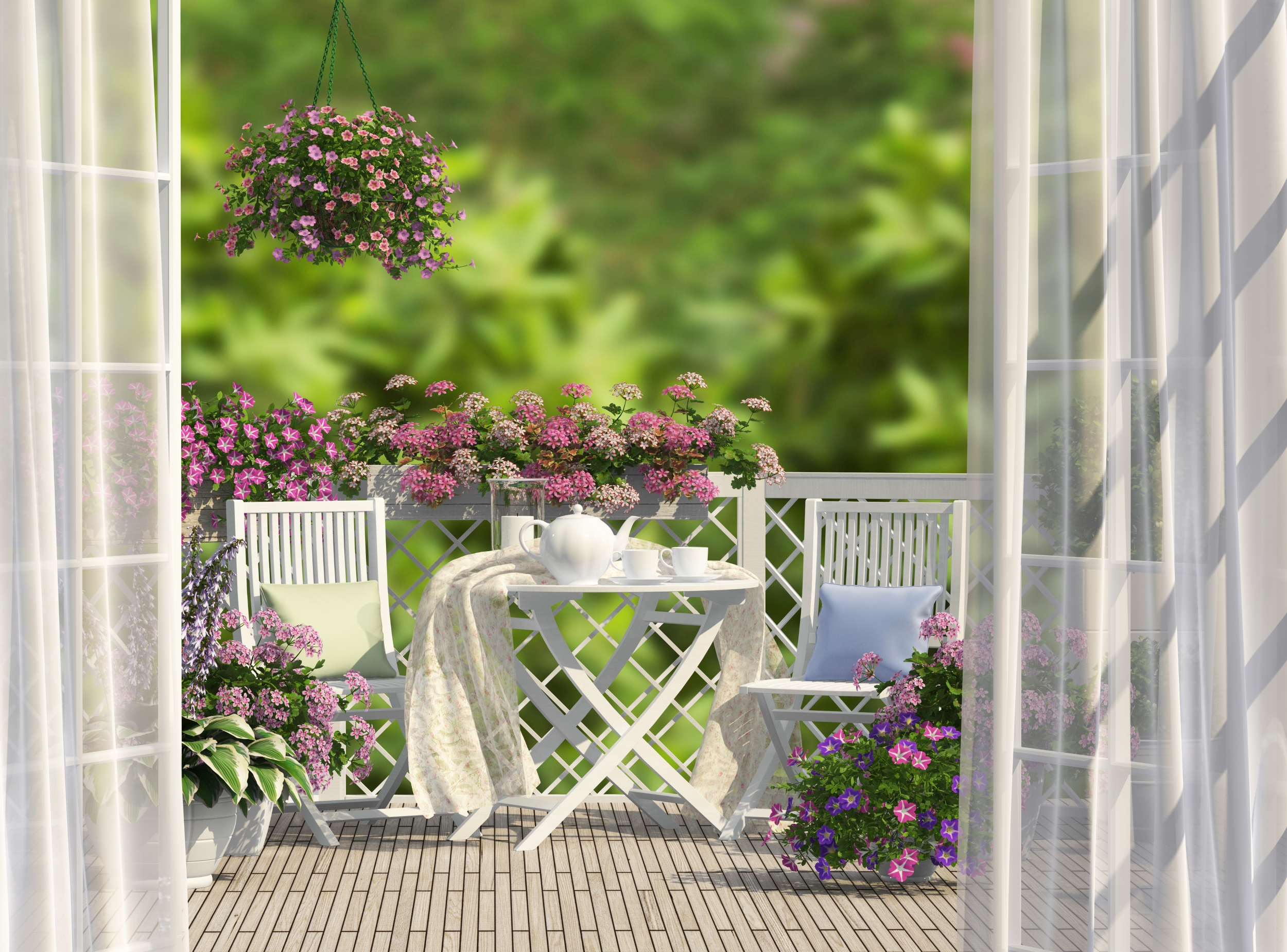 1. Drape it in Green
You can have plants without a balcony, but you can't have a balcony without plants. If you have a spacious balcony, don't be shy about filling it up with greenery. Include every corner, every ledge, and every other open spot in your balcony garden. After all, plants can have a positive effect on your mind and body, so you might as well use as many as you can!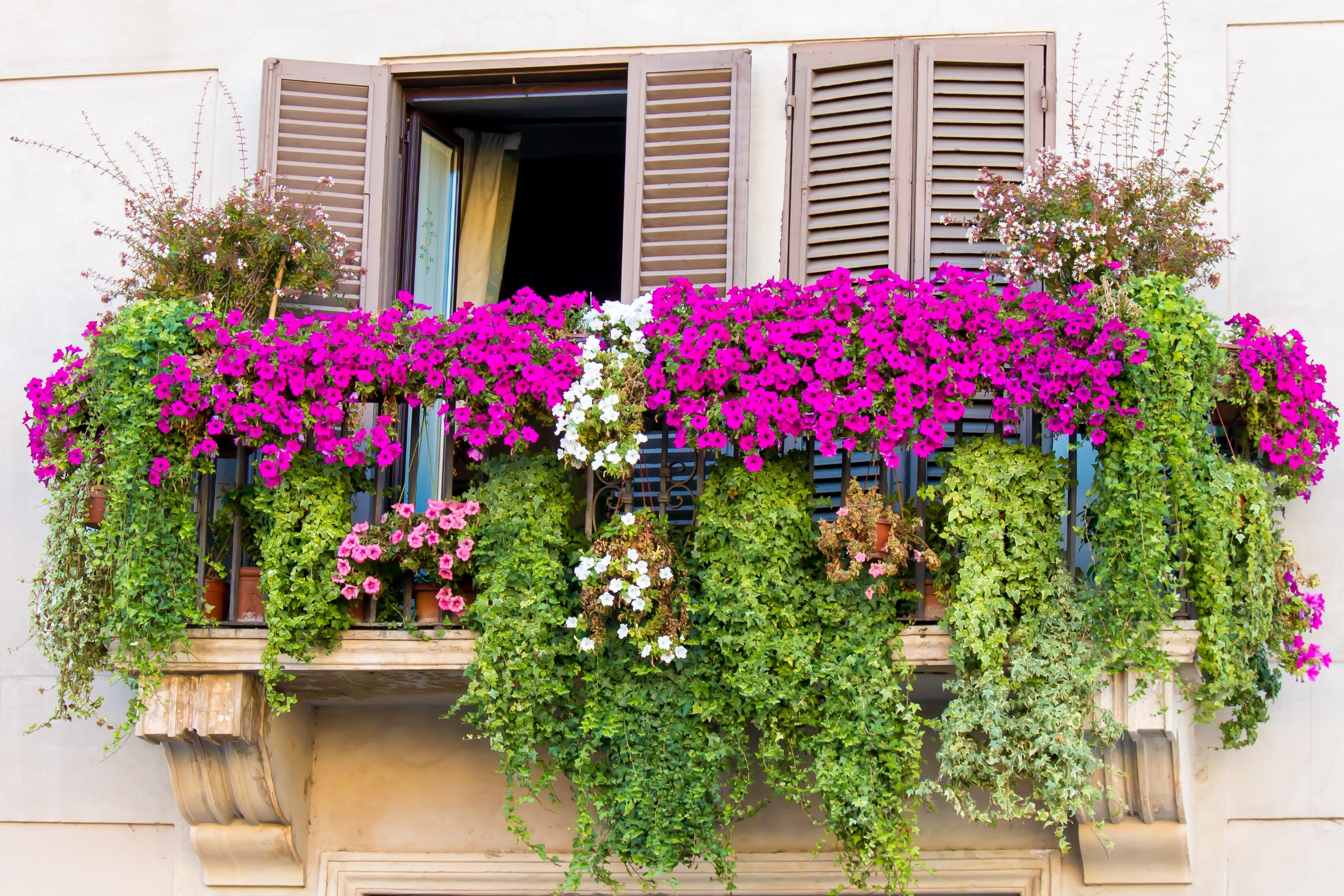 Don't lose heart if you have a smaller balcony. Even if your space is as tiny as a fire escape, it's possible to turn it into a lush oasis. Some ways you can incorporate plants on your balcony: vines along the wall, window boxes off the railing, pots hanging from the roof, and vertical gardens that double up as privacy curtains.
If you want flowering plants for your balcony, marigolds, begonias, and lantanas are good choices because they're low-maintenance, colorful, and stand up well to strong winds.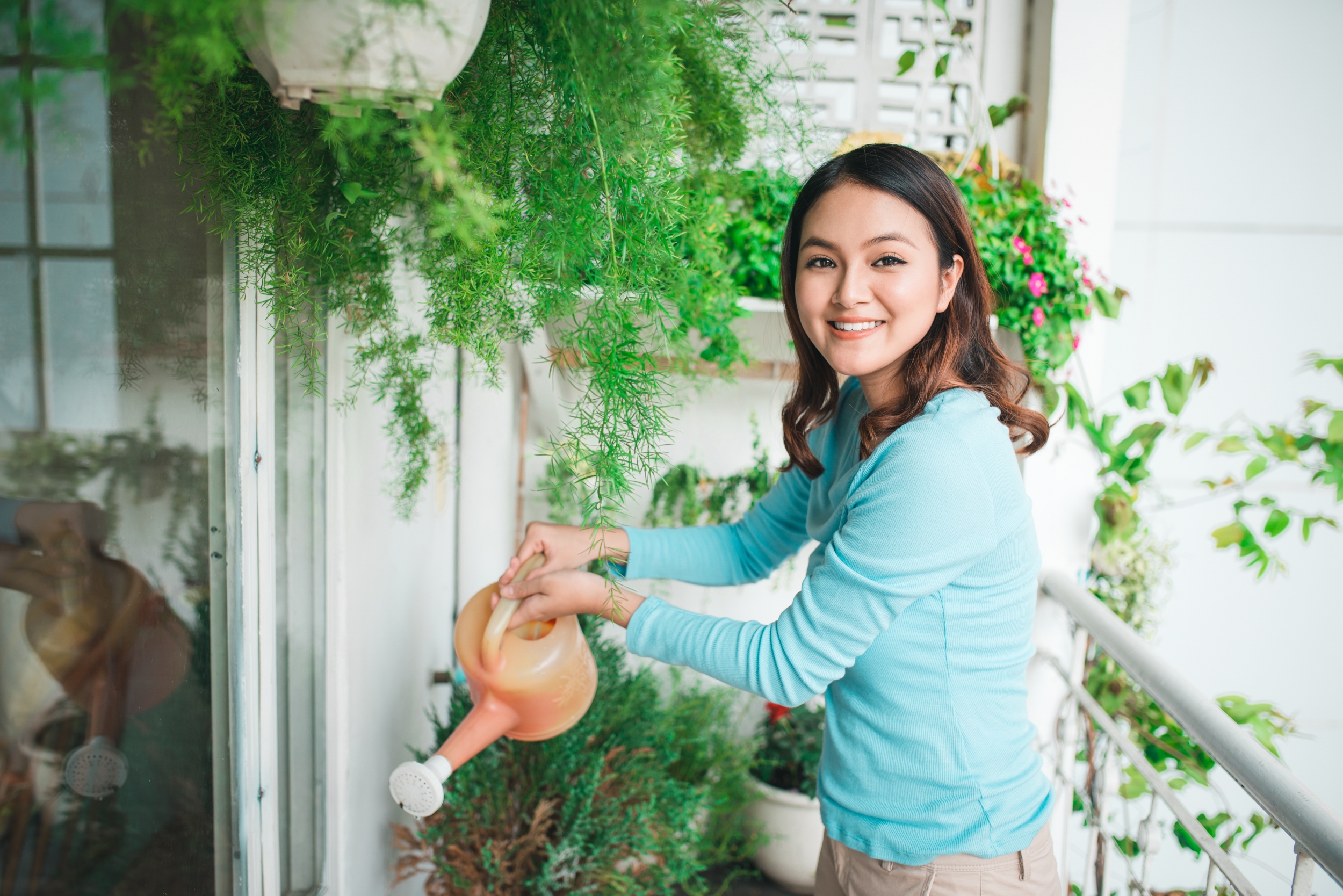 2. Comfortable Seating
Balcony seating should be all about comfort. It's a good idea to sit in any outdoor furniture you're thinking of buying for your balcony to test how comfortable it is. Make sure it's weather-resistant too.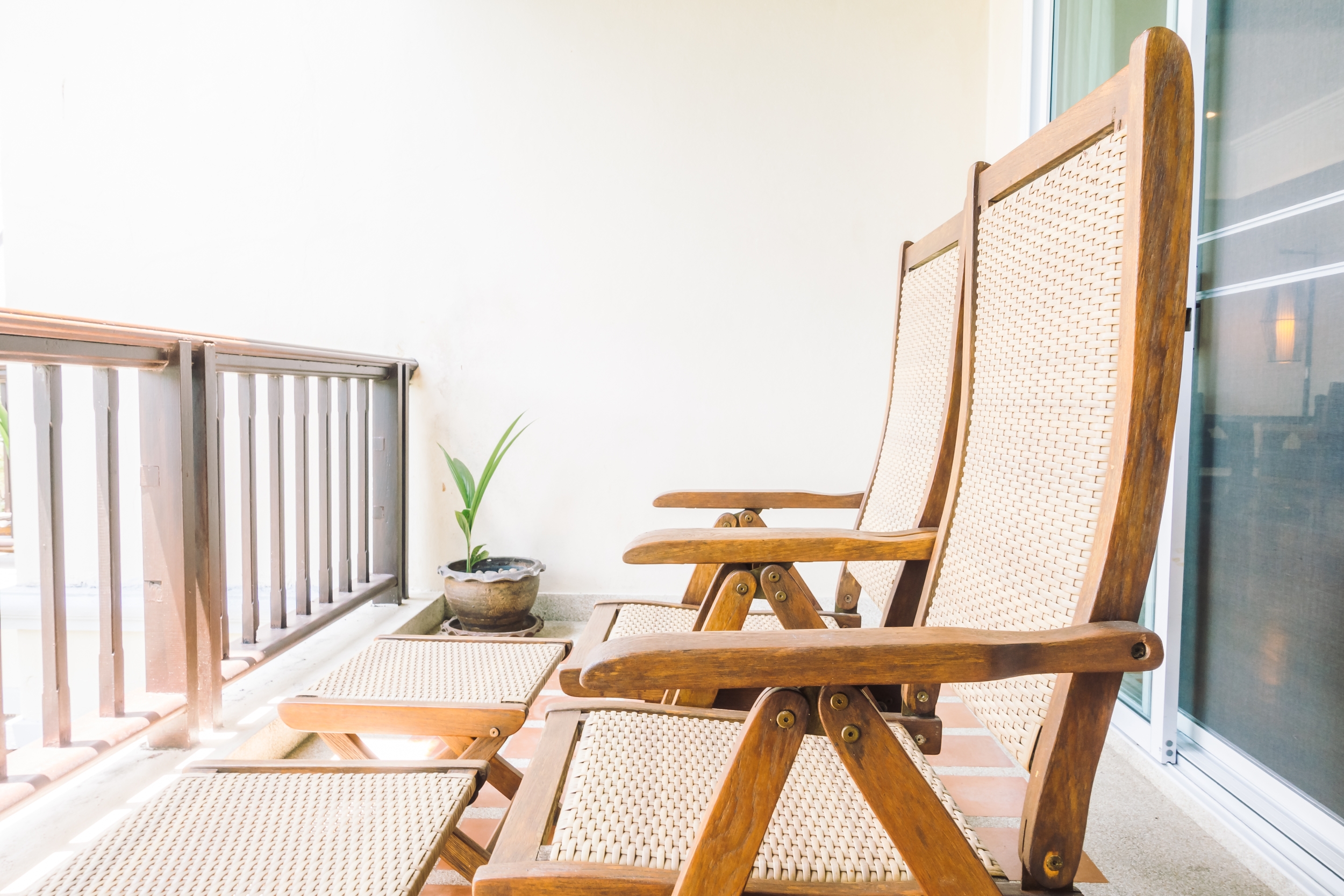 Swanky recliners, rocking chairs, and chaise lounges are great options for a luxurious balcony. You could even fit a hammock in a corner or your balcony if you like reading or napping outside.
For smaller balconies, low-level seating arrangements are better than high chairs because you can sink into lower furniture and feel secluded even though you're sitting outdoors. Adirondack chairs and fold-up deck chairs are especially good because they're compact and convenient.
If you're looking for something creative and cozy, wicker swing chairs and hammock chairs work well. If you're on a tight budget, considering using floor cushions. Just place them on a weather-resistant or straw mat, and they can be your most comfortable and affordable option for tight spaces. Weather-resistant beanbag seats can also work well.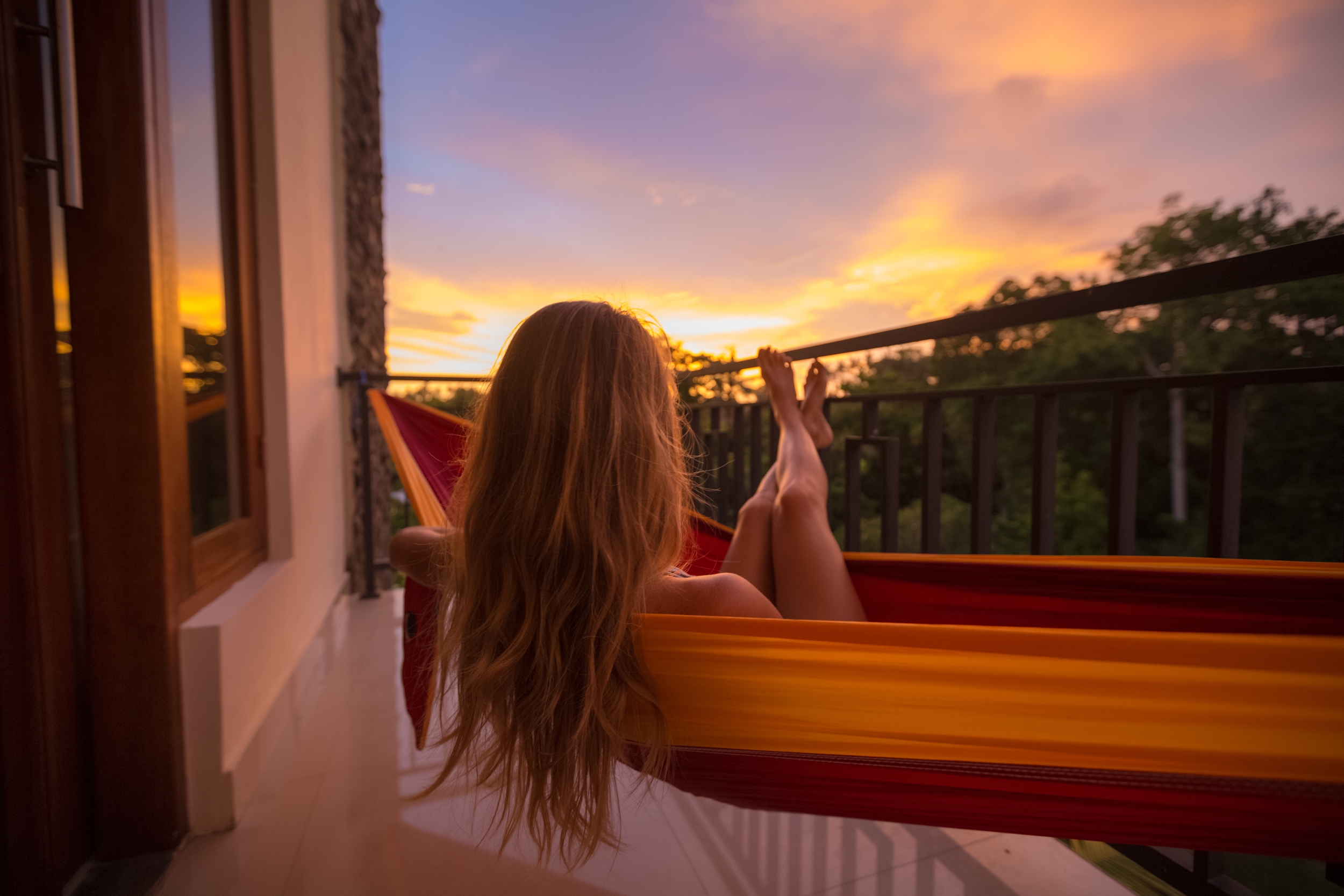 3. Outdoor Tables
Dining outdoors in the summer is sometimes just what you need to beat the heat. It's important to pick out a weather-resistant table based on the height and style of your chairs.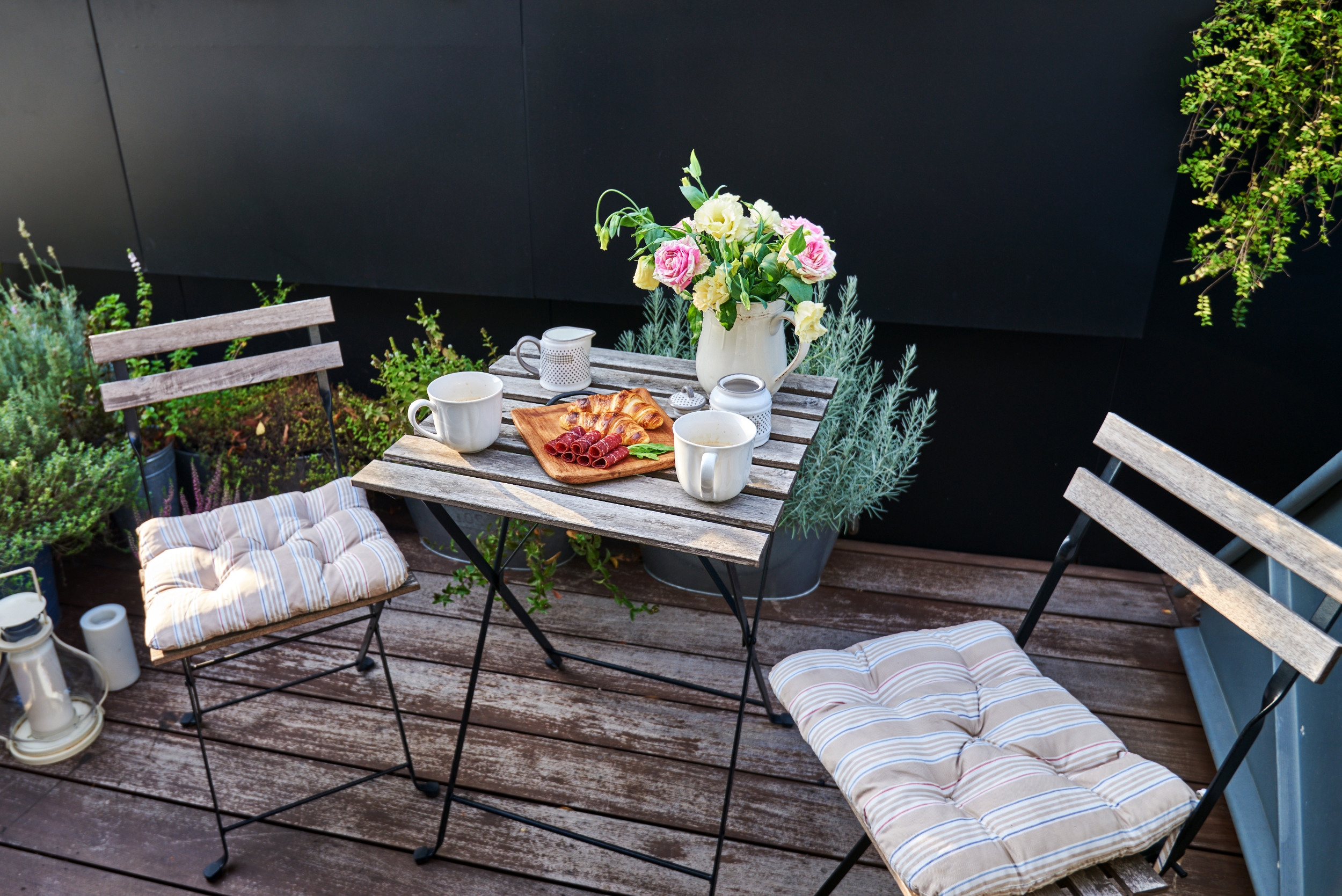 If you're a bookworm, consider tables with shelves underneath them to store your books. You could also use it to store mugs, or anything else that you often use on your balcony.
If you don't like bulky furniture on your balcony or your balcony is short on space, basic folding tables and low-rise coffee tables might be your best options.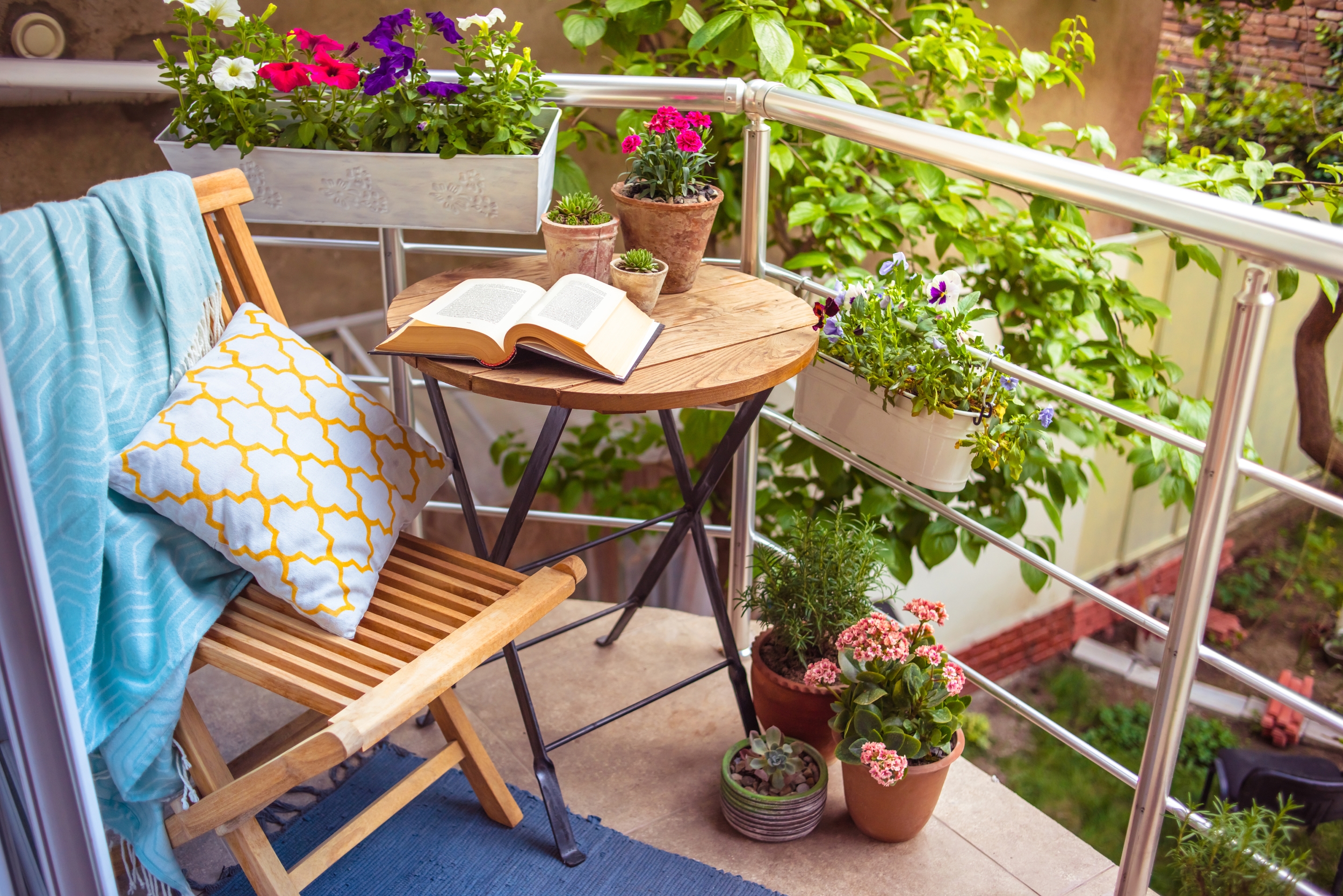 4. Balcony Lighting
Perfect lighting can make for a mesmerizing balcony. If you intend to use your balcony for relaxation, around sundown, your eyes should be able to shut out the world and stop processing excess visual information. You should ensure the focus stays on what you're doing or how you're feeling. For this, you need lighting that's not too bright or too dark.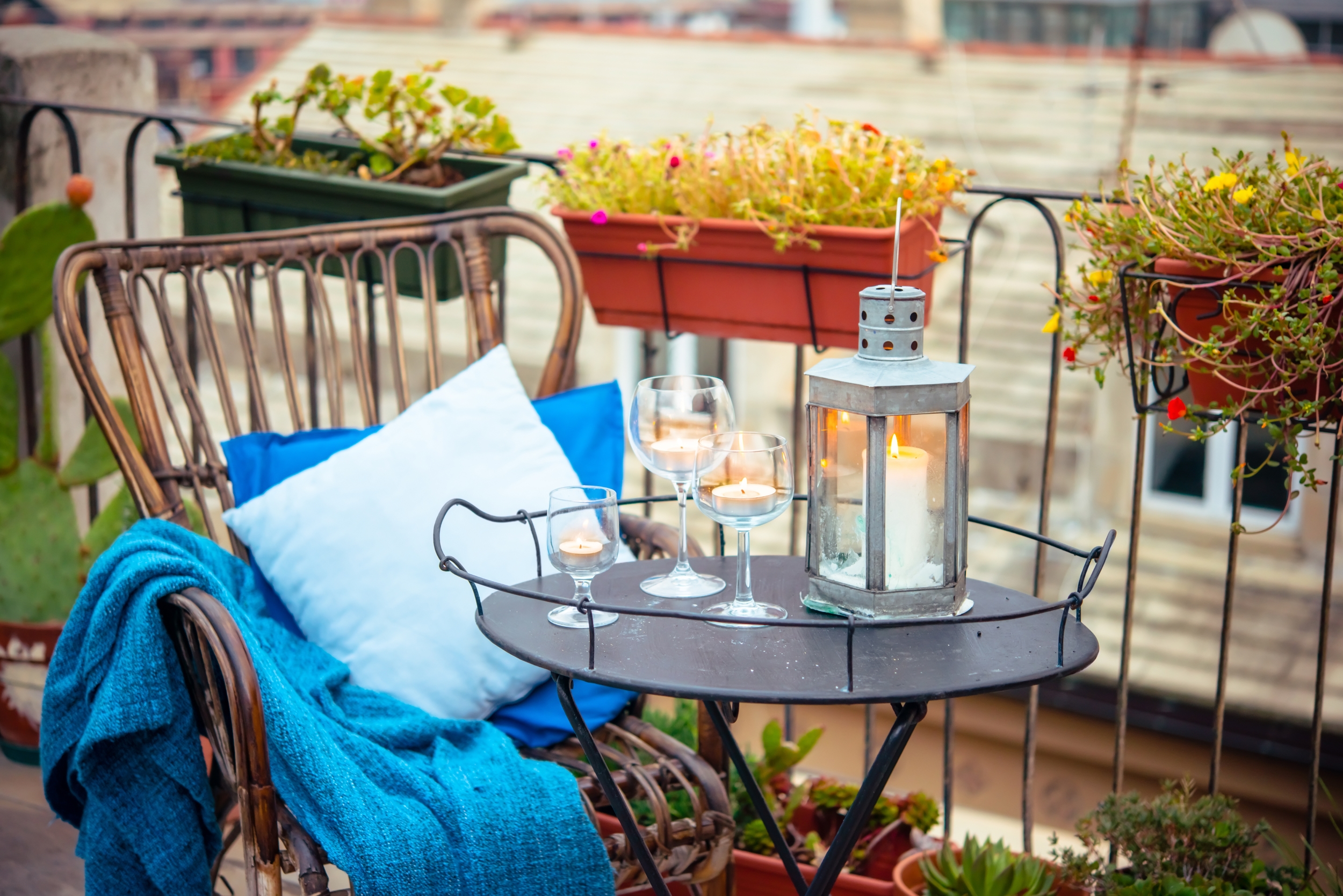 Fairy lights looped through the railing and balustrades can make any balcony look dreamy, but you should only use yellow or orange lights. Other colors can make it harder for your eyes to relax. And you should never go with blue lighting because it can prevent you from sleeping. It's true!
If you don't have a power outlet in your outdoor space, opt for solar lamps. They'll charge in the sun all day long and light up your balcony at night.
To experience total relaxation, scented candles are a great balcony lighting option. Their fragrance can have a calming effect on your body, and the flickering light they provide may be just enough to allow you to relax in darkness while still being able to see.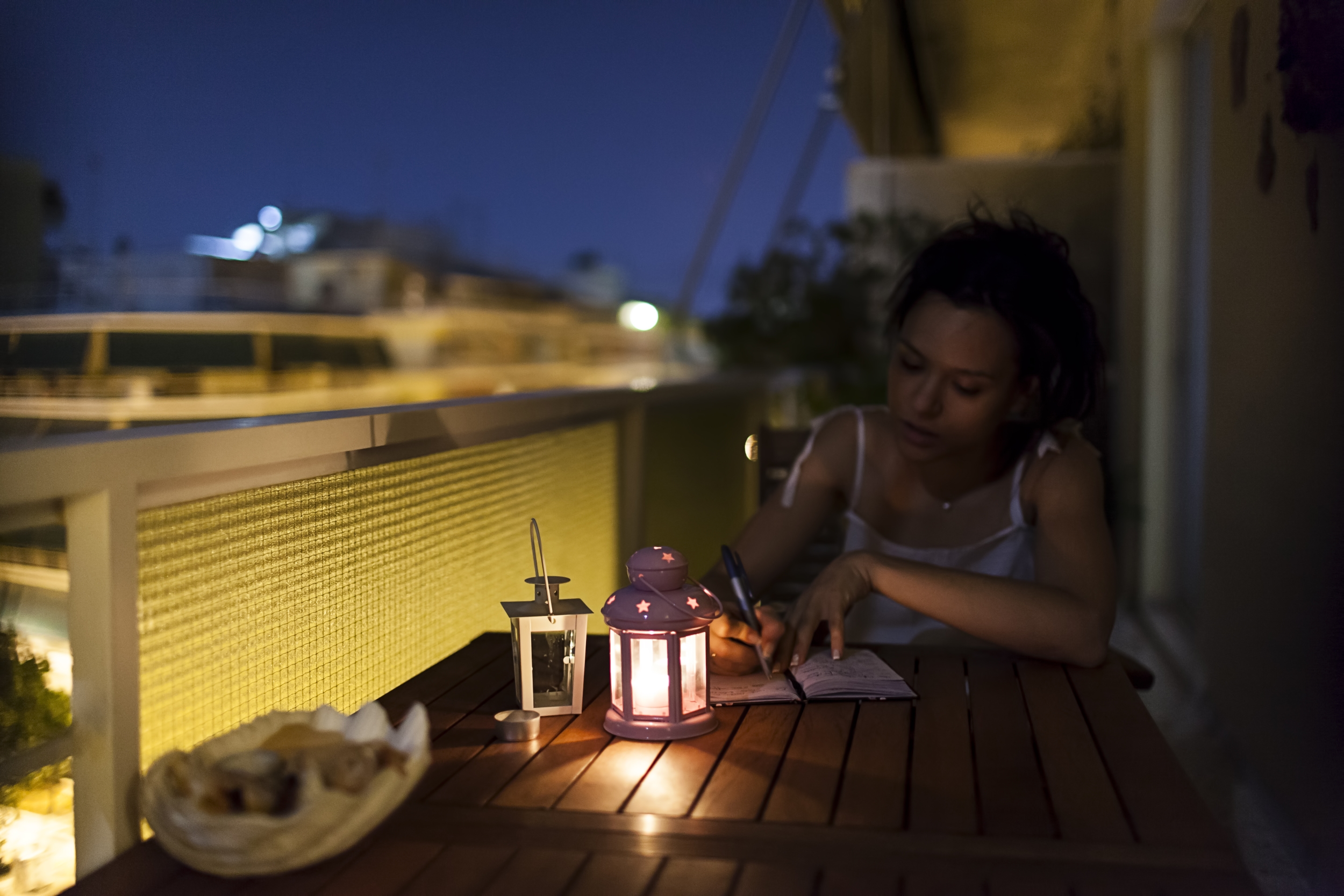 In his book "A Girl I Knew," J.D. Salinger perfectly captured the essence of a balcony: "She wasn't doing a thing that I could see, except standing there leaning on the balcony railing, holding the universe together."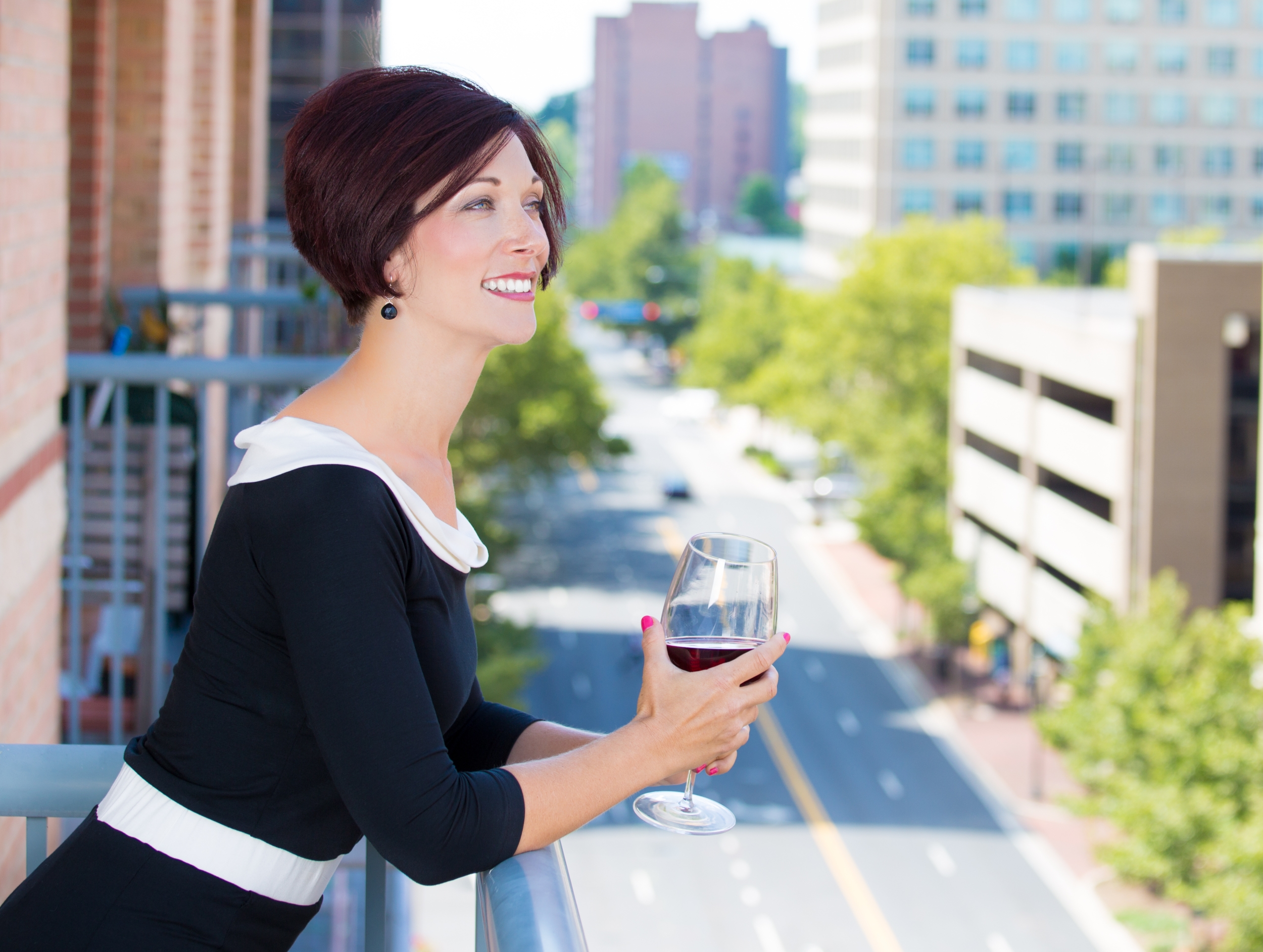 Images used with permission, courtesy of www.shutterstock.com