Knowing how to decorate a coffee table can mean the difference between blah and beautiful. I'm going to show you three different examples for decorating a coffee table from my own home that I hope will inspire you.
I know the struggle is real when it comes to picking out the right coffee table for your living room. Round or rectangle, modern, or traditional… All the options can be overwhelming. But once you finally reach a decision and bring home the perfect table for your space, you may stand back to admire it and discover to your horror that it looks a little… boring. A coffee table without the right styling can be a real living room eyesore.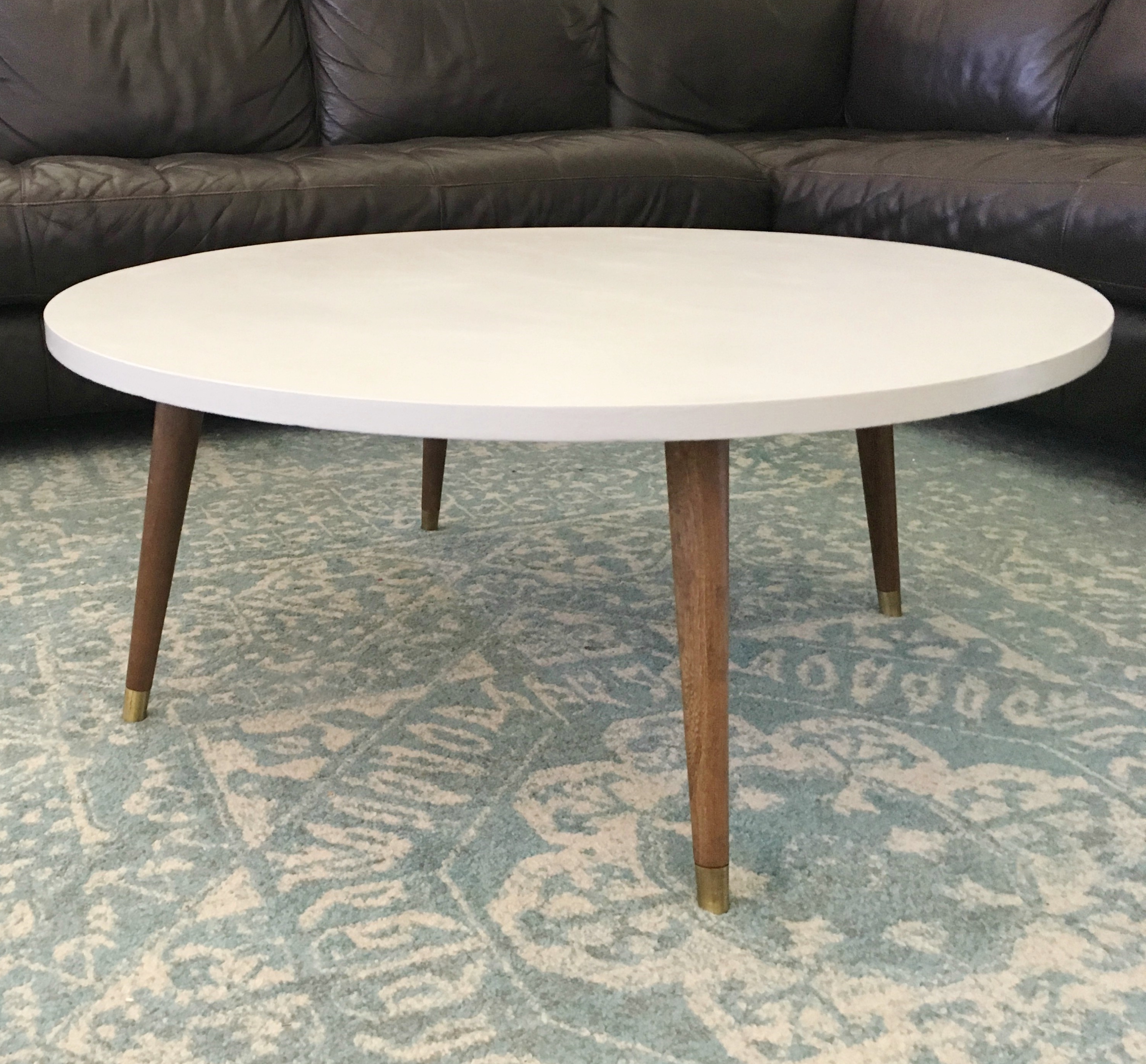 No one wants a plain, boring table sucking the energy out of a room, so if your coffee table is the living room equivalent of a party-pooper, you can use the following examples as a guide to transform your coffee table into the life of the party! Each one is simple and easy to duplicate. The key to coffee table styling is using a variety of objects positioned at different heights — all while keeping the table from looking cluttered.
1. Bright and Colorful
If your room needs a dose of color, or you just like bright and cheerful rooms, go for this style. Use a stack of books in different colors to created height, and then top it off with a vase of flowers — because what could be more happy and colorful than flowers? If you don't like spending money at the floral shop, consider fresh flowers from your yard for the same effect. Add a couple of different vases of difference sizes, and for a uniform look, coordinate the vases to the colors of the books. A finishing touch can be a metallic figurine like this silver bird, or a candle.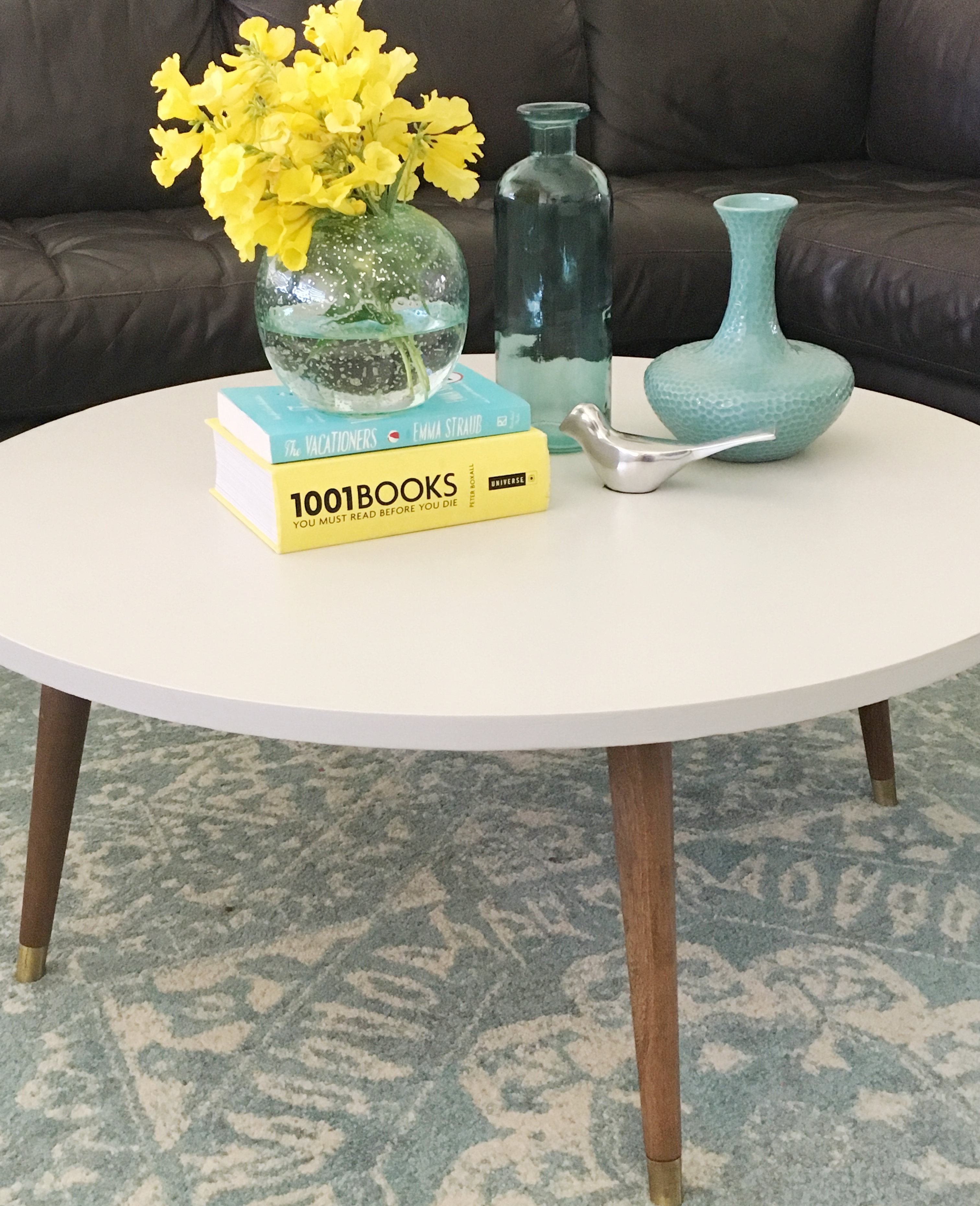 2. Gold Minimalist
An easy way to style a table is to stick to a theme for the finishes. In this case, I used a gold finish theme. A gold sculptural sphere, a gold tray, and a gold book all combine to make this simple display. Every vignette needs a bit of greenery, so add a small house plant in a simple pot. This look is simple, low enough to not be distracting, but interesting enough to add a bit of chic to the space.
3. Woodsy and Natural
If your style is less bling and more rustic, this coffee table decor is for you. Gather up a variety of wood finishes, nature-inspired objects, and a green leafy plant for this look. Place the tray down first and adorn it with the plant and a smaller wood accent. The tray adds a little order to the tabletop so it's not just a cluttered bunch of stuff. Next to the tray you can use a couple of vases and another object. In this case, I used an antler-shaped figurine to keep within the nature-inspired theme.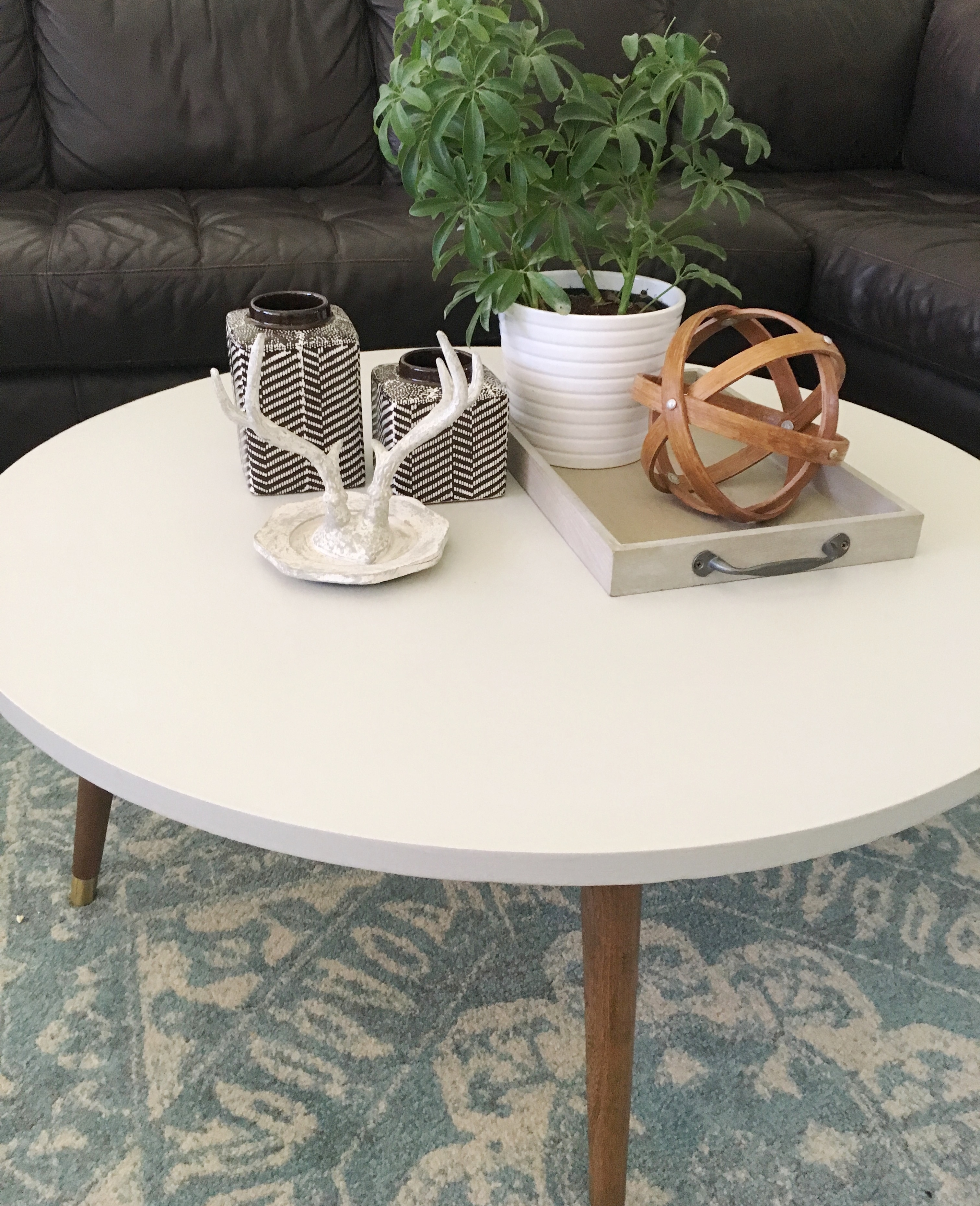 There you have it! One simple coffee table decorated three different ways. And you don't need to spend a lot of money to achieve these looks. By simply "shopping" around your own house, you'll probably find all sorts of items you can use to style a coffee table. Don't be afraid to relocate the objects in your home. Just because you placed a candle on a certain shelf when you moved in doesn't mean that candle has to stay there forever. Rearrange, restyle, and have fun!