Whether you're struggling with a small amount of garden space that's bursting at the seams or you want to maximize your overall yield this summer, consider succession planting, also known as staggered planting.
Truth be told, my first bush green bean plants are already starting to die down after more than three weeks of heavy production — and it's not even June! Instead of leaving the space open until I plant my winter crops in mid-to-late August, I figured it's best to plant a second and possibly even a third batch of beans in the same spot. As a bonus, more beans=a happier (and healthier) family.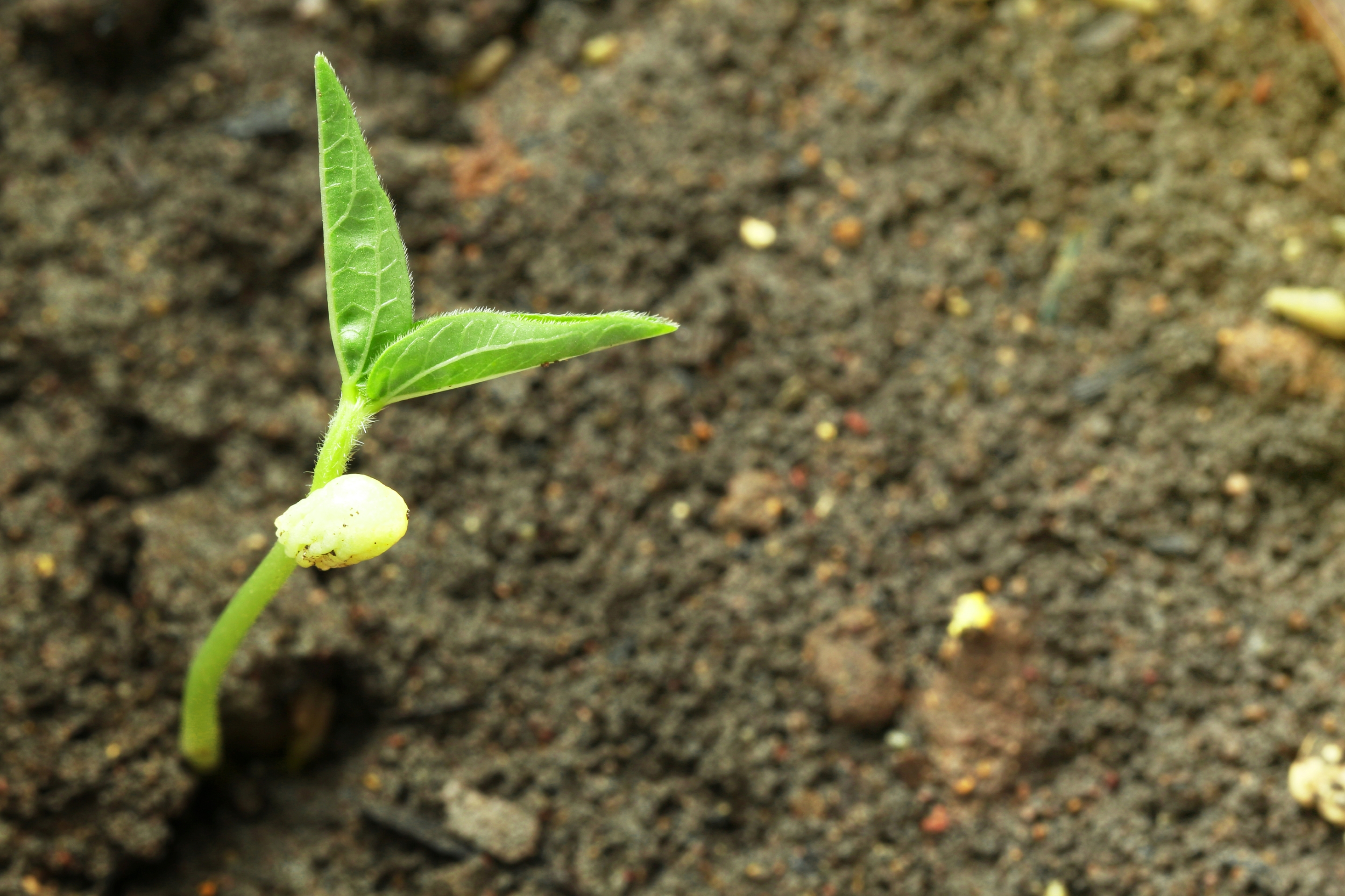 Succession planting truly is the best way to make the most out of a growing season, especially if you're dealing with limited room and time. If you're interested in learning about this handy garden trick, read on.
What is Succession Planting?
When discussing succession/staggered planting in a backyard garden, we're generally describing either one of these two common planting practices:
1. Planting the same crop at different times, usually one to three weeks apart, to ensure you have plenty to harvest throughout the growing season. This gardening method is especially common with vegetables such as greens and some varieties of bush beans that produce quickly and then die off.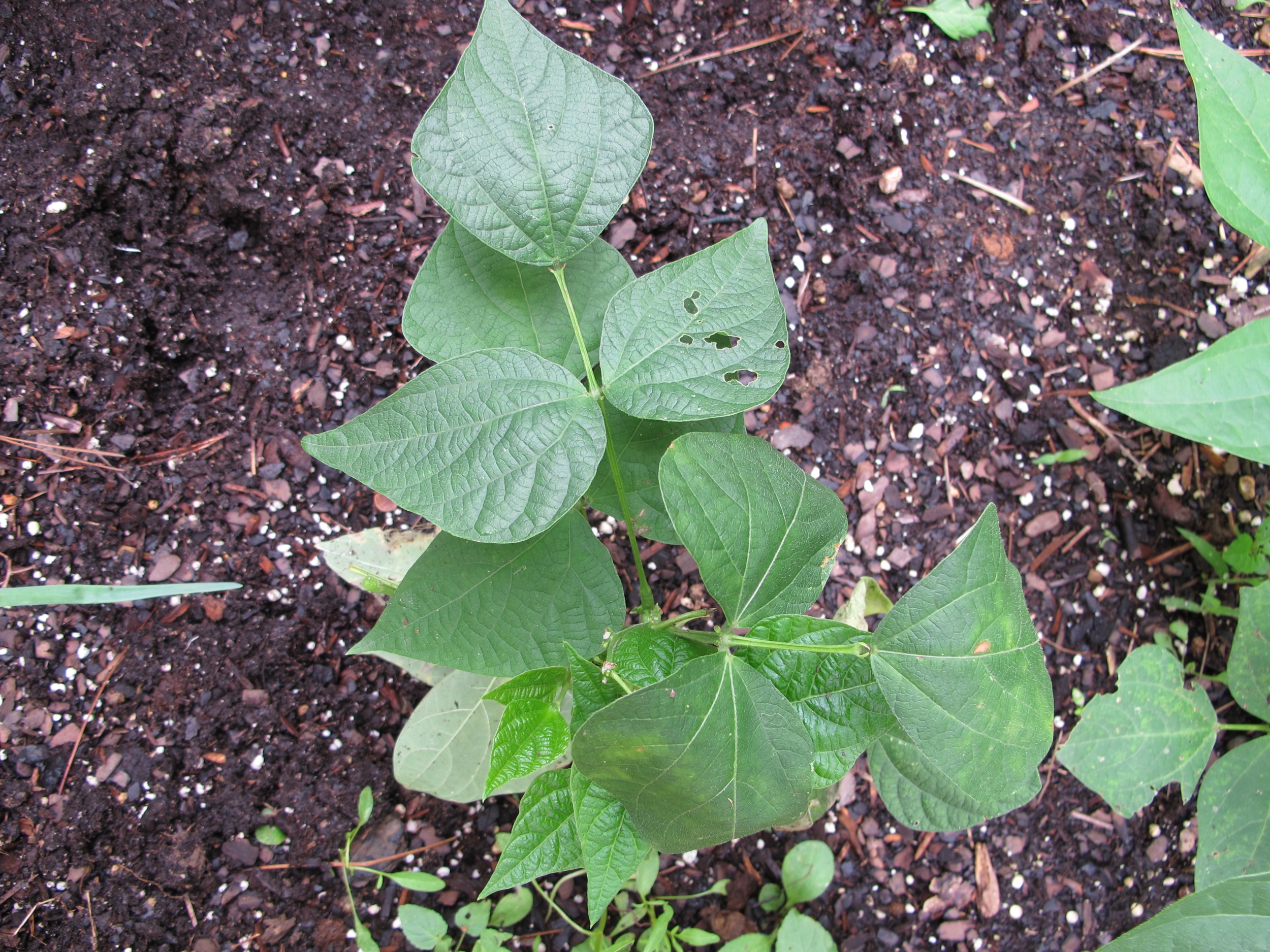 2. After harvesting one variety, completely removing the plant and sowing a different variety.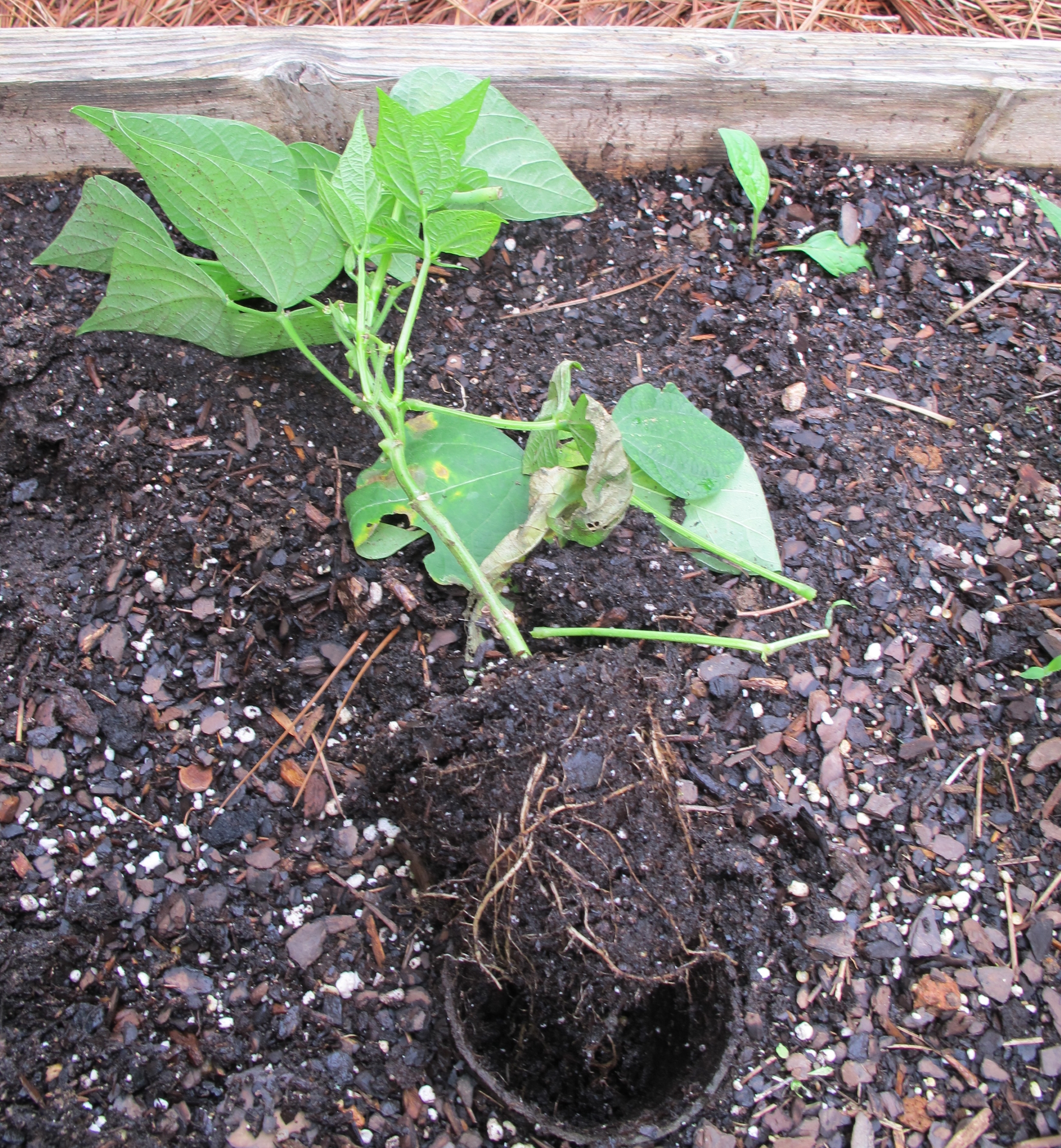 In this article, I'll use the term "succession planting" to describe both practices.
Creating a Plan
The key to a successful succession planting season is formulating and sticking to a schedule. Follow these steps to create a plan you can follow from early spring to late fall and beyond.
1. Determine which plants you want to grow in the space you have. Be sure to indicate the space you have for succession plants versus the space you need to plants that grow the span of the season.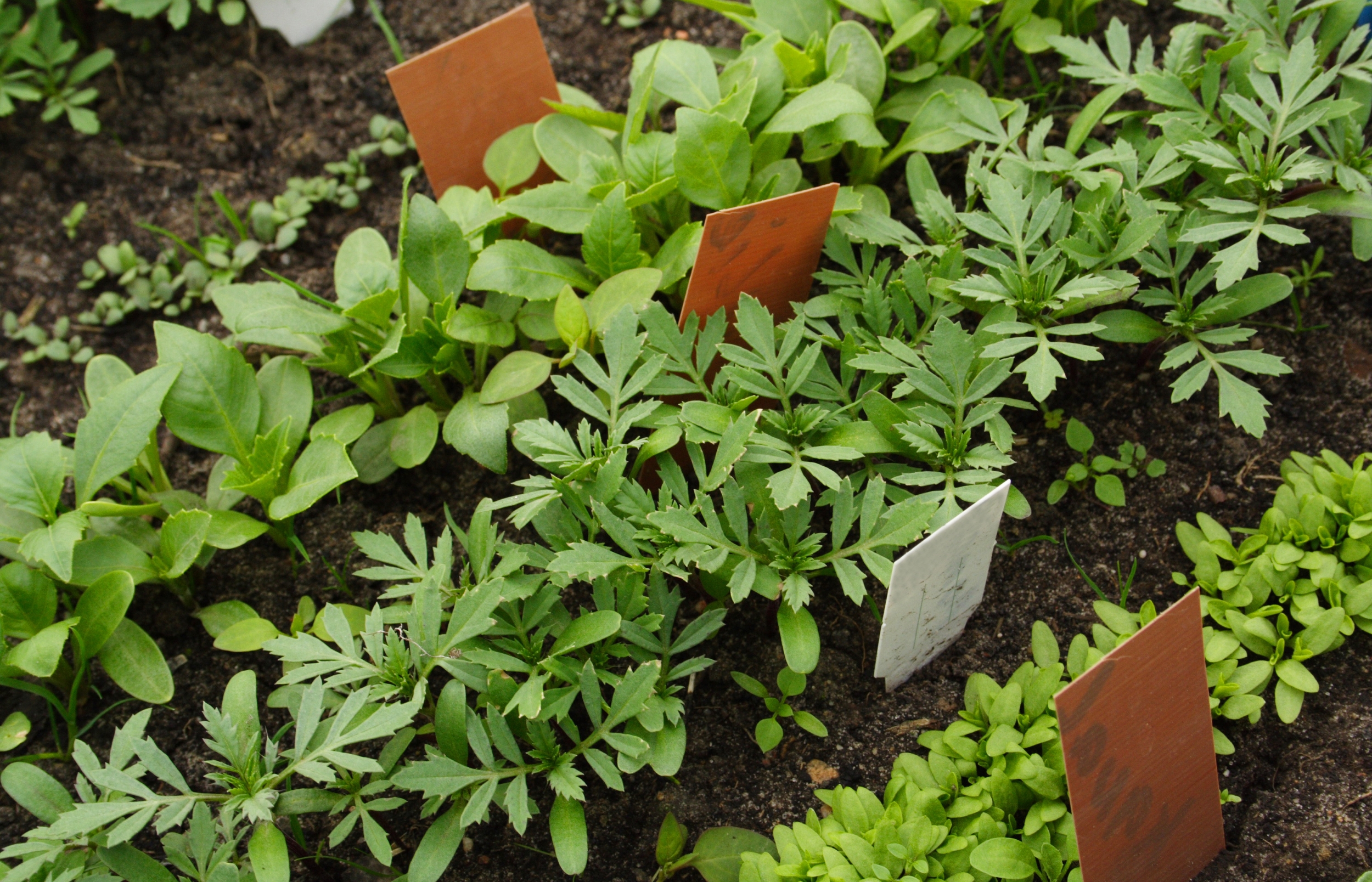 For example, in addition to growing my perennial favorite garden plants (which in my case are tomatoes, onions, and jalapenos to concoct the world's best homemade salsa), I always maintain at least one-sixth to one quarter of my garden space for succession plantings of greens and beans.
New gardeners may want to devote an entire bed to succession crops. After a season or two, you'll get a good idea of the ideal timeline for your garden.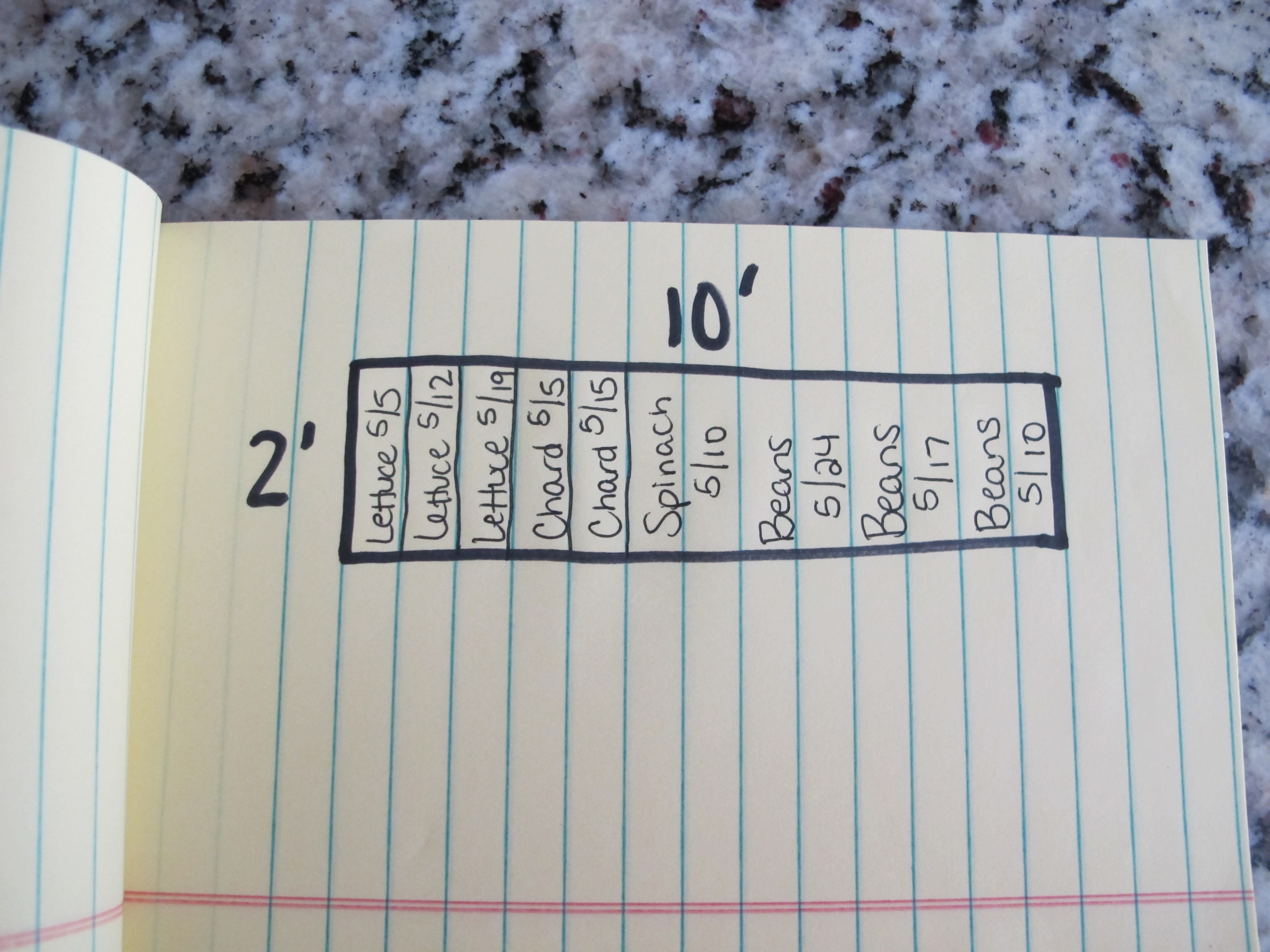 2. Understand the growing cycle of the plants you want to harvest. Here are some of the common plants grown in succession and a suggested time lapse between each sow.
Leafy lettuces: 7-10 days
Spinach: 7 days
Chard: 2-3 weeks
Bush beans: 2 weeks
Cilantro: 2 weeks
Carrots: 3 weeks
Melons: 2-3 weeks
3. Create a schedule to keep track of what you sowed and when. A schedule will also help you estimate the anticipated harvest time. A simple printed calendar works fine for this, or you can add key planting dates to your online calendar.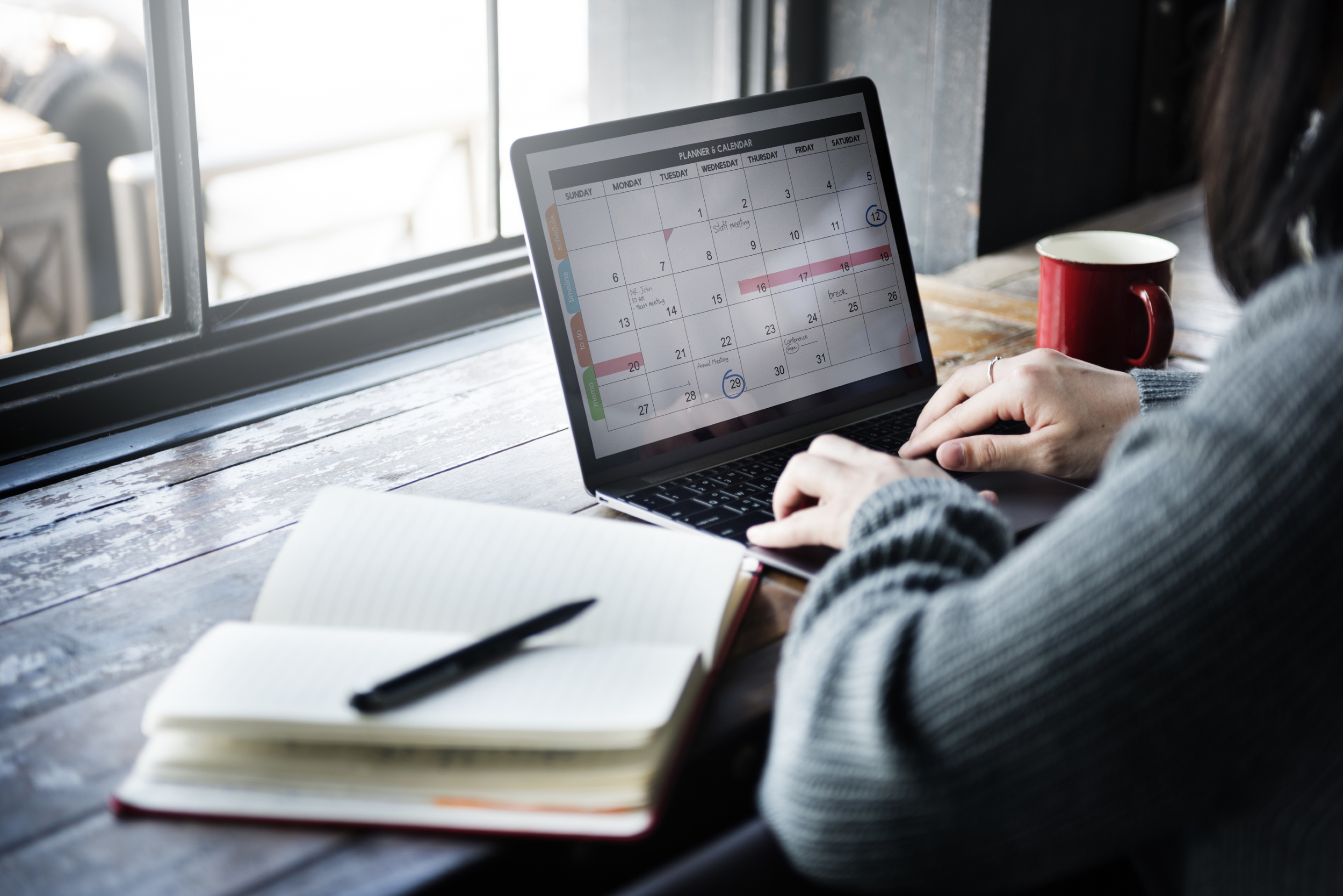 More Ins & Outs of Succession Planting
Since it's already nearing summer, you're probably in the clear in terms of direct sowing (if you don't know your last frost date, check out this handy resource from The Farmer's Almanac). So plant your first rotation in one area of your garden, leaving room for subsequent plantings.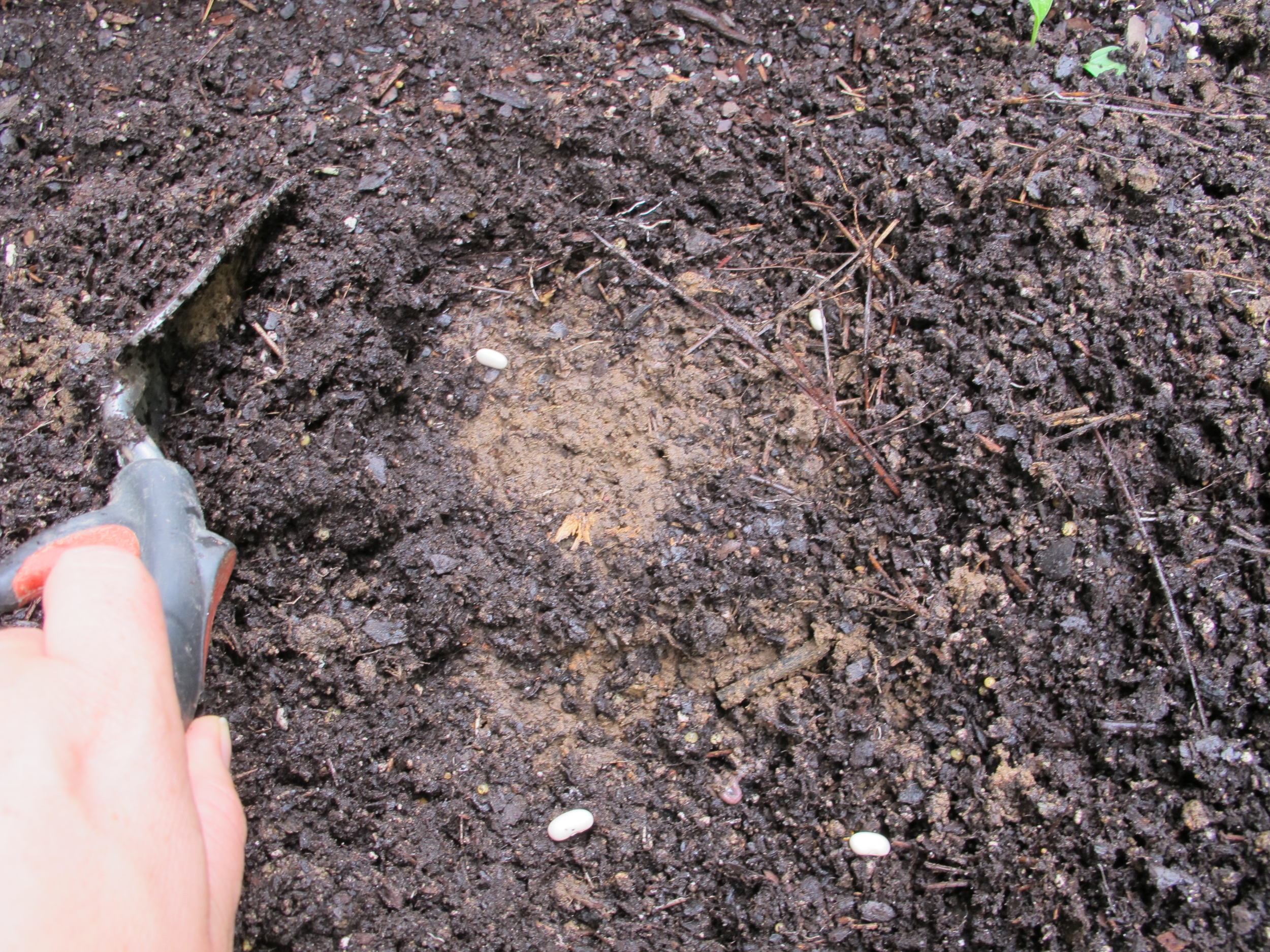 Then, just follow your calendar. Isn't succession planting easy?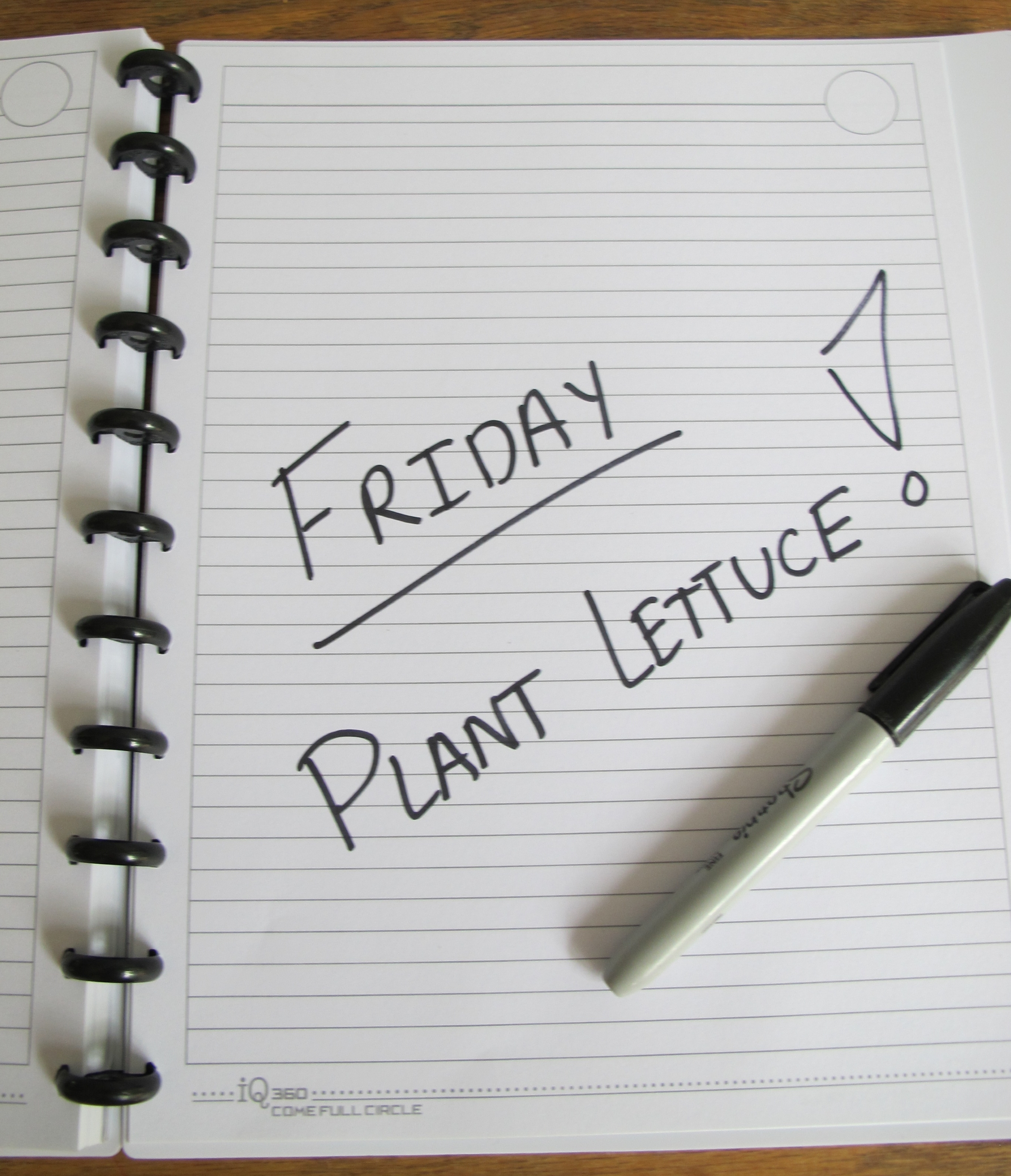 Follow these helpful tips to make the most out of your succession plantings:
If you don't have space in your garden but still want to try succession planting, start your seeds indoors when it's time to sow. Use biodegradable peat pots for easy transplanting when space frees up.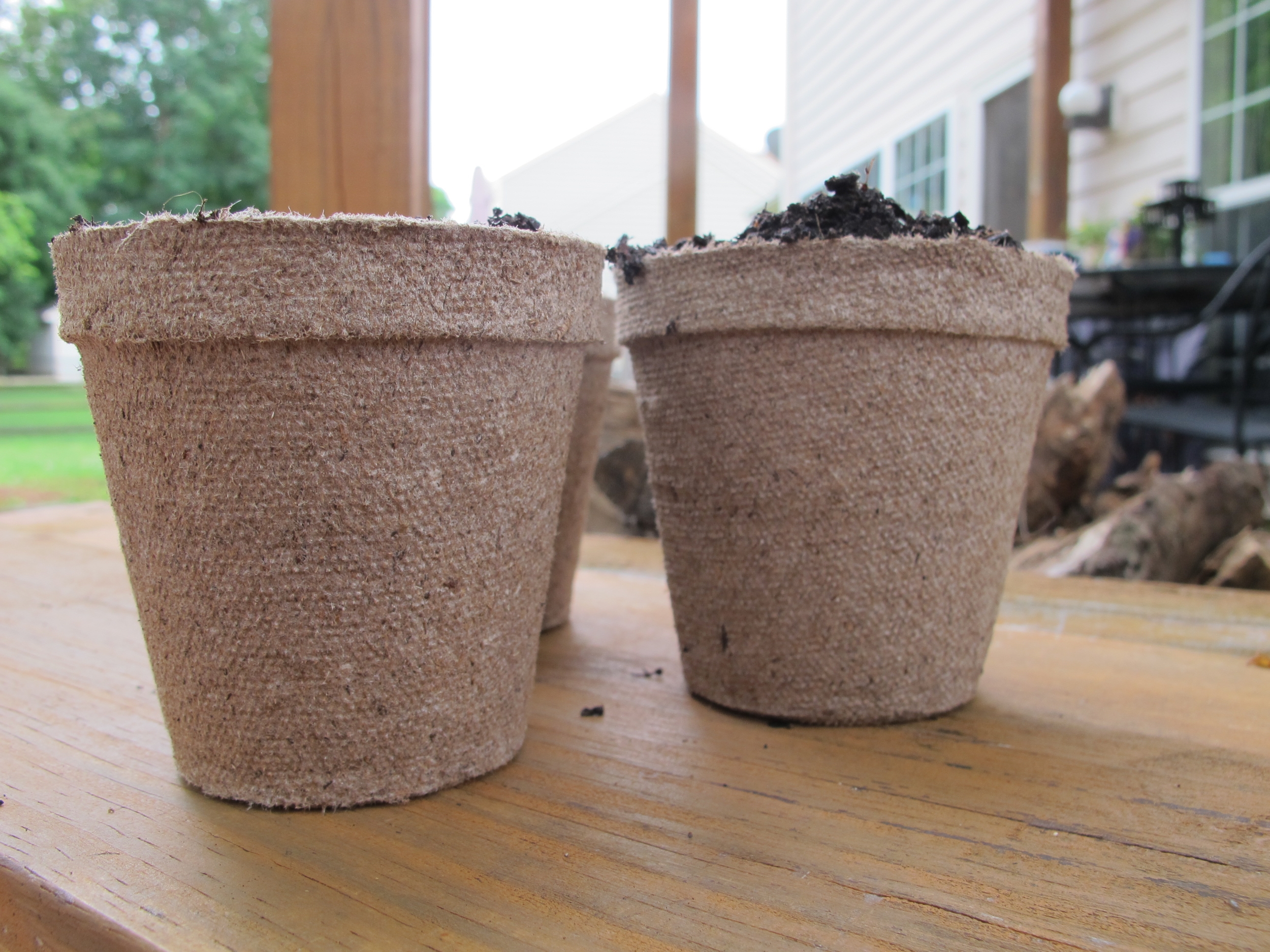 Label your garden to keep track of each planting.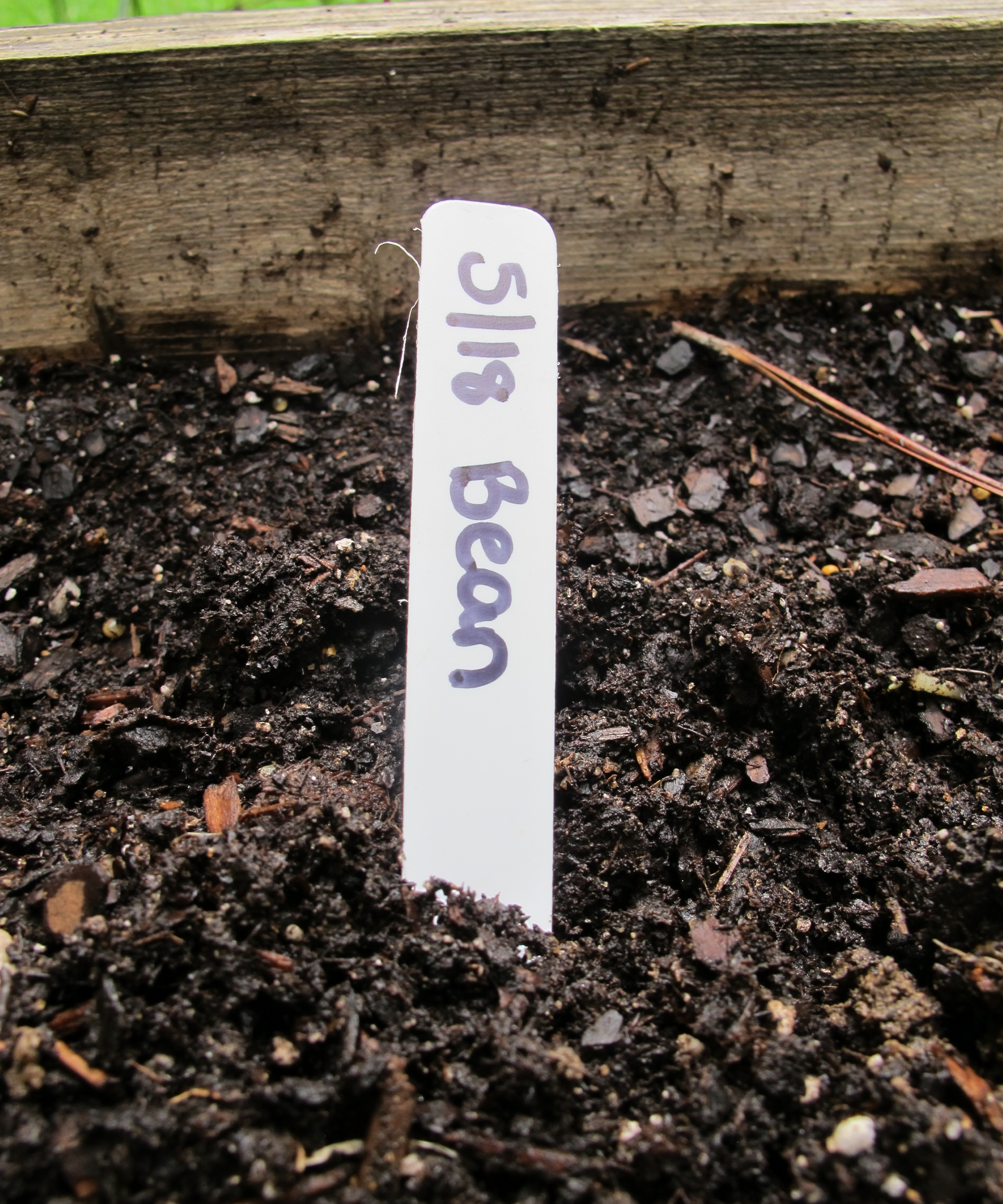 Let the seasons be your guide to make the most of your time. Use early maturing varieties that produce until mid-summer. Then, remove those and sow fall and winter plants in the same location. There's no need to "save" garden space for the next season if you adequately plan.
You may feel invested in your plants, but if you notice disease or pests, it's best to remove them and start fresh to avoid losing any prime growing time. Don't feel bad about buying a plant start. It's not cheating, I promise.
Succession/staggered planting is your best bet at achieving a high-performing, long-lasting garden bounty. Take the time to make a plan, and you'll already be well on your way to more veggies and greens!
Images used with permission, courtesy of Tina Jepson and www.dreamstime.com