Most of us know about how important curb appeal is when you're trying to sell your house, but what about during the much longer periods of time when it's not on the market? Your house shouldn't only look good on special occasions, and making your front door cheery and inviting is an important step to make sure it gives the right first impression.
I went to visit someone's home for the first time the other day, and it took me a minute to actually find the front door. The path was overgrown with shrubs, and the door (and the garage) were the same color as the house. I had to sit in my car for a few minutes trying to see where I was supposed to go, then, when I did walk up the path it was so difficult that I felt like a baby goat navigating its first mountain.
If you want people to visit, or even if you want to give yourself the warm fuzzies when you come home from a long day at work, your front door should feel welcoming and stylish.
Here's a few, quick ways to makeover your front door, and maybe encourage a few more of visitors.
Paint it a Different Color
Just because it comes with a factory finish, doesn't mean you can't change it. We should be able to see your door from the street, and your garage shouldn't appear more important than your entrance.
Chat with the people at the local hardware store, or call the manufacturer if you're not sure how to go about it. It might take some time, but it's worth it. Word of caution – when I painted mine a gorgeous English Telephone Box red, the primer color was pink, which did send some of the neighbor's running over in a panic while I waited a couple of days for it to dry.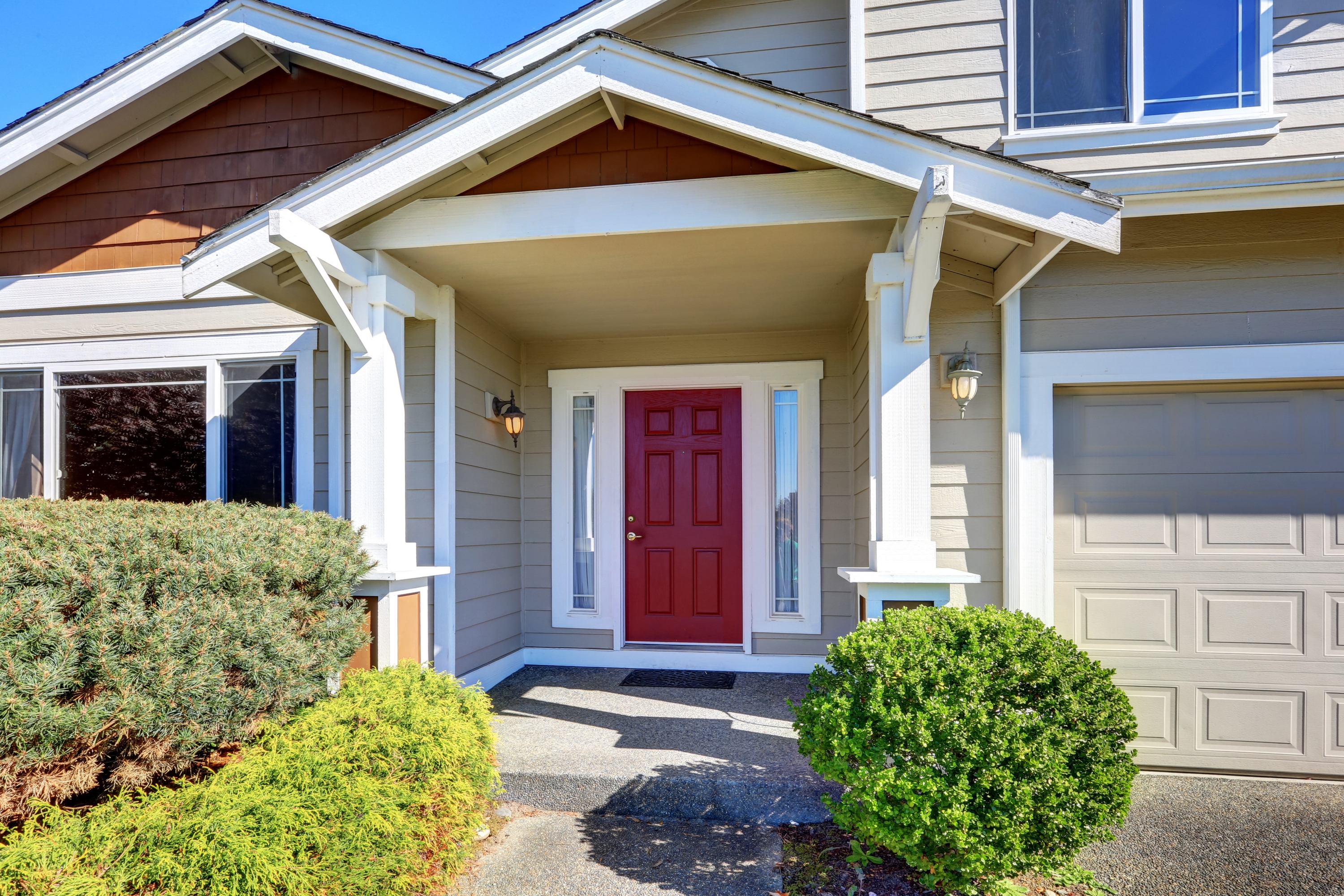 Add Decorative Details
A new set of house numbers (go bigger than you think you should) a custom doorbell, a wall sculpture, or a hanging plant will make it feel more welcoming and cared for. It's also a great way to express your personality.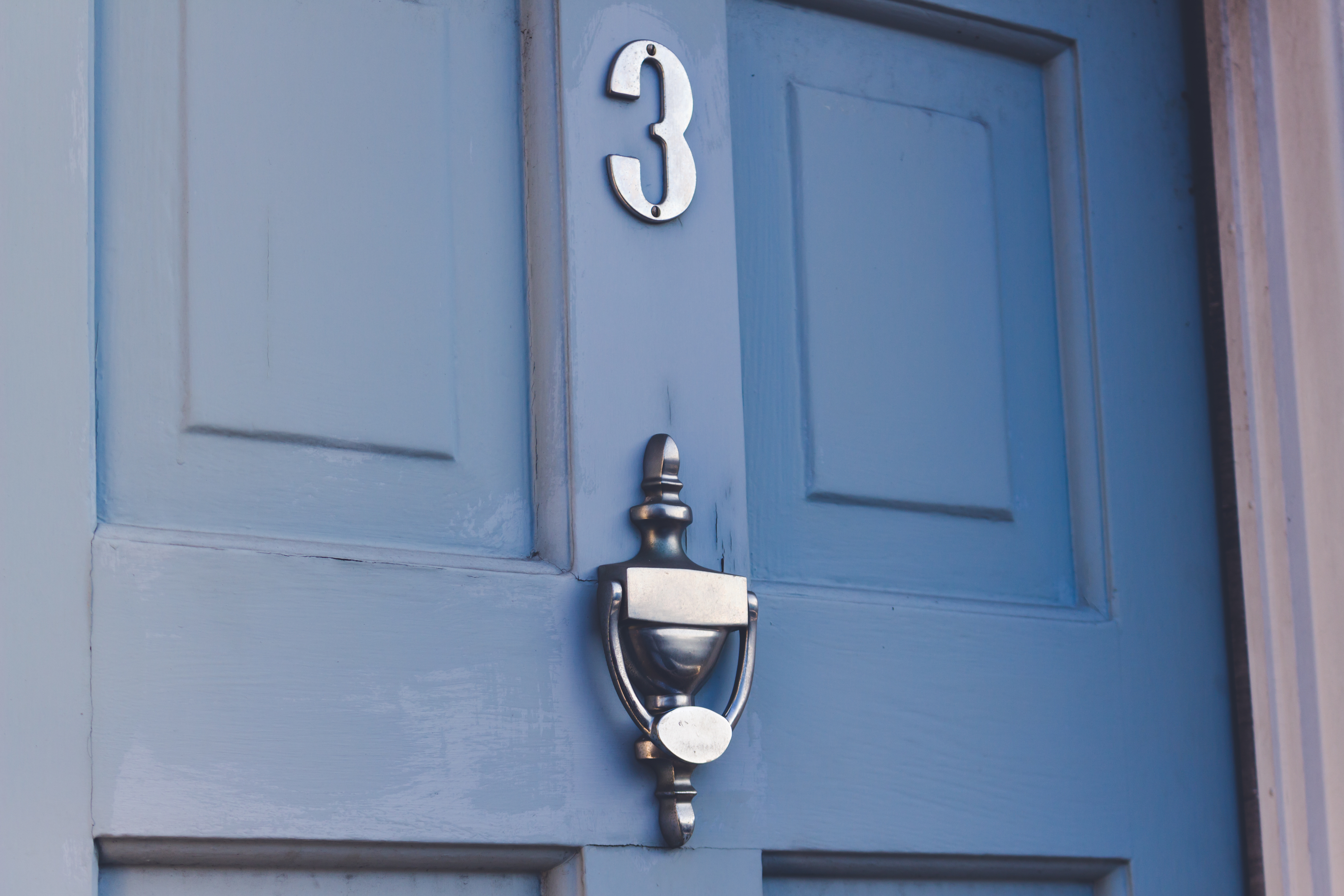 Take a Picture
Looking at it from someone else's perspective can be a bit of a jolt to the ego, but is also a great way to be realistic and get your creative ideas started. See what you do and don't like about it. Compare it to other homes, and think about what you can do differently. How do you want it to look?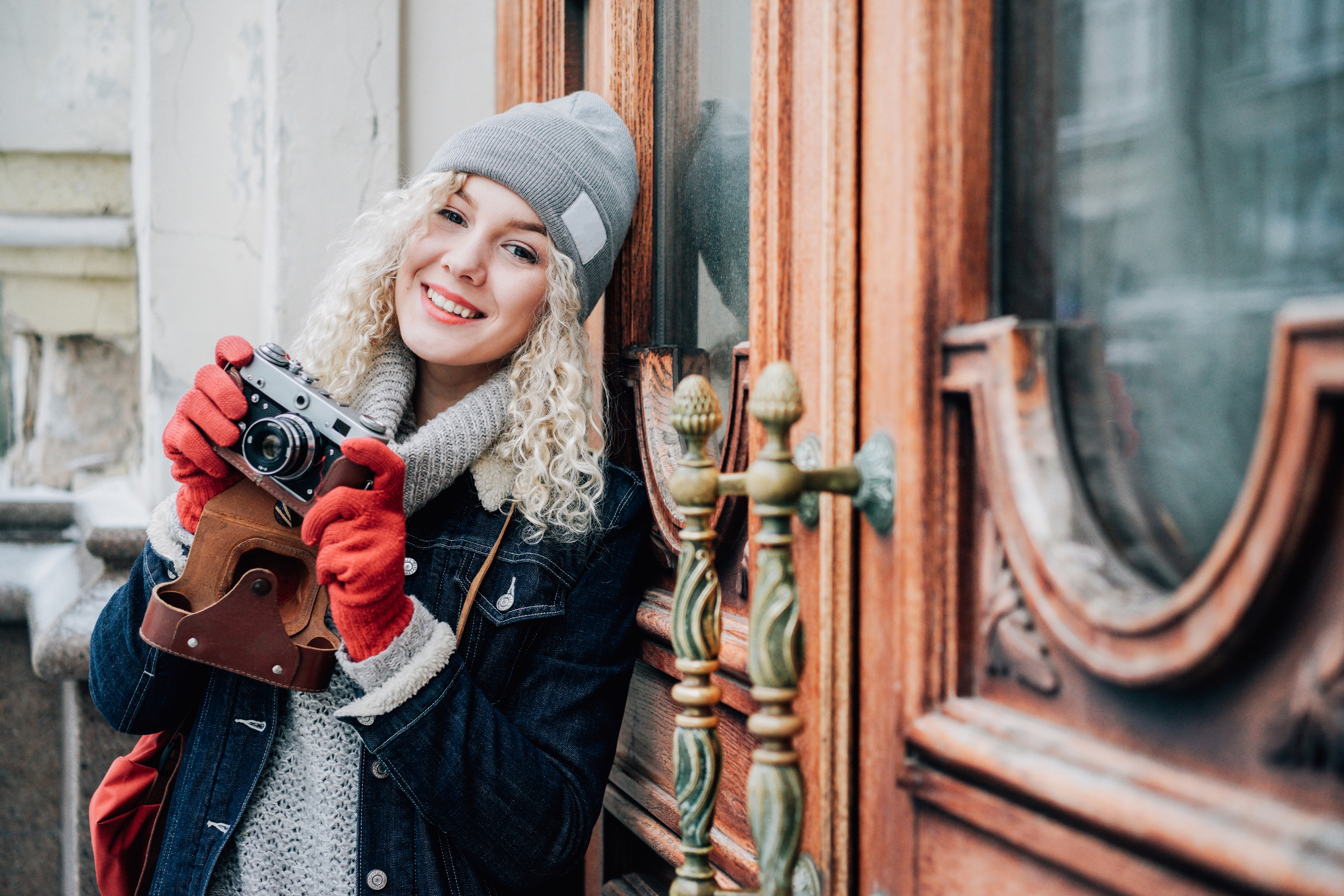 Clear the Path
If people can't get to your door, all the paint and fancy decorations in the world won't help you. Many of us have attached garages, and while we can slip quietly in and out with barely a dusting of snow on our feet, visitors often have to be more formal and walk the path that leads to our front door. If you have a path, take care of it; keep the shrubs and trees pruned, shovel the snow after a storm, and fix any broken pavers.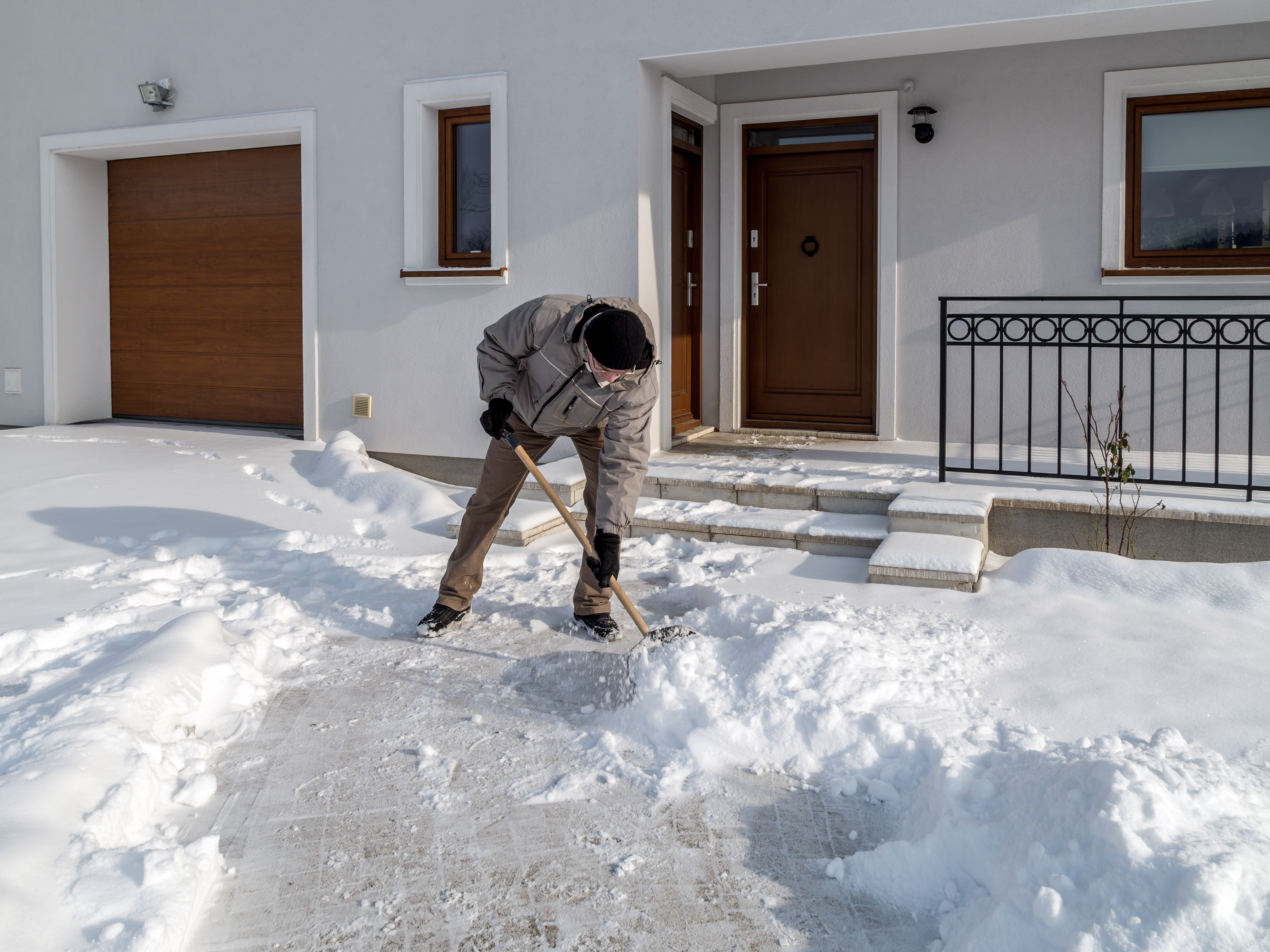 Hide the Junk and Fix What's Broken
Hose pipes, garbage cans, dead plants and broken lawn ornaments are depressing, and shouldn't be seen if you're not using them. If it's broken, fix it or throw it away, and if it's practical, but unsightly, hide it around the back when you're finished or put it in the garage.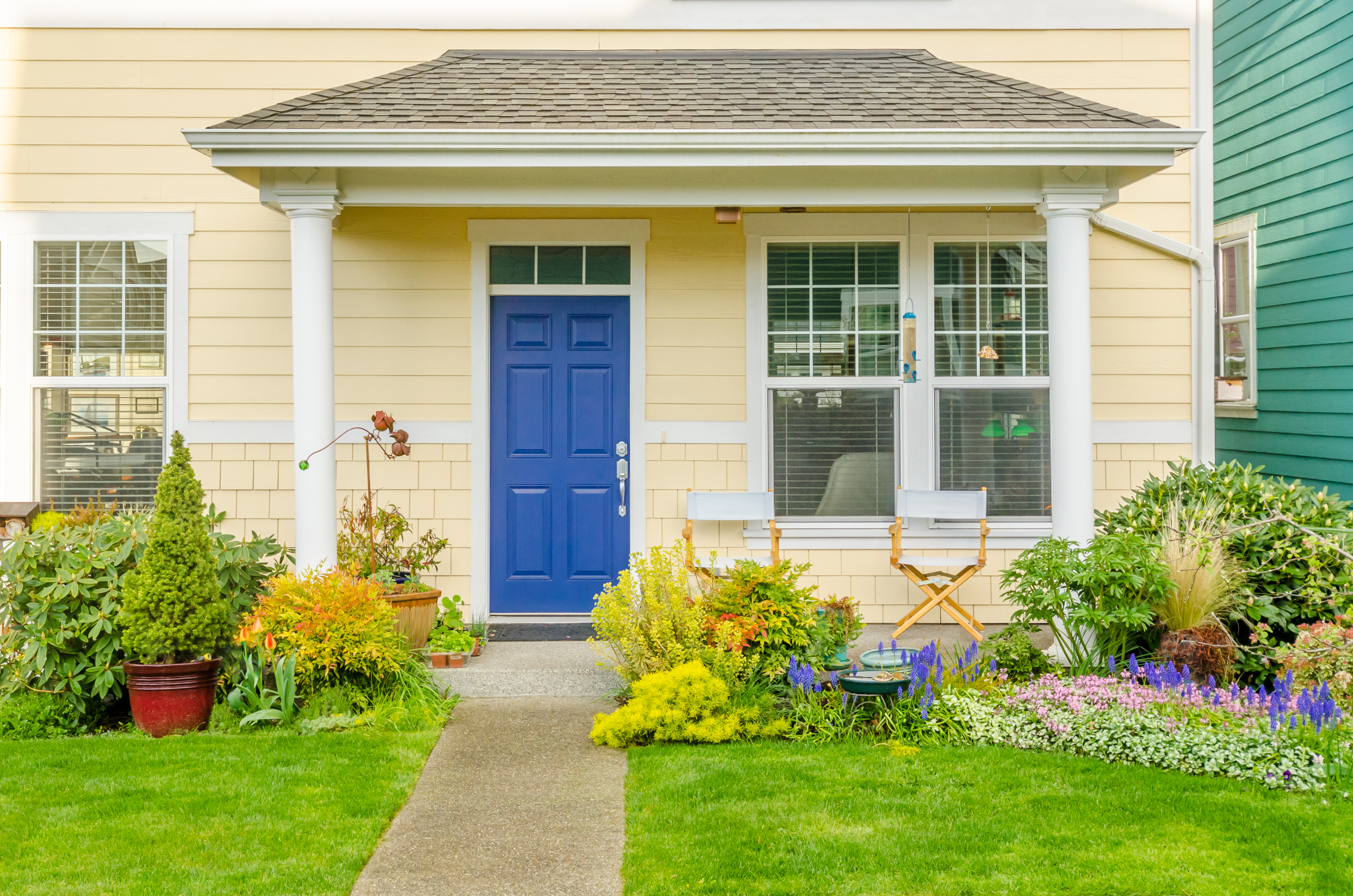 Get a Welcome Mat
It seems obvious, but it does actually make people feel more welcome; besides, most visitors do like to wipe their feet. It also prevents a lot of dirt and debris from coming into your home.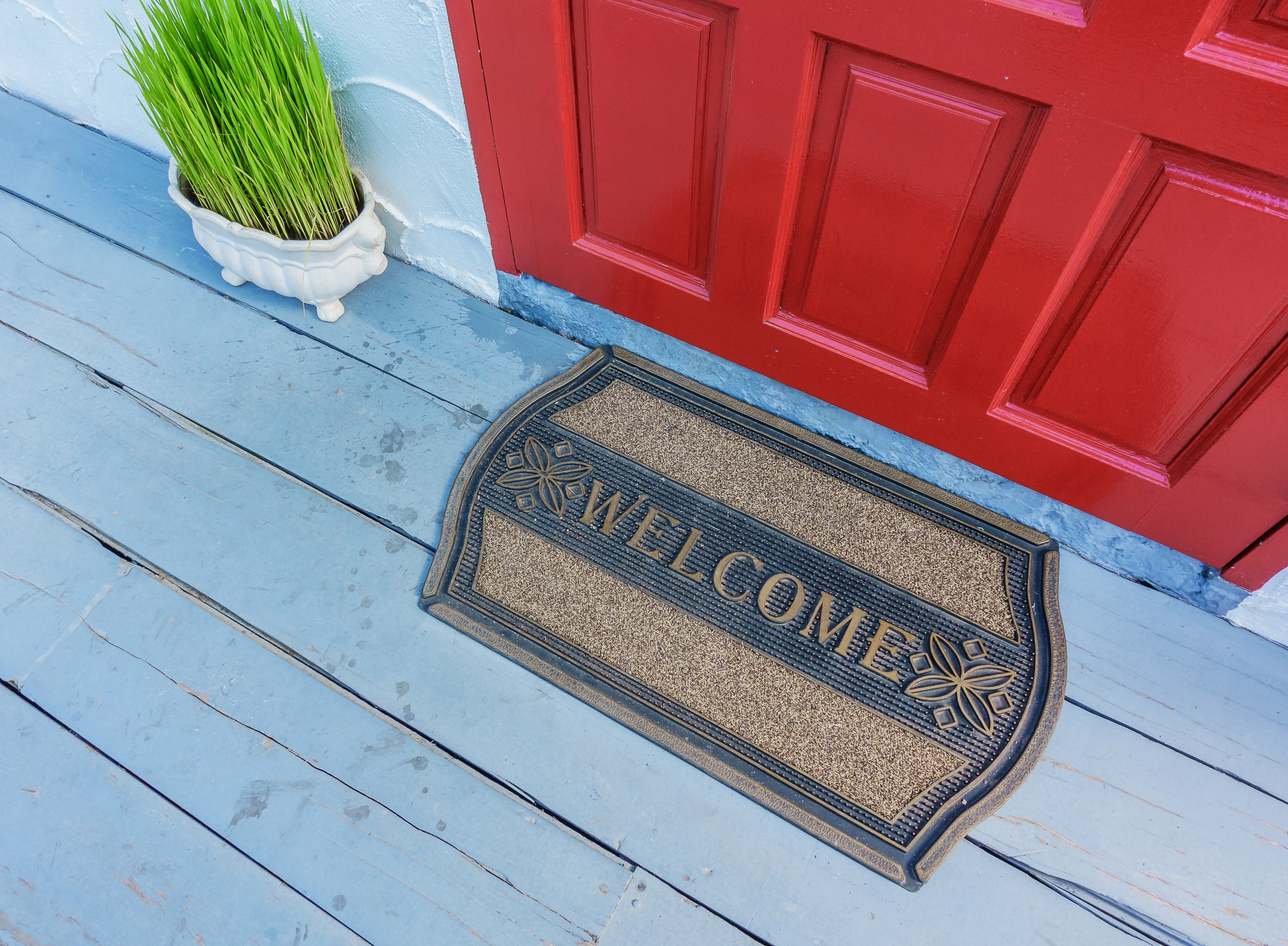 Add Some Color to Your Home's Exterior
Even if you're a minimalist, a small bit of color will draw people to your home, and create a more cheerful entrance. Try a colorful plant on your door step, herbs in a bright pot, or a seasonal wreath on your front door.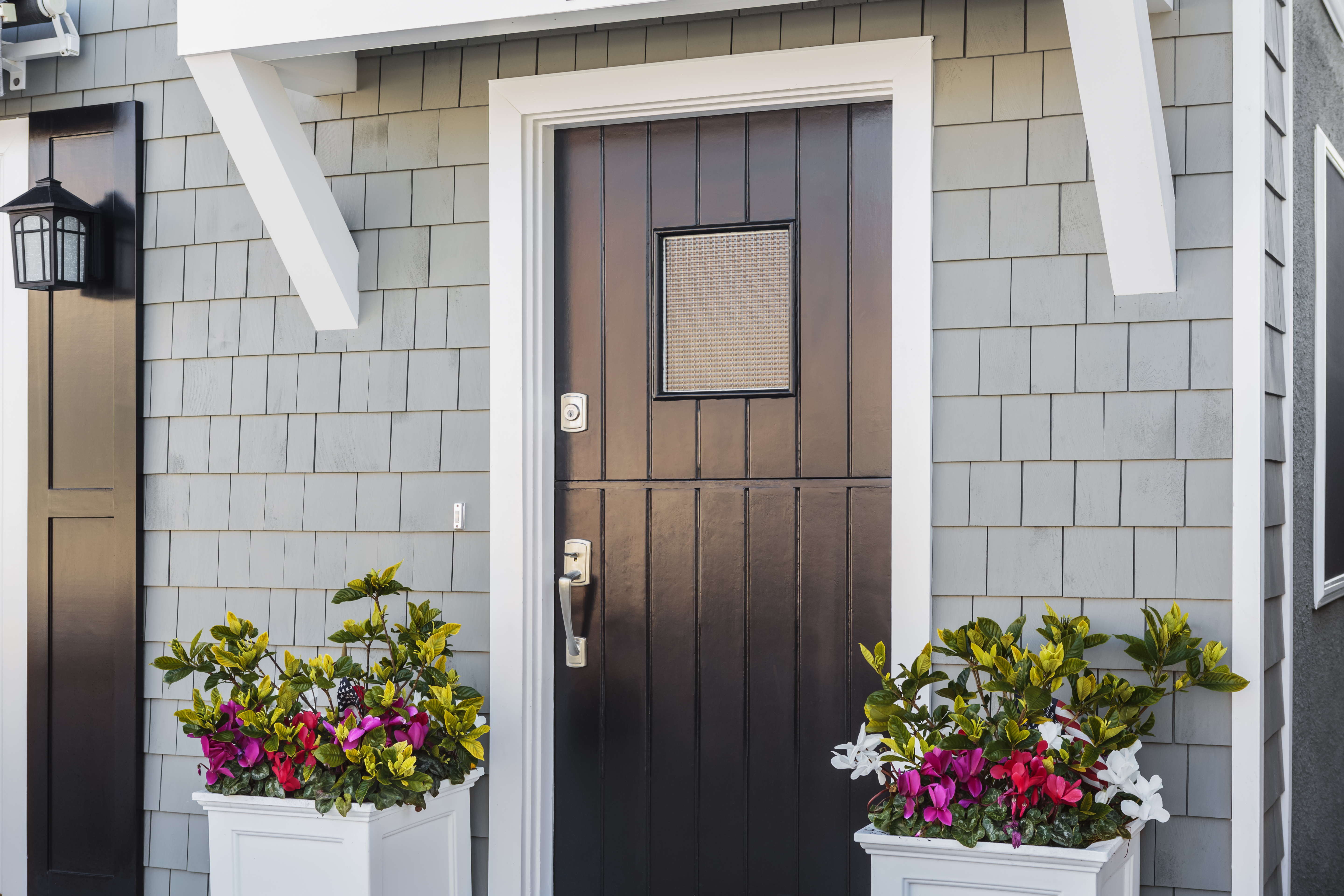 Images used with permission, courtesy of www.shutterstock.com