Stainless steel is sleek, stylish, and complements almost any kitchen color, pattern, or theme. It's more modern than enamel-covered steel in white or black, and the semi-reflective surface makes your kitchen seem a bit larger.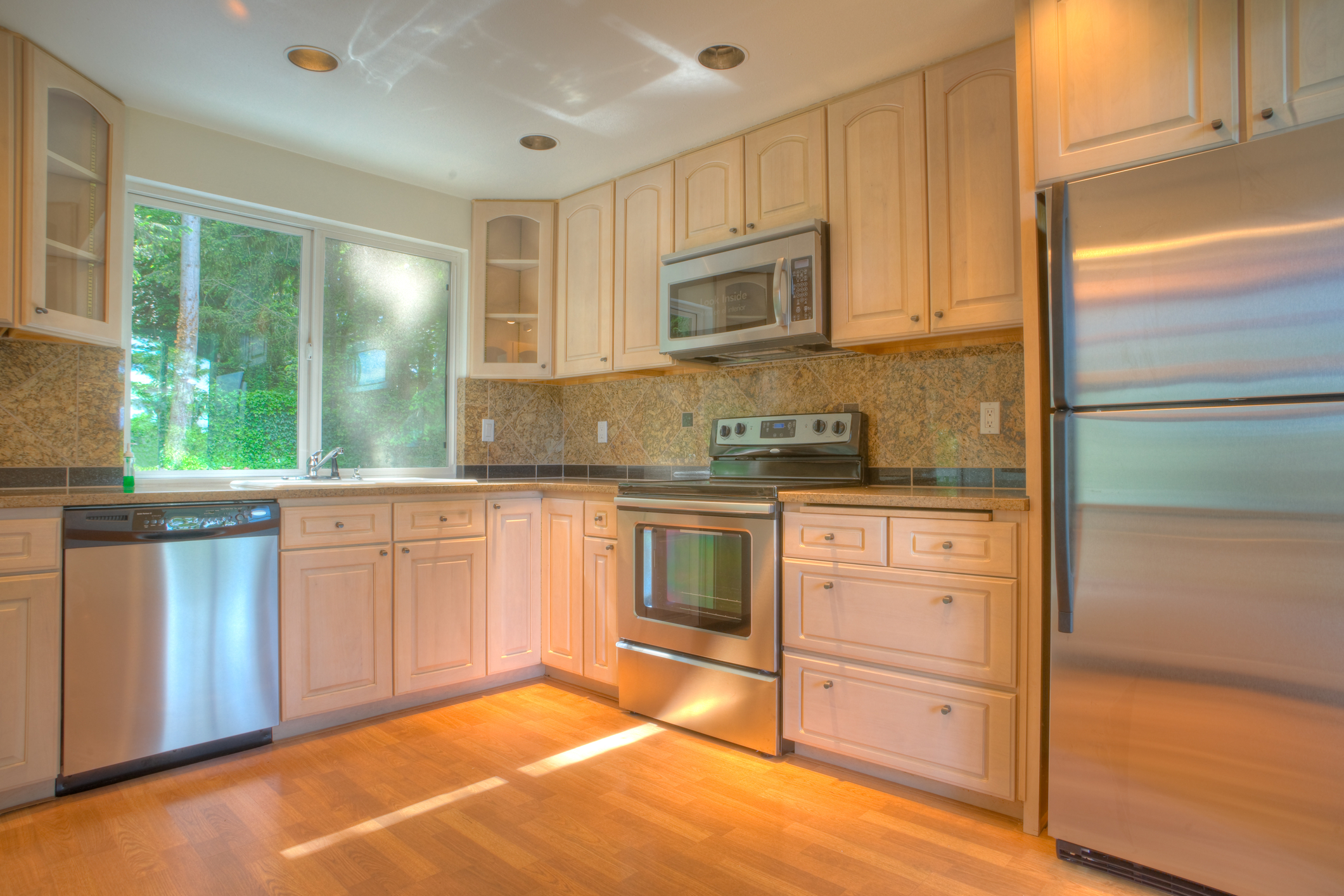 Photo by dreamstime
The downside, of course, is the price of stainless steel. If you already have appliances that work great, there's no real justification for swapping them out just because stainless steel looks better. Even if you're looking to replace a worn-out appliance, stainless steel will increase the cost substantially. Not to mention that having one brand new stainless steel appliance will ruin the cohesion and the look of your kitchen if your other appliances are standard enamel-steel. Should you just give up on the hope of having a sleek, modern kitchen?
No, because there's a mind-blowingly simple solution: stainless steel paint!
Photo by dreamstime
Go ahead and read that line again, but it's true. Stainless steel paint is paint that, well, looks like stainless steel. Many paint companies are producing lines of stainless steel paint, which offers homeowners the chance to update the look of their appliances without the cost of replacing old and installing new appliances. Most paints feature stainless steel particles, in varying percentages, which explains why the finished products that the paints provide look so much like the real deal.
The painted surface won't show fingerprints. Most of the popular stainless steel paints on the market feature automotive-grade resin, so your surface will remain tough and durable. Any nick or scratch can be easily fixed with gentle sanding and a touch up. Your fridge will still hold magnets, and you can even paint it with the food still inside!
There are many options for buying stainless steel paint, what some companies are calling liquid steel. You can buy a gallon of base coat for $50 and a gallon of high-gloss top coat for $55. Pint sizes run about $30 for the base coat and $25 for the high-gloss top coat. Some companies sell kits to help with the guesswork of figuring out home much paint you need. The refrigerator kits come with microfiber roller brushes, instructional DVD, and enough base and top coat for a standard refrigerator for about $80, while the range and dishwasher kit runs about $25.
Stainless steel paint takes about two weeks to completely hard cure, but you can gently use your appliances after 48 hours - just no aggressive cleaning sprees! Speaking of cleaning, you can only use warm soapy water, no chemical cleaners. The paint isn't just for large appliances though - you can use it to paint toasters, barstools, backsplash, faucets, etc. Anything you can reach to paint, you can paint with most stainless steel paints. If a little splashes somewhere you didn't want it, most paints on the market are water-based, so cleanup is easy.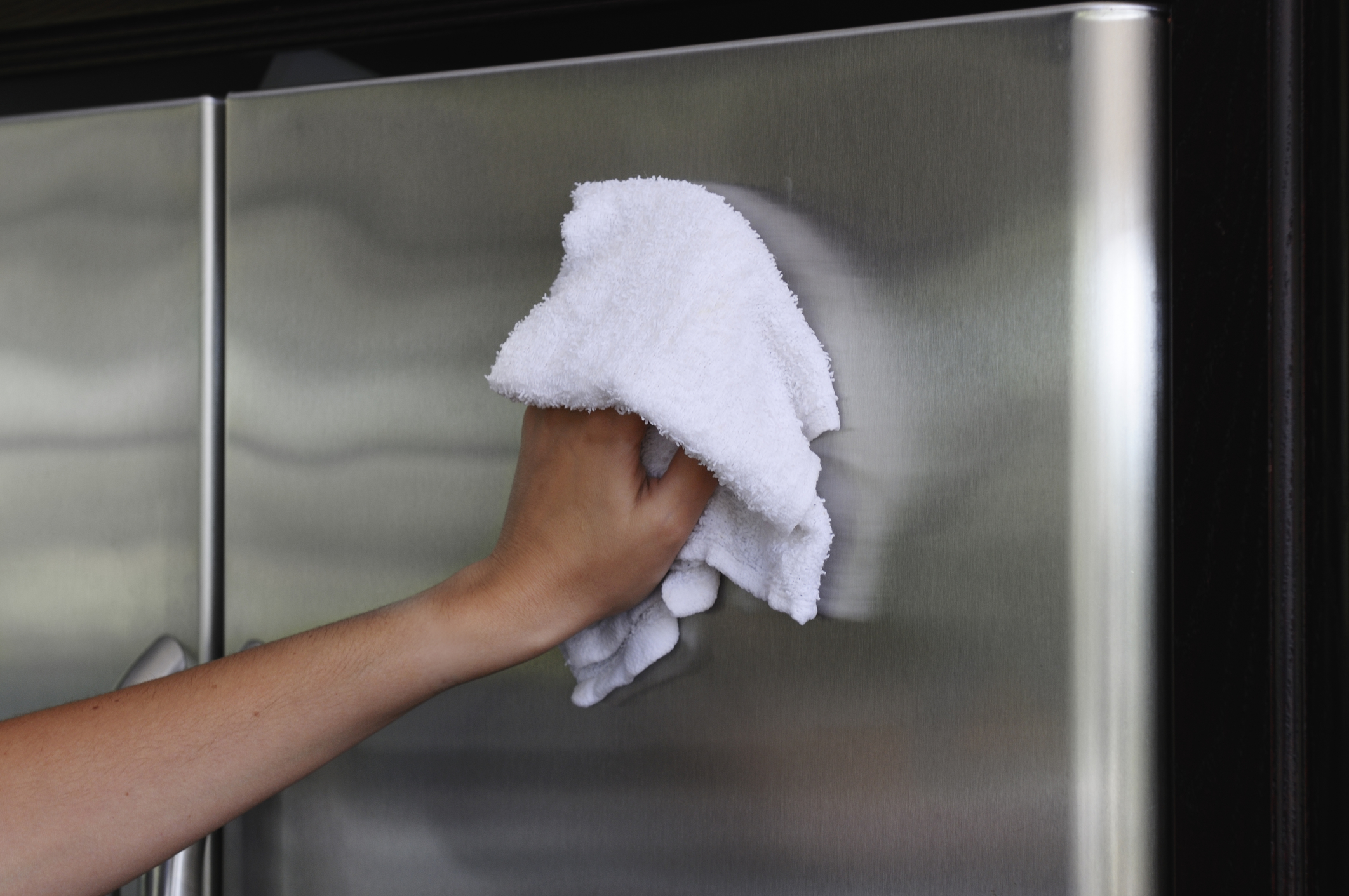 Photo by dreamstime
If you want stainless steel appliances without forking over your retirement savings, think about trying stainless steel paint. There are plenty of examples on blogs and websites of real homeowners who have painted their appliances, so do an image search if you need more proof. At just over $100 to paint your three major appliances, stainless steel paint can make a huge impact on your kitchen decor without making a huge impact on your wallet.
Interested in finding more affordable home upgrades? Read our article about easy and budget-friendly home upgrades.