It's a common problem. You visit a friend who recently finished the basement, renovated the kitchen, or completed a major addition. Suddenly, the home you loved seems shabby and old. You're unhappy when you look around your own kitchen, bathroom, and living room, but there's no room in the budget for significant changes. What can you do to fight home envy until you can make the changes you're sure your home needs?
No one can conjure up a new kitchen, but here are some budget-friendly tips to freshen up your current home while waiting for room in the budget, or just as a pick-me-up:
A Fresh Coat
Paint is inexpensive and is a great way to give any room a facelift. Now more than ever, paint hues abound with subtle and substantial differences. Taking a room from a darker to a lighter shade, even if the change is incremental, can take away that "too lived in" look.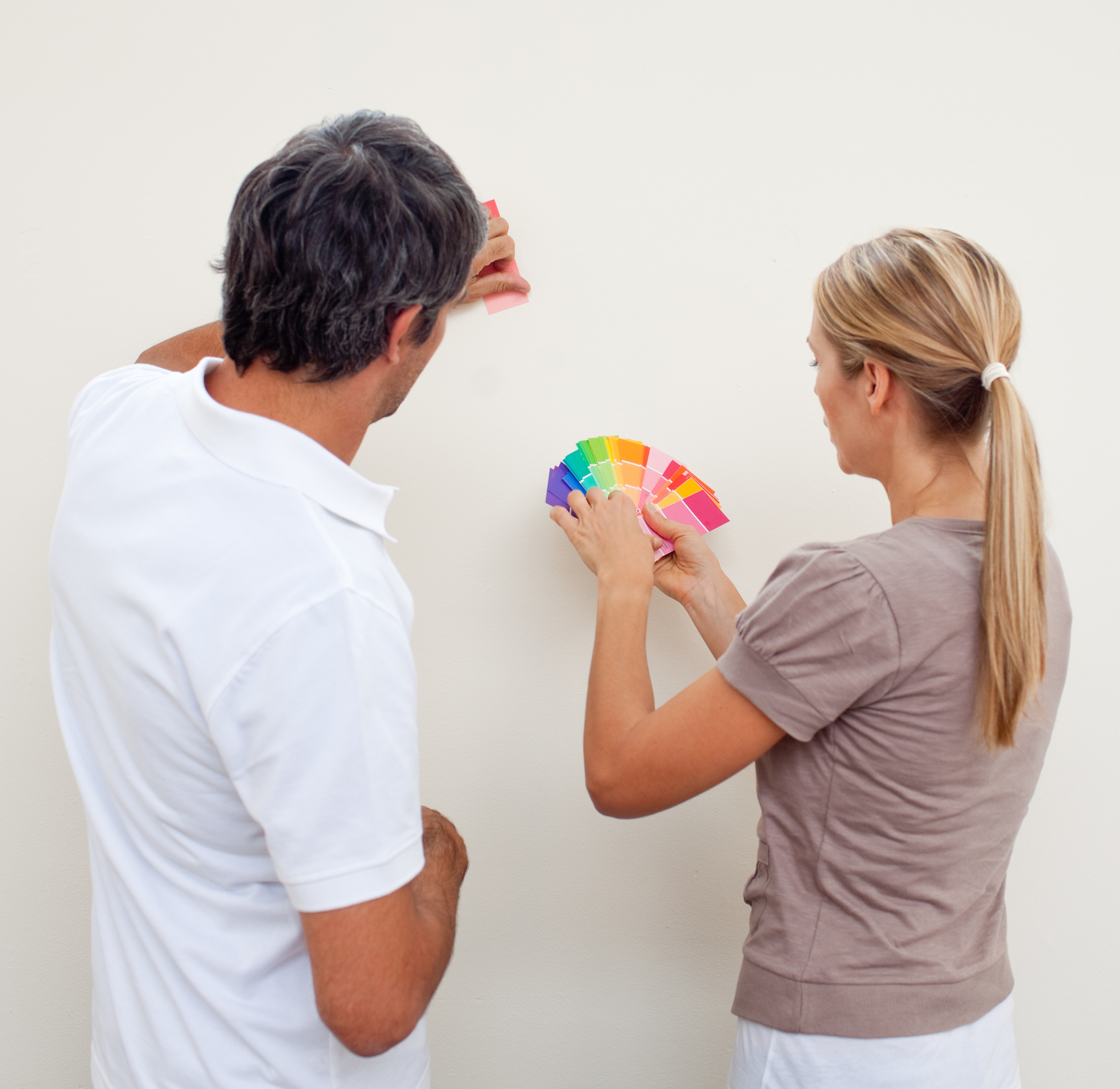 Feeling a little edgy? Add an accent wall! It's a smaller project, very current, and will take any room from drab to drama. Choose a color that complements your current scheme without replicating it for a real change.
Not Ready for Paint?
How about fresh curtains? The way the light plays on the walls and furniture of a room is a significant part of its overall appearance. Experiment with translucent curtains, playful patterns or a layered look. You can find curtains in all styles, colors and patterns. They're fun to look at, and are manufactured to fit even the tightest budgets and pack a punch.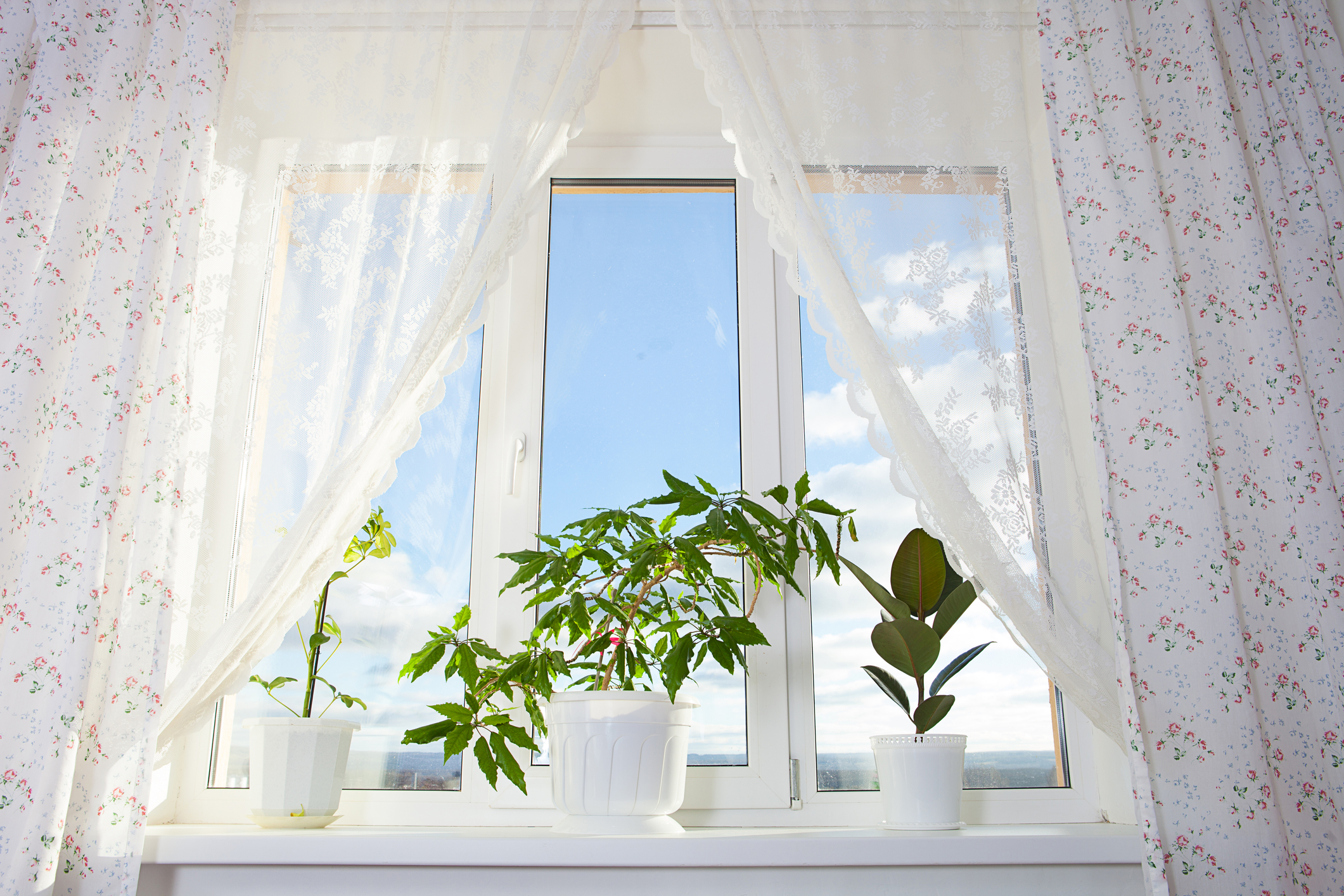 Repaint the Kitchen Cabinets!
Clichés are clichés because they are based in truth. The kitchen is the heart of the home. Since we prepare food there, and people want food fairly regularly, we spend significant time in and around the kitchen. If your household eats meals in the kitchen, you spend even more time in it than dining room diners. Since preparing meals and cleaning up after them is a substantial part of our daily routines, any changes to the kitchen make an impact on the appearance of the home.
I don't suggest one of those places that slaps new doors on your existing cabinets. Many do an excellent job, but they are also fairly expensive and don't really qualify as quick facelift items.
In this case, I suggest a quick repaint. If you're thinking of the mess and time you have to invest in stripping, sanding and at last painting your cabinets, think again. There are many types of paint on the market, some billed as "chalk" paints that do a compete end run around the whole sanding/stripping thing. You just open the can and start working.
I admit that painting all the cabinets is a big job, but it doesn't have to be very expensive and the final effect will be to give that all-important room a boost and decrease the symptoms of "home envy".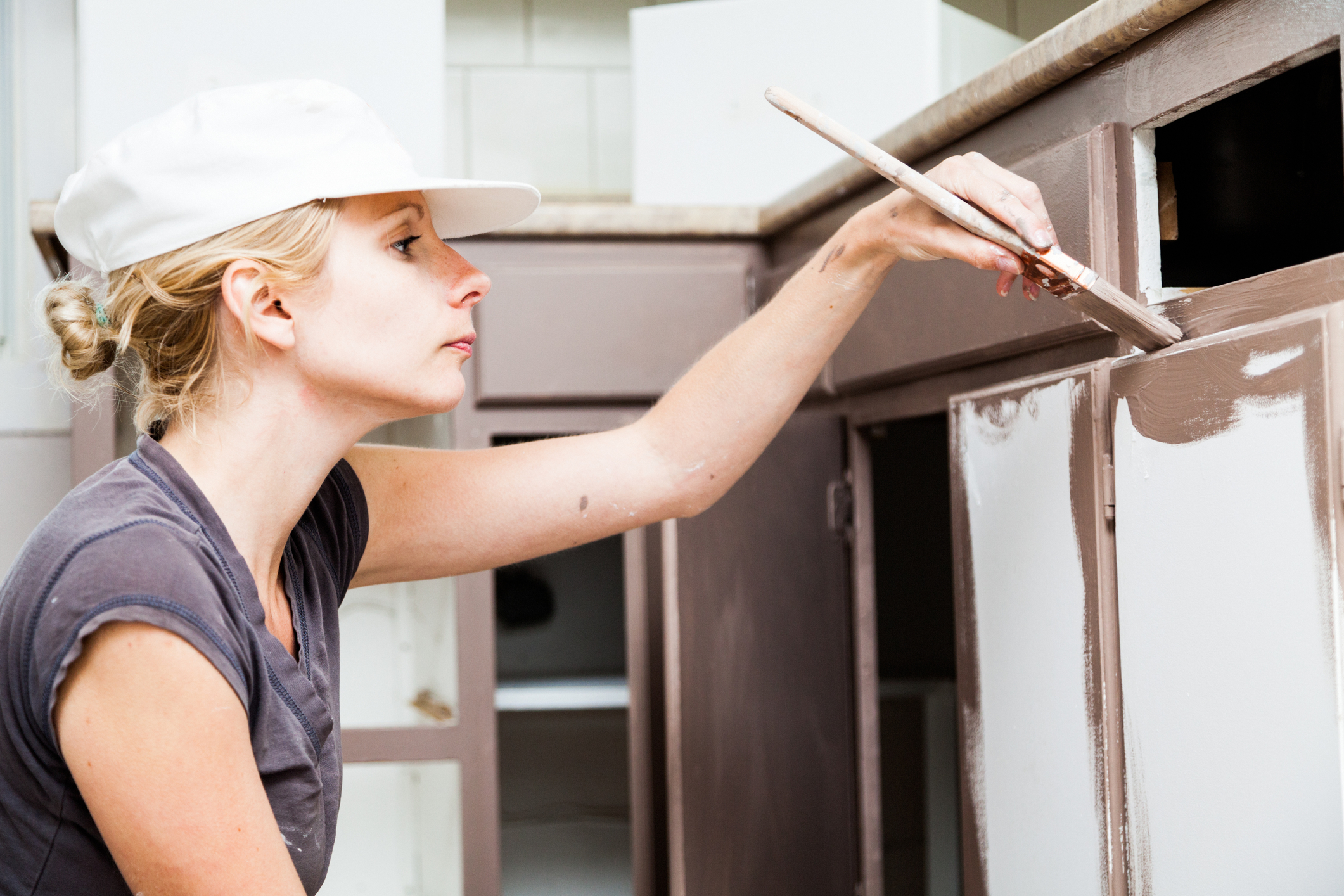 Need Something More Economical?
Try new throw pillows. In your imagination, the throw pillows look as they do in the high-end catalogs: perfectly arrayed, not a stray thread in sight, and always as plump as the day you purchased them.
In most homes, people smoosh them down for naps, have impromptu pillow fights, and use them to build forts, all of which shows in wear and tear.
You can replace them all, or every other one, with a bright or interesting patterned version that fits your décor, giving the room a new feeling.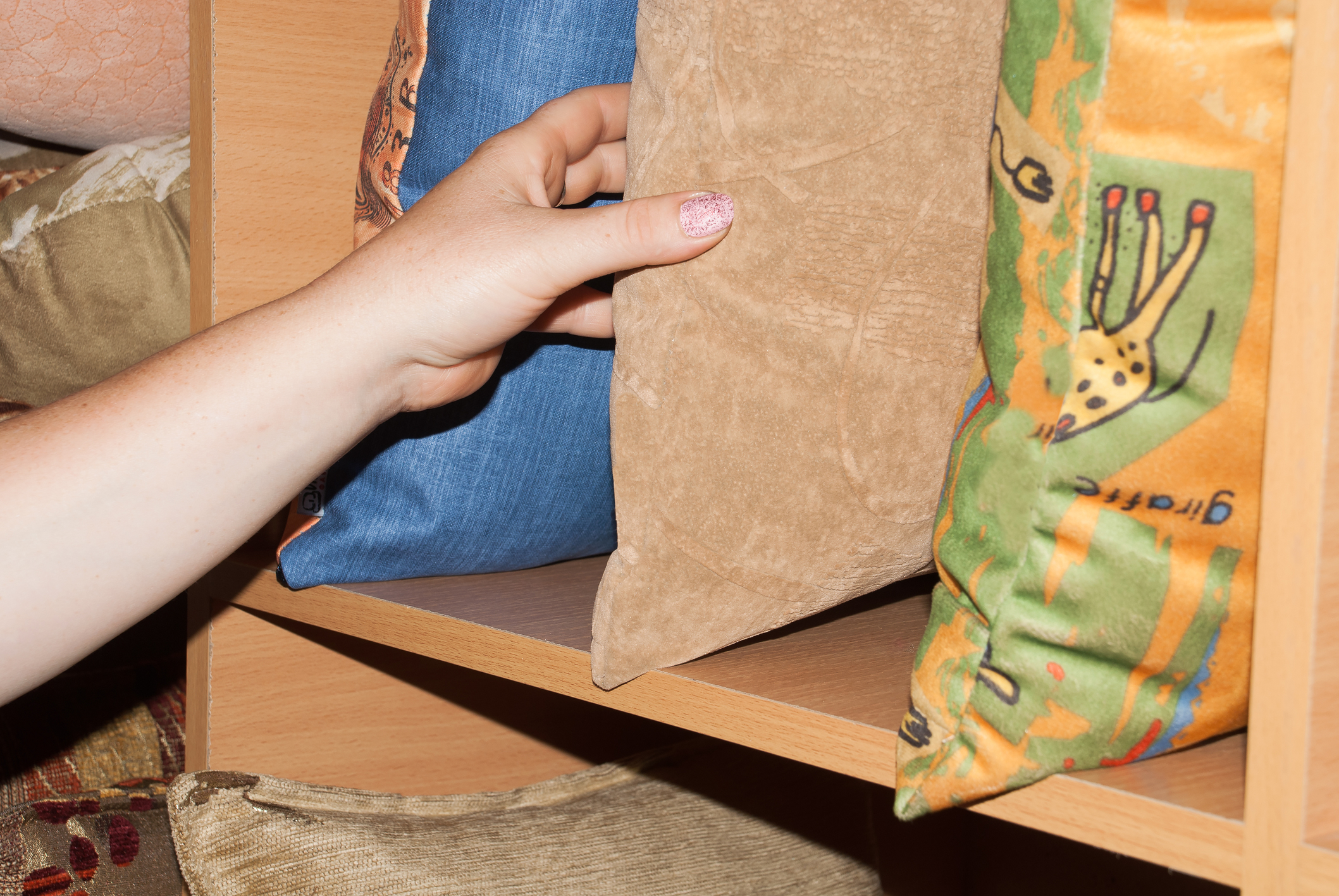 Replace One Piece of Furniture
Sure, you want a new set of furniture. The kids and dog have been rolling around on this set forever and it all looks worn.
As this is not the moment to purchase a complete set, get one new piece. Take a careful survey of the room and replace something that will pull the room up with it.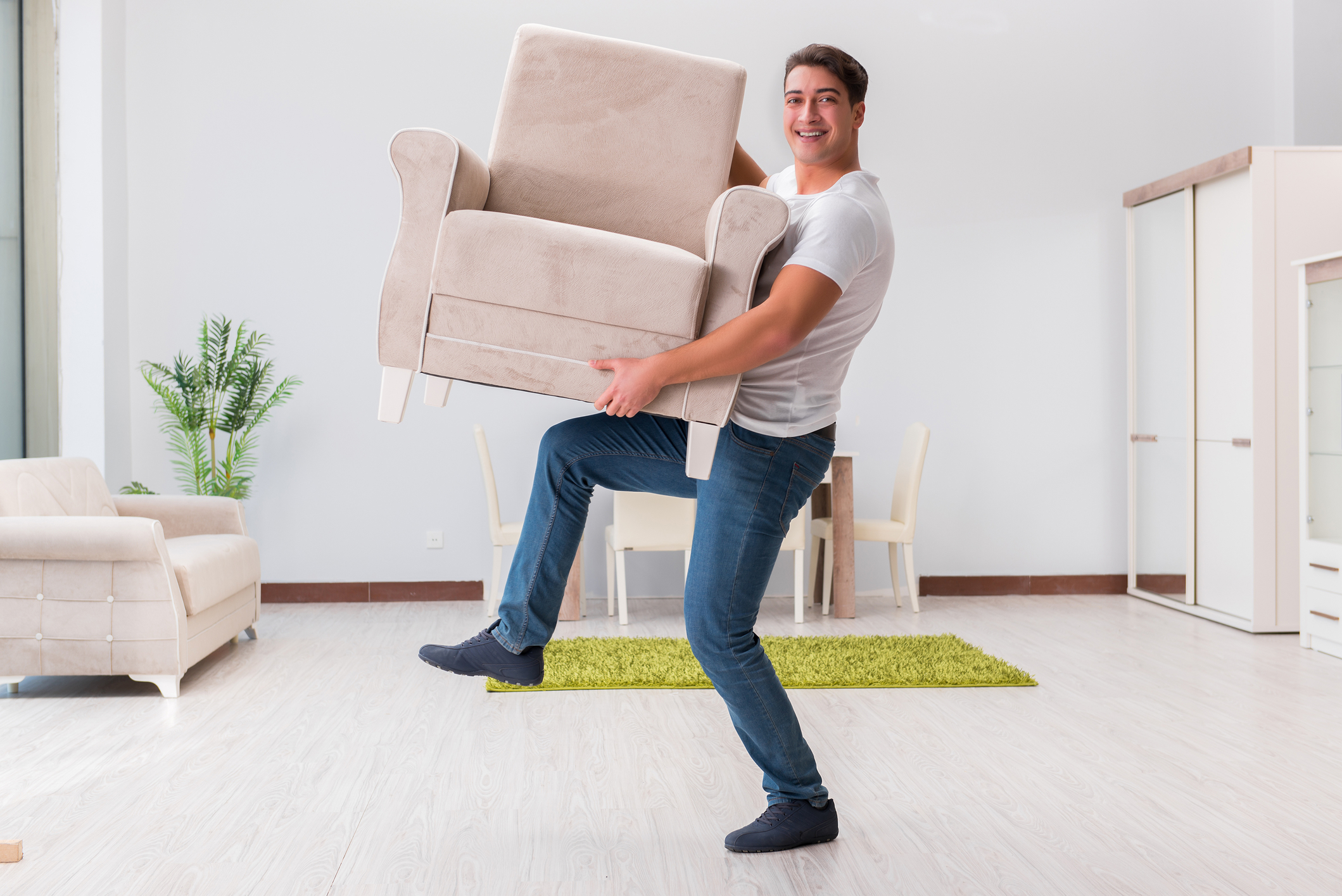 It's hard not to feel envy when you see perfectly decorated rooms, but with a little creativity and a small investment, we can battle home envy until we have the budget for major improvements.
Images used with permission, courtesy of www.bigstock.com and www.dreamstime.com