Farmhouse décor is usually a blend of different era styles. The true farmhouse was never decorated all at once or with any specific theme in mind. Farmhouses have items that range from elegant and aged, to sturdy and rustic.
Farmhouse décor is a tough style to pin down with a simple description, and even harder to emulate without creating a bit of a mess. It's not as simple as mashing together an old array of items and slapping the label "farmhouse style" on it. Let's take a brief look at five key elements of farmhouse décor that anyone can use to introduce this style in their home.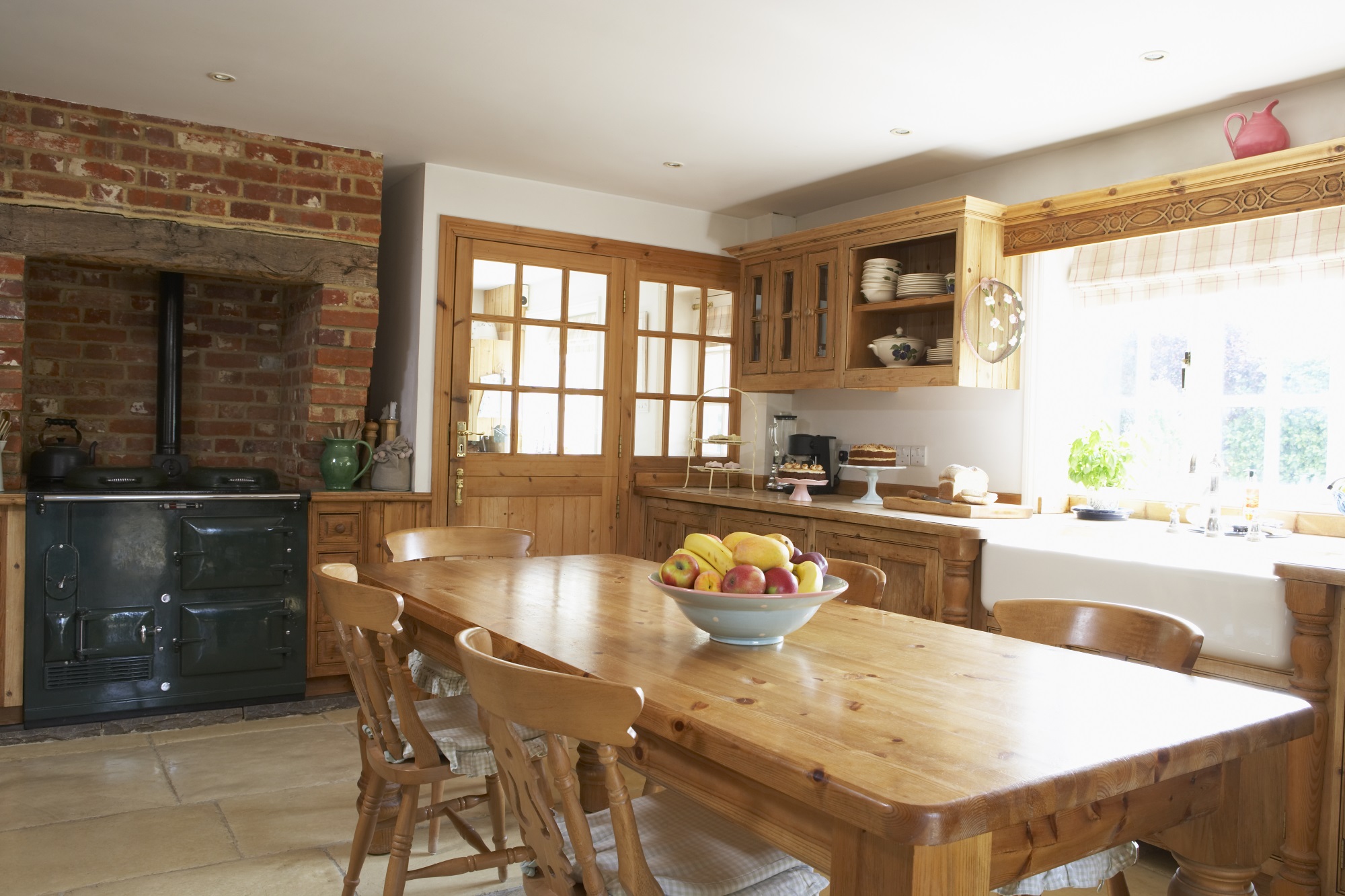 Before we hit the main points, let's also consider that the farmhouse style is most often found at its strongest in a few rooms. Those rooms are the kitchen, dining room, and living room. While a bedroom or bath can definitely be farmhouse style, a stronger impact will be made in the main rooms of your home. Here are the five key elements of farmhouse.
1. No Big Budgets Required
True farmhouse styles can be emulated if you cannot afford the real thing. For instance, the use of milk paint or chalk paints to age new or used furnishings will enable almost anyone to create the look. If you can't afford pricey antique chairs, scout out similar contemporary designs in less attractive finishes at a used furniture store or yard sale and then give them the milk paint treatment.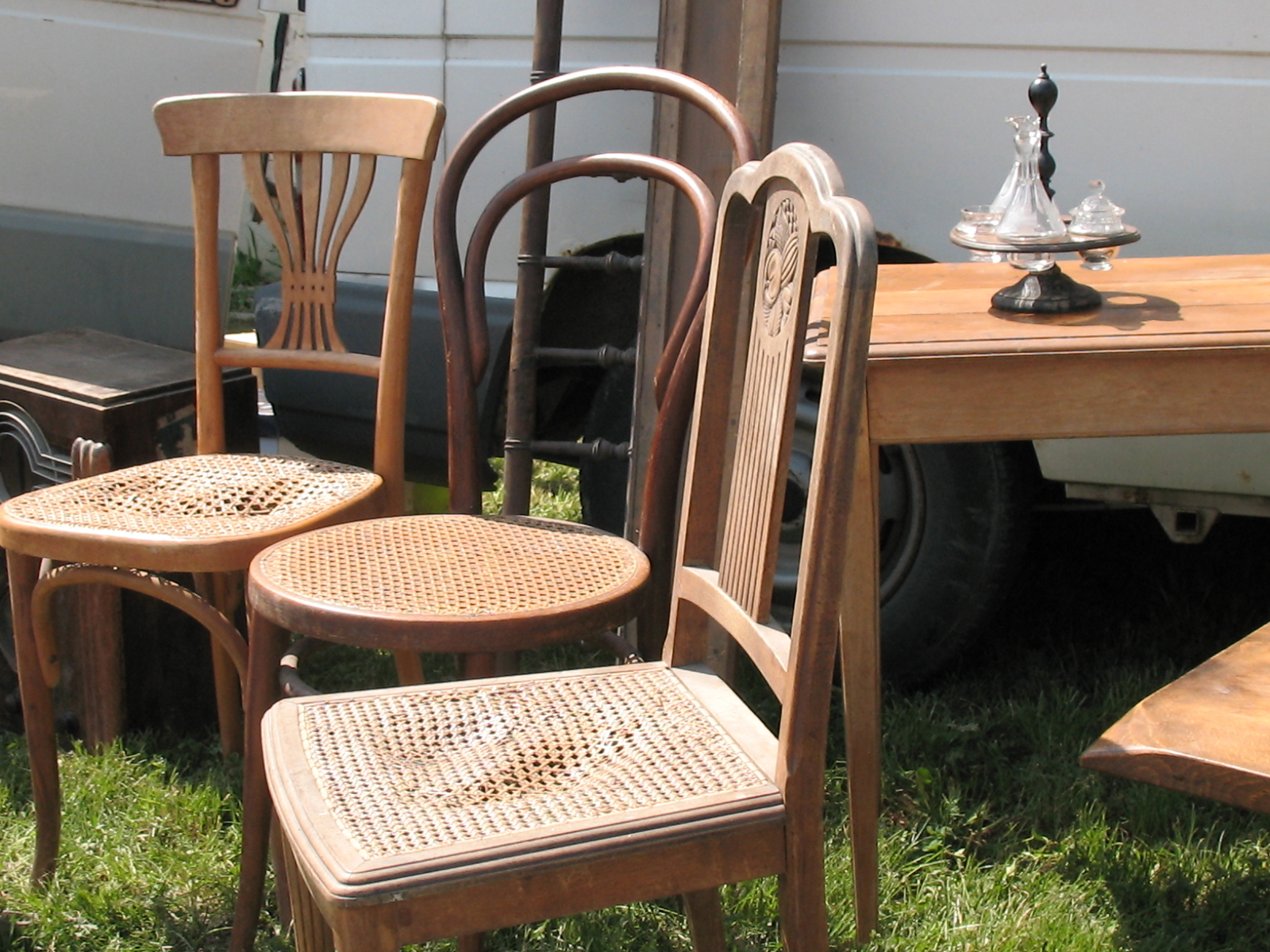 Reupholster with old burlap or ticking fabric for a farmhouse look. Money can be saved in almost every area of renovation when you realize that a little paint and farmhouse fabrics (typically burlap, ticking, and linen) can create your farmhouse furniture. Not handy? Bargain shopping venues also can yield excellent pieces.
2. White Dishes
Yes, you read that right. Farmhouse décor heavily relies on white dishes. They should be heavy (ironstone is the classic material) and durable. It's even better if they are weathered and have textures or patterns. True farmhouse style displays dishes proudly - even if they are plain.
Think about the typical farmhouse dining room or kitchen. The dishes, cups, bowls, plates, and serving pieces are on display in open shelves, hutches, and wall-mounted dish racks. Any platters that feature colorful paint or are simply plain are traditionally hung on special mounts on the walls and taken down only when in use. Choosing an all-white set of dishes may not seem like a fun choice, but it will bring a touch of class when displayed against the rest of the home's design.
3. Open Shelves
A lot of homeowners balk at the idea of not using cabinets, but you don't have to take down your cabinetry to farmhouse-style the kitchen. Just one set of open shelves with decorative brackets can do the trick. Even simply removing the doors, painting the interior of cabinets and creating open work storage can improve the overall appearance. Many farmhouses have a single "niche" of this kind over the stove or between two closed cabinets.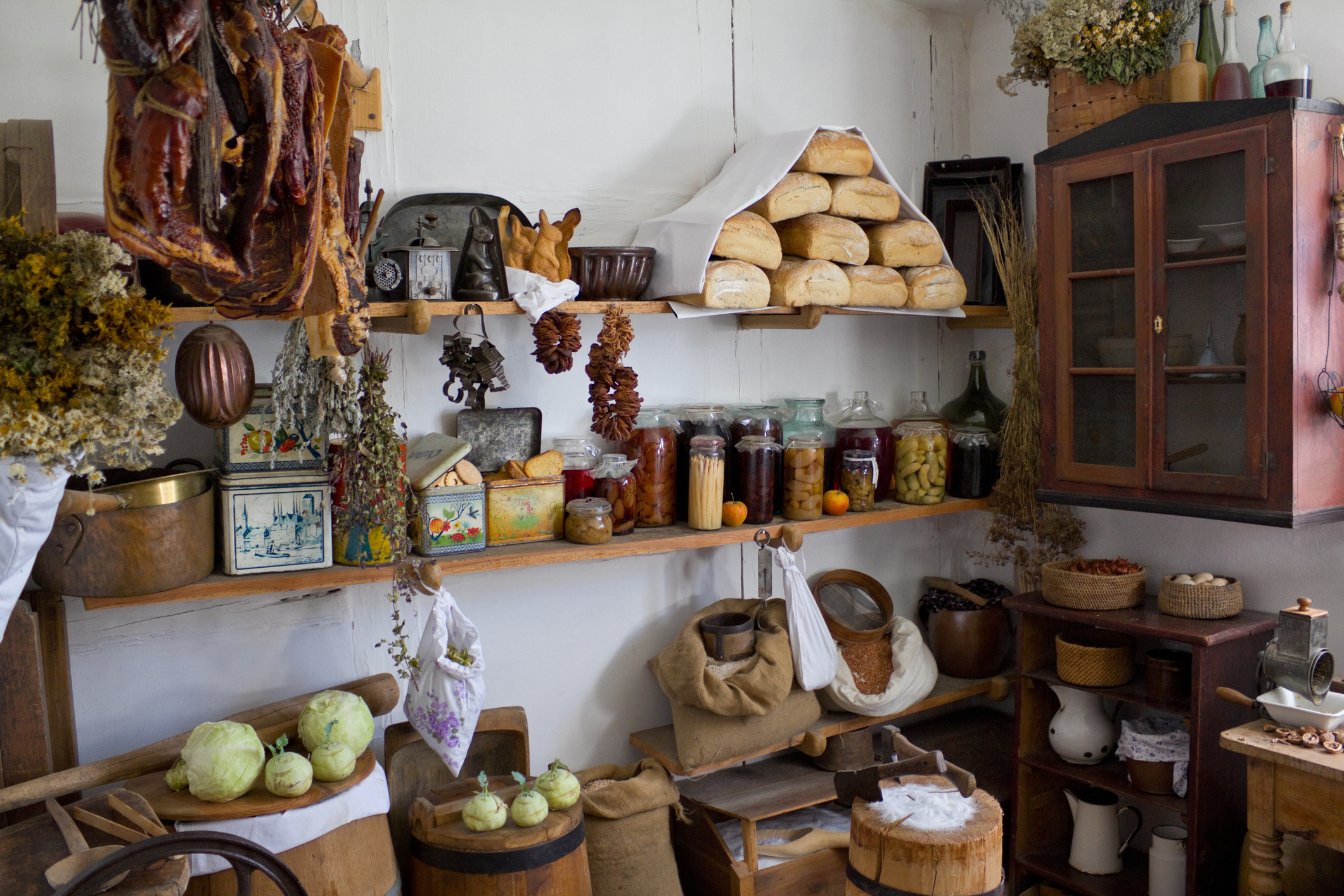 4. Bead Board
Whether you use the true and authentic wooden bead board sheets, or you cheat a little and rely on the latest wallpapers made to emulate the material, use it liberally. Reface your kitchen cabinets with it, put it on the bathroom or entry ceiling, create wainscoting with a functional chair rail in the dining room or kitchen, or make a backsplash out of it. It looks great anywhere, just be sure to paint it and treat it to prevent wear or stains.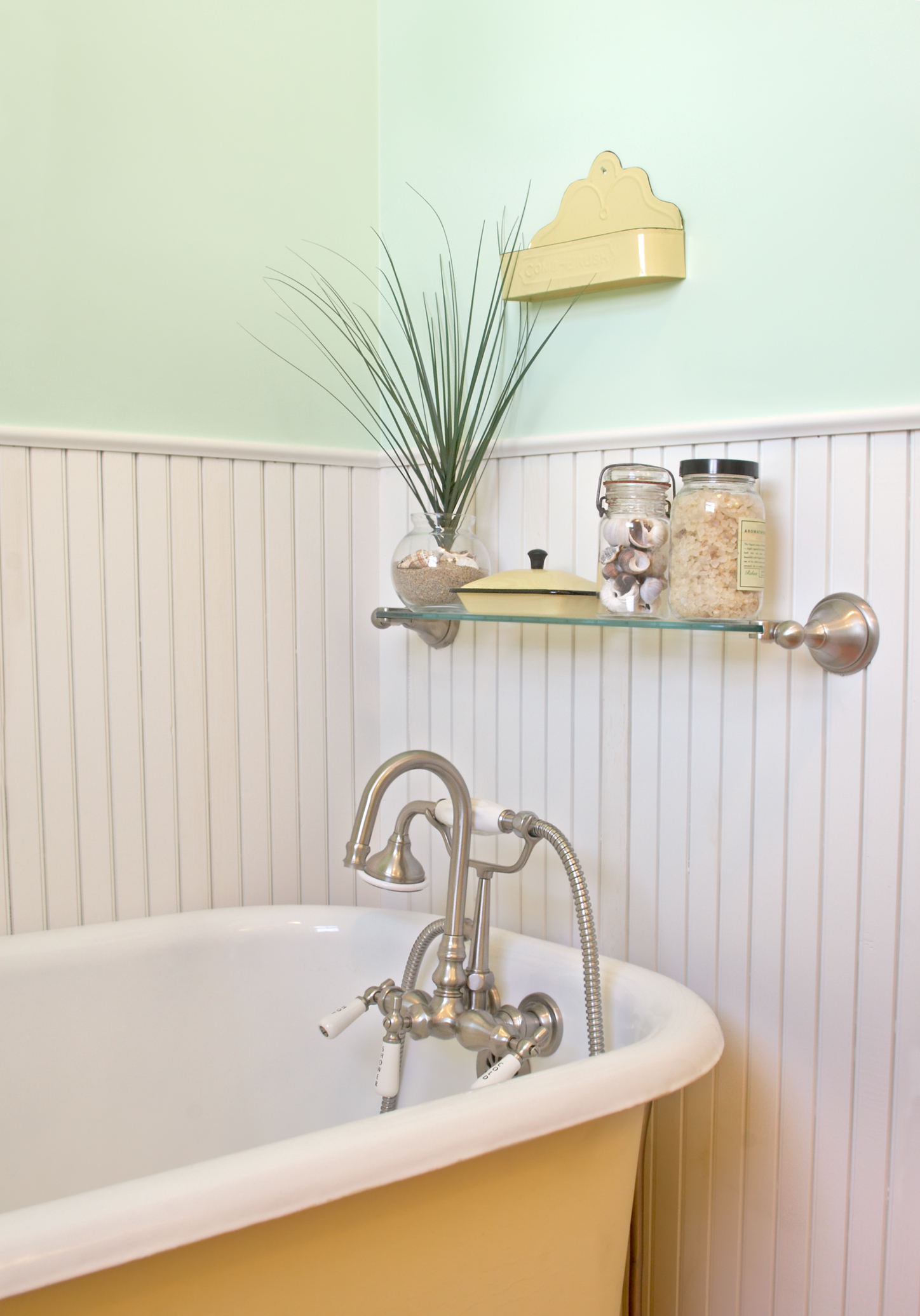 5. Alternative Uses for Furniture
Repurpose your items. Use a large kitchen table as an oversized island instead of a dining-room table. An old, chipped drawer chest can be painted and placed in the dining room as a makeshift hutch. An old washtub can be flipped over to use as a coffee table.
Don't forget to pay attention to fabrics. Stick with basic colors such as blue, white, and red. Also, remember that table runners, pillows, and kitchen hand towels should all reflect the theme.
Have fun with the farmhouse concept, and keep in mind that none of these suggestions will be costly or put tremendous pressure on your budget but they will bring a fresh, down-on-the-farm look to your home.
Images used with permission, courtesy of www.shutterstock.com, www.dreamstime.com, and www.bigstock.com