Your bathroom is one of the most important rooms in your home. We spend a lot of time in there on a daily basis. You start your day off and end it in this room. It revitalizes you and gives you energy to face whatever the day brings your way. And, this is the area that you can come to after a long day, kick up your feet and relax to let go of all of your every day stresses. Even a small change to your bathroom like the Berwick Wall-mounted faucet, will give you this feeling. We at House Tipster were lucky enough to experience this and here is what we think!
This gorgeous piece will be the center of attention in your bathroom. All of your visitors will be sure to make positive comments about this faucet. We believe your bathroom should be one of the most inviting areas in the home and we are positive that this faucet will help create that feeling for your bathroom.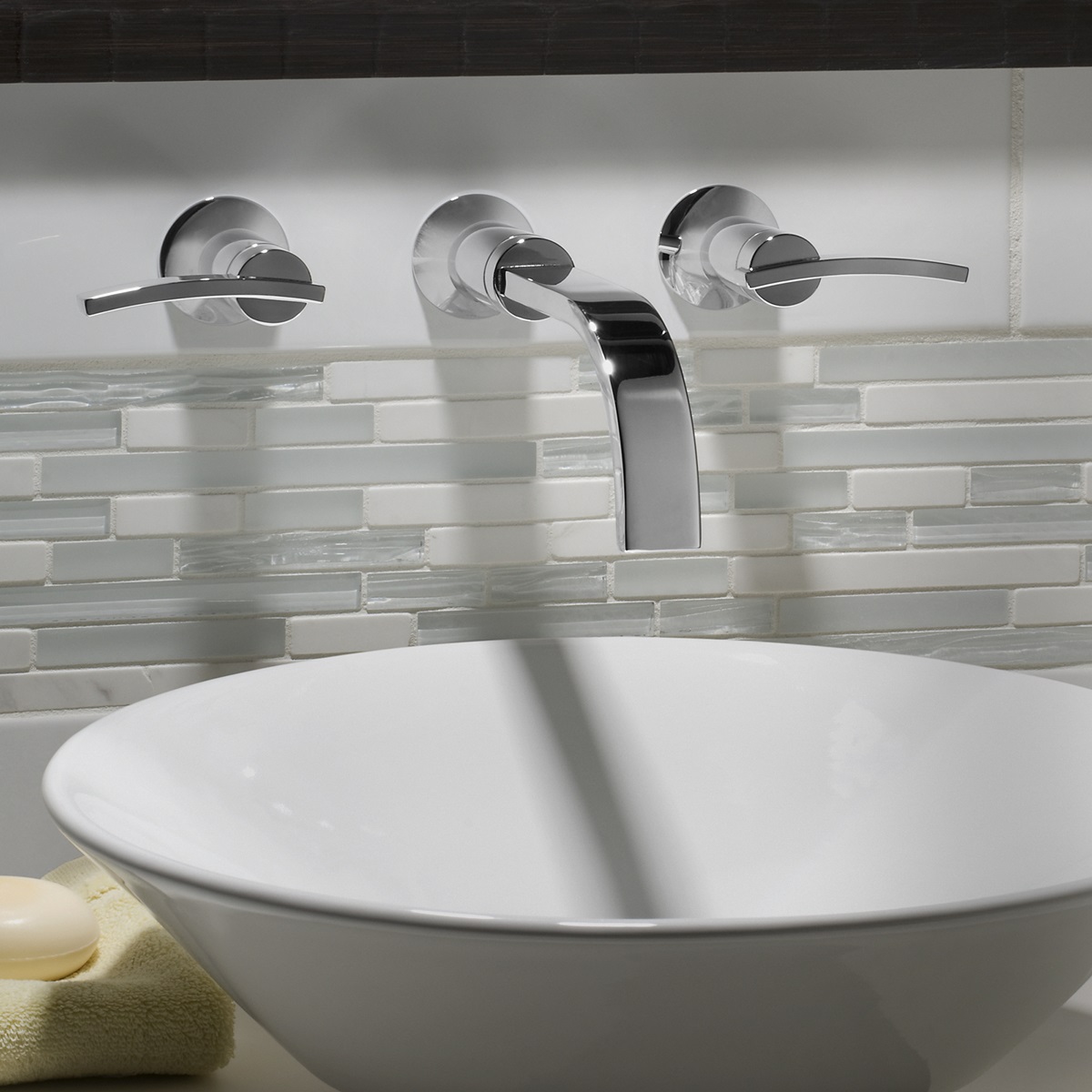 Even to a small bathroom, the small change of the faucet with this spectacular piece will absolutely make it feel more spacious.
Start your day off on the right foot and feel like your living in the lap of luxury.
This wall-mounted faucet features a sleek, polished chrome exterior with a nice glossy finish.
Aesthetically pleasing, it features a long curved body that was inspired by ribbons. Its smooth design is easy to clean while offering more vanity space by being mounted on the wall as opposed to your vanity.
The faucet was created for perfect water flow using the element of gravity. For this idea, the beautiful curved faucet piece is elegantly created to be functional and most visually appealing.
With a maximum flow rate of 1.5 gallons of water per minute, the faucet saves water. The water that comes from the faucet has a smooth flow that is reminiscent of a calm but steady stream of water. Instead of a shocking rush of water, you will be at ease knowing that you have this inventive piece in your bathroom. When using this faucet, you find yourself being revitalized and refreshed.
Sure, this fixture stands out as a work of art, but the interior was also carefully crafted for functionality.
The lift rod that was included to plug the drain in the sink seals perfectly to avoid draining when you want to contain the water, and effortlessly lifts when you want to drain the water again. There were no visible leakage or drips when using this function.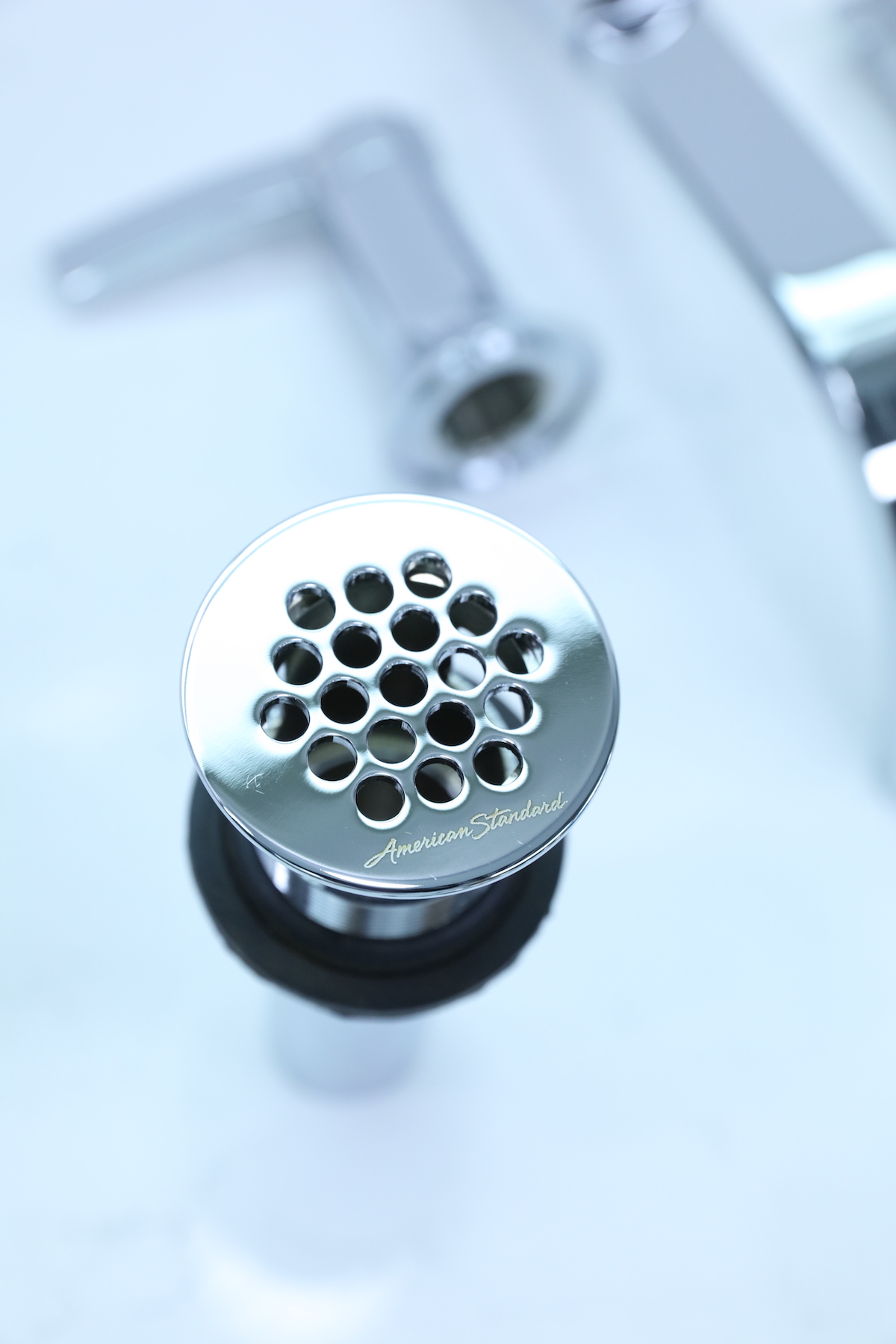 The item also included ceramic disc valve cartridges, which are known to last a long time while sealing the valves. They performed very well with no leaks. It was a hassle free way to connect the faucet while no stress from spraying water or droplets.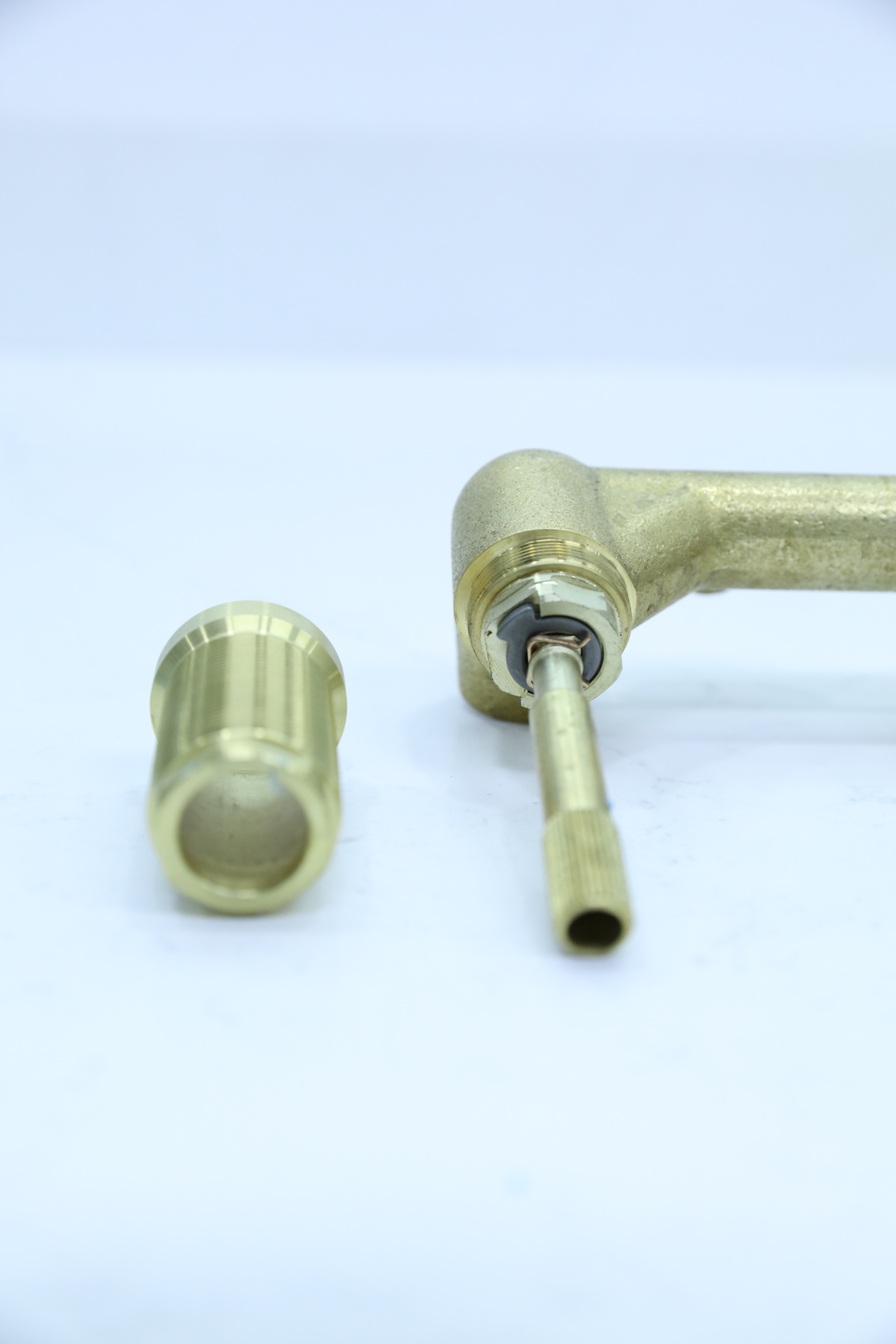 Installing this faucet was almost effortless. With only five parts to connect, we were very pleased with this hassle-free process. Being very user-friendly, it is clear that any typical homeowner can do this installation during their home upgrade. Although it's easy to install, this product is far from flimsy or cheap. It is a solid material that you can feel is built-to-last.
At House Tipster, we have created a 3D rendering of a bathroom which highlights this amazing product. As you can see here, this faucet pairs well with the beautiful grey slate walls and the pure white Vessel sink which American Standard also carries. As displayed in this video, this faucet is the epitome of strength and beauty. American Standard delivers a design that works perfectly.
American Standard never ceases to amaze with their innovative, top quality products that are designed to beautify any bathroom or kitchen. With their vast collection of products ranging from kitchen and bathroom faucets to bathtubs and sinks, they always help to make the most important spaces in your home look the most attractive.
When upgrading your bathroom, don't forget this faucet and you will not be disappointed. The look and feel of the room will be enhanced by just the simple change to this faucet. Just like our bathroom, it truly makes a difference and a statement.
Images used with permission, courtesy of American Standard