Conventional design strategies celebrate the use of a pop of color in an overall neutral color palette. However, your personal sense of design may speak louder through color-heavy and lively designs. If that's the case, your home may be filled with rich and vibrant colors that clearly express who you are as the designer of the space. Or perhaps you someday dream of living of a space that's lush in color and a multitude of tones. In either case, incorporating the use of white in your design can help emphasize your color palette of choice. It's a universal color that can work with both cool and warm tones, or somewhere in between. Below are some subtle ways to use white in your design, while keeping your room colorful.
Keep Your Tables and Surfaces Neutral
Wooden surfaces with a white stain can vastly improve the appearance of the colorful focal pieces in your room. When placed against colorful seating or walls, the subtly of your coffee or end tables will accentuate your unique color choice. An overabundance of color can create the appearance of disorganization, while too much of the same color will begin to blend. However, tables and other flat surfaces will compliment your larger, colorful pieces, and can also act as a place for decorative features to create a cohesive, dramatic design. Alternatively, the mantle or the face of your fireplace can also work well with a white design to contrast your color and create a focal point in the room.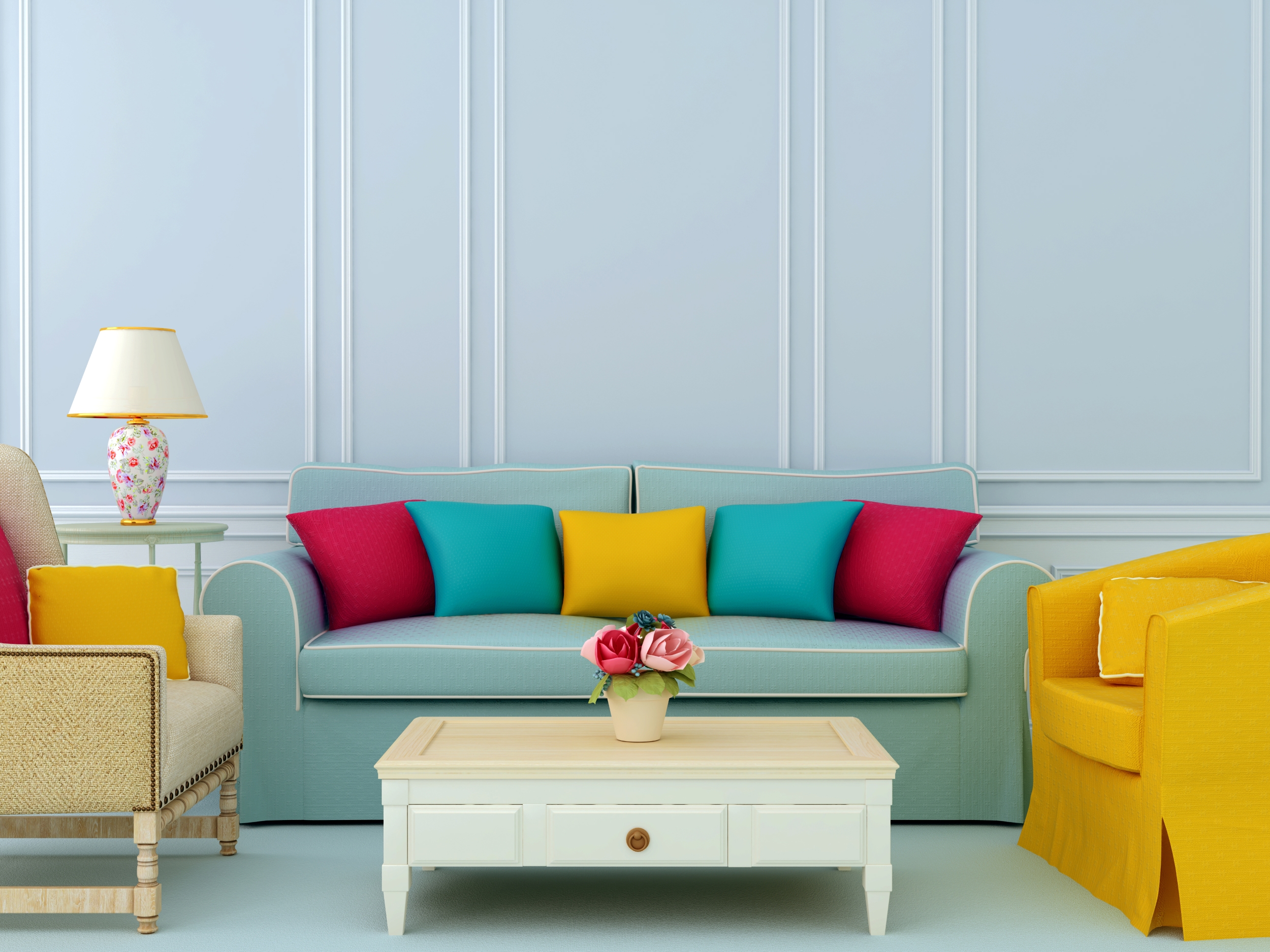 White Accent Chairs for Contrast
Incorporating a white accent chair into your living space can create a dynamic look between your pieces of furniture. Similar to your tables and surfaces, having too many pieces falling under the same color scheme will fail to make your colors stand out. With a white accent chair, you can dress the piece with colorful throw pillows to tie into your design, but also have something to stand out in your room. The contrast between a white chair and much larger sofa or sectional will allow your room to look professionally designed. Likewise, an accent chair is a piece that you and your guests will interact with on a regular basis, which allows the full scope of your design to be often appreciated.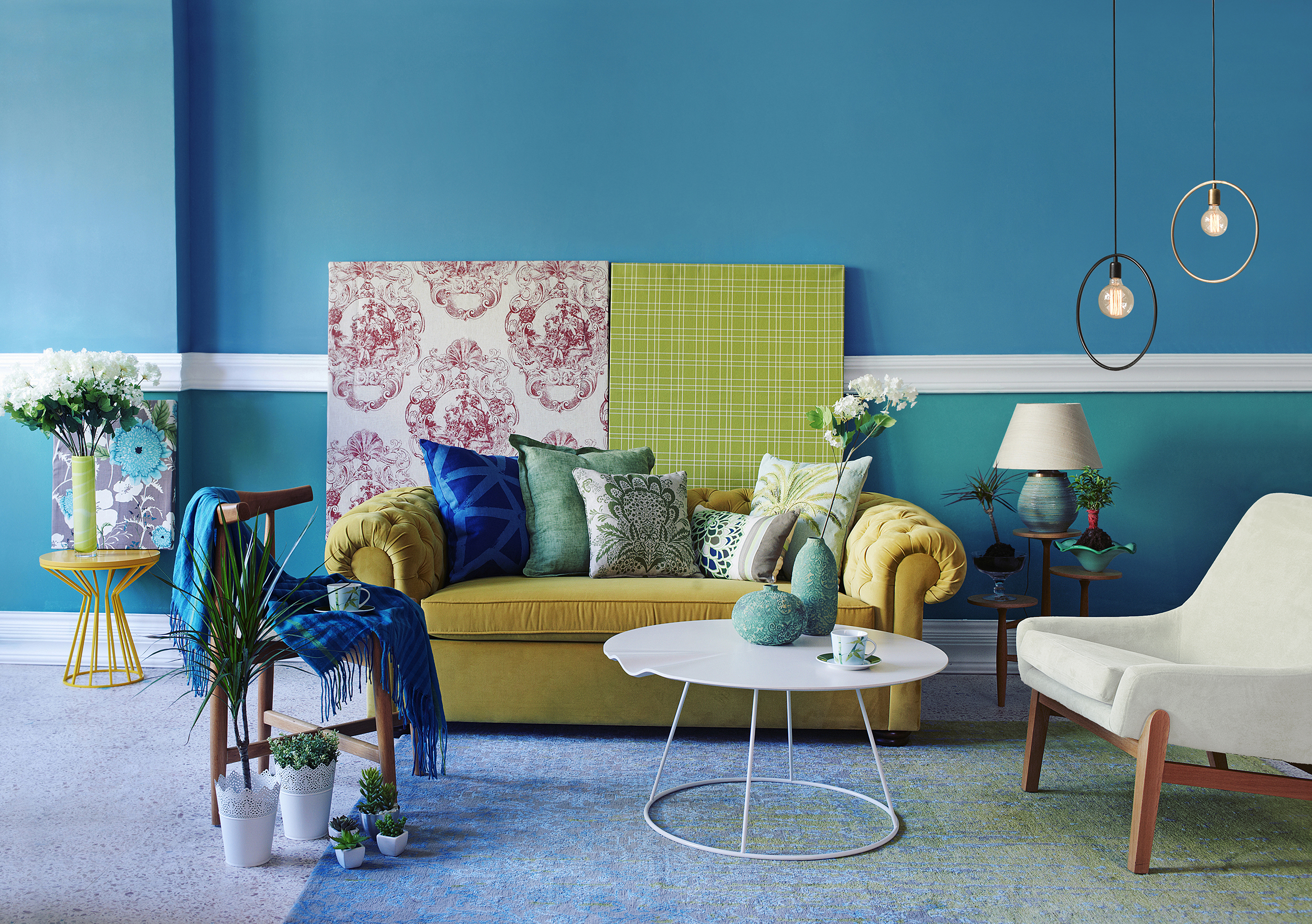 The Power of Throw Rugs
One way to stress the colors of your furniture and walls is to utilize the floor. Stark white throw rugs placed in the center, or an empty space in the room, will allow the eye to focus on the contrast of your colors and the richness of your reds, blues, and yellows. The texture of a throw rug, particularly a faux-fur choice, will stand out against the other facets of your design. For example, in your bedroom, a white rug beneath your colorful comforter set will stress the colors on your bed. A rug can create a unified look to your design, and selecting a neutral color like white will ensure that your colors are highlighted rather than hidden amongst shade after shade within the same range of color.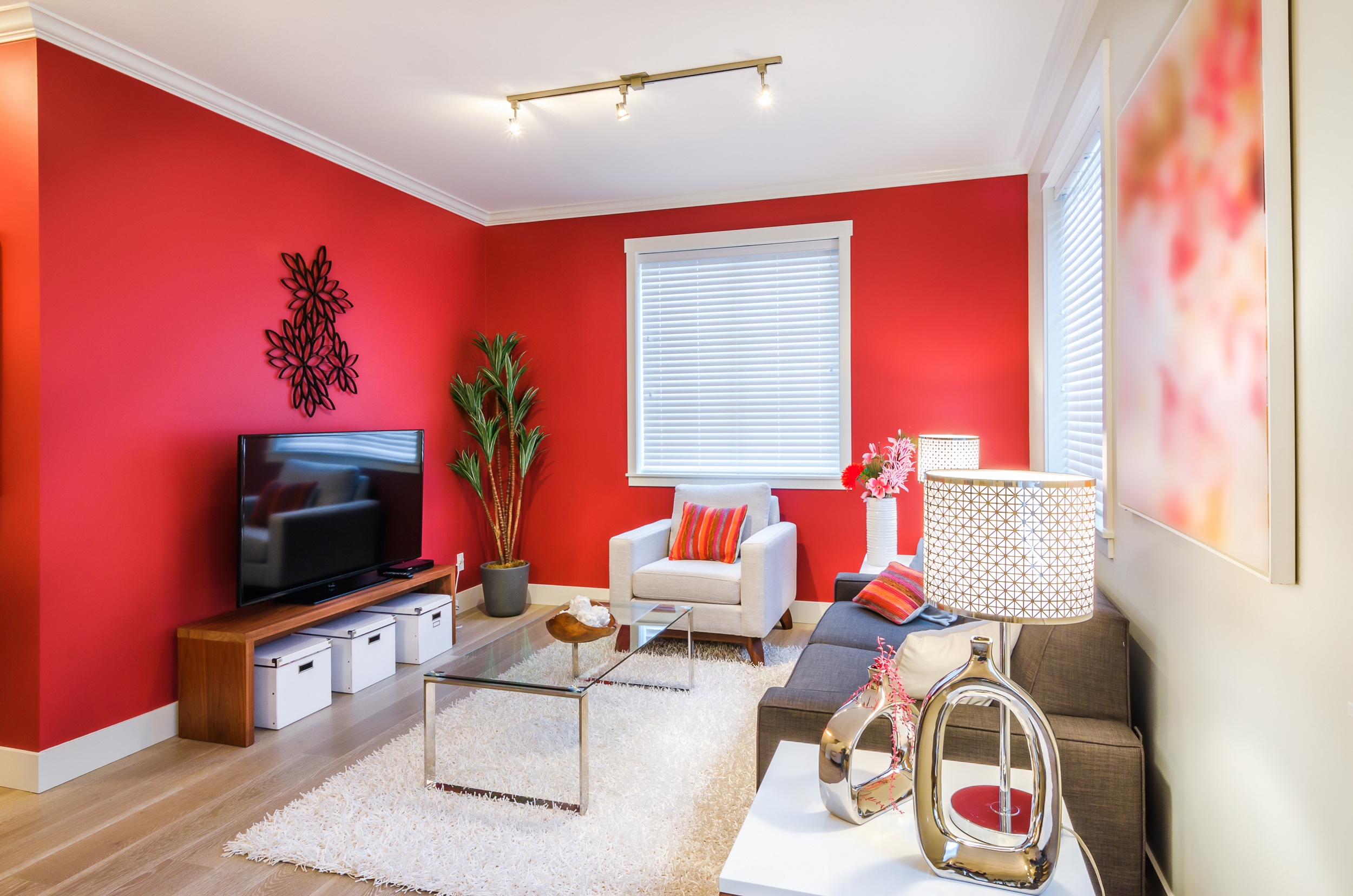 Solid White Shelving
The color of your walls can completely transform your room, if not your entire home. Once you find a color that you love, it's important to showcase the depth of the shade. Another option you can consider is installing white shelving units onto your colorful walls. This will allow the areas that most encompass your color scheme, the walls, to shine. Not only does this enhance the amount of usable storage you have, but additionally, it contributes an eye-level contrast between a neutral white and your color of choice.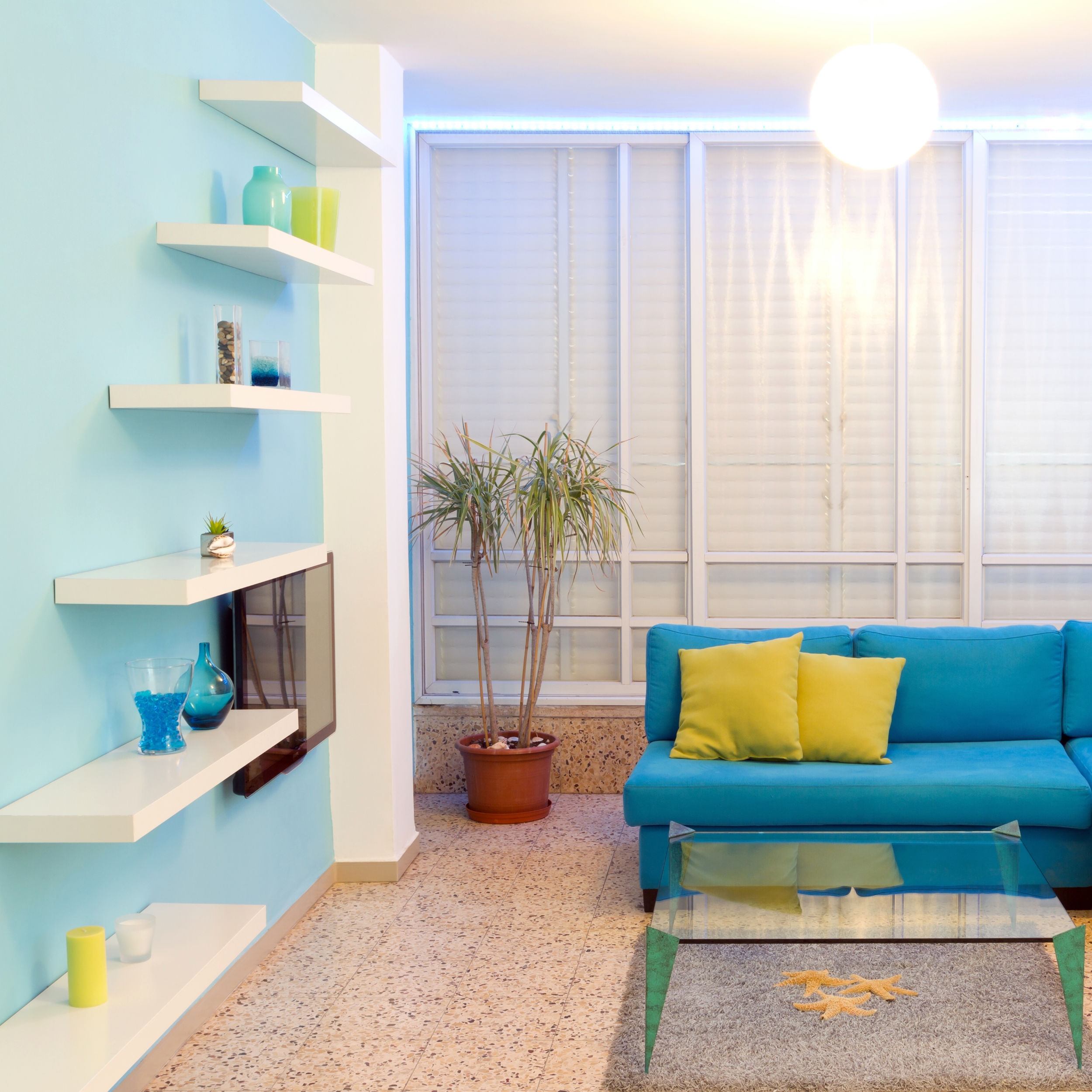 Dress Your Décor in White
White accent pieces, from vases to wall art to lighting fixtures, are an ideal opportunity to decorate your room in style while also allowing your color palette to take prominence. Not only are solid white decorative pieces a modem approach to your design, but they work in tandem with your larger pieces that express your color choice. Consider placing white wall décor over your colorful couch or white vases and china on your rich shelving solutions.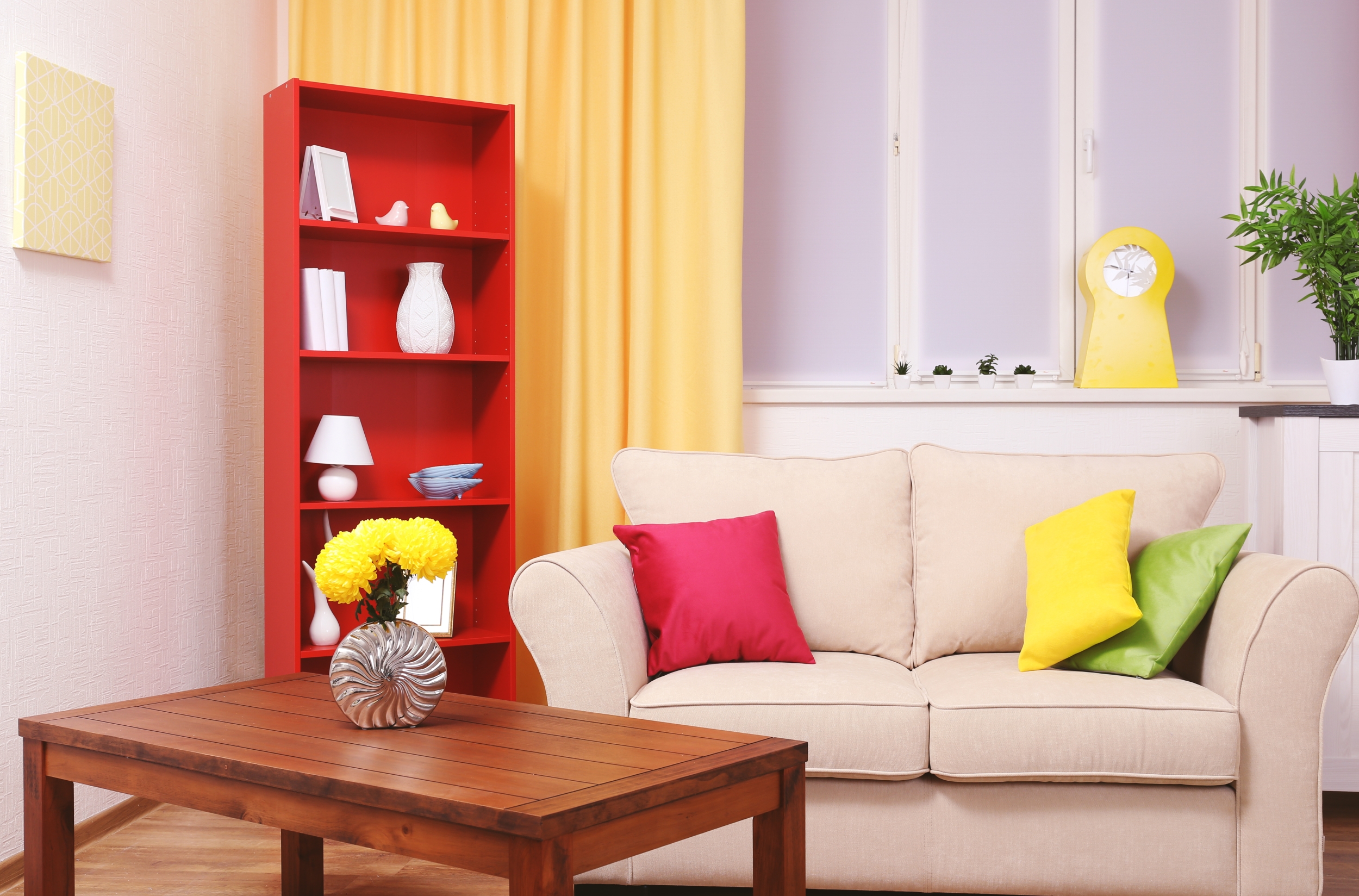 Clean, Crisp Counters
With a modern style taking hold of the design realm, it's not uncommon to see kitchens packed with color. Your cabinets can now take on an expression of their own through mint greens, royal blues, and rich reds. However, vibrant colors may make your kitchen feel small. To allow your kitchen to feel open, consider adding white countertops to your counters and island. Whether you choose granite, quartz, or tile, the pop of white will add a sense of breadth to your cooking space. This will also allow your workspace to look much wider while bringing out the full color of your one-of-a-kind cabinets.
The use of color can allow your home to speak volumes about your creative side. If you choose to forgo a neutral palette in favor of vibrant colors, it's crucial that you design the smaller components of your room to best bring out the depth of your favorite colors. By adding a pop of white to your colorful design, you can allow the colors in your room to be accentuated through a smart use of contrast. If you're having trouble imagining this design scheme in your home, you can try House Tipster's VR interior design tools to sample how colors can work together in your space.
Images used with permission, courtesy of www.shutterstock.com