You've wanted to spruce up your naked coffee table for a while, and now you're searching online for ways to make a DIY coffee table tray because, well, shelling out $50 for a tray doesn't really fit into your already-tight budget. I get it. I often have to remind myself that paying my monthly mortgage is more important than a floor vase that almost costs the same.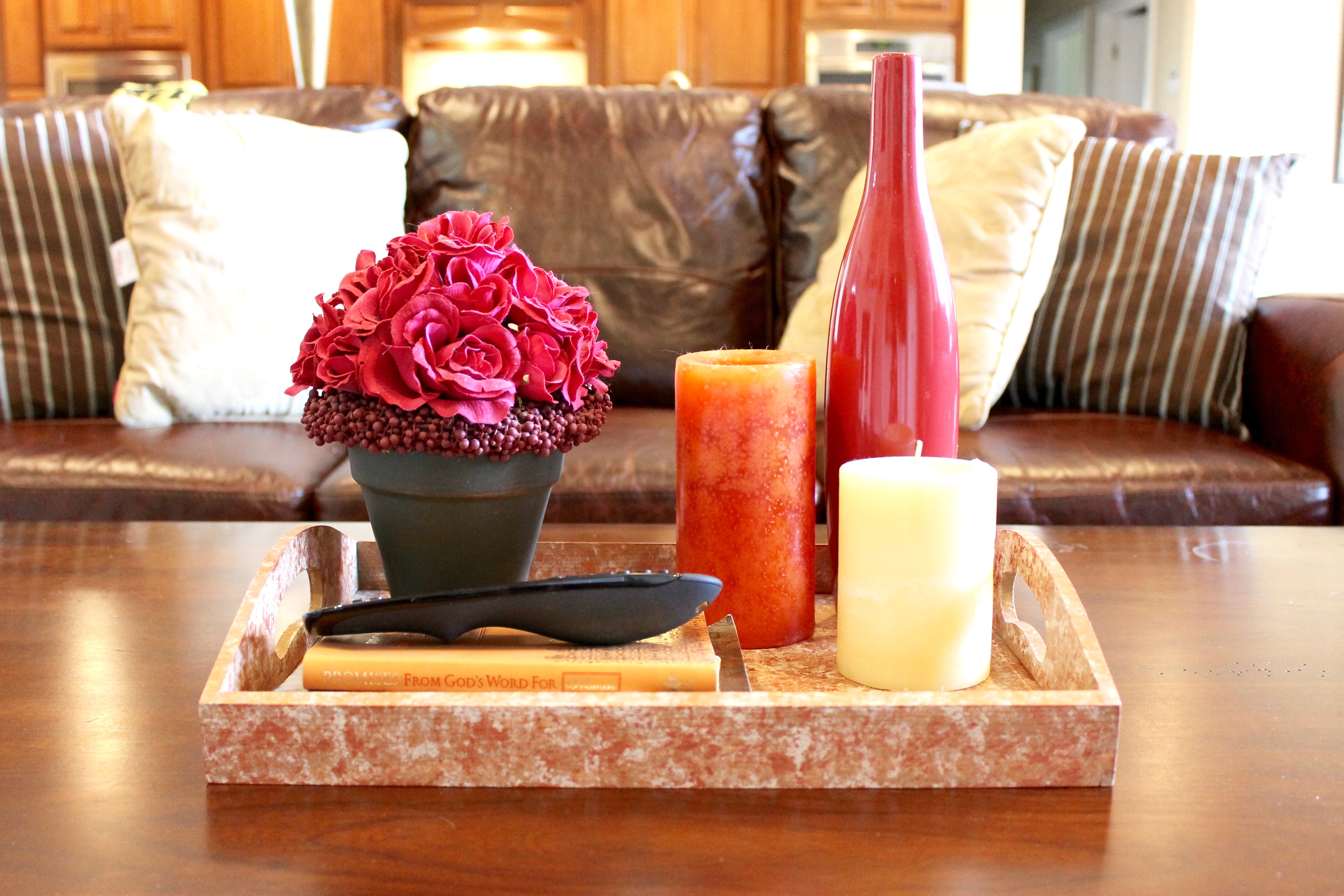 However, there's an alternative! Why spend $50 on a tray when you can make one for $15 and customize it to match your décor? It's a no-brainer, really.
It may seem like a lot of work, but in four simple steps, you can acquire supplies and bust out a one-of-a-kind DIY coffee table tray that will have you hearing, "Where did you get that beautiful tray?" every time someone comes to visit. Move over, Pier One! You've got this.
Take a visit to your local arts and crafts store. You'll need to buy:
A plain wooden tray (approximately $5-$6)

If possible, choose a tray with handles to make it easier to transfer in case you want it to function as a multi-purpose tray.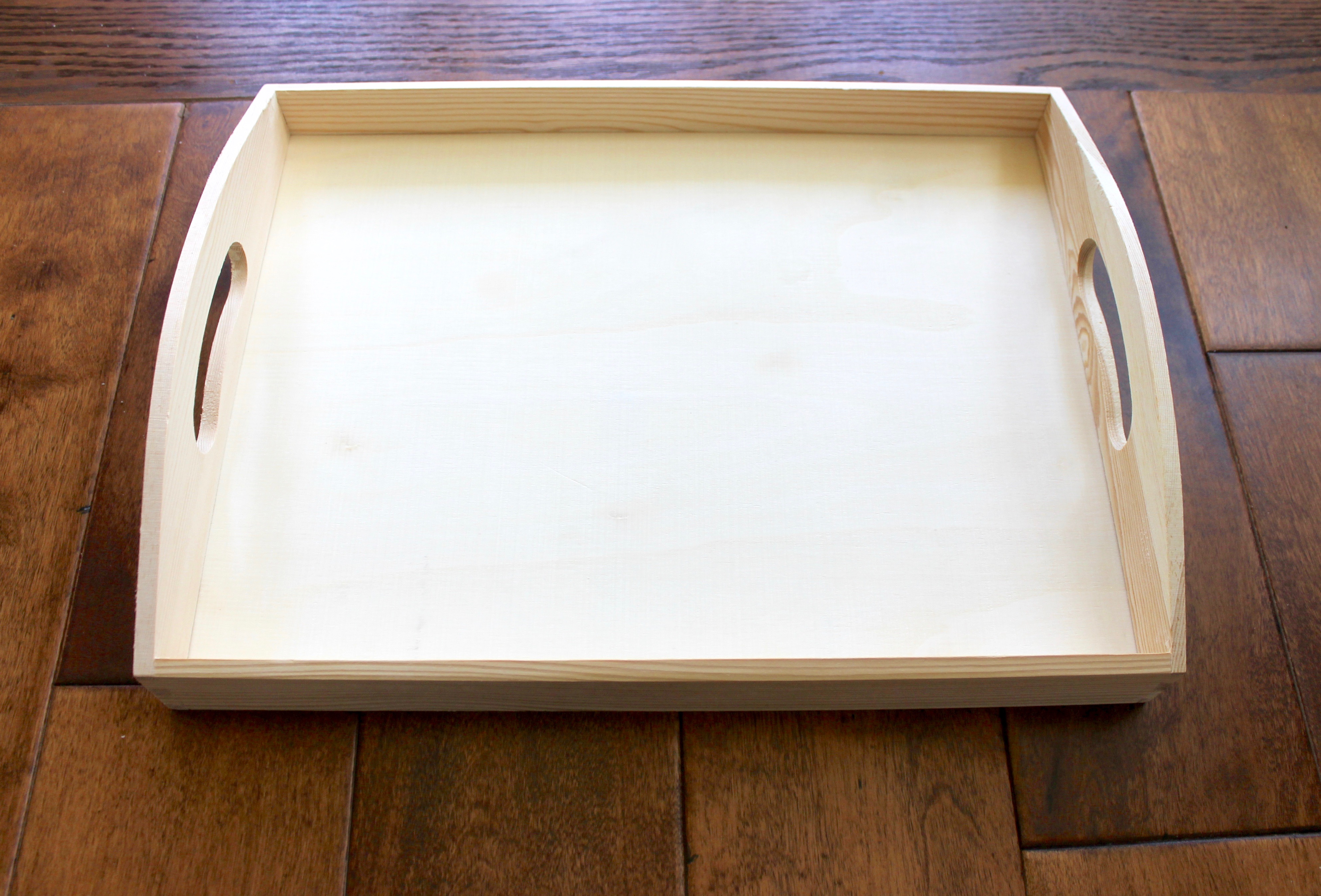 Acrylic paints: one base color and two different accent colors (approximately $3)

Choose three paint colors that match your décor. You'll need a base color and then two accent colors that'll bring out the central theme colors in your room. For the base color, I chose a neutral brown, and for the accent colors, I chose one matte light-toned color (cream) and one metallic darker-toned color (reddish copper) for added dimension and texture.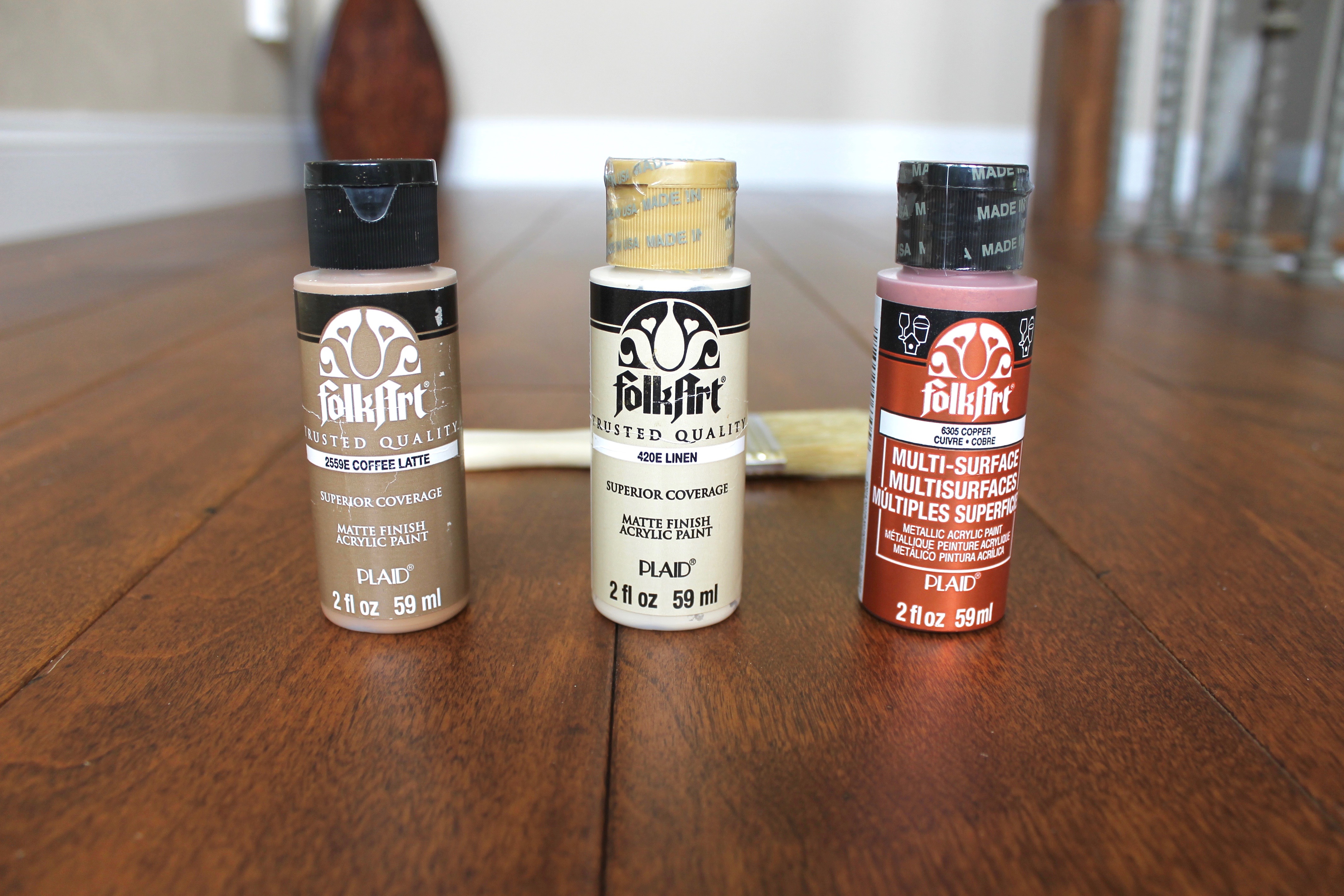 A paint brush and a natural sponge (approximately $4-$6)

Choose a paintbrush that's large enough to cover a wide surface area so that you can paint your base color quickly and easily. A 2-inch brush will do the trick!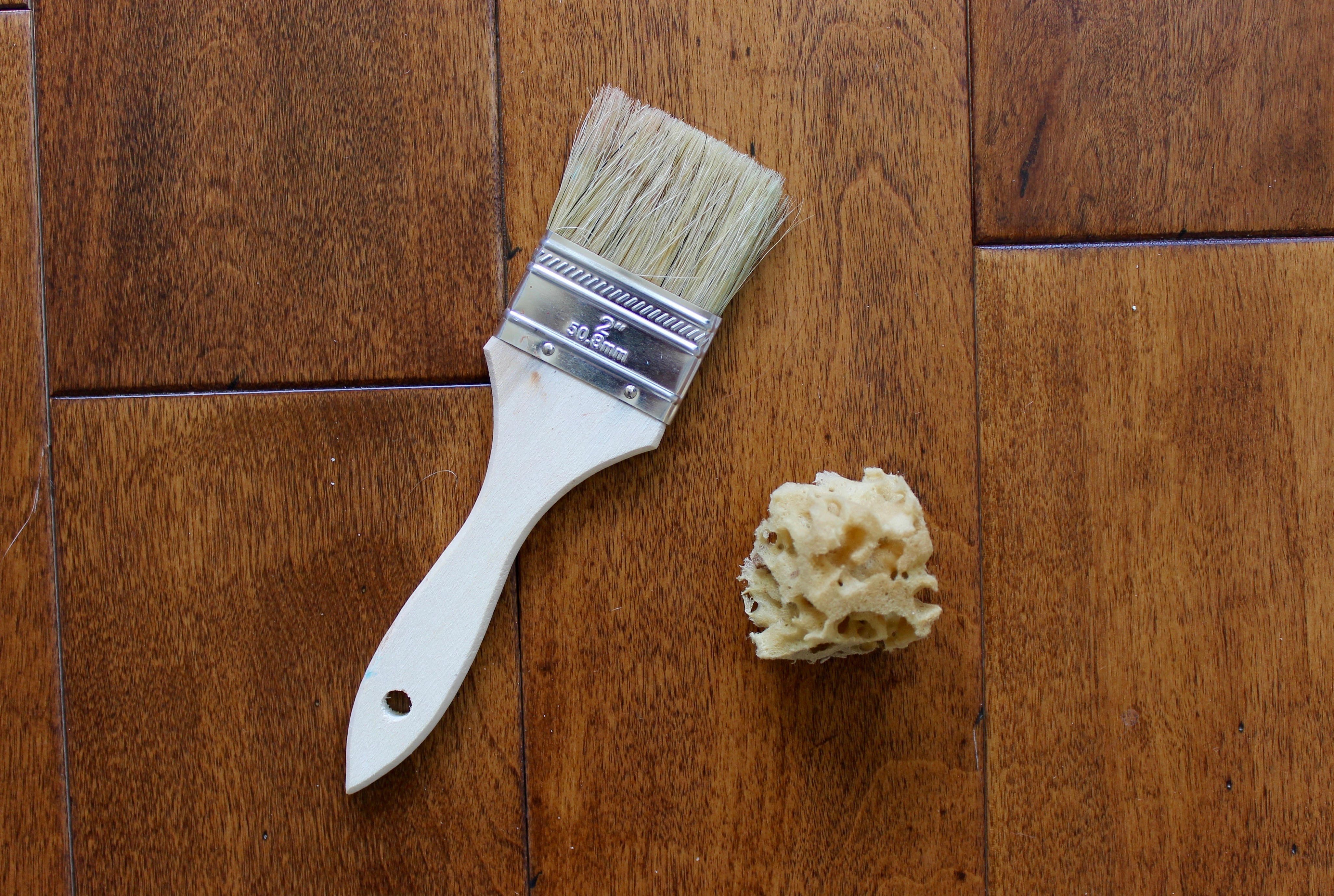 Paint the entire tray with your base color. Place a paper plate onto your work space and put about 3 tablespoons of your base color toward the outside of the plate (to make room for the accent colors). Then take the paintbrush and put a generous amount of paint onto the brush. Apply an even coat on the top and sides of the tray. I leave the bottom untouched, but if you're feeling ambitious, you can paint that too!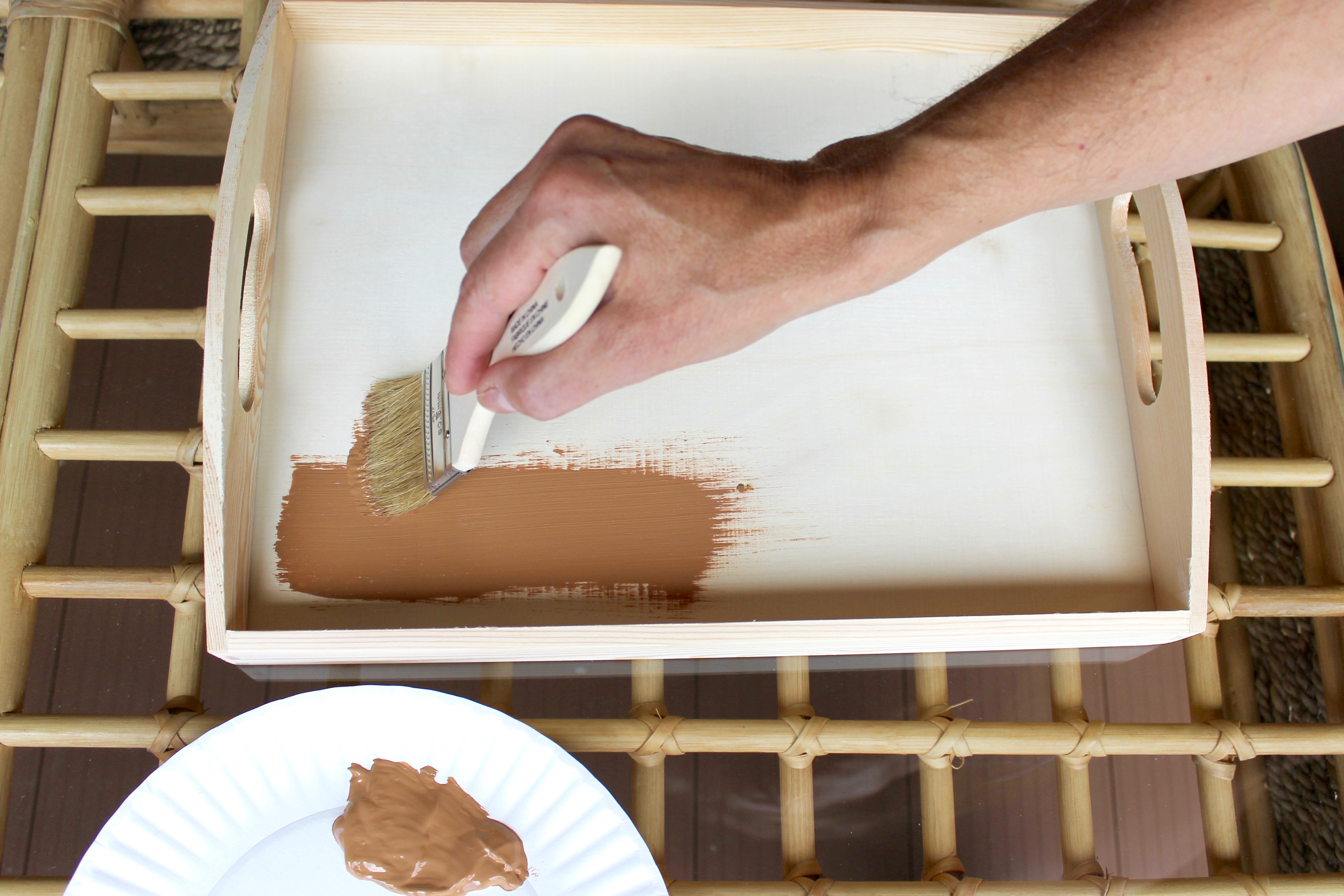 You can do more than one coat, but I prefer to only apply one coat so that you can still see the beautiful pattern of the wood grain. Let the tray dry completely before moving onto the next step. (As a side note, it's best to place a paper towel underneath the tray so that it will catch any excess paint near the bottom and make cleanup a breeze!)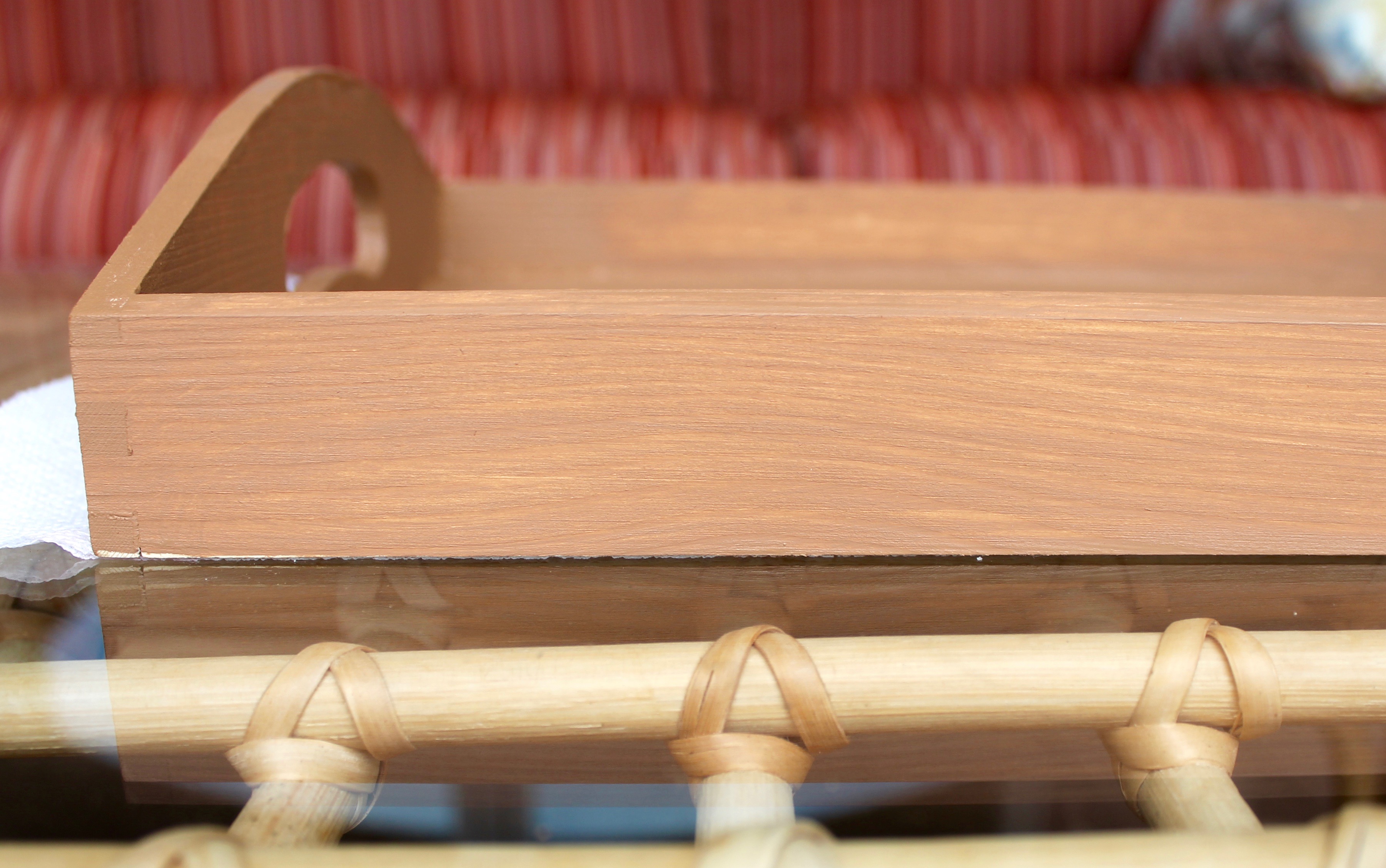 The drying process usually takes about 30 minutes. I know what you're thinking, "A half-hour until I can move onto the next step??" Hey, that's what social media is for, right? Or if you're really good at this whole "adulting" thing, you could do a load of laundry or pay some bills while you wait.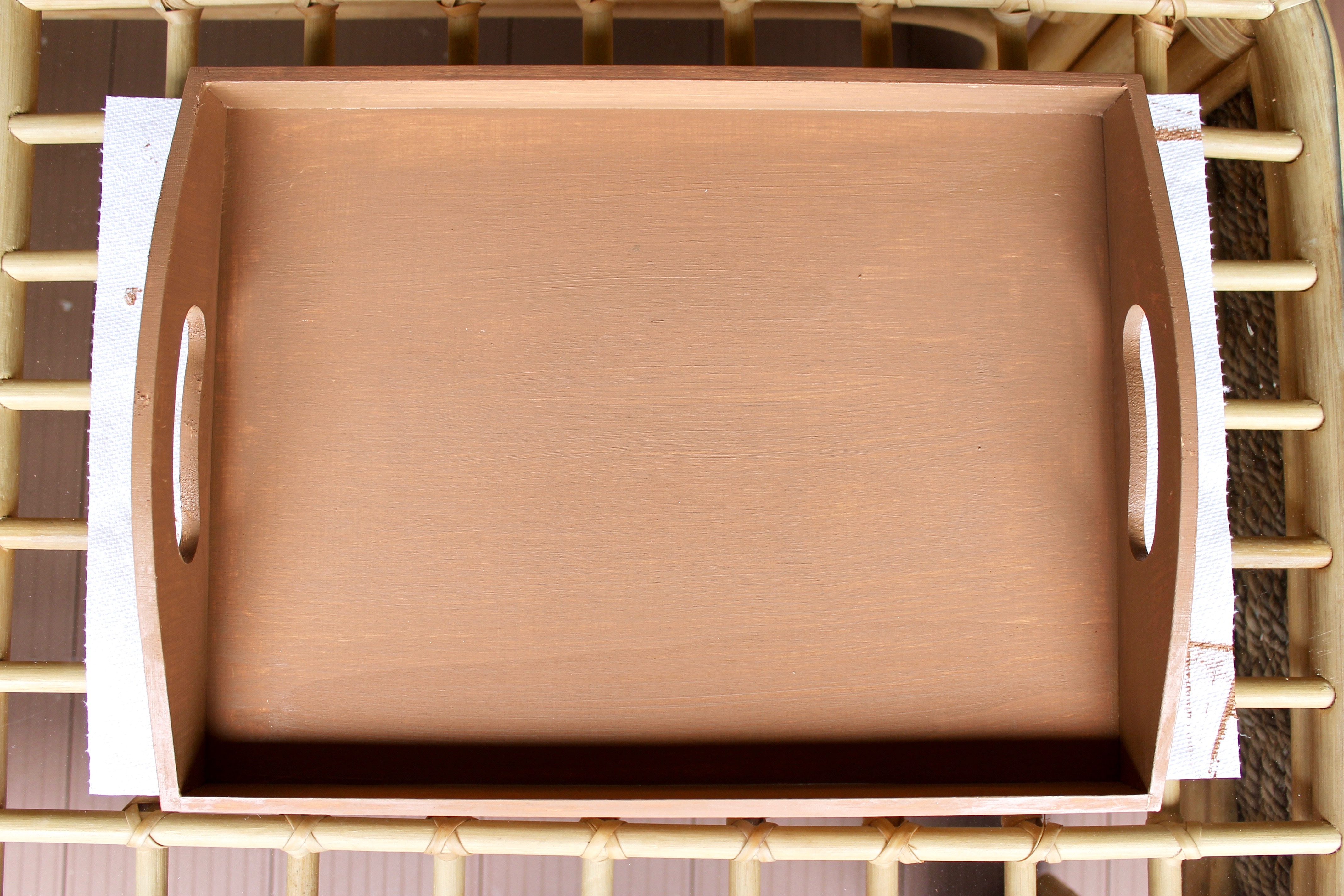 Make multidimensional layers with your accent colors. Now that your base color is completely dry, grab both of your accent colors and put approximately 1 tablespoon of each onto your paper plate.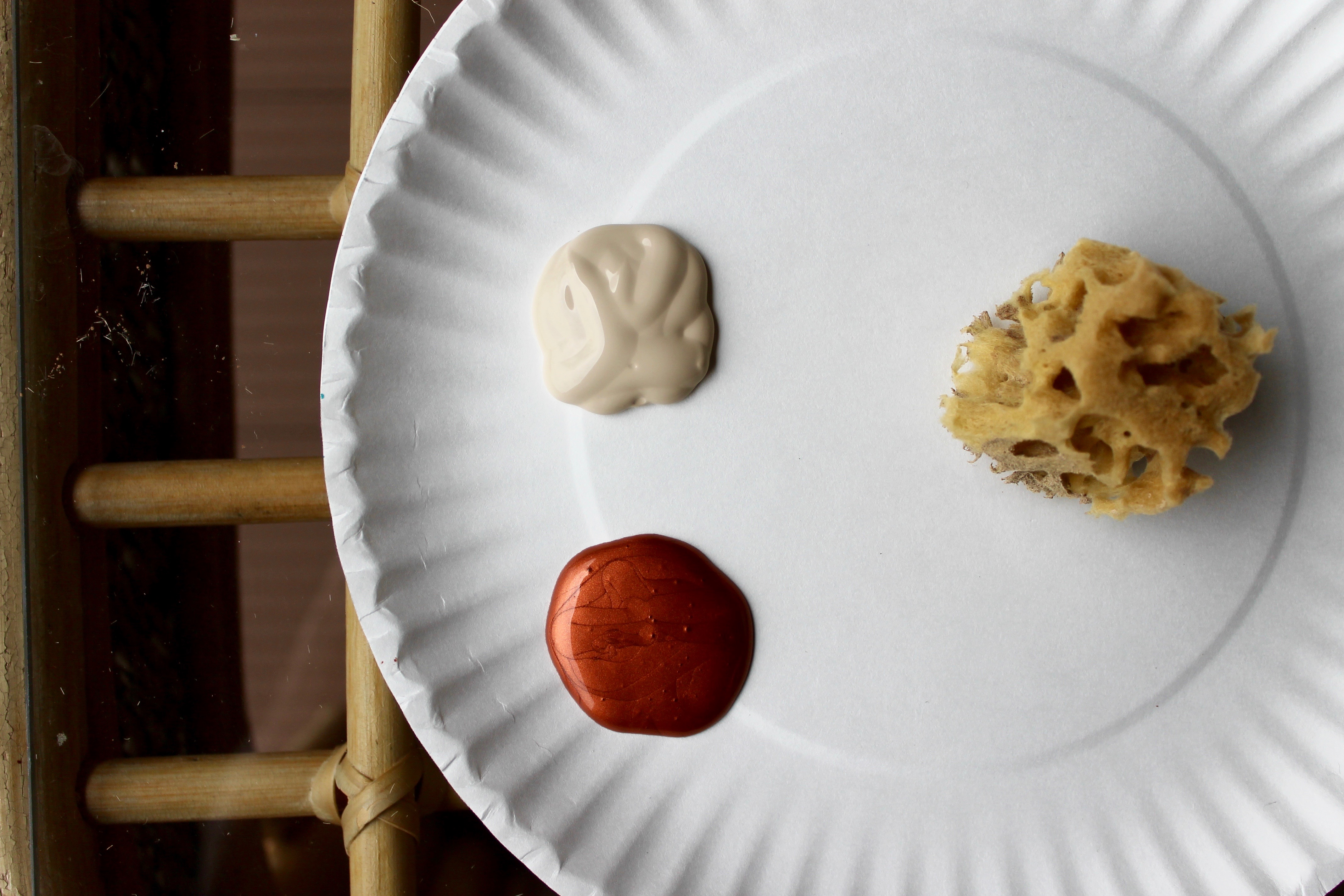 Step 1: Take your sponge and gently dip it into your matte accent color (the lighter color), making sure that a large surface of the sponge is covered. Be sure that it's not overly saturated by stamping it a few times onto the plate.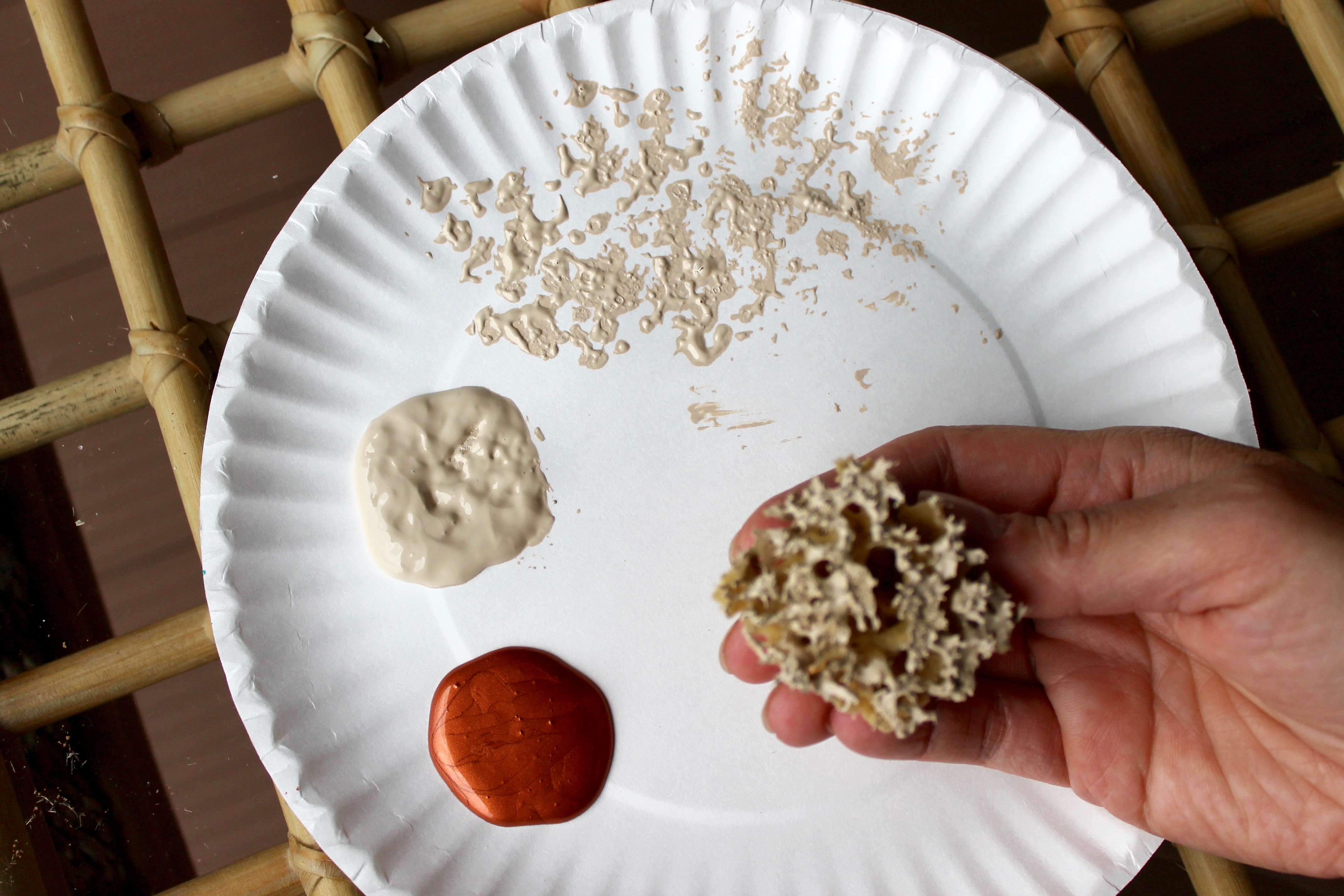 Step 2: Next, lightly tap the sponge onto the surface of the tray so that the entire surface is covered. Just make sure that you can still see your base color coming through on all sides. Be sure to move the sponge around at different angles so that your sponge marks aren't perfectly symmetrical.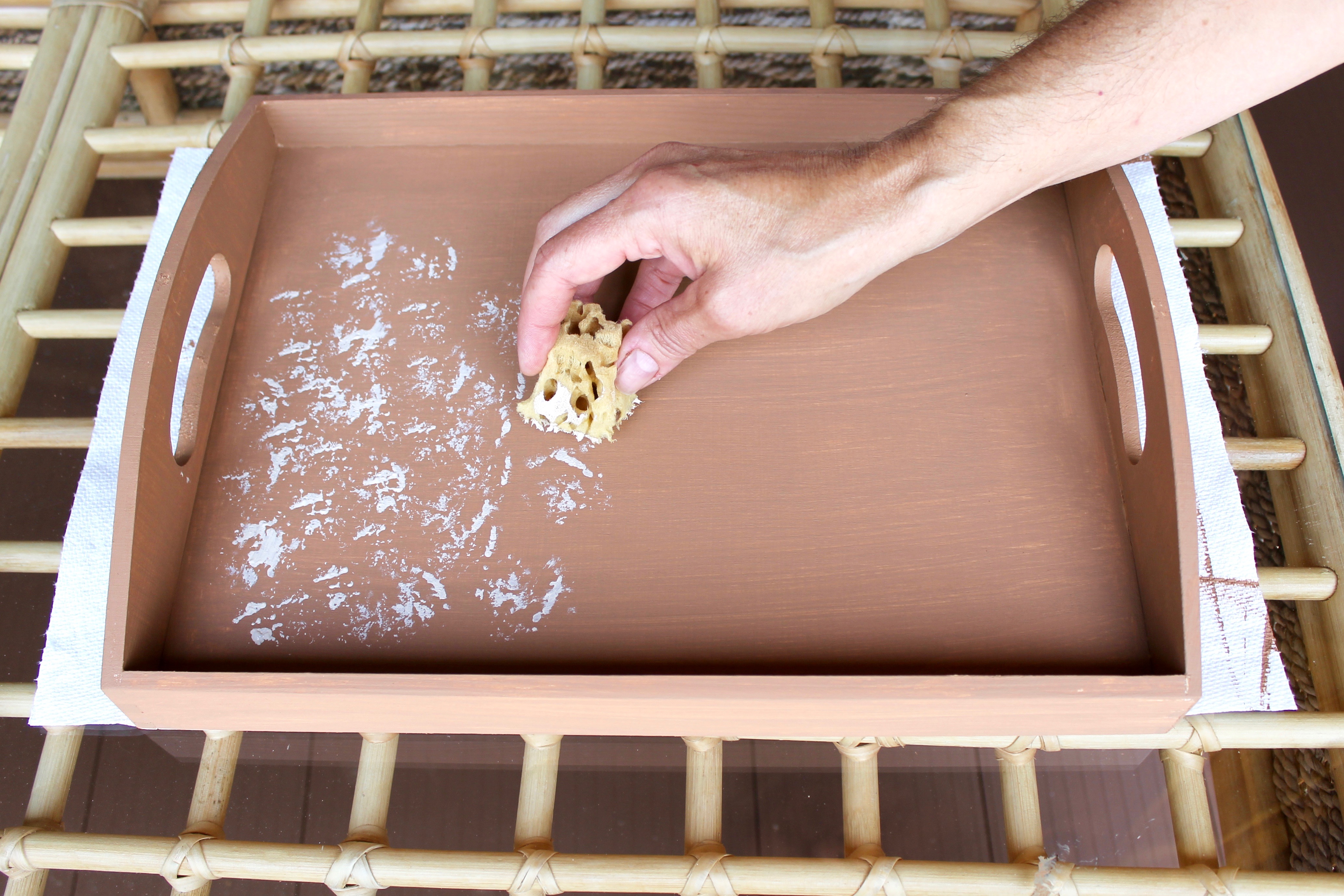 Step 3: Once the entire tray is covered, let it sit for about 20-30 minutes or until completely dry. (Your Facebook newsfeed has probably been updated since you did your base color, so there you go.)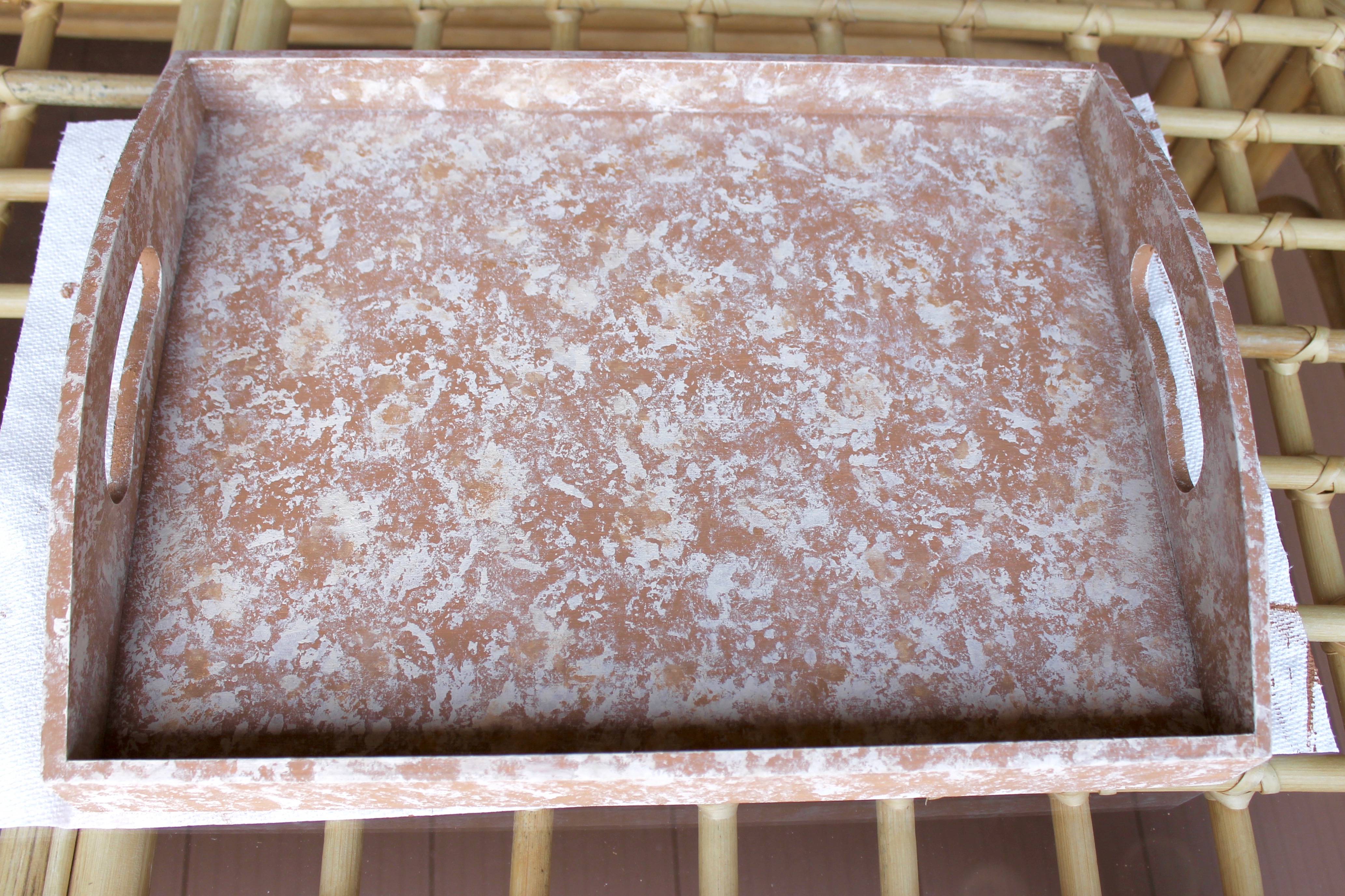 Step 4: Now take your metallic accent color (the darker color) and repeat steps 1, 2, and 3.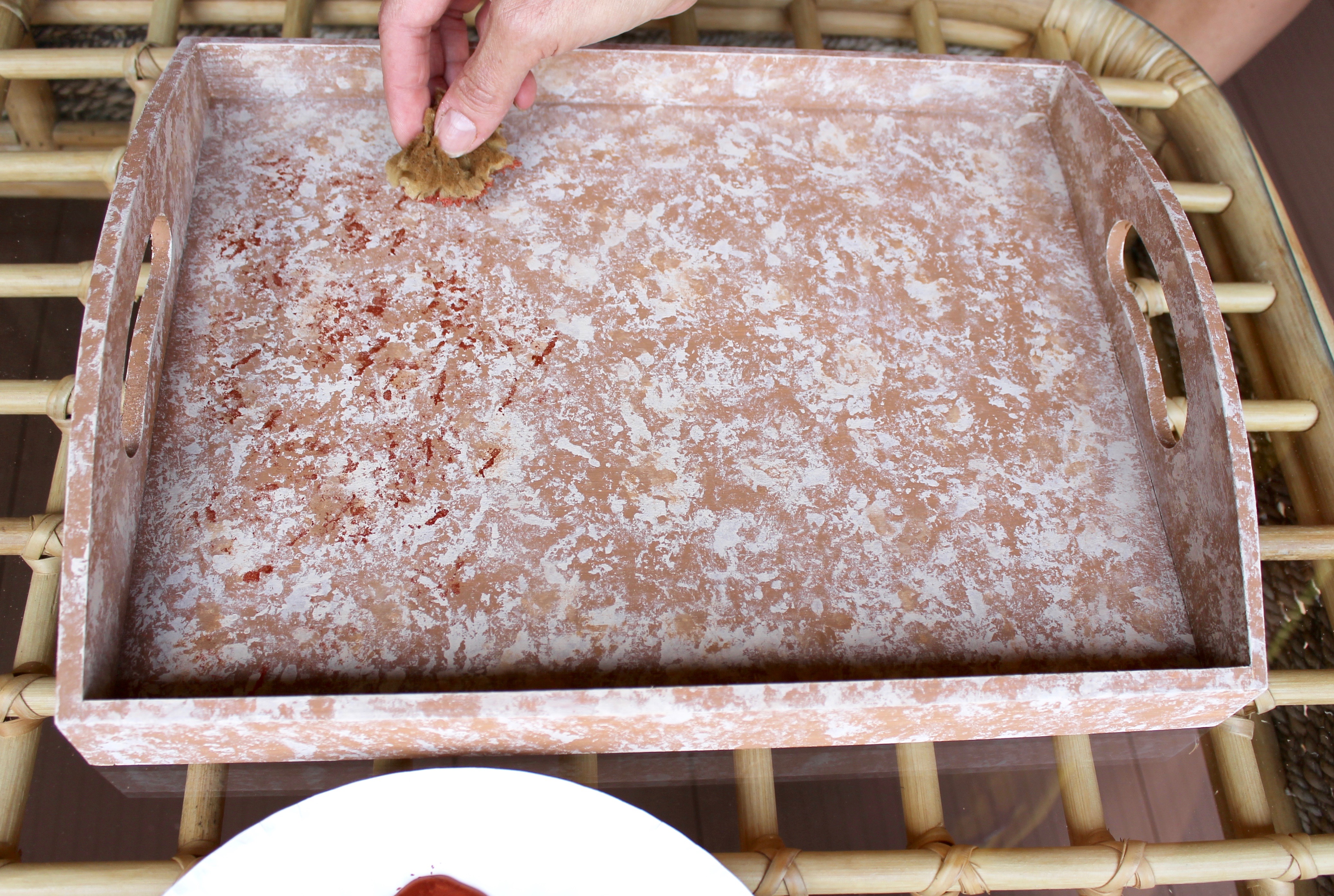 Time for a hack tip! If you're having a hard time getting the sponge around the inside perimeter of the tray, lightly dip your paintbrush into the accent color and tap it into the corners and along the edges to allow for even distribution. (You're welcome.)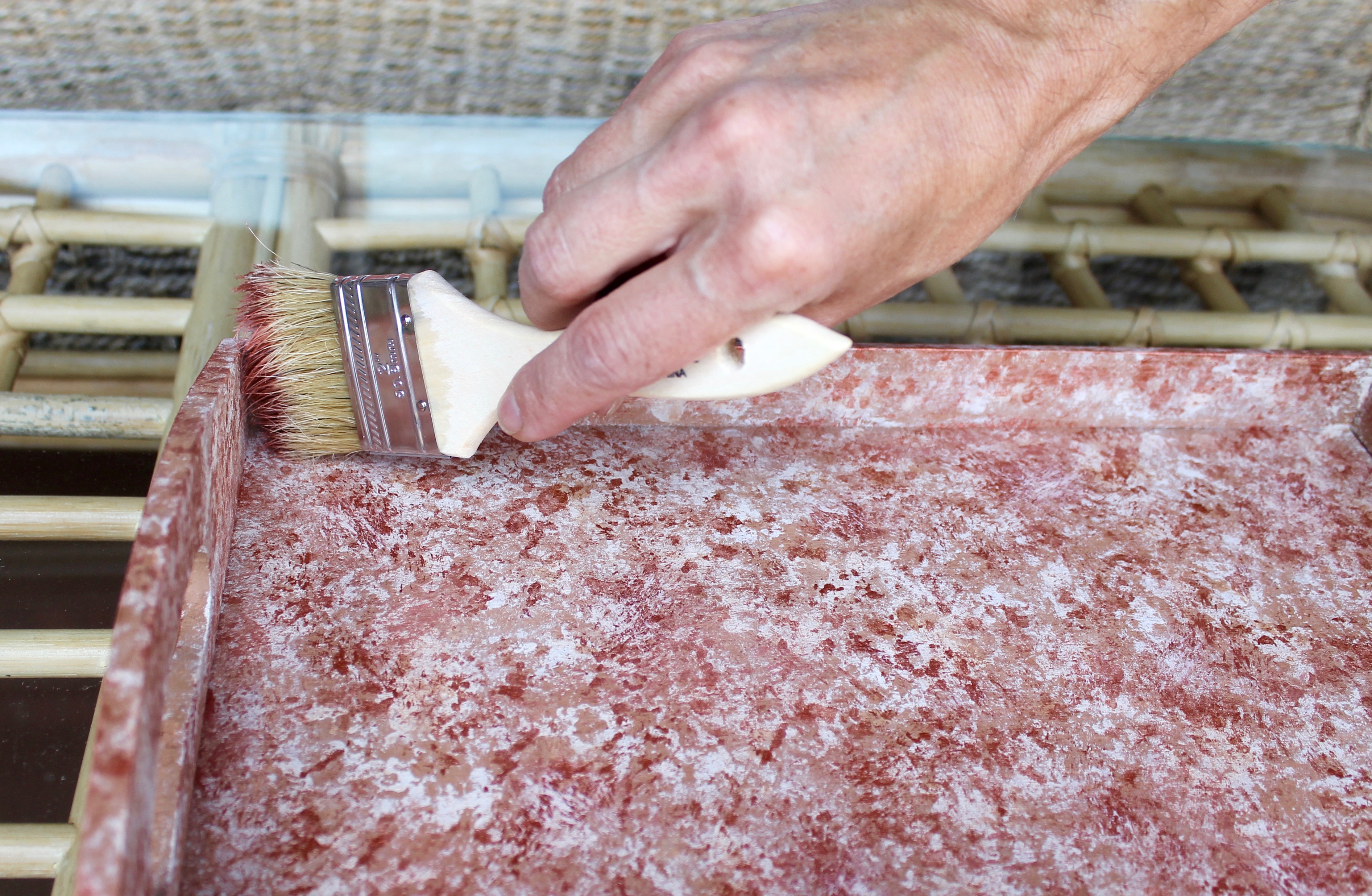 Let the tray sit for another 20-30 minutes to ensure that it's completely dry.
Now it's time to class it up! Place your tray on your coffee table and fill it with books, a flower vase, candles, your remote, and anything else that adds function and elegance to the room.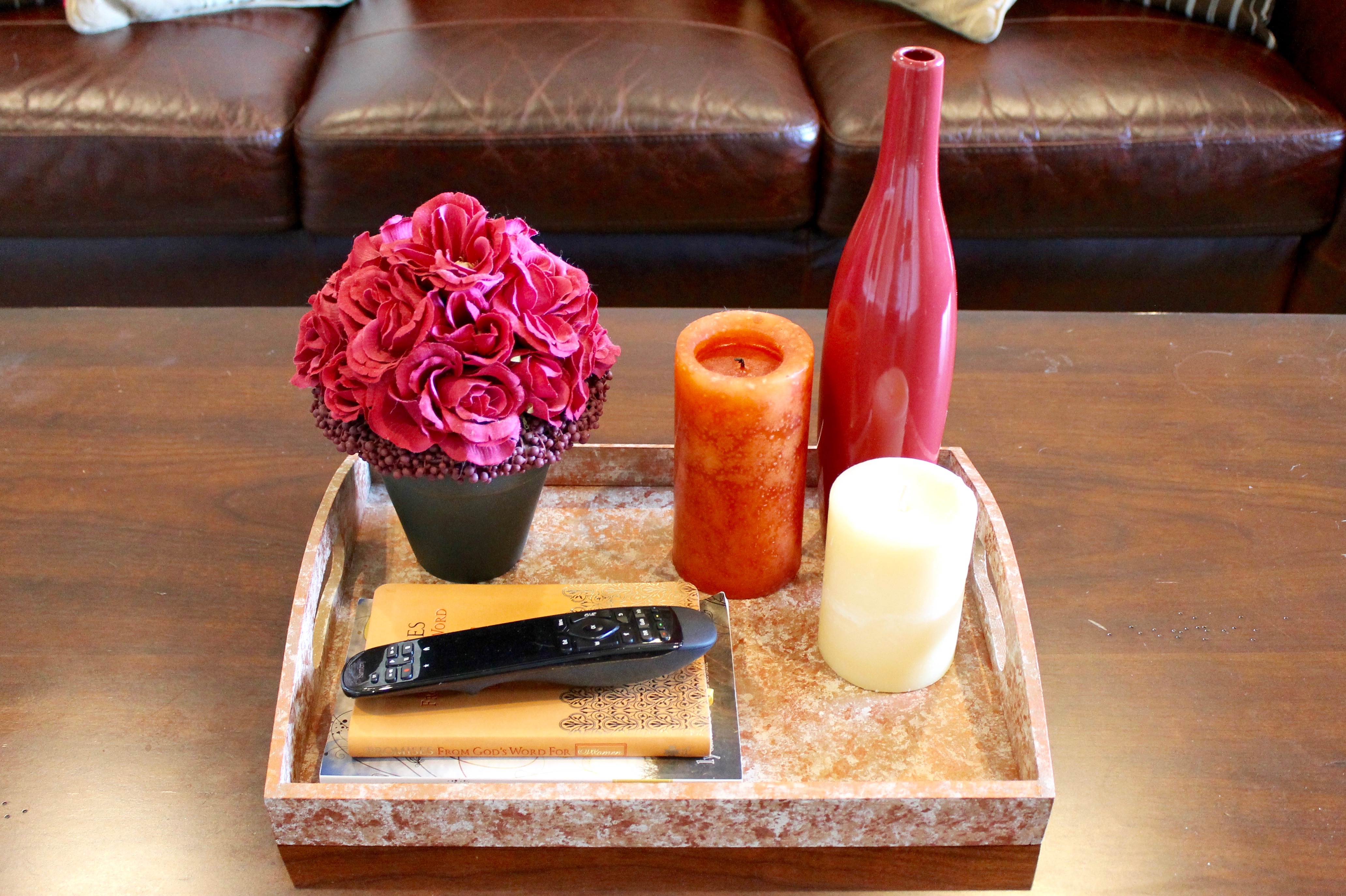 Congrats! You just transformed your boring coffee table into a sophisticated centerpiece for your living room.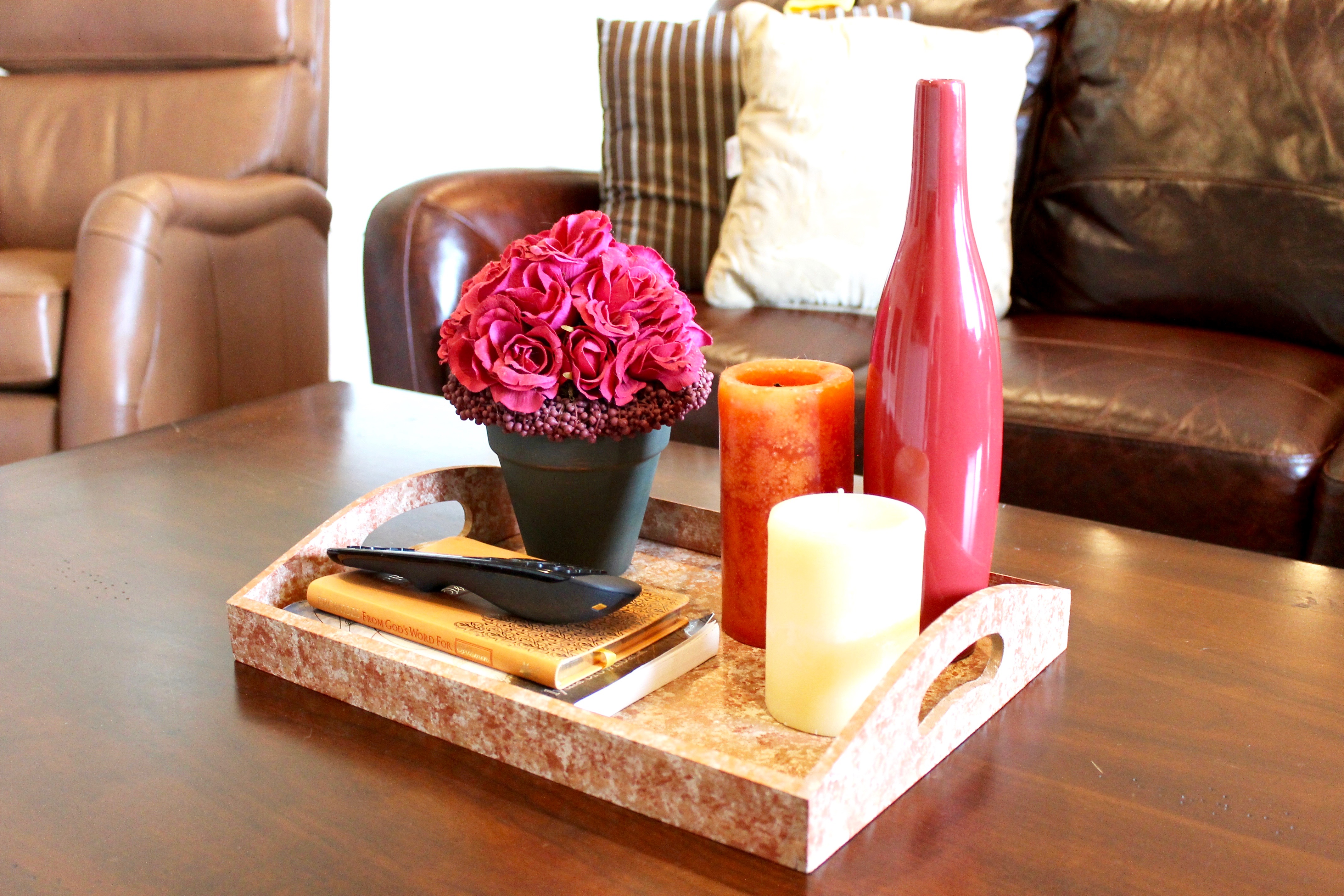 As a bonus, this can also double as a serving tray for providing breakfast in bed for your houseguests (which perfectly complements your Bed & Breakfast-style guest bedroom)!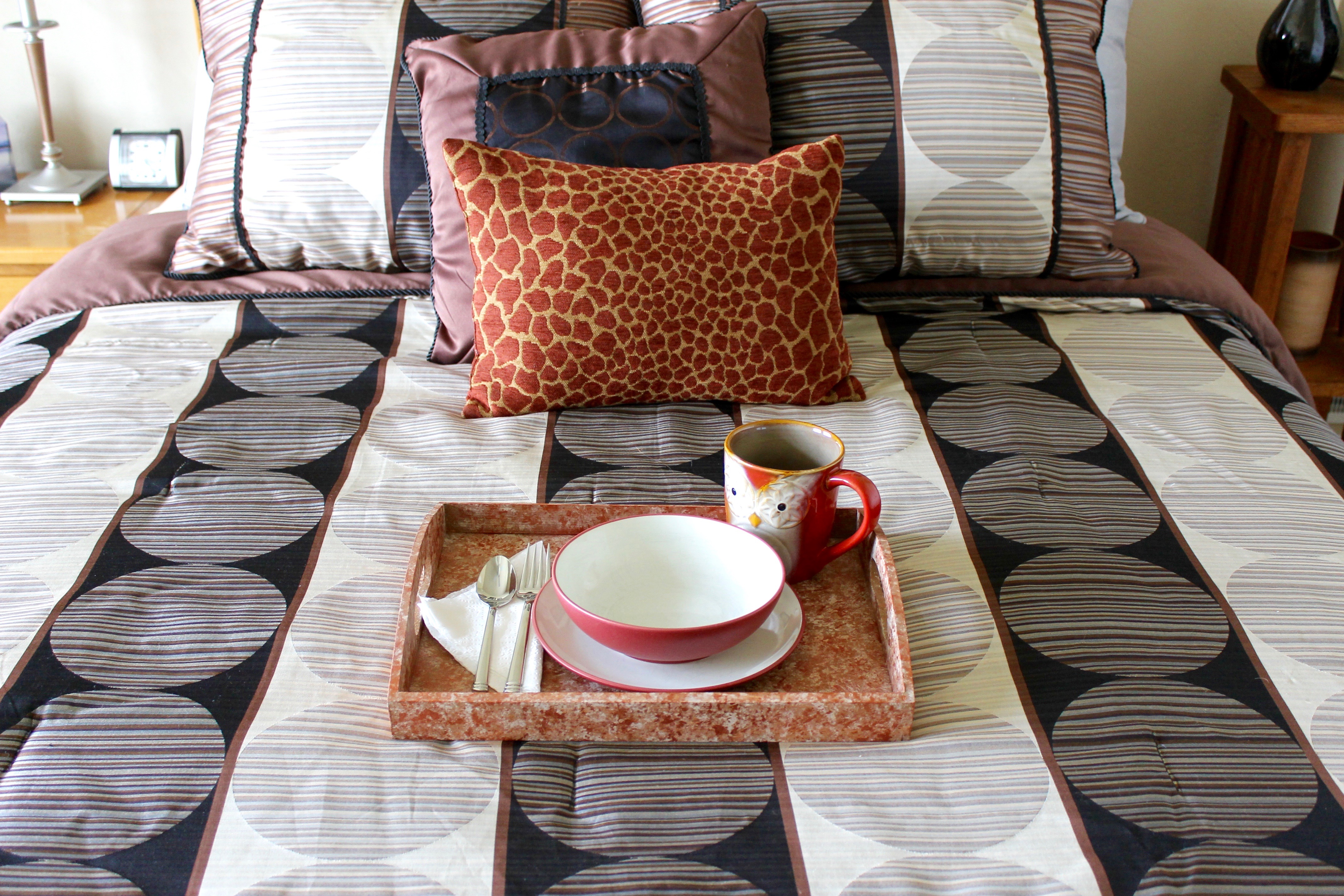 Images used with permission, courtesy of Kelly O'Roark